24 Things to Know Before Investing in Cryptocurrencies
By Matthew Frankel, CFP - Aug 20, 2019 at 6:28AM

24 Things to Know Before Investing in Cryptocurrencies
So you want to invest in cryptocurrencies?
Over the past few years, the cryptocurrency industry has evolved tremendously, and although bitcoin and other leading cryptocurrencies are well below their all-time highs, many are still several times more valuable than they were just a few years ago.

However, investing in cryptocurrencies isn't right for everyone. Here are some of the most important things to know before putting any of your money into bitcoin or other cryptocurrency assets.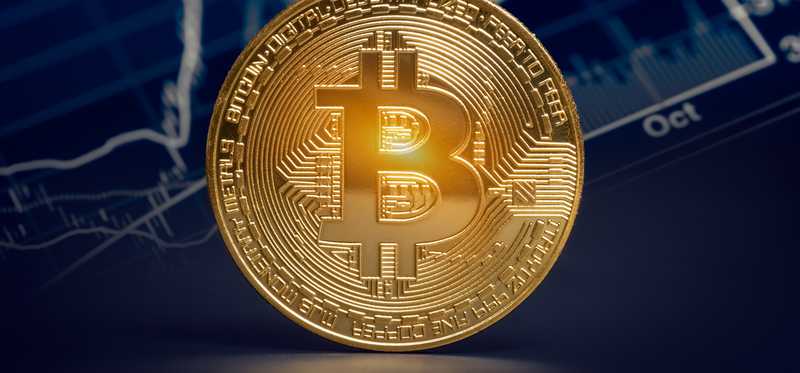 1. What is bitcoin?
Bitcoin is the largest cryptocurrency, with a total value of $209 billion for all bitcoins in circulation as of August 2019.

The general idea is that bitcoin was designed to be a decentralized currency -- backed by no physical asset or government entity and requiring no middleman (such as a bank) to conduct digital transactions. Payments are sent via a digital ledger known as the blockchain (more on that on another slide), and no personal information needs to be exchanged.
To be clear, despite pictures like the one on this slide, there is no such thing as physical bitcoins. Bitcoin is a purely digital asset.
ALSO READ: Who Invests in Bitcoin? The Answer Might Surprise You

2. What is Ethereum?
Ethereum is the second-largest cryptocurrency, based on the market value of all "coins" in circulation. Like bitcoin, Ethereum is a blockchain-based digital asset, and if you're wondering why Ethereum and other cryptocurrencies get capitalized while bitcoin doesn't, it's because Ethereum is also the name of a company, while bitcoin isn't operated or maintained by any corporate entity.

Unlike bitcoin, Ethereum isn't primarily intended as a method of payment. Instead, Ethereum's primary purpose is its underlying blockchain technology. Ethereum's blockchain incorporates so-called smart contracts, which help verify or facilitate contracts efficiently and securely, which has made Ethereum's network very appealing to corporate clients. Many major corporations are either testing or using Ethereum's blockchain to add efficiency to their operations.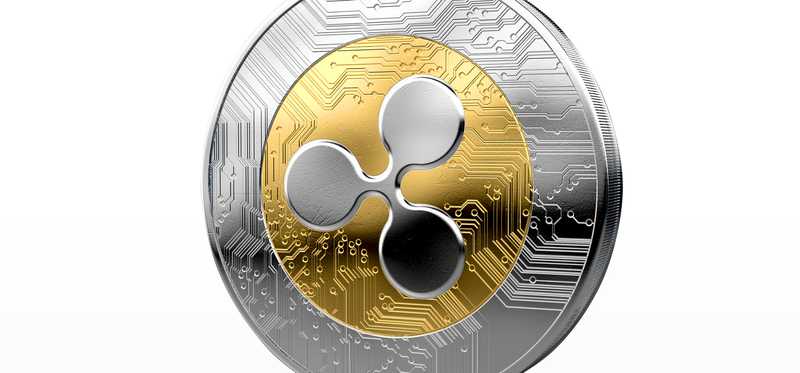 3. What is Ripple?
The third-largest cryptocurrency, Ripple, is actually the name of the company that created it (the currency's formal name is the XRP). Unlike most other major cryptocurrencies, there is no such thing as mining Ripple -- all 100 billion XRP that will ever exist have already been created, although they aren't all in circulation.

Like Ethereum, Ripple isn't designed to be a payment currency. Instead of being designed for payments, Ripple is actually intended as a method of payment transfer -- particularly for international transactions. The current methods of sending money overseas are slow and costly, whereas Ripple can be used to send money instantaneously and at a minimal expense.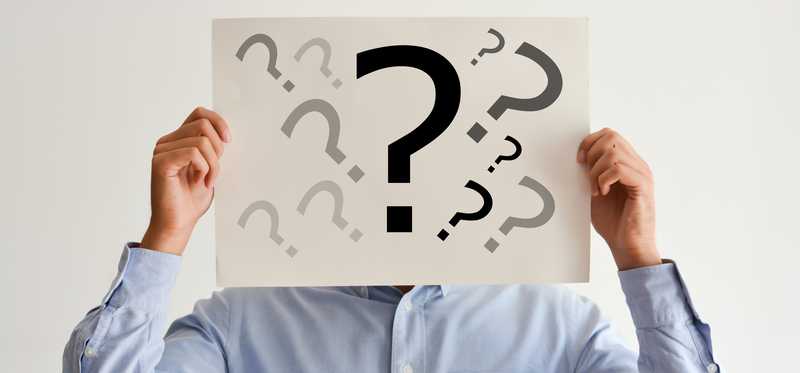 4. Who invented bitcoin?
Nobody really knows who invented bitcoin. It was supposedly created by a person named "Satoshi Nakamoto," but there are a couple of important points to know. First of all, this is a very common name in Japan -- it's similar to an American being named "John Smith." What's more, most experts agree that Satoshi Nakamoto is a pseudonym.

The bottom line -- bitcoin's origins are a mystery. We may never know who is responsible for creating the cryptocurrency that's worth a total of $209 billion today.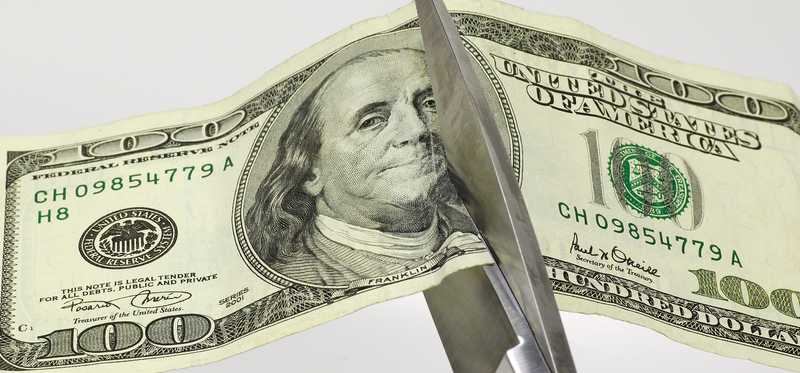 5. You can own fractions of a bitcoin
Newer investors often see the price of bitcoin (more than $11,000 as I'm writing this) and think that it's too expensive to invest in. After all, you have to buy at least one "coin," right?

However, one of the biggest benefits of bitcoin being a digital asset as opposed to a physical one is that it's easily divisible. In fact, bitcoin can be divided as far as to eight decimal places, so it's possible to hold as little as 0.00000001 BTC. This smallest unit is known as a "Satoshi" after bitcoin's elusive creator and allows investors to put any dollar denomination they want into the leading cryptocurrency.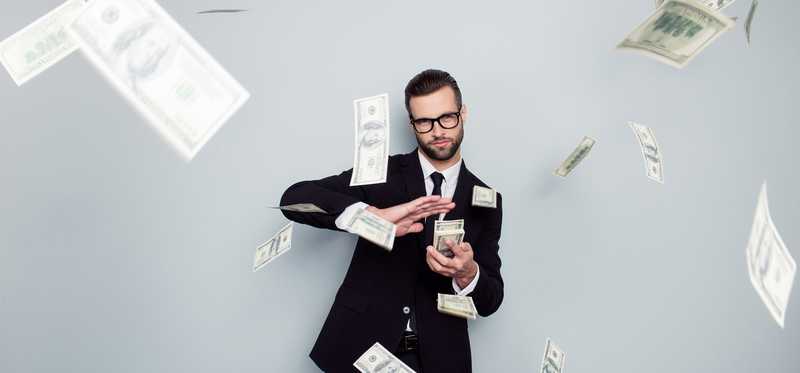 6. Bitcoin is up by 390,000,000% since it was created
Well, this isn't exactly true. Bitcoin was created in 2009, but there was no market for it at first. The first bitcoin exchange opened online in March 2010, and the first recorded price was $0.003. It stayed around this level for a while -- a few months later, the first recorded bitcoin transaction took place, where 10,000 bitcoins were used to buy two pizzas.

Based on a current price of $11,700 as I write this, this means that bitcoin has gained about 390,000,000% since its first quantifiable trade took place. In other words, a $10 investment in bitcoin in early 2010 would be worth $39 million today.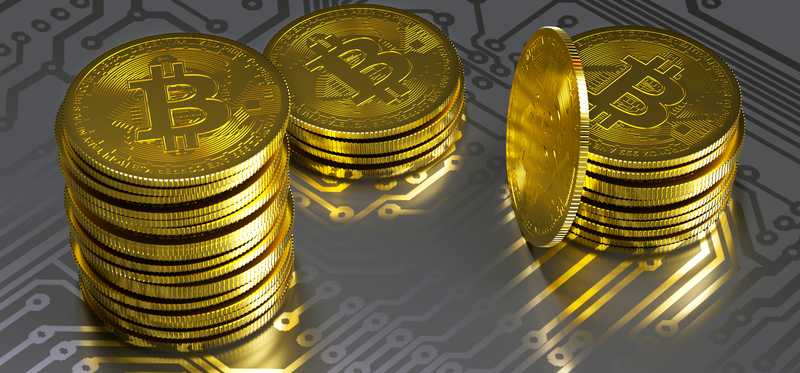 7. How many bitcoins are there?
As of this writing (Aug. 6, 2019), there are about 17.86 million bitcoins in existence. At the current price of about $11,700, this means that there are about $209 billion worth of bitcoins that are in circulation.

However, there's a big caveat here. Not all of these bitcoins are really in circulation. The creator still has between 300,000 and 900,000 bitcoins, depending who you ask, and these will likely never be used. And there were many bitcoins lost in the early days when it wasn't very valuable -- there's one particularly sad story of someone who threw away a hard drive containing the wallet keys for 7,500 bitcoins before cryptocurrencies started to gain traction. This means that there is nearly $90 million of digital assets sitting in a landfill… somewhere.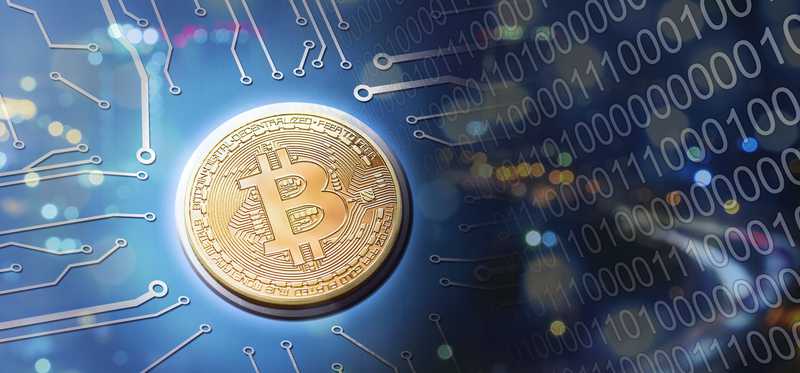 8. Are new bitcoins being created?
Bitcoins are created by a process called mining. Without getting too technical, this involves people using sophisticated computing hardware to solve complex mathematical problems and getting rewarded for this work with newlycreated batches of bitcoins (known as blocks).

Currently, 12.5 bitcoins are created in each block, and a new block is mined every 10 minutes or so. This means that about 1,800 new bitcoins are created each day. The maximum amount of bitcoins that will ever exist is 21 million, so the rate at which they are created will slow down considerably over time. Every so often, the "block" size is halved -- the next halving to 6.25 is expected to happen in 2020.
Mining bitcoins used to be profitable. I actually mined about 20 bitcoins when bitcoin's price tag only had three digits -- and I wish I had kept them! A few years ago, it was possible for everyday people to buy a piece of hardware and profitably mine bitcoins. These days, there's so much competition for a small amount of coins, and the electricity needed to power the equipment is often more expensive than the mined bitcoins are even worth.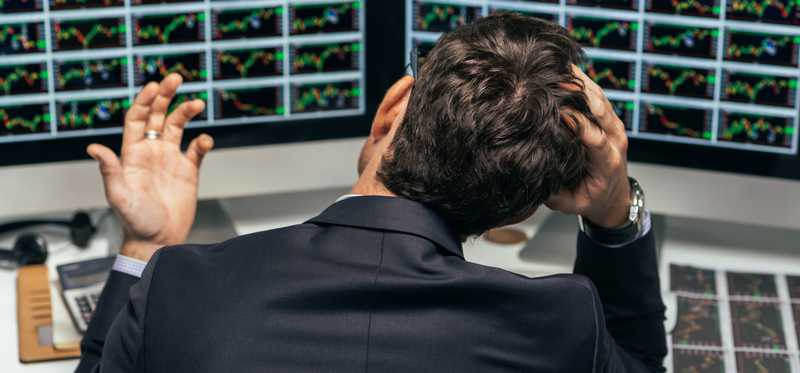 9. Why are there so many cryptocurrencies?
As of August 2019, there are 2,676 (not a typo) cryptocurrencies in existence. While the vast majority are tiny in size and don't serve much of a useful purpose, there are a fair amount of large currencies. All of the top 10 have total market values of more than $1.5 billion.
You'll notice that the three cryptocurrencies I discussed in earlier slides -- bitcoin, Ethereum, and Ripple -- all have significantly different purposes, and the same can be said for many of the other larger cryptocurrencies. Some are designed for payments, some are designed for transferring information, etc.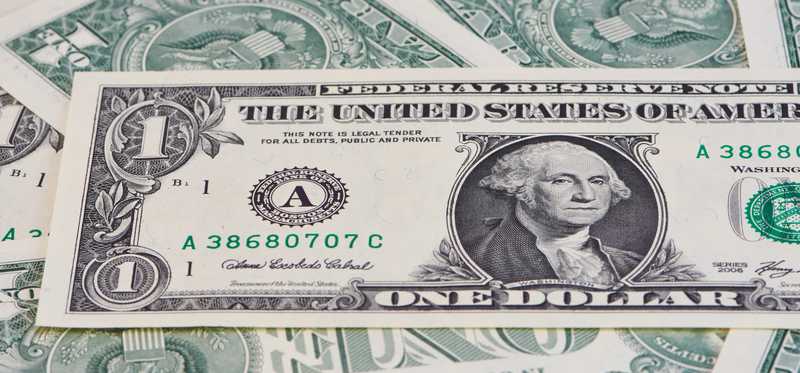 10. What is a stable coin?
Another type of cryptocurrency that exists is known as a stable coin. This means that the value of the cryptocurrency is pegged to another asset, such as a fiat currency or precious metal.

The largest stable coin in the market is known as Tether, of which there are about $4 billion worth in circulation. Tether is pegged to the U.S. dollar, so each Tether coin is worth exactly $1.00 -- no more, no less.
Facebook's (NYSE: FB) upcoming Libra cryptocurrency is another example of a stable coin, which will also be pegged to the U.S. dollar.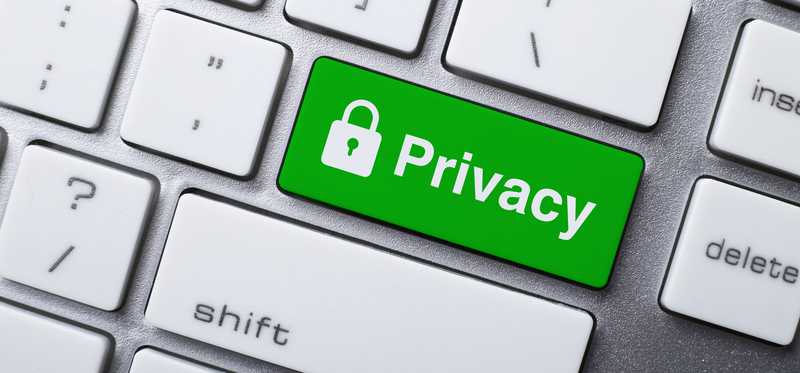 11. What is a privacy coin?
When bitcoin was created, one of the main draws was that it allowed for private and anonymous transactions. However, as the industry has evolved it has become increasingly more difficult to remain truly anonymous when making a transaction.

In recent years, a new type of cryptocurrency known as a privacy coin has increased in popularity. While bitcoin's ledger contains the wallet addresses of the sender and receiver, privacy coins take steps to conceal any information that can be potentially used to trace transactions.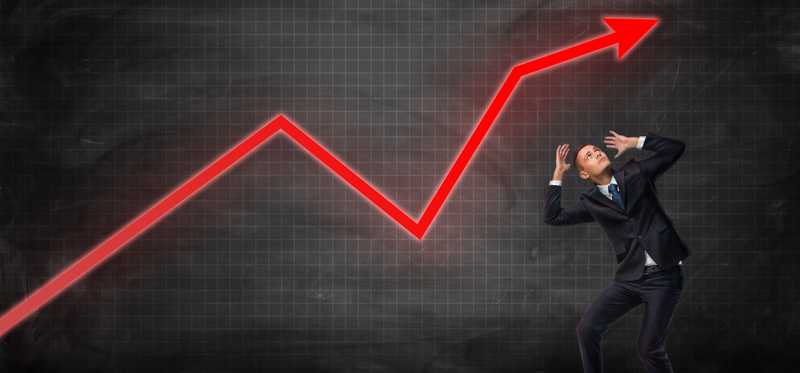 12. Cryptocurrencies can be very volatile
Before you invest in any cryptocurrencies, it's important to realize that their prices can fluctuate rapidly. It's not uncommon for bitcoin (or any other non-stable coin) to move by 20% or more over the course of a few days. Just look at this chart of bitcoin's price so far in 2019 -- and this has been a relatively stable year as far as bitcoin's price history goes.


Source: Ycharts.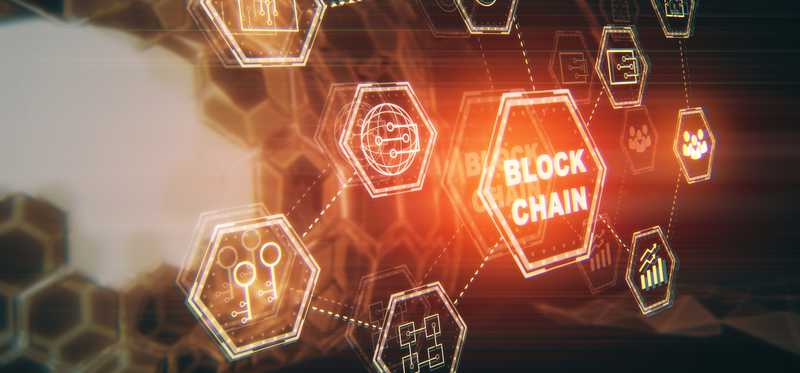 13. What is the blockchain?
Blockchain is the underlying technology that is behind most major cryptocurrencies. A blockchain is essentially a decentralized ledger that records all transactions (as well as other information) and is shared among all users. For example, the bitcoin blockchain contains a record of every bitcoin transaction that has ever been completed.
Blockchain technology goes beyond payment applications and has lots of potential uses that have piqued the interest of many major corporations. For example, blockchain could theoretically be used to keep a record of real estate transactions, execute contracts as I discussed with Ethereum, and more.
ALSO READ: How Blockchains Are Disrupting the Payments Industry (In a Good Way)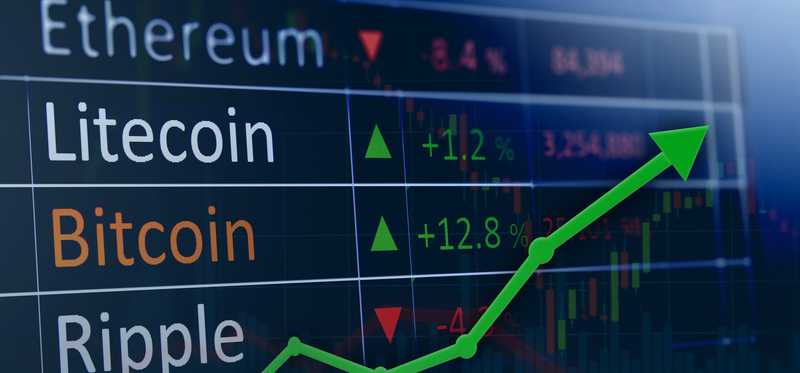 14. How do you buy cryptocurrencies?
Cryptocurrencies can be bought and sold on various exchanges. In the United States, the leading cryptocurrency exchange is Coinbase.

As of August 2019, Coinbase offers trading in 16 different cryptocurrencies (for U.S. customers). There are other ways to buy bitcoin and other cryptocurrencies, and the market is continually evolving. For example, users of Square's (NYSE: SQ) Cash App can buy bitcoin through the platform.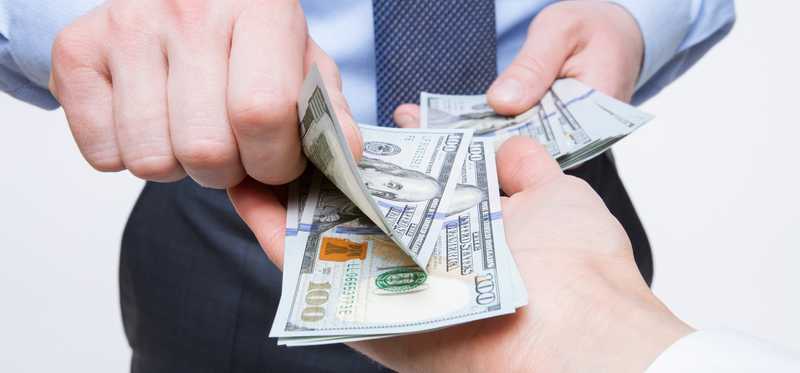 15. Can I actually spend cryptocurrencies anywhere?
Despite having been popular for a few years now, bitcoin acceptance hasn't become much more widespread than it was before crypto-mania began in 2017. There are a few major companies that accept bitcoin for purchases, including Overstock.com, Microsoft, Expedia, and NewEgg. Most other cryptocurrencies are accepted virtually nowhere, except for perhaps a few smaller businesses that specifically choose to adopt certain cryptocurrencies.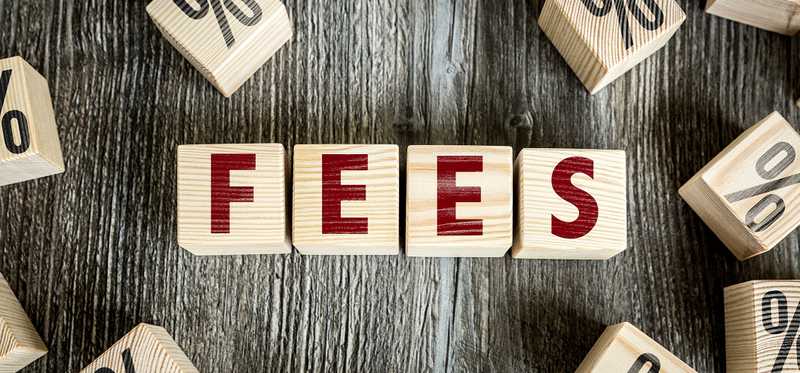 16. Are there fees when buying or selling cryptocurrencies?
It's important to realize that buying and selling bitcoin isn't free. In addition to modest buying and selling fees your exchange might charge, there are also network fees to worry about.

These are the fees that help compensate cryptocurrency miners or cryptocurrency companies, and can fluctuate over time. For example, the bitcoin transaction fee surged to more than $30 at the peak of its popularity in late 2017, but is currently in the $0.50-$1.00 range. This is indeed cheaper than many other types of financial transactions, but it's important to understand that trading cryptocurrencies isn't exactly free.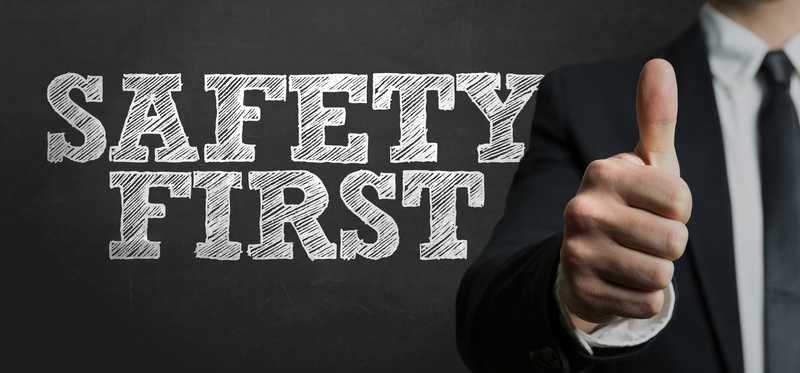 17. Is it safe to own cryptocurrencies?
It depends. Cryptocurrencies are stored in online wallets, which can either be done through exchanges (as in leaving bitcoins in your Coinbase wallet) or through specialized wallets that you can install on your own computer.
While there have been hacking incidents at major exchanges, most take steps to ensure that customers' funds are secure. For example, many major exchanges store the majority of their assets offline -- such as on computers that aren't connected to the internet. As for personal wallets, as long as you take steps to keep your information secure, it's generally safe to keep cryptocurrencies in them. Just don't forget or lose your wallet codes.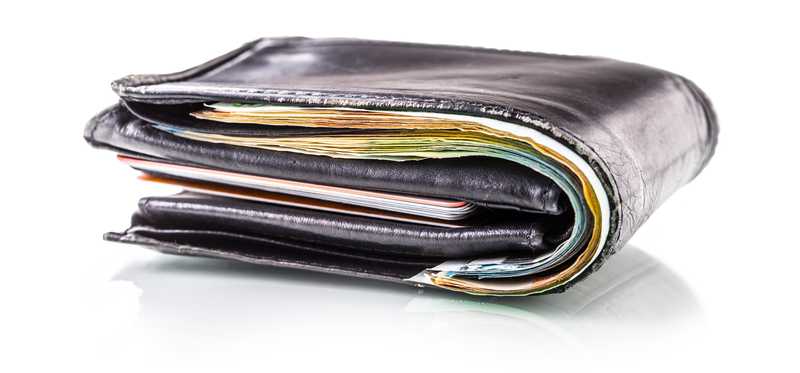 18. Where can you store cryptocurrencies?
As I mentioned, there are two main choices when it comes to storing cryptocurrencies. If you buy them through an exchange, you have the option of leaving them there. For example, if you buy 0.5 BTC through Coinbase, you can simply choose to leave it in your Coinbase bitcoin wallet.

Alternatively, you can download a "wallet" to your computer or mobile device and store them there. There have been several wallets designed to be high-security storage methods for people with substantial cryptocurrency holdings, and some of these also let you keep your cryptocurrencies in "cold storage," meaning stored offline -- either on a non-connected computer or by printing your encryption codes on a piece of paper.
A word of caution -- if you choose to store your cryptocurrencies on your own, be extra careful you don't lose your wallet's encryption codes. It's not the same as forgetting a password on a website -- if you lose your encryption keys, your cryptocurrencies can be lost forever.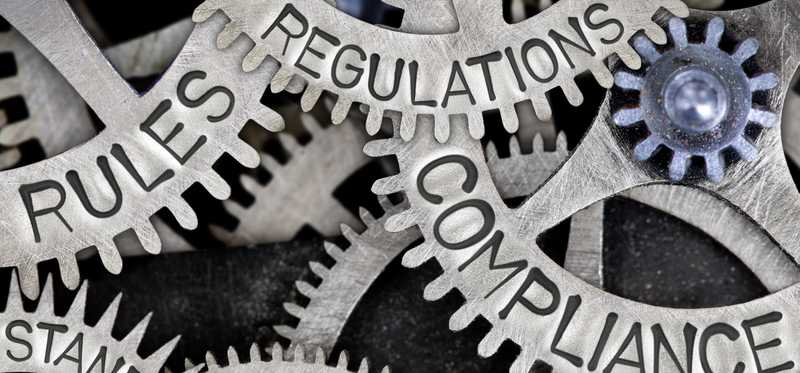 19. What government agency regulates cryptocurrencies?
Cryptocurrencies are still largely unregulated around the world. In the United States, there's some debate over who the proper regulatory body should be -- some say the SEC, while others say the Treasury Department.

One thing to know is that cryptocurrency regulation is likely to change dramatically as the industry evolves. Just because a certain cryptocurrency is unregulated (or loosely regulated) right now doesn't mean that will continue to be the case.

20. What is an ICO?
An ICO, or initial coin offering, is a term that refers to cryptocurrency companies selling their tokens as a fundraising mechanism. The idea is that buying tokens through an ICO is like buying shares of stock in an initial public offering or IPO.
However, the big difference is that the IPO market is highly regulated while the ICO market has been mainly unregulated and has therefore been full of fraudulent ICOs and scams. In the early days of crypto-mania (2017 and early 2018), there was a flurry of ICOs, but investor interest in these ventures has subsided considerably.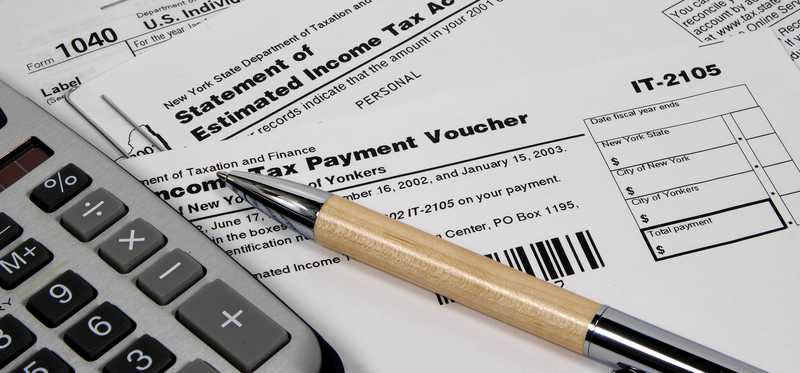 21. If you make money with cryptocurrencies, don't forget to pay taxes
One thing that many experienced cryptocurrency investors don't realize is that cryptocurrencies are defined by the IRS as an asset, and therefore if you sell one at a profit, you need to pay taxes.
The exact amount of tax depends on a few factors, specifically the amount of gain you realized when you sell, your total income, and how long you owned the cryptocurrency before you sold it. If you have cryptocurrency profits, I strongly suggest that you seek guidance from a qualified tax professional, but whatever you do, don't ignore the fact that you owe taxes.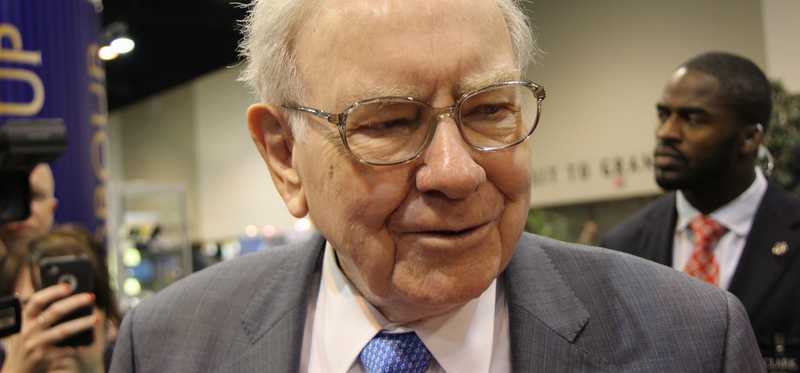 22. Some of the most successful investors ever are not fans of cryptocurrencies
Some of the most respected investors in the world have spoken very unfavorably about bitcoin. JPMorgan Chase (NYSE: JPM) CEO Jamie Dimon has famously referred to bitcoin as a fraud, and billionaire investor Warren Buffett has referred to bitcoin as "rat poison squared," and has cautioned investors that "I can say with almost certainty that they will come to a bad ending."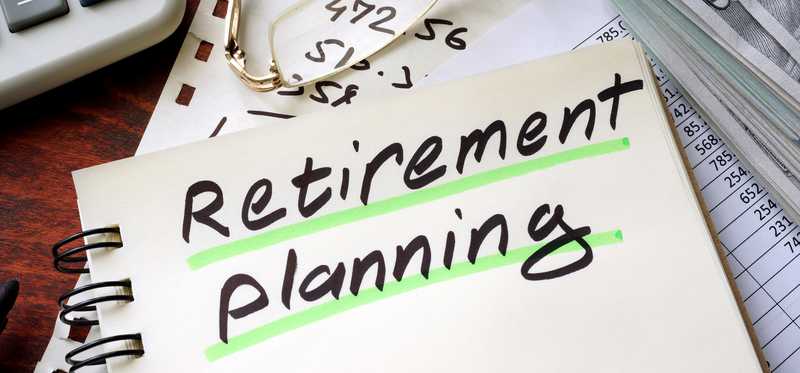 23. You can buy cryptocurrencies with retirement savings (but that doesn't mean you should)
Since cryptocurrencies became popular, several companies have been created to encourage people to buy bitcoins and other cryptocurrencies with their retirement savings. Essentially, this involves using an investment vehicle known as a self-directed IRA to invest in assets other than stocks, bonds, and mutual funds that IRAs are most commonly used for. This is the same type of account investors can use to buy real estate in their IRAs.

However, I strongly caution anyone from buying volatile assets with money they can't afford to lose, and retirement savings are definitely money you can't afford to lose. So just because you can buy cryptocurrencies with your retirement savings doesn't make it a good idea to do so.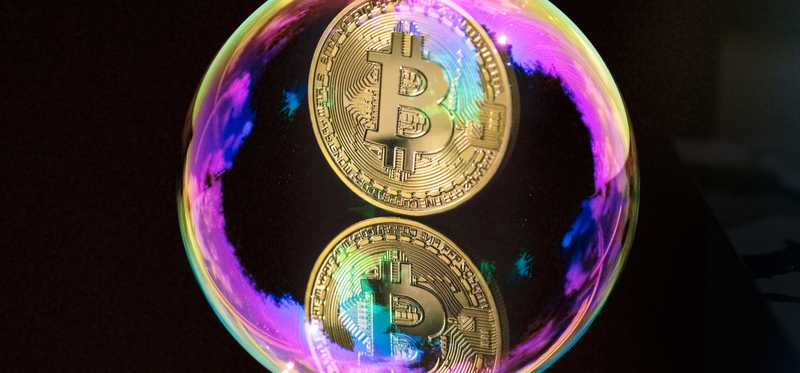 24. Are cryptocurrencies a fad or bubble?
This is one of the most common questions I get from friends who aren't familiar with how cryptocurrencies work and are just used to seeing headlines like "Bitcoin hits $10,000" and "Cryptocurrencies have made 1,000 new millionaires this year."

To be sure, cryptocurrencies certainly have many parallels with some of the greatest bubbles of our time, such as the dot-com bust and the mortgage crisis. And it's a common saying that the worst thing you can hear as an investor is "this time it's different."
That said, there's no way to know for sure if cryptocurrencies are a fad or bubble, or if certain ones will make it and others won't stand the test of time.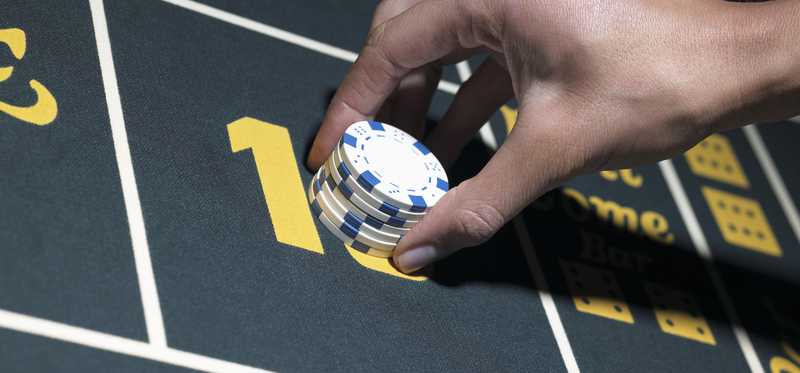 If you buy cryptocurrencies to hold, you aren't investing
As a final thought, it's important for people who might be thinking of buying cryptocurrencies to understand the difference between investing and speculating.

If you are buying cryptocurrencies, even the larger ones like bitcoin and Ethereum, you are speculating, which is essentially the equivalent of gambling. You're betting that someone in the future will be willing to pay more for these assets than you do. While this may certainly turn out to be the case, there's also no guarantee that these assets will be worth anything at all a few years from now.
If you want to use a small percentage of your assets to buy cryptocurrencies, there's nothing wrong with doing so. Just don't buy any cryptocurrencies with money you can't afford to lose.

Teresa Kersten, an employee of LinkedIn, a Microsoft subsidiary, is a member of The Motley Fool's board of directors. Randi Zuckerberg, a former director of market development and spokeswoman for Facebook and sister to its CEO, Mark Zuckerberg, is a member of The Motley Fool's board of directors. Matthew Frankel, CFP owns shares of Square. The Motley Fool owns shares of and recommends Facebook, Microsoft, and Square. The Motley Fool has the following options: short September 2019 $70 puts on Square and long January 2021 $85 calls on Microsoft. The Motley Fool has a disclosure policy.

Premium Investing Services
Invest better with The Motley Fool. Get stock recommendations, portfolio guidance, and more from The Motley Fool's premium services.