5 Top Franchises (and 5 That Are Suffering)
By Jeremy Bowman - Jun 27, 2019 at 6:39AM

5 Top Franchises (and 5 That Are Suffering)
Adaptation is key
The stock market is at an all-time high and unemployment is near record lows, but not all retail businesses are thriving. In the age of e-commerce, we're seeing a rapid change in the way that retailers and restaurants are doing business. Some have adapted to changing consumer demands like ordering from food delivery apps and fast, free delivery from retailers better than others, leading to a bifurcation in the industry.
Keep reading to see five top franchises in retail and restaurants and five that are suffering.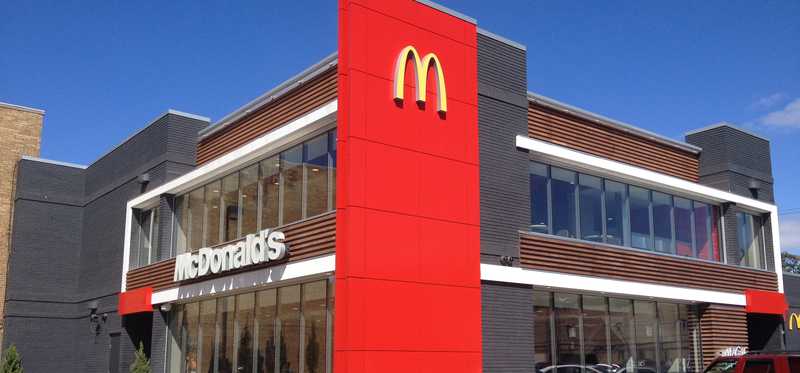 1. McDonald's
McDonald's (NYSE: MCD) is the world's biggest franchisor by sales with $86.1 billion in franchised sales last year. Ninety-three percent of the company's restaurants are now owned by franchisees, following a push by CEO Steve Easterbrook to sell off company-owned restaurants to franchisees in the U.S., China, and elsewhere.
By contrast, McDonald's company-owned locations brought in $10 billion in sales last year.
Recent results show that McDonald's and its franchisees continue to perform well. Comparable sales rose 4.5% overall last year and 2.5% in the U.S., and both figures improved in the first quarter.
McDonald's franchisees have often spoken out against demands from McDonald's Corporate, including remodeling restaurants as part of the "Experience of the Future" program and partnering with Uber Eats for delivery, but management has responded to concerns by delaying the EOTF timeline and renegotiating its contract with Uber Eats.
With the stock at an all-time high, it seems like both the franchisees and corporate are winning.
ALSO READ: McDonald's Technology Investments Are Helping to Drive Sales

2. Chik-fil-A
Almost no fast-food chain is performing better than Chick-Fil-A these days. The privately held chicken chain is expanding at a time when much of the quick-service restaurant market appears to be saturated. Its average location now generates more than $4 million in sales annually, more than any other large restaurant chain, and the company is poised to become the third-largest fast-food chain by U.S. sales behind only McDonald's and Starbucks.
That's good news for Chick-fil-A franchisees as most of its locations are franchised. As of 2017, franchisees owned 1,882 of the 2,225 locations it had then. Last year, sales eclipsed $10 billion for the first time, tripling over the last decade, and the company's market share of the fast-food chicken sector has nearly doubled in that time.
Chick-fil-A ranks at the top in customer satisfaction in fast food, and considering it still has less than 20% of the U.S. locations of rival McDonald's, it should have plenty of room for expansion. That means franchisees should continue to benefit from the company's success.

4. The UPS Store
For franchisees looking to get a piece of the e-commerce business, owning a UPS (NYSE: UPS) store may be the best way to do it. The retail counterpart to the global logistics and delivery giant gives aspiring entrepreneurs an easy-to-operate business with a well-known brand.
The UPS Store was recently named No. 5 in Entrepreneur's magazine's Franchise 500 list, a ranking based on factors like size, growth, support, and brand strength.
There are now more than 5,000 UPS Store locations in North America, and the company has found ways to add new stores with a store-in-store model that allows franchisees to open locations inside larger retail stores.
UPS saw revenue increase 8% to $71.9 billion, indicating growing demand for package pick-up and drop-off locations like UPS Stores as online retail sales grow.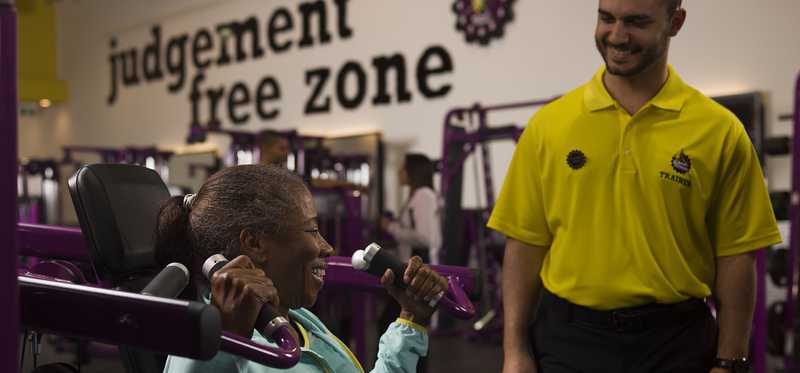 5. Planet Fitness
One of the more unique franchise models that's spread in recent years is Planet Fitness (Nasdaq: PLNT), the discount gym that's popped up in malls and storefronts as landlords search for traffic drivers like fitness centers, which can bring individual visitors in multiple times a week who may then spend money at surrounding stores and restaurants.
Of the company's 1,742 stores, 1,666 are franchised, and franchisees have already committed to opening 1,000 more stores. Management sees room in the U.S. market for more than 4,000 stores eventually, meaning the number of locations is likely to double over the long term.
Planet Fitness's store count increased 15% last year, while revenue grew 33% to $572.9 million and membership increased 18% to 12.5 million.
Shares of Planet Fitness have more than quadrupled since its 2015 IPO, and the company looks primed for more growth as retail real estate continues to come available and as demand for its ultra-cheap gyms has proven strong.
Keep reading to learn about these next five franchises that aren't having quite the same luck.

1. Subway
While some restaurant chains like McDonald's and Chick-fil-A are thriving, others are getting left behind, and Subway is a prime example. The sandwich chain rose to prominence because of its low-cost franchise model that required only a small real estate footprint and a limited kitchen to crank out sub sandwiches and the rest of its menu.
The chain grew to more than 40,000 locations globally, making it the world's biggest restaurant chain by store count. However, in recent years, changing customer tastes, an inability on Subway's part to evolve, the saturation of the brand, and competition from more chains like Panera, Jimmy John's, and Sweetgreen seems to have led to its decline.
Subway closed more than 1,100 stores in the U.S. last year, marking the third straight year it closed more locations than it opened.
A report from The New York Post details Subway's aggressive policing of franchisee operations, some of whom feel that Subway is trying to unfairly force them to sell their stores, which may be a result of management's desire to close more stores in order to improve the brand and limit saturation.
Whatever the case, now does not seem like a good time to be a Subway franchisee.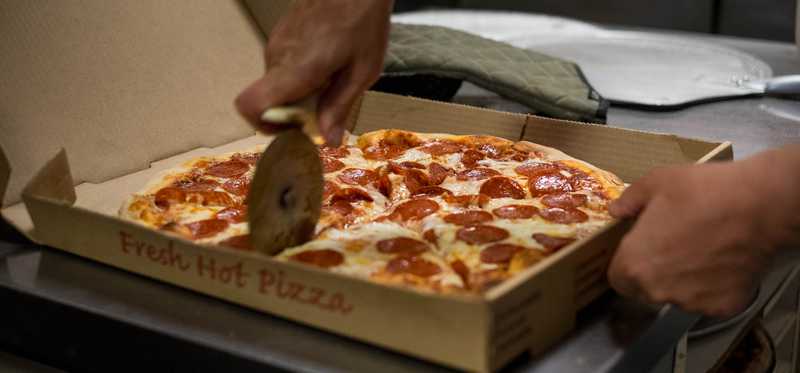 2. Papa John's
Franchisees sign up to partner with a particular brand because of the power of that brand to draw consumers and provide an easy-to-follow template to operate a business. But sometimes that relationship goes awry to the detriment of franchisees.
One such case last year was Papa John's (Nasdaq: PZZA), the pizza delivery chain that become embroiled in a public relations crisis after reports emerged that its founder, John Schnatter, had used racial slurs, including the N-word. In the aftermath, Schnatter resigned as Chairman, seven months after he stepped down as CEO in another controversy after he blamed declining sales on the NFL and the Colin Kaepernick controversy.
As a result of the fallout around Schnatter, domestic comparable sales fell 10.5% last year, followed by a 6.9% comps decline in the first quarter.
Papa John's stock fell steadily over the course of Schnatter's implosion, and remains down as the company's performance has yet to bounce back.
The company's struggles show the risks of tying your brand so closely to one individual as Schnatter was often seen in Papa John's commercials, and his face adorned the company's pizza boxes.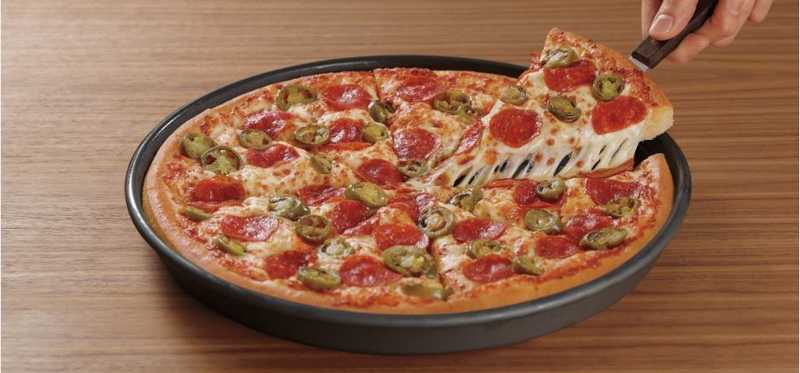 3. Pizza Hut
Fellow pizza chain, Pizza Hut, a division of Yum! Brands (NYSE: YUM), has also struggled of late. Despite a growing market for fast food, Pizza Hut actually saw systemwide sales decline 5% from 2013 to 2018.
More than 99% of Pizza Hut units are owned and operated by franchisees, and 59% are located in the U.S. In recent years, the company has expanded the brand aggressively outside the U.S., but it's struggled domestically. In each of the past two years, the chain has shuttered at least 700 locations, many of which were in the U.S.
At a time when pizza delivery is seeing increased demand, Pizza Hut's greatest problem is that many of its locations are meant for dining in, with a large dining room and in locations meant to draw traffic rather than facilitate delivery.
While 40% of the company's U.S. locations are "dine-in," the dine-in business generates just 10% of the company's sales. That means that Pizza Hut may be forced to close many of those locations, or either remodel or relocate them. For franchisees that are on the hook for the bill, that presents an unsavory set of choices.
ALSO READ: How to Invest in Restaurant Stocks

4. Hertz
Hertz (NYSE: HTZ), the rental car giant that also owns the Dollar and Thrifty brands, has over 10,000 locations around the world owned by both franchisees and the company.
However, like much of the rental car industry, Hertz has been struggling to fend off the rise of ridesharing, which has become a substitute for car rentals for business travelers and others.
The company has reported operating losses in each of the last three years.
In addition to ridesharing, threats like micromobility initiatives in the form of electric scooters and e-bikes and a millennial aversion to cars also seem to bode poorly for the industry. If autonomous vehicles go mainstream, the traditional rental car business could be totally upended in favor of ridesharing, leading the industry into collapse.
Given that threat, the fact that Hertz is losing money, and that the stock is down 85% over the last five years, prospective franchisees are likely better off avoiding the rental car industry.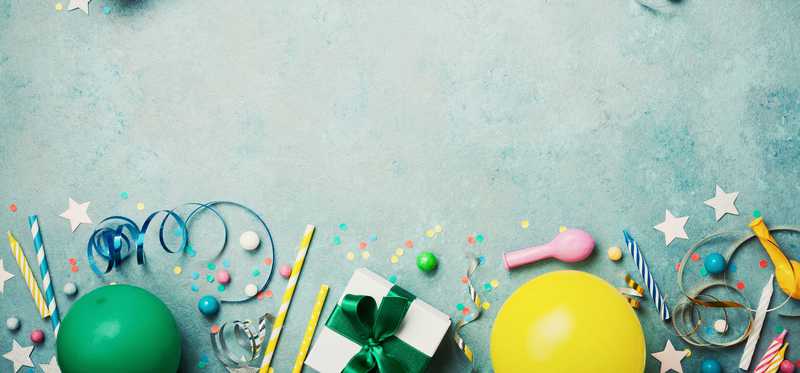 5. Party City
Party-themed retailer, Party City (NYSE: PRTY), may be the leading party goods retailer in the country, but that doesn't mean it isn't vulnerable to the same e-commerce threats as the rest of the retail sector.
The retailer said earlier this year that it would close 45 stores this year as part of an effort to optimize its real estate footprint. Party City is solidly profitable, but investors seem to take a dim view of the stock as shares have lost two thirds of their value over the last five years, and it trades at a P/E ratio of just 7.
Party City has been steadily buying back its franchised locations, reducing the number of franchised stores from 200 at the end of 2015 to just 96 at the end of 2018. By comparison, the company had 866 company-owned stores at the end of last year.
Companies like Party City generally buy back franchised locations when they are unhappy with their performance, or are seeking to gain greater control of the brand.
Between the buyouts, the store closing plan, and the stock's poor performance, Party City franchisees seem to have a lackluster future ahead of them.

Going their separate ways
While the pace of store closings may have slowed from previous years, brick-and-mortar businesses like retailers and restaurants are still under threat. As e-commerce becomes an even bigger part of Americans' daily lives, the winners and losers in the so-called retail apocalypse are becoming more apparent.
In the future, the companies that are most able to adapt to changing consumer trends are the most likely to survive and thrive.

Jeremy Bowman owns shares of Starbucks. The Motley Fool has no position in any of the stocks mentioned. The Motley Fool has a disclosure policy.

Premium Investing Services
Invest better with The Motley Fool. Get stock recommendations, portfolio guidance, and more from The Motley Fool's premium services.