7 Small Brands That Are Changing the Face of Retail
By Jeremy Bowman - Sep 21, 2018 at 4:25AM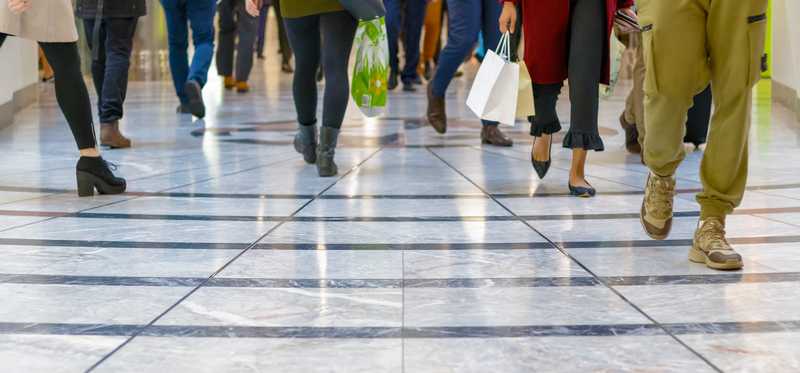 7 Small Brands That Are Changing the Face of Retail
Small but mighty
There's no question that the retail experience is changing. The rise of e-commerce, the popularity of social media platforms like Instagram, and millennials' preference for spending on experiences over actual things are all pushing the traditional purpose of stores in a new direction.
With the rise of Amazon and advent of e-commerce, shoppers no longer need to visit a store just to buy things that they can order online from the convenience of their own homes. Consumers now need an added incentive to visit stores whether that's better customer service, a unique experience, or discovering something new.
Let's take a look at seven small brands that are changing the face of retail by doing just that.
ALSO READ: 8 Ways Brick-and-Mortar Retailers Can Compete With Amazon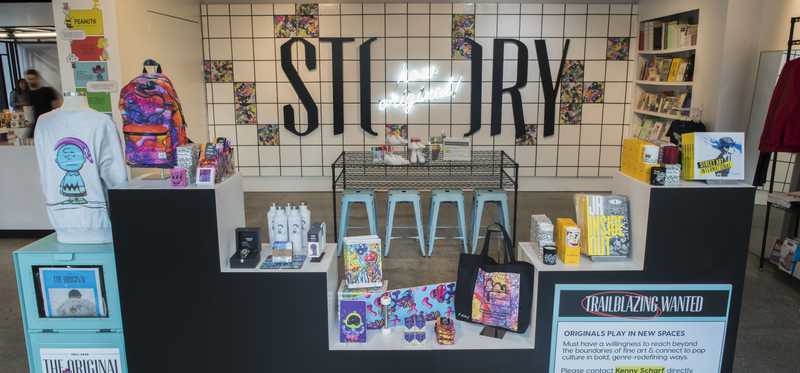 1. Story
Recently acquired by Macy's (NYSE: M), Story is unique in the world of retail. The 2000-square-foot storefront changes concepts every four to eight weeks, functioning almost as a series of pop-up stores. Story explains itself as having the point of view of a magazine, changing like a gallery, and selling things like a store.
Its current theme is "How Orignal!" and items for sale include customizable Vans shoes, Peanuts-themed water bottles, and unique dog collars, backpacks, and t-shirts.
Story has earned plaudits from both business executives and the press, and its acquisition by Macy's, who made Story Founder Rachel Shechtman its Brand Experience Officer, shows that big retailers are looking towards concepts like "ephemeral retail" to revive flagging store traffic.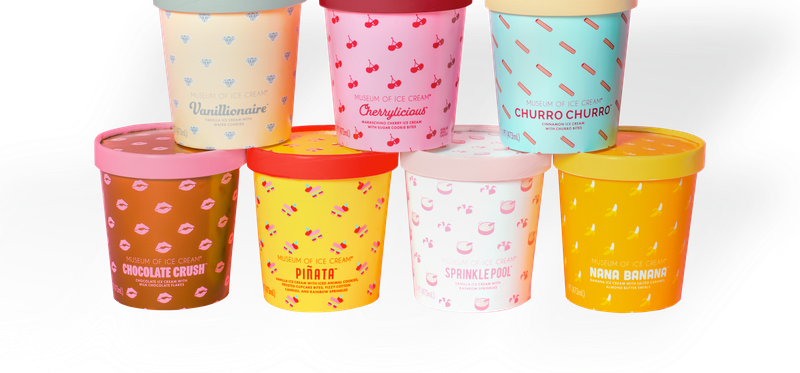 2. Museum of Ice Cream
The Museum of Ice Cream isn't your traditional museum. More of an art installation than a museum, the MOIC describes itself as an "experience-first brand fueled by the power of imagination," and it says its installations are designed to ignite all five senses.
Founder Maryellis Bunn has been called the millennial Walt Disney, and plenty of writers have described the Museum of Ice Cream as a $38 ticket for what's essentially an Instagram backdrop. But that's the point. The museum has fun, carefree, interactive features like an ice cream swing, pool of sprinkles, and a seesaw made of an ice cream scoop all inside brightly colored rooms designed to indulge the senses. And, of course, it sells ice cream. The pop-up exhibitions have regularly sold out and inspired imitations, showing that millennials and others will shell out for a whimsical experience that looks great on Instagram.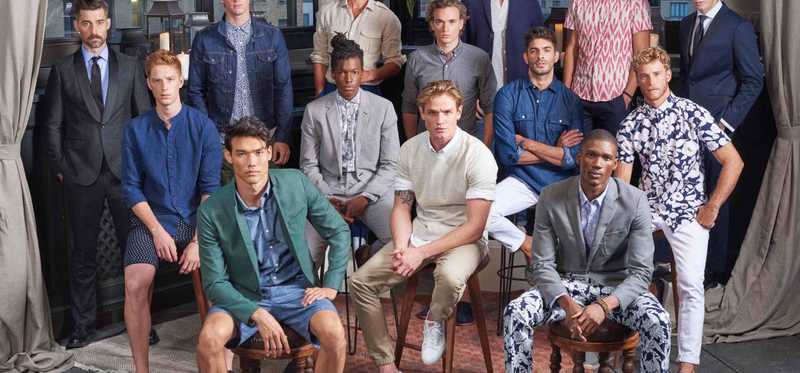 3. Bonobos
Born online with the mission to sell men better-fitting pants, Bonobos eventually embraced the brick-and-mortar storefront, opening "guideshops" across the country. They're clothing stores with a twist. Though Bonobos has plenty of suits and shirts and other gear for men to try on, there are no clothes for sale. The shops help you find the perfect fit and then sends you the clothes the next day straight to your home. The concept has an appeal on a larger scale as it can help stores save room normally devoted to inventory and allow salespeople to spend more time helping customers rather than ringing up sales or rearranging clothes that have been picked apart or tried on and discarded. The idea has taken off, inspiring imitations from the likes of
Nordstrom
, which recently opened a similar Nordstrom Local store. Bonobos was acquired by
Walmart
(NYSE: WMT) last year for $300 million as the retail giant pushes into millennial-focused brands.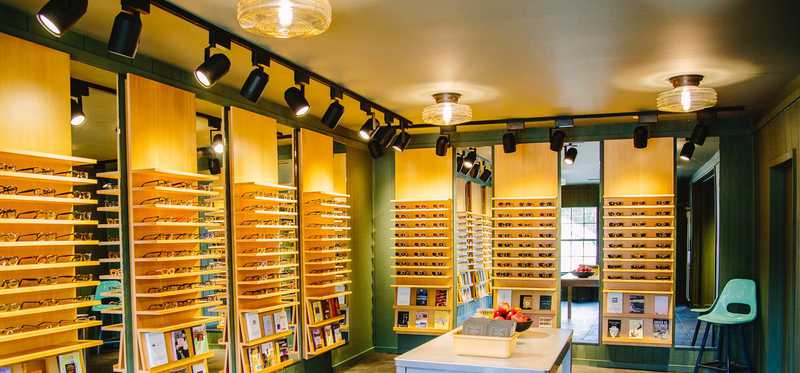 4. Warby Parker
Like Bonobos, eyewear brand Warby Parker also made the transition from online to physical retail. Warby Parker's online model had been unique, sending shoppers five pairs of glasses that they could try on in the comfort of their own home, but its brick-and-mortar stores are also notably distinct form the typical optical experience. Rather that providing a clinical experience like a visit to the doctor or optometrist, Warby Parker stores are hip and interactive with youthful sales associates and glasses organized on shelves where customers can try on glasses at their own pace.
That formula has proven a success as the company is now valued at more than $1 billion.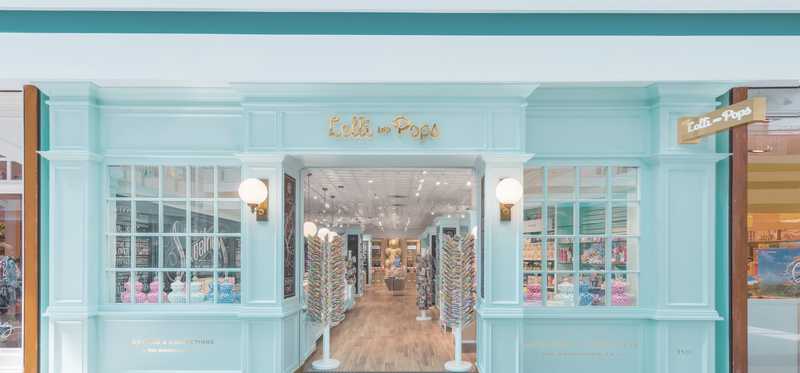 5. Lolli & Pops
A candy chain founded 10 years ago, Lolli & Pops calls itself an encyclopedia of the world's finest candies and confections, and like the other companies on this list, it emphasizes a higher level of customer service and personalization. The chain includes personalized notes and artistically arranged boxes for its gifts.
Founder Sid Gupta sees stores acting as curators, enabling discovery and a new experience for the customers, something the online channel, which mostly excels at selection and convenience, can't always do. Lolli & Pops has also embraced technology such as RetailNext, which provides information on when people pass their stores and when they come in. Lolli & Pops has even begun using facial recognition technology to help strengthen its customer relationships, another example of how technology is key for physical retailers as well as e-commerce operators.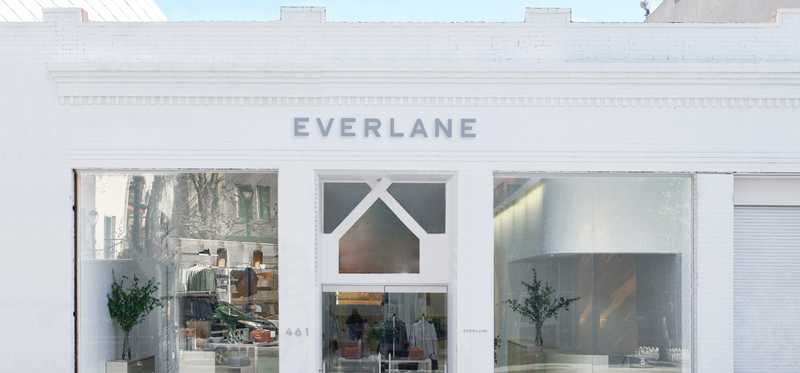 6. Everlane
Everlane is another omnichannel clothing company that was born online and has transitioned into the brick-and-mortar world, but there's an important twist to Everlane. The company bills itself as radically transparent as it carefully researches and audits its factories to evaluate them on factors like fair wages and enviromental responsibility. Shoppers, for instance, can see how much the materials and labor used to make their clothes cost.
That philosophy has proven wise in an era when consumers are increasingly socially conscious and concerned about things like sweatshop labor and environmental safety in developing countries. Large apparel brands like Nike and the Gap have run into problems before when investigations at their factories revealed unseemly conditions. For Everlane, transparency is a smart way to use that sentiment in its favor.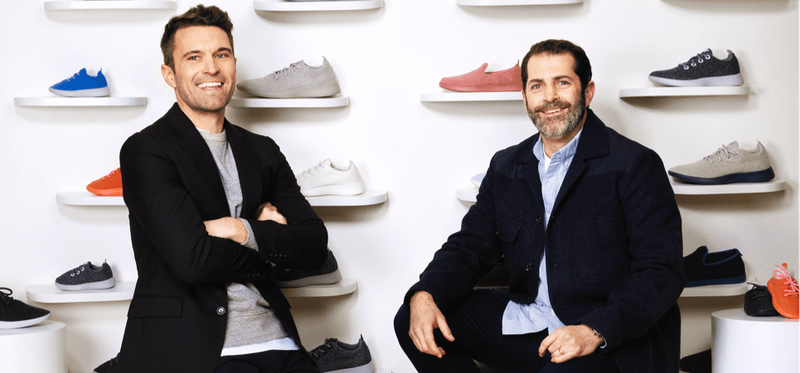 7. Allbirds
Billed as the world's most comfortable shoes, Allbirds uses natural materials like merino wool, eucalyptus tree fiber, and sugar cane, which also supports its mission to be as eco-friendly as possible. Allbirds has recently made the shift to the brick-and-mortar world, opening stores in New York and San Francisco. Its shoes are unisex, leaning to the inclusivity trend and making production and sales easier, and its new concept store in New York's SoHo neighborhood has a giant hamster wheel where customers can try out its kicks.
The company sees its service model as analagous to a bartender serving you and engaging with the customer, but the founders believe its environmental stance is what most distinguishes the company. Like Tom's and other brands before it, Allbirds shows that consumers will readily embrace a stylish, fashion-forward, socially conscious brand.
ALSO READ: 10 Brands That Wouldn't Exist Without Millennials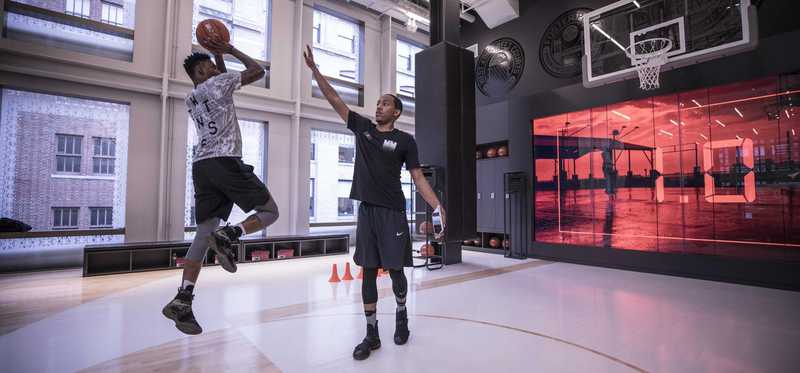 Look for the evolution of small brands to continue
Small brands aren't the only ones changing retail. Amazon's new "Just Walk Out" technology in its Amazon Go stores threatens to make of cashier obsolete and Nike's has embraced experiential retail as well with its own concept stores. Those are just two examples of large companies evolving their brick-and-mortar stores to meet changing demands.
However, small brands will continue to be at the forefront of this evolution as disruption tends to come from smaller companies that have less to lose and the freedom to experiment.
Keep your eye on brands like Story and the Museum of Ice Cream to see where retail is headed in the future.

John Mackey, CEO of Whole Foods Market, an Amazon subsidiary, is a member of The Motley Fool's board of directors. Jeremy Bowman owns shares of Nike. The Motley Fool owns shares of and recommends Amazon. The Motley Fool recommends Nike and Nordstrom. The Motley Fool has a disclosure policy.

Premium Investing Services
Invest better with The Motley Fool. Get stock recommendations, portfolio guidance, and more from The Motley Fool's premium services.