Lower Your Medicare Costs by Following These 12 Steps
By Christy Bieber - Aug 1, 2018 at 7:53AM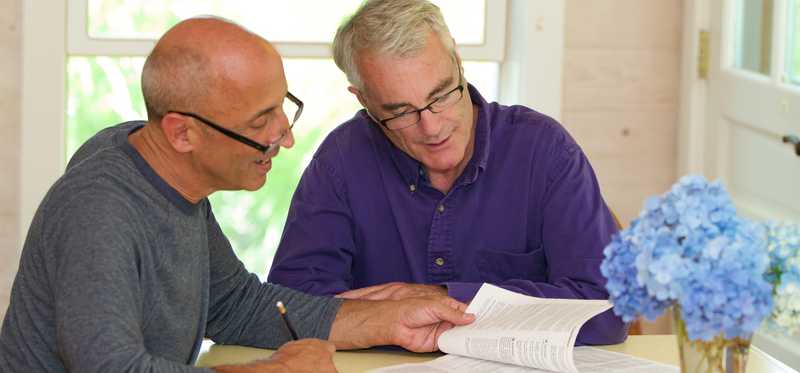 Lower Your Medicare Costs by Following These 12 Steps
Keep costs at a minimum
Medicare covers more than 57 million Americans, including both seniors and the permanently disabled. Coverage is provided through different Medicare programs for many of the services older Americans need, ranging from hospital services and outpatient care to prescription drugs.
Yet, while millions of older Americans rely on Medicare to help stay healthy and manage serious medical conditions, many people don't understand how it works -- and far too many current and future Medicare beneficiaries make mistakes that could cost them.
Fortunately, you don't have to pay more for medical services as a senior than necessary. Just follow these 12 steps to keep your Medicare costs as low as possible. 
ALSO READ: Everything You Should Know About Insurance, Healthcare Coverage, and Medicare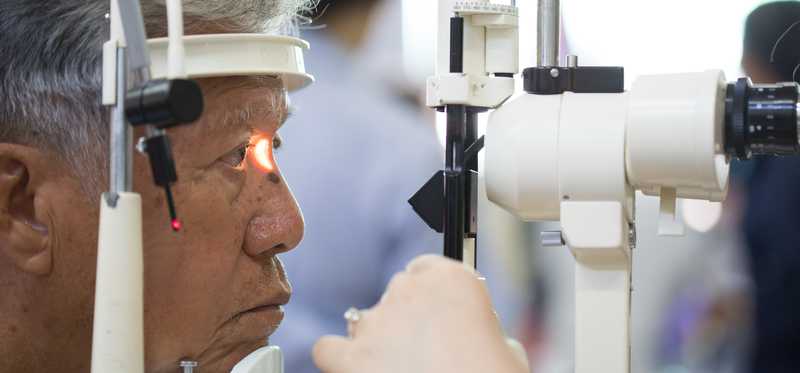 1. Understand how Medicare's different parts work
Medicare isn't just one program:
      Medicare Part A provides hospital insurance and covers inpatient care; care in a skilled nursing facility; some home healthcare; and hospice care.

      Part B covers routine outpatient care, such as doctor's visits and lab tests. 

      Medicare Part C allows you to choose to sign up for Medicare Advantage instead of being covered by Medicare Parts A, B, and sometimes D. Different Advantage plans cover different things.

      Part D covers prescription drugs, but you have to sign up through insurance companies that work with Medicare -- and coverage differs from plan to plan.
Deductibles and co-insurance costs vary for different parts of Medicare. For example, with Medicare Part A, you have a $1,340 deductible (as of 2018) but with Medicare Part B, your deductible is $183 and you pay 20% of the cost of services after your deductible is met.
Unless you're aware of the differences, you can't always make informed choices about care. For example, you might not know whether you're better off receiving a surgical procedure you require on an outpatient basis or as an inpatient at a hospital.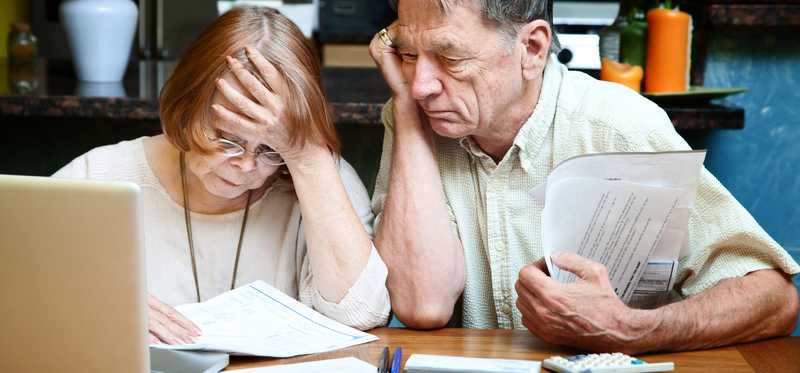 2. Sign up on time for Medicare
Most people become eligible for Medicare at age 65 and can sign up during a seven month window of time. This initial sign-up period starts three months before your 65th birthday, includes the month of your birthday, and lasts three months after. 
If you're enrolled in Social Security, you'll probably be signed up for Medicare Parts A and B automatically. You'll want to make sure though. If you aren't collecting Social Security benefits yet -- or there's some other reason you aren't automatically enrolled -- it's imperative you sign up for Medicare Part B within the seven month window.
If you don't sign up on time, you'll face a big penalty. Your monthly premium for Part B coverage could go up by 10% for each full 12-month period you could've been enrolled but didn't sign up. The late enrollment penalty lasts for the entire time you have Part B coverage.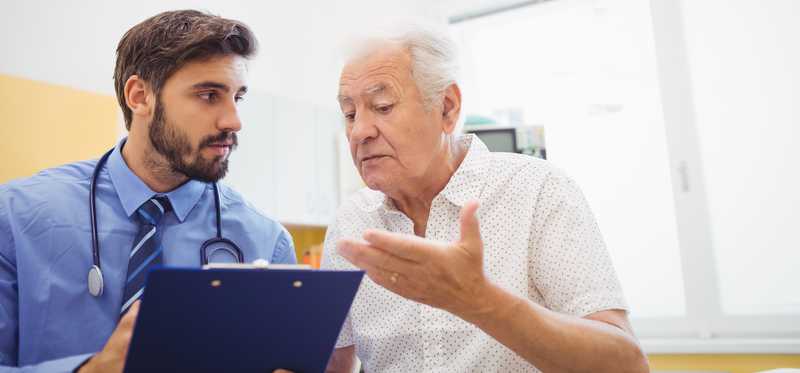 3. Advocate for yourself to make sure services are covered
Sometimes, the way a particular procedure or treatment is classified affects whether Medicare covers services or not.
For example, if you're not admitted to a hospital when you receive care but are instead treated as an outpatient under observation, Medicare Part A won't cover rehabilitative services in a nursing facility after you're discharged. If you're hospitalized, ask daily about whether you've been classified as an inpatient or outpatient -- and, if necessary, ask the doctor to reconsider and formally admit you so you can get coverage you need after discharge.  
Medicare also typically won't pay for dental care, but provides some coverage if the service is classified as a health emergency. And chiropractic care to help you stay healthy isn't paid for either, but treatment for injuries is paid for.
It's complicated to know if a particular type of care will be covered by Medicare. Ask the billing department of the hospital or doctor's office and, if they say your care isn't included, ask if there's anything you can do to get the care classified as a covered service. 
ALSO READ: 72% of Older Americans Are Sorely Misguided on Medicare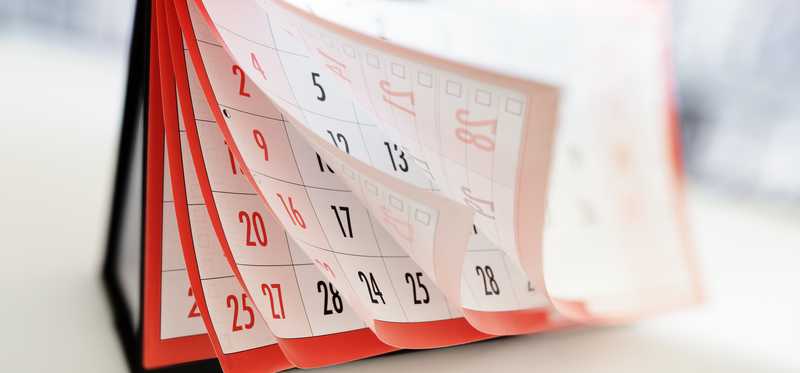 4. Know when open enrollment is
When you pick a Medicare plan, you don't have to stick with the plan for life. There's an annual open enrollment period, or Annual Election Period, from October 15 to December 7. During this period, you can switch from Medicare Parts A and B to Part C, or switch from Part C to Parts A and B. You can also change which Part C or Part D plan covers you.  When you change coverage, your new plan takes effect on Jan. 1 of the next year.
Changing your plan sometimes makes sense. For example, if you're diagnosed with a new condition, you may decide to pay higher premiums for a more comprehensive plan. If you miss open enrollment, you'll lose the chance to change coverage for the year. Put it on your calendar so you can evaluate Medicare coverage options and make sure you have the best insurance for your situation.

5. Shop around carefully for the right plan
Speaking of open enrollment, make certain you're choosing the best Medicare plan to meet your needs. To do this, compare what different Part C plans offer versus coverage available through Medicare Parts A and B. Also, look into buying a Medigap policy, which is a supplemental policy that fills the gaps in Parts A and B. 
Although Medigap and Medicare Part C plans must meet minimum coverage requirements, policies differ because plans may cover things traditional Medicare (Parts A and B) won't pay for. Deductibles and coinsurance costs may also be lower on certain policies. Get your hands on a guide to choosing a Medigap policy by calling 1-800-633-4227. You can also use tools on the Medicare website to find a Medigap policy or Medicare Part C policy.
As you compare plans, think about your family's healthcare needs. If you require a lot of medical services, it makes sense to opt for a policy with higher premiums that provides more coverage.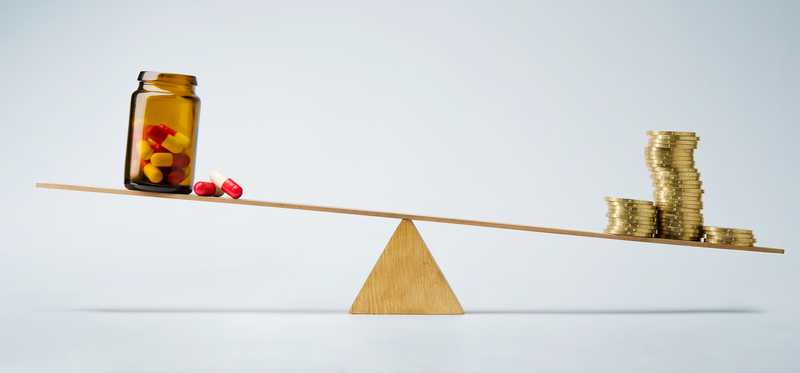 6. Be smart about prescription coverage
Prescription coverage is available through Medicare Part D or, in some cases, through a Medigap policy or a Medicare Part C plan. Part C plans that cover prescriptions are called MA-PD plans.
Different prescription plans don't always cover the same medications. The list of covered drugs is called a formulary, and different plans also put drugs into different categories within their formularies. The category or tier your drugs fall under determines what you pay for each medication.
If you take a particular drug, use the Medicare plan finder tool to find out which plans cover your medication and how much you can expect to pay for it. Because prescriptions can be very expensive, it's worth your effort to find a plan that covers the drugs you need to stay healthy.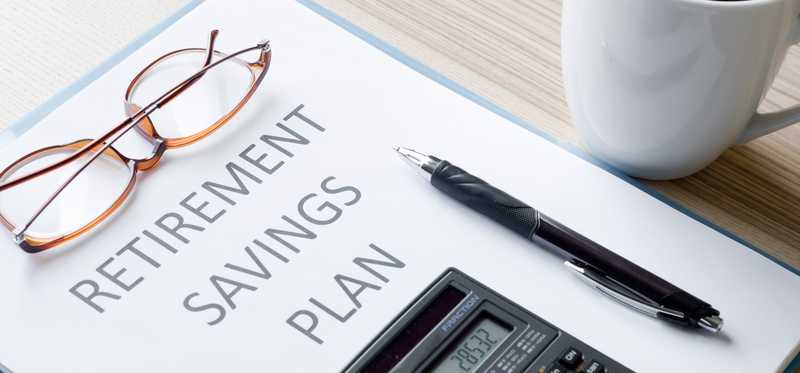 7. Manage your income
It may surprise you to discover Medicare premiums aren't the same for everyone. In fact, if you file an individual tax return and make more than $85,000, or file a joint tax return and have an income above $170,000, premiums go up from the standard $134 most people pay for Medicare Part B in 2018.
As a retiree, you have ways of controlling your income. You could limit your withdrawals from retirement accounts to avoid increasing income above the threshold where premiums rise. However, just make sure you're withdrawing at least the amount necessary to meet Required Minimum Distribution requirements if you have a 401(k) or an IRA that's not a Roth account.
You have to start taking annual RMDs once you're 70 ½. If you don't withdraw the required minimum amount, you'll owe a penalty equal to 50% of the amount you neglected to withdraw.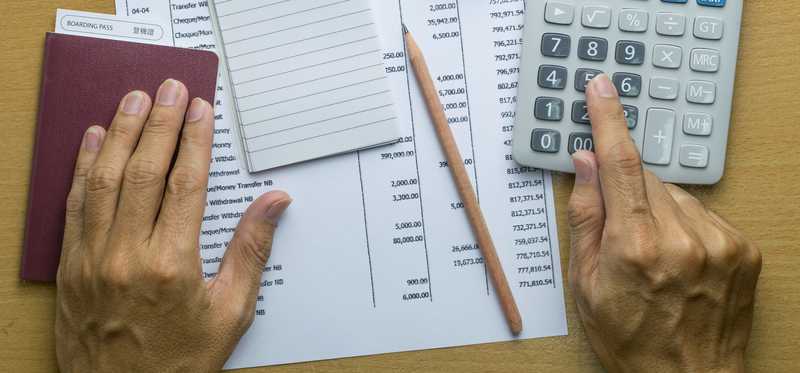 8. Consider a Roth IRA
If you don't want to limit your income as a retiree, investing in a Roth IRA instead of a traditional IRA could be the answer. Withdrawals from a Roth IRA aren't counted as income for the purposes of determining Medicare premiums, so you could take withdrawals as large as you want without bumping up Medicare costs.
If you're young and still investing in retirement accounts, opting for a Roth IRA has some pretty significant advantages, in that invested funds grow tax free -- but you do have to invest with after-tax dollars. Still, the fact you can withdraw money as a senior without owing any federal taxes -- and potentially save on Medicare premiums while avoiding a tax bill -- makes Roth IRAs a powerful tool for retirement savings.
If you're already drawing from retirement accounts, rolling over your account to a Roth is an option, but there are major tax consequences so talk with an accountant or lawyer to find out if this makes sense.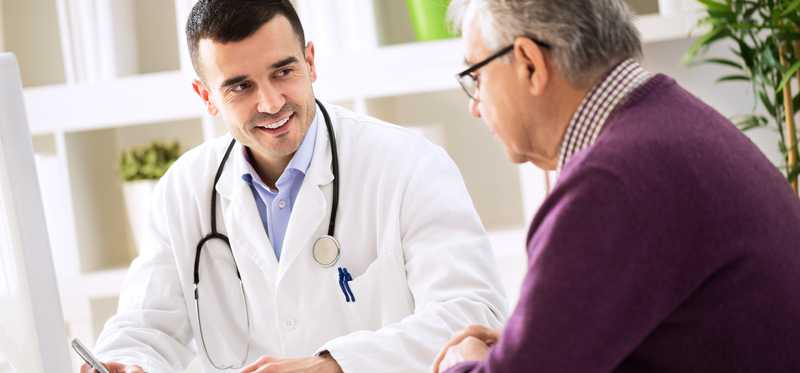 9. Talk to your doctor about cutting costs
Your doctor may be one of the single best resources for keeping care costs down. In fact, research from Duke University found costs come up less than 30% of the time when patients talk with doctors. But, around half of the time when costs were raised as an issue, a strategy was devised to lower expenses.
A simple conversation could help you to perhaps find a substitute for a pill that's not covered, or to otherwise find a way to ensure Medicare is paying as much as possible towards the care you need.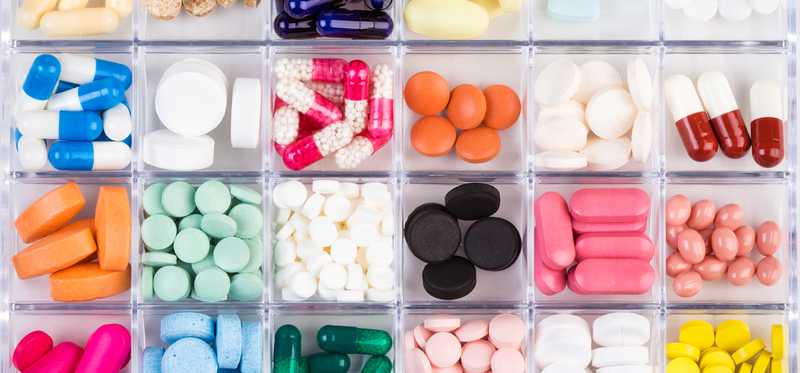 10. Explore your options for managing chronic conditions
According to the National Council on Aging, 80% of older adults have at least one chronic disease, and 77% have at least two. If you have conditions such as high blood pressure, diabetes, or high cholesterol, doctor visits and medications add up.
There are solutions to help you manage and control your condition so you don't need to see the doctor as frequently and so you may even be able to cut back on medications. National Council on Aging offers evidence-based Chronic Disease Self-Management programs, while seniors could also take advantage of support groups or programs offered by local healthcare providers that coordinate care.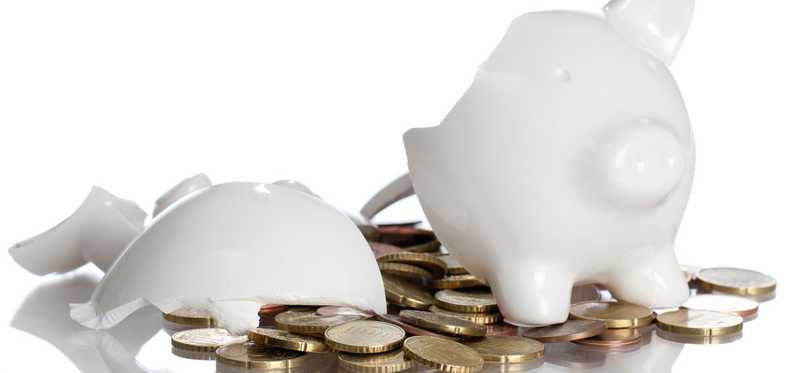 11. Look into programs that help cover costs
If you're struggling to pay for Medicare or related healthcare expenses, there are solutions.
Medicaid helps low-income seniors cover both coinsurance costs and premiums, depending upon income level. Medicare Savings Programs such as the Qualified Medicare Beneficiary program or Specified Low-Income Medicare beneficiary program can also provide help paying prescription costs, premiums, deductibles, copays and coinsurance costs. Medicare also provides additional extra help to seniors who can't pay for prescription drugs.
Most programs require your household income to be very low. For example, to be eligible for help paying for prescriptions, you'd need an income below $18,210 if you're single or $24,690 for married couples. You are also limited in the amount of resources you can have -- if you have more than $14,100 in stocks, bonds, or savings, for example, you can't qualify for prescription drug help.
Still, if you're really struggling, these solutions do exist and can help ensure you can afford care.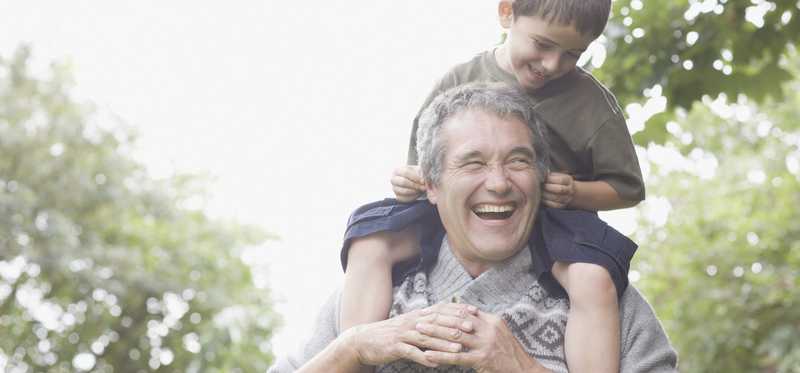 12. Get serious about staying healthy
Finally, the last way to keep costs low is also the best way -- stay healthy so you don't need a lot of care. You can maximize your chances of avoiding serious illness or chronic conditions by eating right, getting exercise, receiving preventative care such as cancer screenings, and maintaining community-connections to stave off health issues related to loneliness.
By staying active and healthy, you'll not only spend less on Medicare but you'll also enjoy your retirement much more.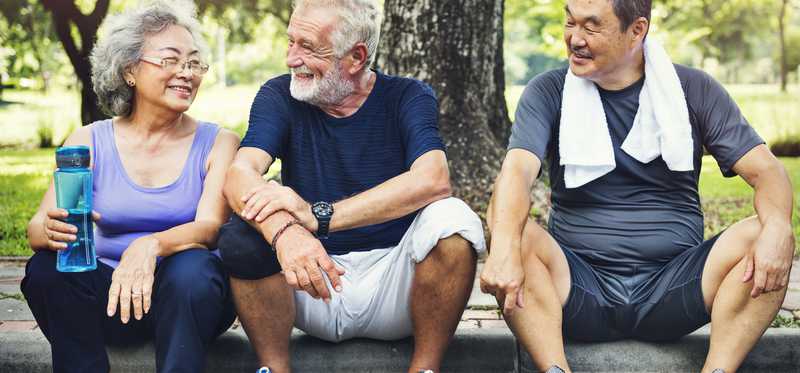 Covering healthcare as a senior is expensive
The reality is, even when you're proactive about saving money on healthcare, paying for care as a senior can be expensive.
If you can, try to save up an emergency fund to cover unexpected healthcare expenditures, and work towards building a dedicated savings account to cover care needs. You never want to worry whether you can afford to stay healthy, so being proactive before you get sick should be a key financial goal, no matter your age.

The Motley Fool has a disclosure policy.
Premium Investing Services
Invest better with The Motley Fool. Get stock recommendations, portfolio guidance, and more from The Motley Fool's premium services.