These 12 Companies Have Laid Off Workers in 2018
By Danny Vena - Mar 30, 2018 at 7:30AM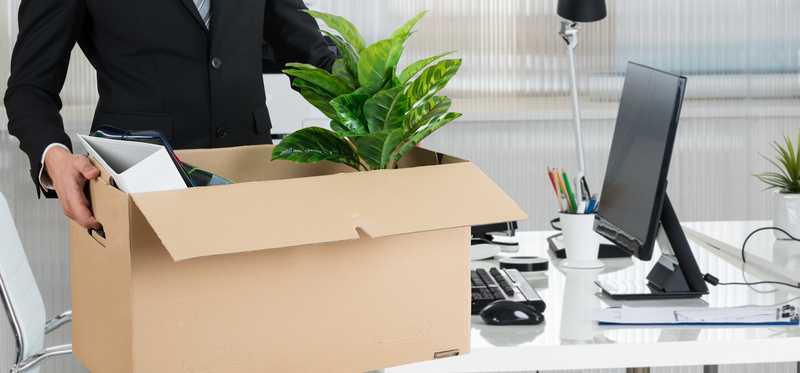 These 12 Companies Have Laid Off Workers in 2018
Lower tax rates didn't stop companies from sending workers home
The U.S. tax reform that occurred late last year included a long-awaited reduction in corporate taxes. The legislation lowered the top rate for corporations from 35% to a flat 21%. It also set a one-time repatriation tax on foreign profits at 15.5%, creating a windfall for many companies.
In spite of the good fortune these events have bestowed on corporate America, you might be surprised to find that there is a growing list of employers that are sending workers home this year.
ALSO READ: Here's Who Got the Biggest Tax Rate Break From Corporate Tax Reform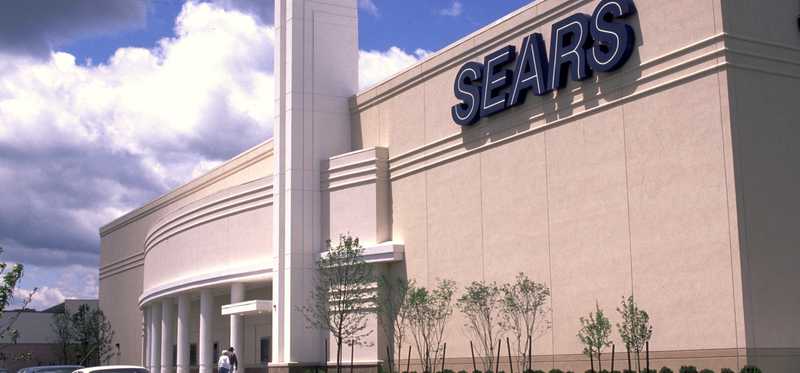 Sears
After the events of the last several years, no one should be surprised to see Sears (NASDAQ: SHLD) on this list. The company recently announced it would be closing another 39 Sears stores and 64 Kmart stores, all of which are expected to be shuttered by April. This comes on top of the hundreds of employees the company laid off last month.
Sears has struggled for years after initially being deposed as the country's favorite department store, and the ongoing trend of e-commerce and the decreasing relevance of the U.S. shopping mall made it almost impossible for the storied retailer to recover.

Verizon Wireless
Verizon (NYSE: VZ) is planning to close six of its 18 existing customer service call centers, which will result in an estimated 3,000 layoffs across the country. In an effort to cut costs, the company is encouraging customers to use self-service options on its website and has embarked on a transition to home-based customer service agents.
Competition has been fierce in the U.S. telecom market and that will likely continue in 2018. This has resulted in the return of unlimited data plans and price wars. While these are great for customers, it places increasing pressure on the carriers.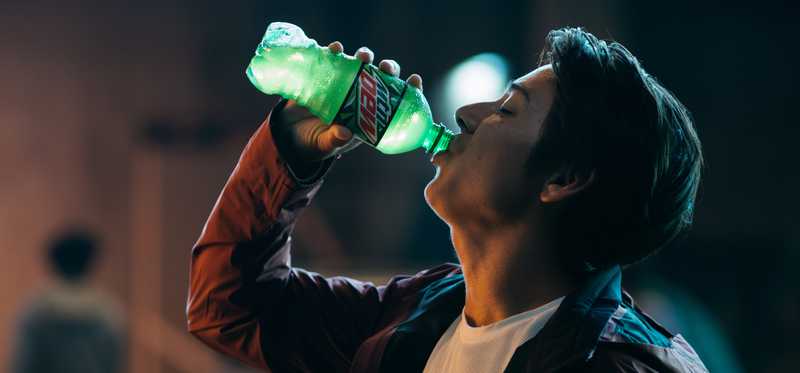 Pepsi
Beverage and snack food giant PepsiCo, Inc. (NASDAQ: PEP), the company behind such well-known brands as Mountain Dew and Cheetos, announced that it will be giving employees bonuses of up to $1,000. Unfortunately, it will also be cutting jobs for about 1% of its 110,000 workers -- or roughly about 1,000 staff. The company said that the move will affect corporate employees.
The job losses are the result of Pepsi's productivity plan, which was first announced in 2012 and extended through 2019, which the company said would reduce costs by $1 billion annually with 40% of those savings coming from reductions in its workforce.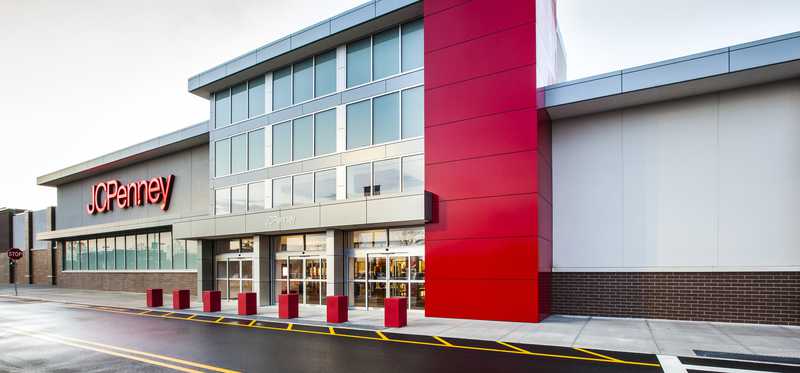 J.C. Penney
After a weaker than expected holiday season, J. C. Penney Company, Inc. (NYSE: JCP) announced that it would be axing 360 jobs at both its corporate headquarters and retail stores around the country. The struggling retailer said this is part of an overall reorganization, which includes closing underperforming stores, eliminating bureaucracy, and streamlining its operations.
This latest move is on top of the more than 5,000 layoffs and 40 store closures the company announced last year. J. C. Penney is one of a long list of brick-and-mortar retailers scrambling in the face of the massive move to online shopping.
ALSO READ: J.C. Penney Buys Time for a Turnaround With a New Debt Offering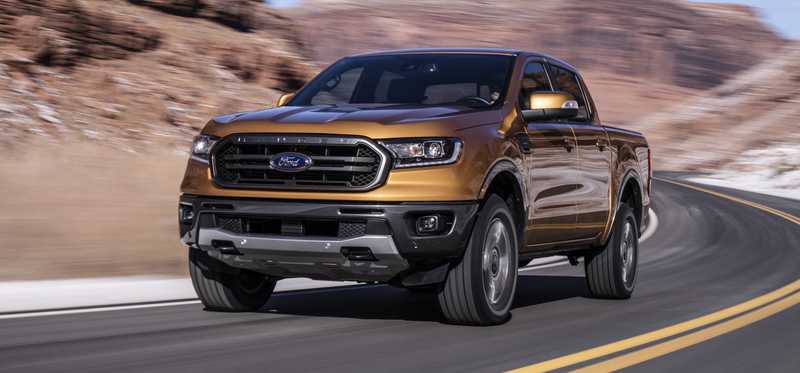 Ford
Ford Motor Company (NYSE: F) will be laying off about 2,000 employees at its Michigan assembly plant in order to "undertake extensive retooling." The facility will be taken down in preparation to begin production of the 2019 Ford Ranger pickup trucks and the new Ford Bronco SUV in 2020.
The company emphasized that the move was a temporary closure and that no jobs would be eliminated. Employees that had at least one year of seniority would be entitled to 75% of their take home pay during the layoff, and that all the affected employees would return to work at that or another Ford facility.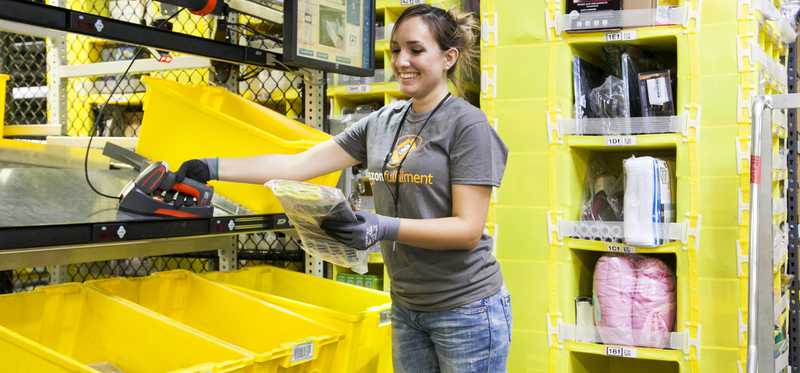 Amazon
E-commerce is one of the largest trends in today's marketplace, and Amazon.com (NASDAQ: AMZN) is the undisputed leader and the largest online seller worldwide. Yet early this year, the e-commerce juggernaut notified hundreds of employees that they would be going home. What makes the move even more curious is that the company had over 12,000 open positions worldwide, so why were some employees getting the ax?
The company has recently implemented a hiring freeze to counter rapid staff growth that caused ballooning budgets and overstaffing. The company said this it was making "headcount adjustments across the company -- small reductions in a couple of places and aggressive hiring in many others."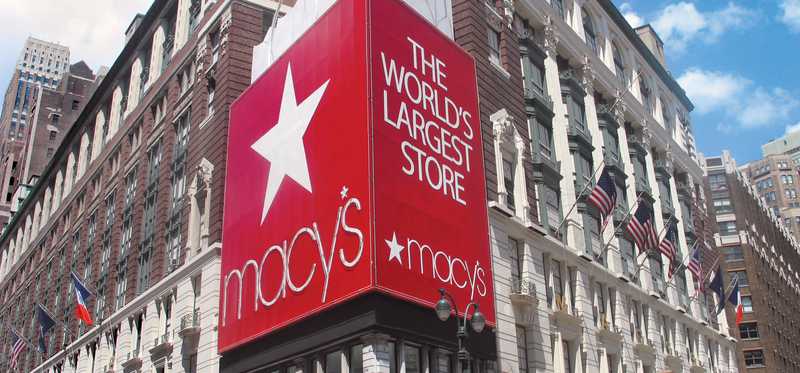 Macy's
Macy's, Inc. (NYSE: M), which owns its namesake departments stores as well as the Bloomingdale's, announced that it is cutting 5,000 jobs and closing a dozen more stores, as part of a previously revealed plan to close a total of 100 locations.
The company has been struggling to realign itself in an age of online sales and changing consumer habits. With fewer in-store shoppers, Macy's has been working to build out its e-commerce capabilities and focus on its most profitable locations, and shrinking its store footprint by 125 locations since 2015.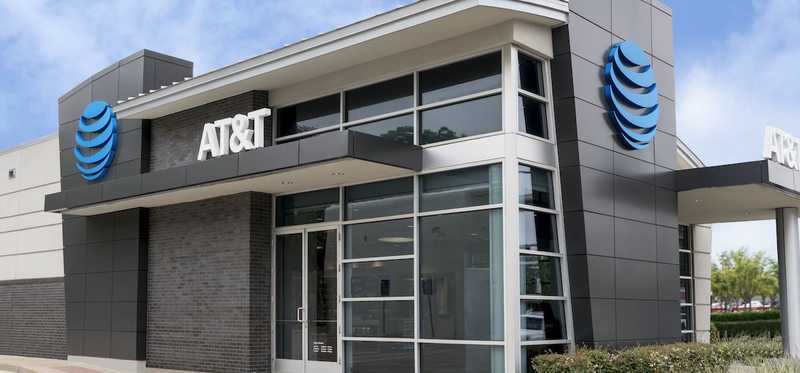 AT&T
AT&T Inc. (NYSE: T) is not only the second largest wireless carriers in the U.S., but among the top pay-TV providers as well. The communications giant was one of the first companies to announce one-time employee bonuses tied to recently enacted tax legislation, saying the move would "create good-paying jobs." What makes this particularly ironic is that soon after, the company began notifying an estimated 4,000 employees that they would be laid off.
The telecom giant is being sued by the Communications Workers of America (CWA), a union that represents some of the employees. In a court filing, the group said that AT&T is "instituting an unprecedented massive layoff of employees … while at the same time massively subcontracting work that the employees are trained and qualified to perform."
ALSO READ: 1 Thing AT&T Doesn't Want You to Know About Its Wireless Business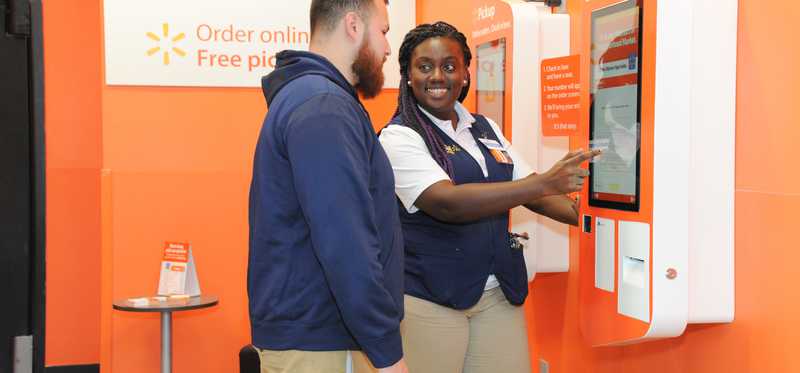 Walmart
You might be surprised to know that Walmart Inc. (NYSE: WMT) has been scaling back, especially since it bragged of bonuses of between $20 and $100 to employees due to the new lower tax rates. The company is eliminating 3,500 co-manager positions in its domestic market, with roughly half of those being replaced by lower paying assistant store managers. The retailer is also laying off about 500 headquarters staff this year, a move it plans to repeat next year.
The cuts are part of an overall repositioning that will include the closure of 63 Sam's Club stores and laying off an additional 10,000 employees, while moving to a smaller, more efficient headquarters.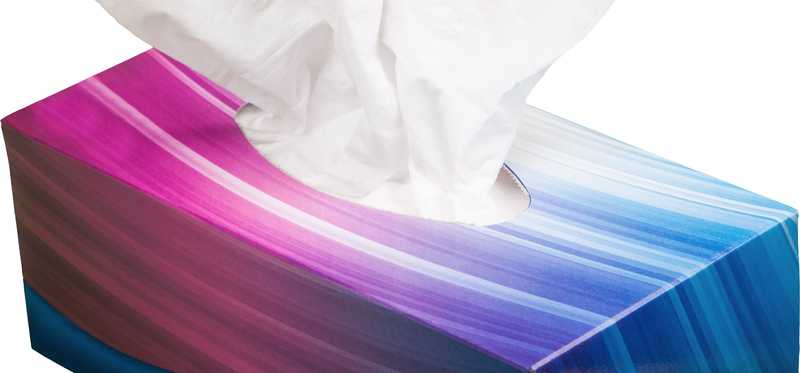 Kimberly Clark
Kimberly-Clark Corporation (NYSE: KMB), the company behind Kleenex tissues and Huggies disposable diapers,  said it will lay off between 5,000 and 5,500 employees --  about 13% of its workforce -- and shutter 10 of its manufacturing operations worldwide. The company is struggling with declining birth rates that are causing failing diaper sales, and retail price wars that are commoditizing a number of household products.
The company is in the midst of a restructuring and said it will use the "cash flow benefits" from recent tax reform to fund "the restructuring program over the next few years."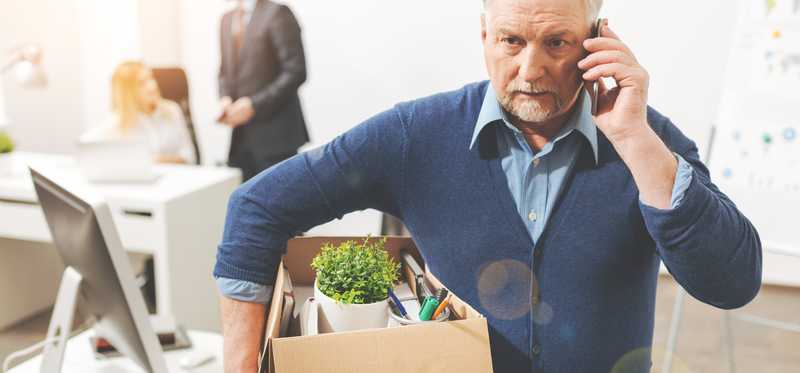 IBM
International Business Machines (NYSE: IBM) was the subject of a massive report in ProPublica and Mother Jones that contains allegations that the tech giant laid off an estimated 20,000 U.S. workers that were over the age of 40 in the last five years, who were all replaced by "less-experienced and lower-paid workers," in violation of U.S. age discrimination laws. The report alleges these practices continued through the beginning of 2018.
These cuts were made as IBM struggled to reinvent itself, shifting from its legacy businesses towards a number of high-growth initiatives which the company dubbed strategic imperatives, like cloud computing, analytics, artificial intelligence, and mobile. The company felt it needed a "correct seniority mix" by hiring "early professional hires."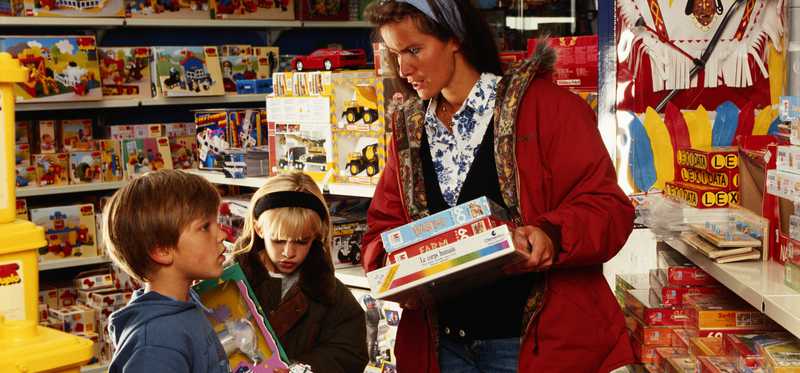 Toys R Us
While not technically "layoffs," the demise of Toys R Us is worth noting, as the toy retailer has filed for bankruptcy and is making plans to liquidate its 700 remaining U.S. locations, resulting in the loss of 33,000 American jobs. Lower than expected holiday sales accelerated the company's death spiral, hastening its inevitable demise.
Once the destination of choice for holiday toy shopping and weekend pilgrimages, the company was the victim of a leveraged buyout that left it saddled with more than $5 billion in debt. Toys R Us was never able to turn around due to the public's ongoing shift to e-commerce.
ALSO READ: Don't Blame Walmart, Amazon for Toys R Us' Demise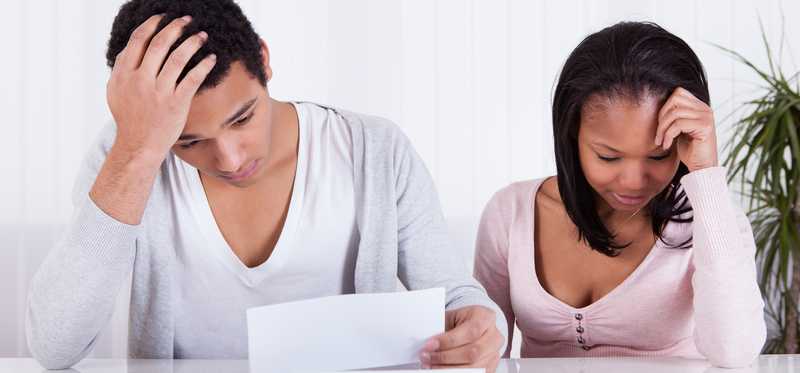 An unpleasant reality
Layoffs are a fact of life for those in the workforce, though that will likely be small comfort to those getting a pink slip. Gone are the days when a worker could count on having the same employer through good times and bad.
The biggest takeaway from this list is that there are many reasons that a company might be laying off staff. It could be a victim of technological advances, an outdated business model, changing consumer behaviors, or a paradigm shift in the marketplace. These actions could also be temporary measures, realignment, or simply the result of overzealous hiring.
In the words of the song, "it's an ever-changing world in which we live in."

John Mackey, CEO of Whole Foods Market, an Amazon subsidiary, is a member of The Motley Fool's board of directors. Danny Vena owns shares of Amazon and has the following options: long January 2019 $165 calls on IBM. The Motley Fool owns shares of and recommends Amazon and Verizon Communications. The Motley Fool is short shares of IBM. The Motley Fool recommends Ford. The Motley Fool has a disclosure policy.

Premium Investing Services
Invest better with The Motley Fool. Get stock recommendations, portfolio guidance, and more from The Motley Fool's premium services.