These 20 Retailers Are Adding Stores in 2020
Author: Jeremy Bowman | January 15, 2020

When one door closes...
'Tis the season. Not for holiday shopping, but retail store closure announcements. After the holiday season, store closings tend to spike as retailers reassess their footprints after they've capitalized on the gift-giving rush. Pier 1 is closing about 450 stores. Macy's is shuttering around 29, and more such announcements are likely on the way. However, even as a number of retailers are downsizing, plenty others are opening new locations as they take advantage of a strong economy.
Keep reading to see 20 retailers that are opening stores this year.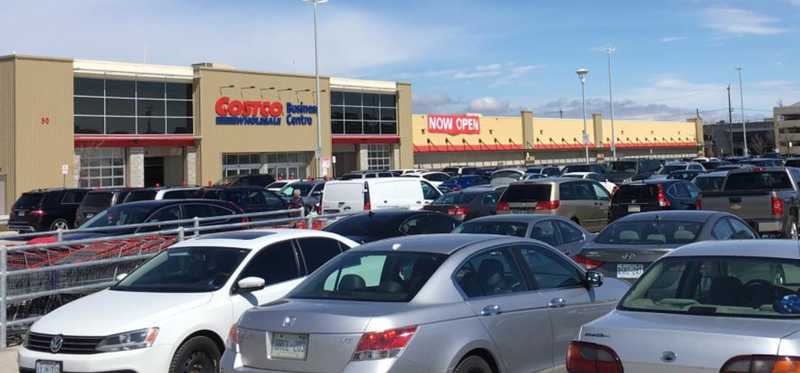 1. Costco
For years, Costco (Nasdaq: COST) has been one of the strongest retailers in the country so it's not surprising to find the warehouse chain on this list. Costco has been steadily expanding in the U.S. and abroad, and is coming off an impressive December that included 8.4% comparable sales growth in the U.S., adjusted for fuel prices.
At this point, Costco has only announced one new domestic opening this year, in Ridgeland, Mississippi in March, but the retailer is expected to add more stores later in 2020.
Last year, Costco opened 17 new warehouses in the U.S.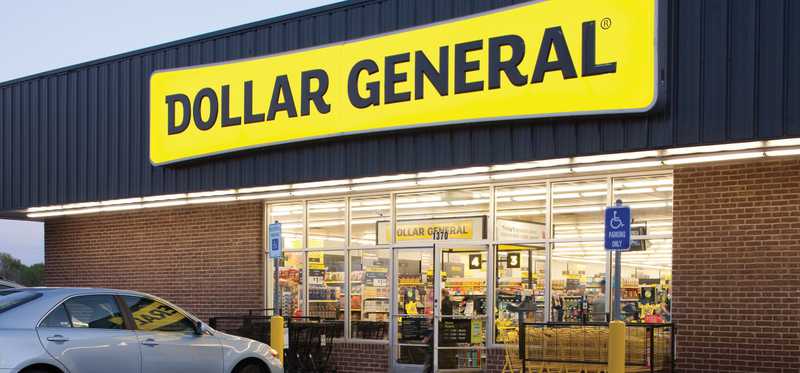 2. Dollar General
No retailer is growing faster than Dollar General (NYSE: DG). The discount chain has blanketed rural America with stores, taking advantage of an underserved market that e-commerce has not adequately reached. Selling consumables like canned goods, paper products, toys, clothes, and other such items has proven to be a winning formula for the company.
In fiscal 2019, Dollar General is on track to open 975 stores, and for 2020, it's forecasting another 1,000 store openings, as well as 1,500 store remodels and 80 store relocations. By the end of the year, the company will have more than 17,000 locations across the country, making it the biggest retail chain in the U.S.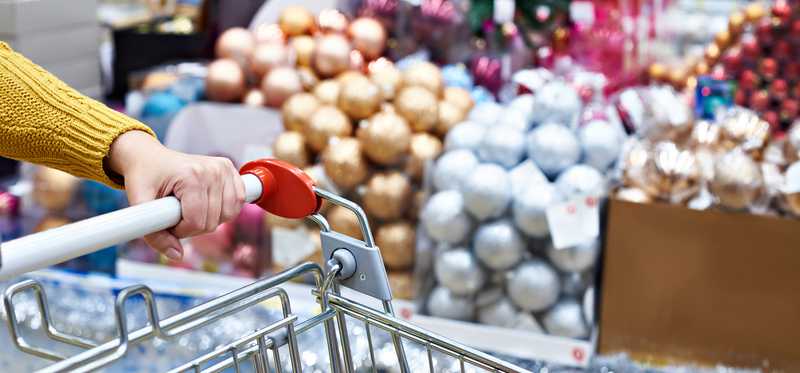 3. Dollar Tree
Dollar General-rival Dollar Tree (Nasdaq: DLTR) has also been rapidly expanding across the country. Though the discounter has run into problems with its Family Dollar acquisition as it is in the process of renovating more than 1,000 Family Dollar stores, the Dollar Tree banner continues to expand briskly.
The company opened 286 of its namesake locations through the first three quarters of 2019. Though the company hasn't stated its plans for 2020, expect it to continue expanding the Dollar Tree brand.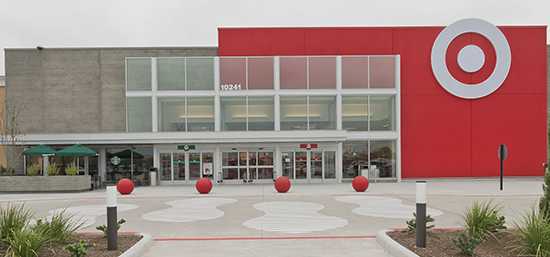 4. Target
One of the biggest success stories in retail recently has been Target (NYSE: TGT). The big-box chain has seen comparable sales and profits surge thanks to a savvy omnichannel strategy, store remodels, and the successful launch of several owned brands.
Another reason for its resurgence is the opening of small-format stores in densely populated areas like college towns and underserved neighborhoods in cities that can facilitate order pick-up and sell everything from groceries to home goods to school supplies.
Target has announced 25 new store openings for 2020, many of which are small-format locations of 50,000 square feet or less.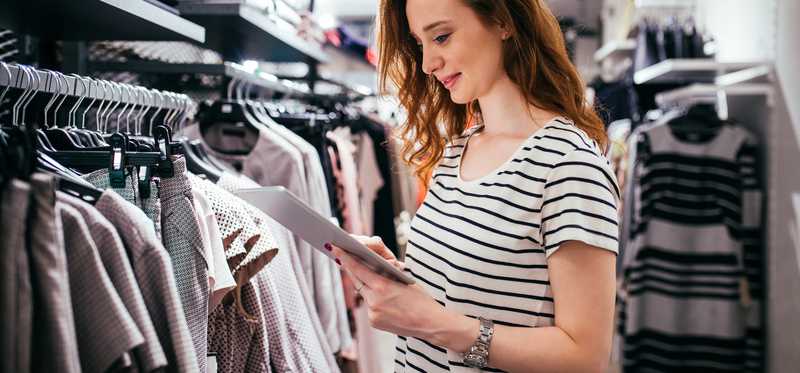 5. TJX Companies
Perhaps no brick-and-mortar chain has grown its physical footprint more aggressively than TJX Companies (NYSE: TJX), the parent of TJ Maxx, Marshall's, and Home Goods, in recent years.
The off-price chain has experienced steady growth as its model is well protected from e-commerce threats. TJX currently has 2,396 TJ Maxx and Marshall's location in the U.S. and envisions growing them to 3,000 over the coming years. Similarly, it plans to expand Home Goods from about 800 stores today to 1,400.
Given those plans, you can expect the company to open dozens of new stores in 2020.
ALSO READ: Why Your 2020 Resolution Should Be to Buy More Retail Stocks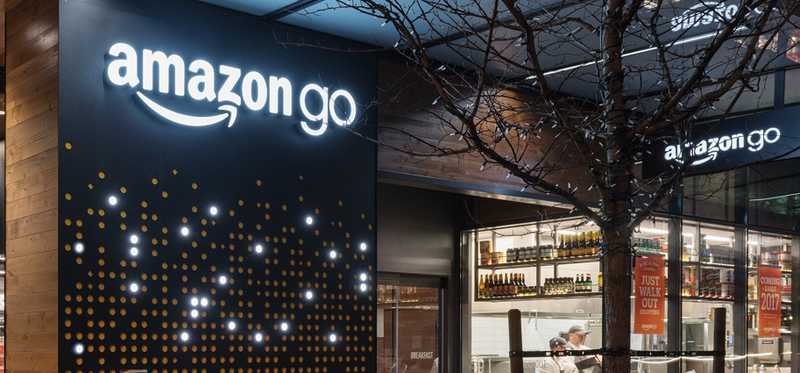 6. Amazon
While Amazon (Nasdaq: AMZN) is the dominant online retailer and a major reason why so many brick-and-mortar chains have been forced to close stores or even go out of business, the company is also increasingly expanding its presence in the brick-and-mortar world. Concepts like Amazon Books, Amazon 4-Star, Amazon Pop Up, Amazon Go, and even its own homegrown supermarket chain are appearing across the country.
In 2020, the e-commerce giant is expanding all of those businesses. So far, it plans to add one bookstore, eight 4-star locations, one Pop Up store, two Go stores, and two new Whole Foods through January alone.
Despite its online prowess, Amazon clearly sees value in reaching customers through physical stores as well.

7. Trader Joe's
Privately held Trader Joe's has been one of the most successful supermarket chains in the country. Through a strategy of selling mostly private-label products at low prices, the company has achieved industry-topping sales per square foot, -- a measure of how efficiently retailers use their real estate -- and has expanded across the country.
Over the past three months, the grocery chain has opened 10 stores, including one this year, so you can expect its growth to continue at a similar pace throughout 2020.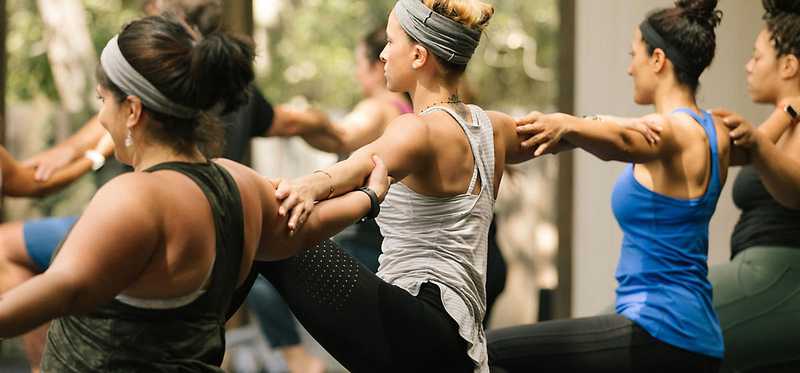 8. lululemon athletica
At a time when many apparel retailers have struggled, Lululemon Athletica (Nasdaq: LULU), the brand best known for starting the "athleisure" trend, has seen incredible growth, bucking the conventional wisdom about apparel and mall-based retailers.
In its most recent quarter, Lululemon's comparable sales jumped 16% with comparable store sales up 10%. Over the past year, the company has opened 53 stores, bringing its grand total to 479. Given the brand's current momentum both online and in stores, it should see another year of strong growth in 2020.

9. Ulta Beauty
One of the best stocks over the last decade, Ulta Beauty (Nasdaq: ULTA) has expanded by offering services like its salon that can't be performed over the internet, and has capitalized on a beauty boom thanks in part to the influence of Instagram.
Though the company noted headwinds in the U.S. market when it slashed its outlook in August, Ulta nonetheless plans to add 80 stores this year, and continues to see room in the market to open as many as 1,700 stores, up from the 1,241 it has today.
Though its expansion may slow down next year, given the headwinds in the market, the company is still planning to open new stores.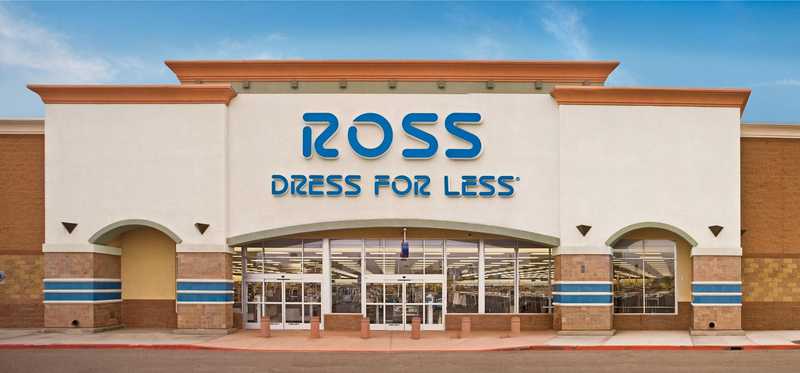 10. Ross Stores
TJX Companies isn't the only off-price chain that's had success lately. Ross Stores (Nasdaq: ROST) is also expanding as the off-price model has delivered it steady growth. Ross, which also owns dd's discounts, has added 90 stores over the past year to reach a total of 1,810. Comparable sales remain strong, up 5% in the most recent quarter.
Considering that the company's model relies on it having a brick-and-mortar presence and plans on eventually having 3,000 stores, its expansion should continue in 2020.

11. Urban Outfitters
Urban Outfitters (Nasdaq: URBN), the lifestyle brand that encompasses Anthropologie, Free People, and its namesake banner as well as another smaller brands, has posted mixed results of late. Nonetheless, the company has methodically expanded its footprint.
Through the first 11 months of fiscal 2019, the company opened 25 new retail stores while also closing seven locations.
The company has experimented with concept stores that bring together a range of its brands around outdoor space that host events like concerts, giving the company multiple ways to bring in customers. As it leans on that multi-pronged strategy, the company should continue to strategically open new locations in 2020.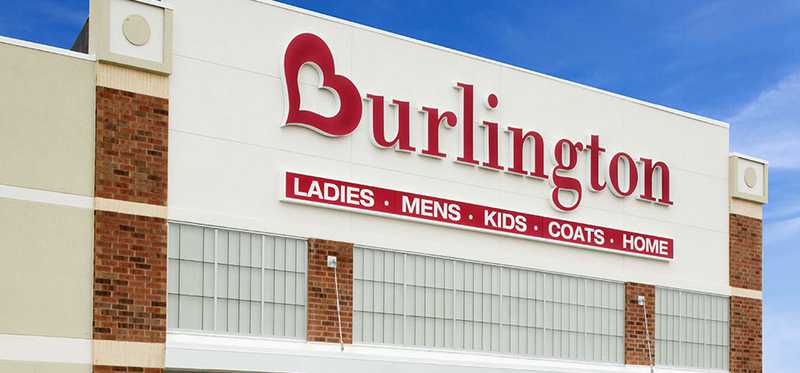 12. Burlington Stores
Another off-price retailer that's thrived in recent years, Burlington Stores (NYSE: BURL) has expanded rapidly since its 2013 IPO, delivering huge returns for investors.
Burlington is on track to open 51 stores this year, bringing its store count to close to 750.
The company sees room in the market for 1,000 stores so it should continue its store expansion in 2020, especially as earnings per share is still growing by double digits.

13. American Eagle Outfitters
Teen retailers have struggled in recent years as Aeropostale and American Apparel both went bankrupt and Abercrombie & Fitch has experienced its own challenges. However, American Eagle Outfitters (NYSE: AEO) has mostly bucked that trend, in large part thanks to its lingerie chain, Aerie, which has taken market share from Victoria's Secret.
In the third quarter, Aerie posted 20% comparable sales growth, and the sub-brand is on track to open 35-40 stores for fiscal 2019. American Eagle is also planning on opening 25-30 stores this year, so it's likely to continue expanding both chains next year.
ALSO READ: Why American Eagle Outfitters Stock Gave Up 24% Last Year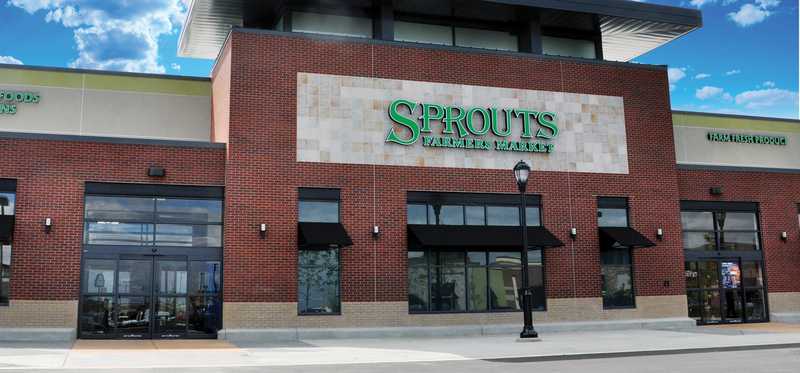 14. Sprouts Farmers Market
Sprouts Farmers Market (Nasdaq: SFM) has steadily grown over the years, adding new stores as its organic food brand has grown nationwide.
In the third quarter, the most recent reported period, Sprouts opened nine stores to bring its grand total to 335, and it plans to open 30 stores this year. At the time of its IPO in 2013, Sprouts said it it could expand to 1,200 locations.
Given that objective, the company will continue to open new stores in 2020.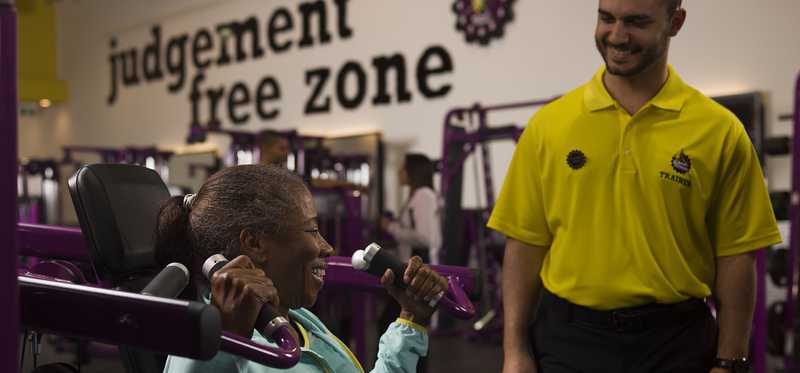 15. Planet Fitness
Though Planet Fitness (NYSE: PLNT) is not technically a retailer, the fitness chain is opening locations in places where retail stores are traditionally found, like your local strip mall, replacing chains like Sears and Toys "R" Us.
The company has capitalized on retail vacancies in malls and elsewhere to rapidly expand its footprint.
Planet Fitness recently opened its 2,000th location, and the company added 41 new stores in the last quarter, and should add close to 200 next year, making progress toward its goal of opening 4,000 locations.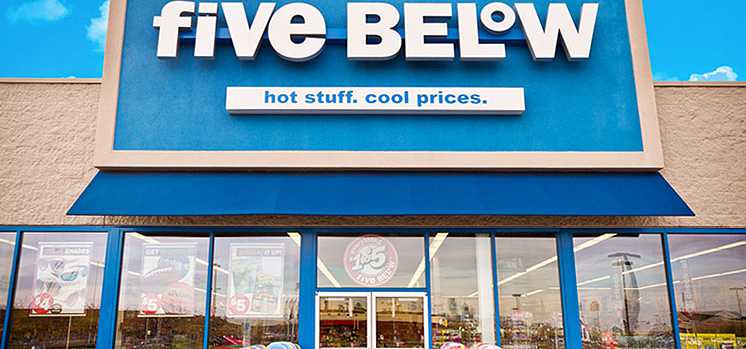 16. Five Below
Like other discount retailers, Five Below (Nasdaq: FIVE) has thrived with a model that is difficult to replicate online as the company only sells products for $5 or less like toys, games, candy, and tech accessories.
The company has grown rapidly since its 2012 IPO, working towards its goal of having 2,000 stores across the country. In the most recent quarter, the company added 61 stores in the most recent quarter to bring its store count to 2,000, up from 900 today.
Revenue rose 21% in the quarter, and the company expects to open 150 stores this year.

17. Ollie's Bargain Outlet
Like Five Below, Ollie's Bargain Outlet (Nasdaq: OLLI) sees lots of room for growth with its discount model as the company calls itself an extreme value retailer, selling drastically reduced brand name merchandise,
Though Ollie's has been facing some challenges lately as comparable sales fell slightly in its most recent quarter, the retailer is still adding new stores aggressively.
The company has added 48 stores over the last year, giving it 345 locations. Over the long run, management believes it can open 950 stores nationwide.

18. Old Navy
Old Navy, which will soon separate from the struggling Gap Inc (NYSE: GPS) franchise, recently announced some surprising store opening plans.
The popular discount apparel chain said it plans to open 800 new stores in North America, once it becomes independent, nearly doubling the company's footprint to 2,000 stores.
Old Navy has outperformed Gap and Banana Republic stores in recent years, and separating from Gap may help it realize its growth potential.
19. Casper
Digitally-native brands have realized the power of having brick-and-mortar locations in this day and age. A number of businesses that were born online like Warby Parker and Bonobos have opened dozens of stores across the country, and mattress-maker Casper has also tapped into the potential of physical retail.
Casper just filed for its IPO. It now operates 60 stores across the country, but plans to expand to as many as 200. The company is still unprofitable, but after raising cash in its IPO, it should start expanding more aggressively.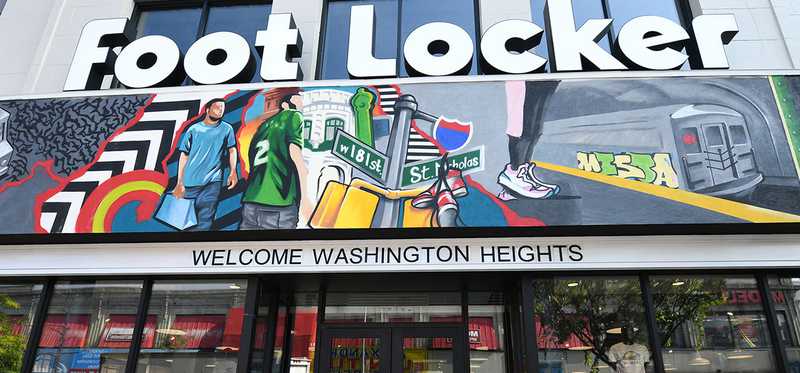 20. Foot Locker
Foot Locker (NYSE: FL) has had mixed results in recent years as the company has faced many of the challenges that have afflicted other mall-based chains and sporting goods retailers.
However, the sneaker specialist has teamed up with Nike (NYSE: NKE) recently to open a number of Power stores. These are Foot Locker locations that are four times the size of a typical Foot Locker, and contain proprietary Nike technology as Nike has made a big push in recent years for its retail partners to embrace experiential retail.
Foot Locker plans to open more than 50 such Power stores over the next three years.

A year of transition
Like the 2010s, this decade is going to bring more upheaval to the retail industry. While plenty of retailers will continue to shutter stores, the more successful and experimental of the bunch will open new locations, finding new ways to meet customer needs. As the winners and losers in the industry pan out, the retail landscape will change, but there's still plenty of room for new stores in 2020.
John Mackey, CEO of Whole Foods Market, an Amazon subsidiary, is a member of The Motley Fool's board of directors. Jeremy Bowman owns shares of Amazon, Nike, and Target. The Motley Fool owns shares of and recommends Amazon, Lululemon Athletica, Nike, Ollies Bargain Outlet Holdings, and Planet Fitness. The Motley Fool recommends Costco Wholesale, Five Below, The TJX Companies, and Ulta Beauty. The Motley Fool has a disclosure policy.