These 20 Retailers Have Thrived Despite the Retail Apocalypse
Author: Jeremy Bowman | December 17, 2019
Adapt and overcome
Headlines about the "retail apocalypse" abound these days in the financial media. While it's true that a number of brick-and-mortar chains are suffering under the threat from e-commerce, especially department stores and mall-based chains, a significant number of retailers are continuing to succeed in spite of changing shopping habits.
These companies have made adjustments to adapt their stores to new demands like in-store pickup of online orders, or they benefit from operating in a niche that has been protected from e-commerce.
Keep reading to see 20 retailers that have thrived despite the retail apocalypse.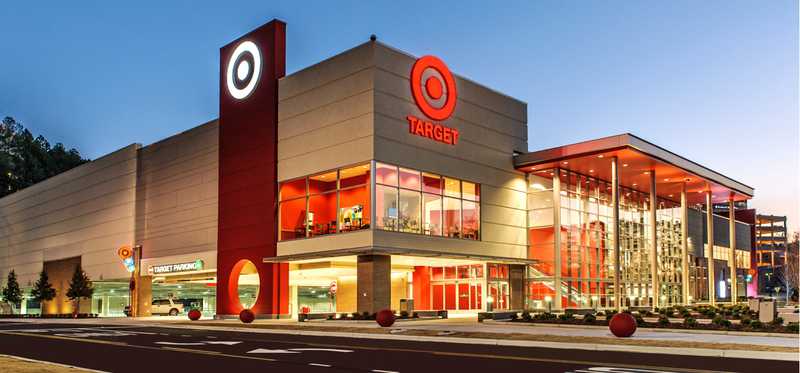 1. Target
Target (NYSE: TGT) has been the best-performing major retailer this year. Sales and profits have surged, and the stock has nearly doubled. The big-box retailer has remodeled stores, and added new private brands to distinguish itself from competitors and give shoppers a reason to visit its stores. As a result, comparable sales in apparel jumped by 10% in the third quarter.
Target has also invested in same-day fulfillment options including delivery through Shipt, in-store pickup, and Drive Up, which allows customers to get online orders placed into their cars as they pull up to their store. The company is also opening small-format stores in underserved areas of college towns and cities.
As a result of those initiatives, management expects comparable sales to increase 3%-4% this year, and for earnings per share to grow about 20%.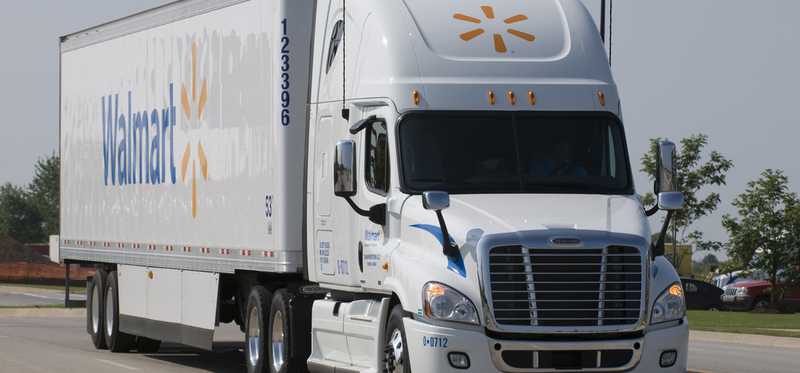 2. Walmart
Walmart (NYSE: WMT), the world's biggest retailer, hasn't been sitting still in recent years either. Despite the growing threat from Amazon, Walmart has found success in its online grocery program, rapidly expanding online pickup locations and online delivery to thousands of stores across the country. As a result, e-commerce sales are growing in the 40%-range and comparable sales are increasing consistently as well, up 3.2% at Walmart U.S. in the most recent quarter.
Investors have recognized that Walmart is expanding its competitive advantages and the core U.S. business is as strong as it's ever been. That's helped send the stock up 28% so far this year.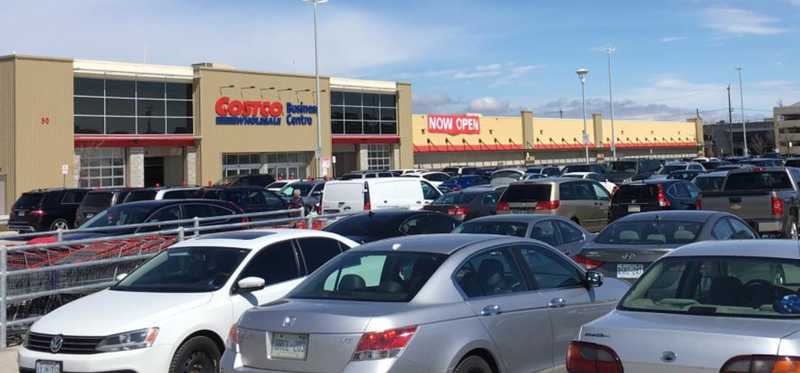 3. Costco
Few large retailers have been as invincible as Costco (Nasdaq: COST) in recent years. The warehouse chain's membership model has helped lock in customers, giving them prices on bulk goods that are unbeatable almost anywhere else. That's led Costco to deliver solid growth on the top and bottom lines as it's both added new stores and beefed up its e-commerce business.
Comparable sales increased 6.1% in the fiscal year ended Sept. 1, and earnings per share rose 17%. Costco continues to be among the leading retailers in customer satisfaction and its renewal rates are around 90%. That brand strength should help drive further growth over the coming years.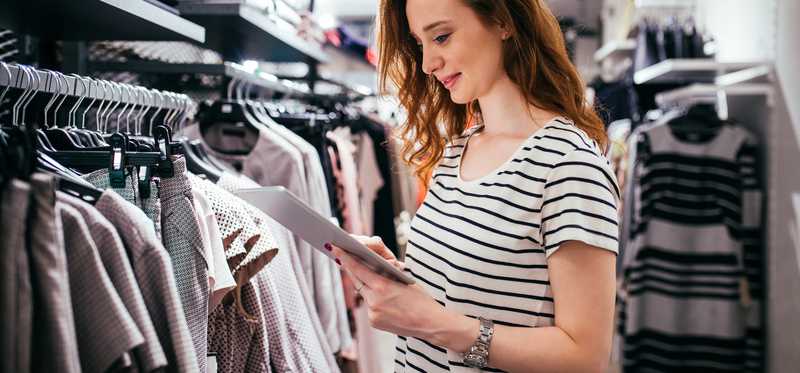 4. TJX Companies
TJX Companies (NYSE: TJX), the parent of TJ Maxx, Marshall's, and Home Goods, has been one of the best-performing retailers in recent years. The company is the nation's largest off-price retailer, meaning it sells name-brand products at a discount -- usually 20%-60% off the sticker price -- by taking advantage of closeout sales, factory errors, and order cancellations.
The result has led to a highly profitable, fast-growing business as the off-price concept, which relies on quick rotation of a changing assortment of merchandise, is difficult to do online.
TJX has more than 3,000 stores nationwide, but continues to add more, and comparable sales are expected to rise 3% this year, showing they continue to become more profitable.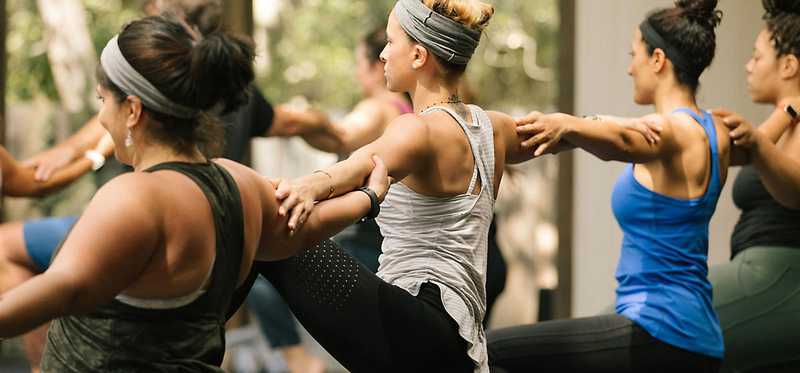 5. lululemon athletica
No publicly-traded retailer of its size is growing as fast as lululemon athletica (Nasdaq: LULU), the maker of high-end workout clothes. The company's reputation for high-quality performance gear and its unique niche in retail has driven its market value to $30 billion, more than almost any other apparel retailer, despite its relatively small size.
The recent results show why. Comparable sales jumped 16% in its most recent quarter, a rate that's almost unheard of in present-day brick-and-mortar retail. The company is also highly profitable with an operating margin of 19% and its operating profit jumped 29% in the quarter.
With the economy remaining strong, Lululemon looks primed for continued growth as shares have nearly doubled this year.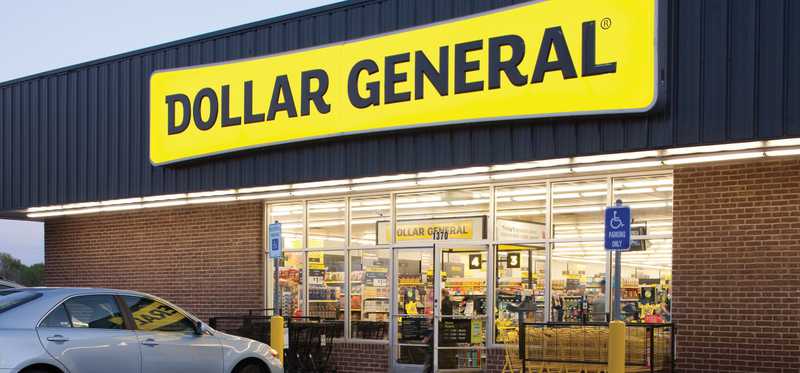 6. Dollar General
Dollar-store chain Dollar General (NYSE: DG) has blanketed the country with stores. Today it has more than 16,000 locations, giving it more than any other retail brand. The company's formula of offering a range of discount products and convenience items like canned food, paper goods, cleaning supplies, and toys has proven to be a winner, and a sector that is protected from e-commerce.
In its most recent quarter, same-store sales rose 4.6%, and earnings per share was up 13%. As a result, the stock has risen 43% year to date.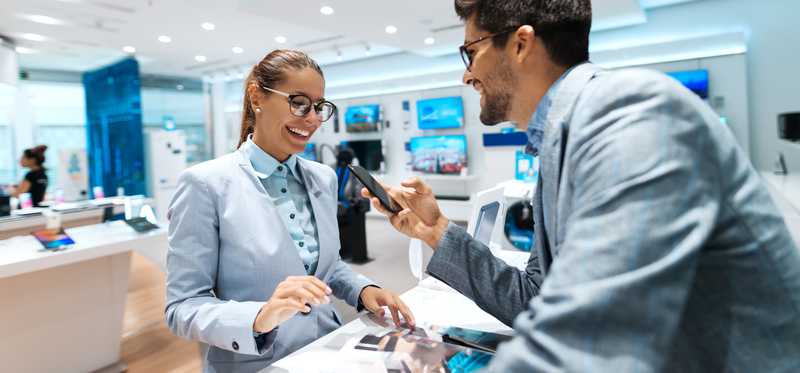 7. Best Buy
One surprising retail winner in recent years has been Best Buy (NYSE: BBY), the big-box electronics chain. Many investors had assumed the retailer was headed towards bankruptcy earlier, following in the shadow of Circuit City, as the company struggled to fend off the "showrooming" effect from Amazon.
However, under CEO Hubert Joly who has since left the company, Best Buy revamped its strategy, improving customer service and establishing shop-in-stores with partners like Apple and Samsung that helped bring customers back into stores.
As a result, the stock has jumped more than 600% from its nadir in 2013 and continues to grow today as comparable sales rose 2% in its most recent quarter and profits are growing as well.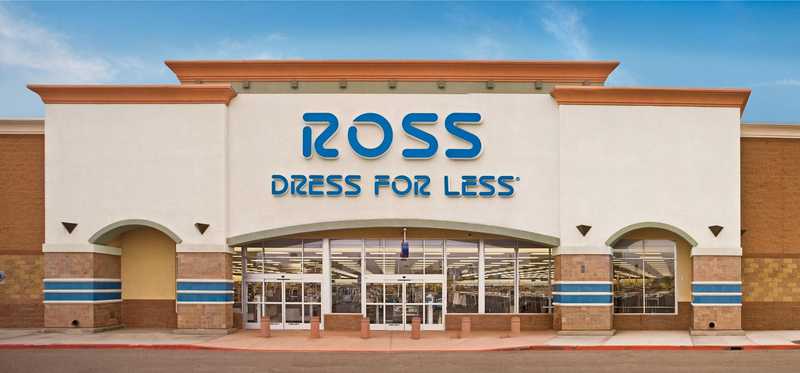 8. Ross Stores
TJX Companies isn't the only off-price retailer that's thriving these days. Ross Stores (Nasdaq: ROST) has also been posting strong growth in recent years thanks to its discount apparel model.
Comparable sales rose 5% in its most recent quarter, lifting earnings per share up 13%.
Ross, which also owns dd's Discounts, continues to add new stores, growing its count by 90 to 1,810 over the last year, and the stock has gained 38% this year.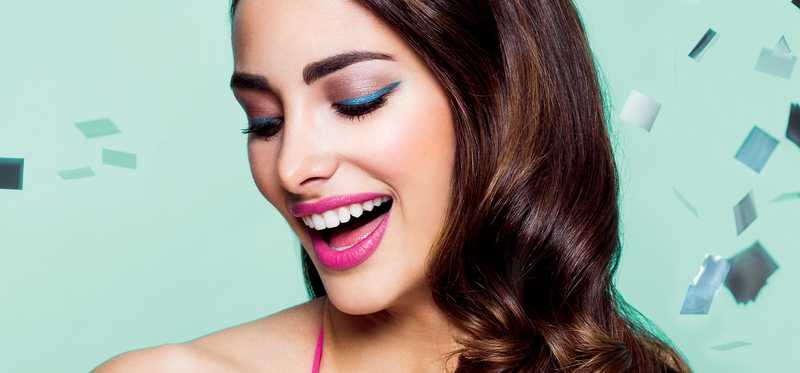 9. Ulta Beauty
Cosmetics has been a growth industry in recent years, thanks to an Instagram-inspired beauty boom that has made a mint off of privately held cosmetics companies like Rihanna-backed Fenty and Kylie Cosmetics, founded by Kylie Jenner.
In the public markets, Ulta Beauty (Nasdaq: ULTA) has been a big winner. The salon and cosmetics chain has expanded rapidly over the decade, adding new stores and growing comparable sales, and has been one of the best retail stocks on the market over the last 10 years, returning more than 1,300%.
The company continues to grow today as comparable sales increased 3.2% in its most recent quarter, and it sees earnings per share rising by about 10%. Ulta also plans to open 80 stores in the next year, giving it 1,254 locations across the country.
ALSO READ: Ulta Beauty Navigates a Tough Selling Environment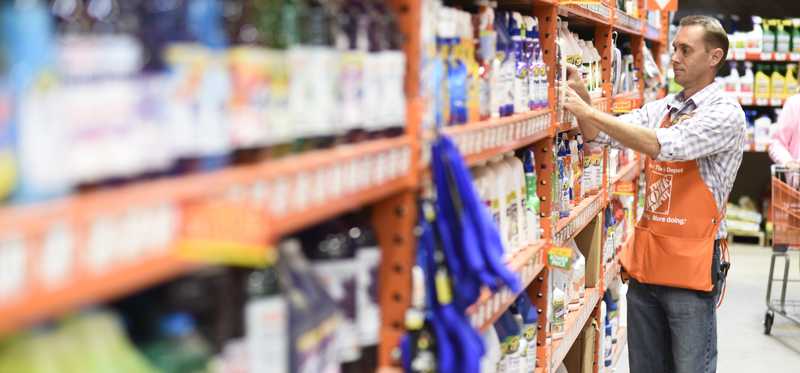 10. Home Depot
Home improvement is one of the biggest sectors in retail, and with inventory that often includes large and heavy items, it's been relatively Amazon-proof.
As a result, Home Depot (NYSE: HD) has put up consistent growth in recent years. The company has essentially stopped opening new stores in order to invest in areas like technology, improving its omnichannel experience, customer service, and returning capital to shareholders.
Revenue and profits have steadily grown over the years and the stock has marched higher. The company expects comparable sales to increase 3.5% this year and sees a similar growth rate next year. Year to date, the stock is up 23% after coming down from its peak a few weeks ago.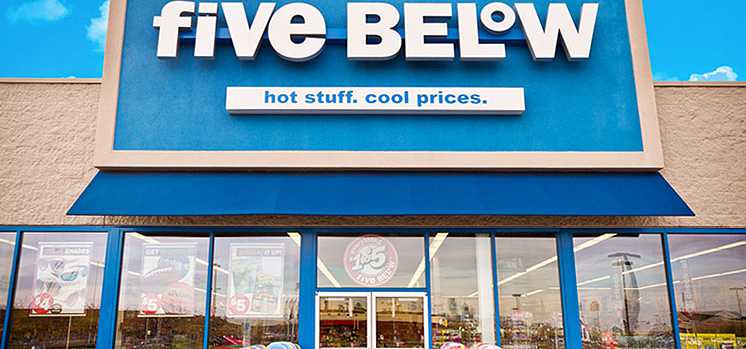 11. Five Below
Five Below (Nasdaq: FIVE) isn't your typical dollar store chain, but this discount retailer has been on fire in recent years. The company's model of selling only products under $5, including games, candy, and toys, appeals to teens, gift givers, and other shoppers looking for a bargain. It's the kind of discovery-based model that can't be done well online and is a good fit with malls across the country.
Revenue increased 21% in its most recent quarter, with the help of comparable sales growth of 2.9% and continued new store openings as the company added nearly 150 stores over the last year to bring the grand total to 894. Management expects earnings per share to grow nearly 20% this year and sees room to grow to 2,500 stores, indicating the company should continue expanding for a number of years ahead.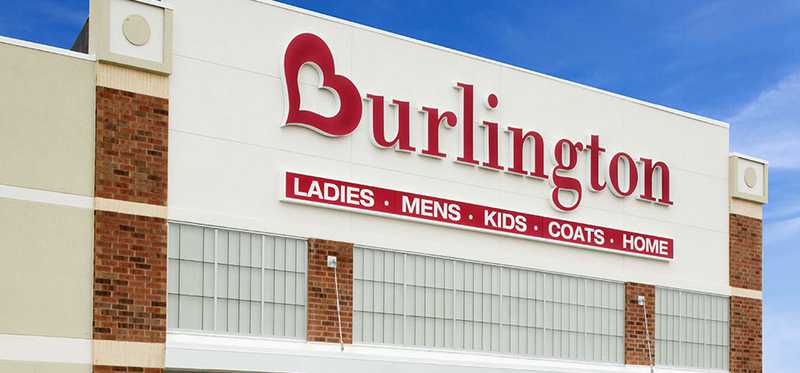 12. Burlington Stores
Another off-price retailer that's thriving today is Burlington Stores (NYSE: BURL), the company formerly known as Burlington Coat Factory. Employing a similar formula to TJX Companies and Ross Stores, the company has put up impressive growth since its 2013 IPO.
The stock has jumped more than 400% in the last five years and continues to put up solid growth. In its most recent quarter, comparable sales rose 2.7% and earnings per share rose 28%.
Burlington also plans to open 51 stores this year, and it now has 726 locations across the country.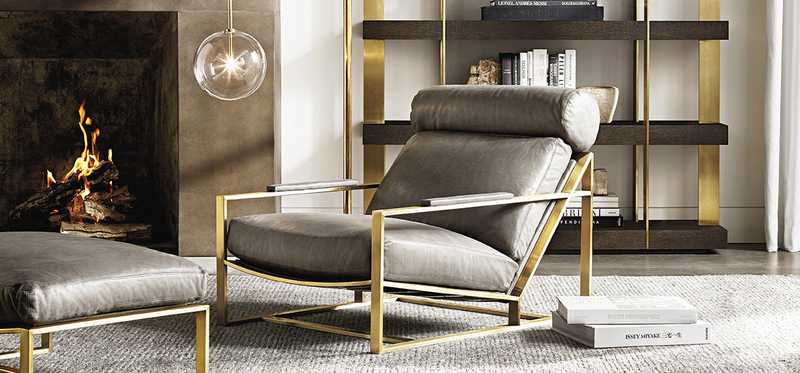 13. RH
A few years ago investors had bailed on RH (NYSE: RH), the company formerly known as Restoration Hardware. The retailer's pivot to a membership model initially caused profits to sink, but since then it has clearly paid off. Shares of the high-end home furnishings company are up nearly 600% over the last three years, bouncing off their earlier lows. In its most recent quarter, adjusted earnings per share jumped 74% as the company cut operating costs and grew revenue.
Over the long term, the retailer now sees room to grow annual revenue to $5 billion, and deliver adjusted profit growth of 15%-20%.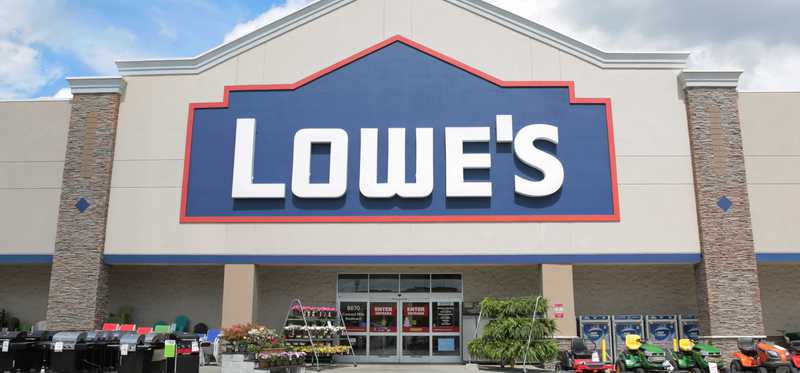 14. Lowe's
Like its rival Home Depot, Lowe's (NYSE: LOW) has been posting strong results lately, thanks to the housing recovery, strong demand for home improvement products, and a decision to focus on professional contractors in addition to DIY-ers.
In its most recent quarter, comparable sales rose 3% in the U.S., and the company forecasts steady earnings growth for the year, with EPS rising 10%.
Though Lowe's is in the process of restructuring its Canadian business and recently closed 20 stores in the U.S., the company operates more than 2,000 stores in North America and should continue to have a leading position in the home improvement sector.
ALSO READ: Lowe's Tells Investors About Its Online Challenges

15. Trader Joe's
The privately held grocery chain has been a standout winner in the supermarket sector. Its unique model of selling private label products at low prices has resonated across the country as the chain has grown to 488 stores.
Trader Joe's sales per square foot are tops in its industry for major supermarket chains at about $2,000 in sales per square foot. Whole Foods, another sector leader, generates about $1,200 in sales per square foot by comparison.

Trader Joe's continues to expand, opening 12 new stores in the last two months.

16. Sephora
Another popular beauty destination, Sephora, the high-end beauty brand, has established itself across the country. The subsidiary of LVMH has more than 2,600 stores around the world with 460 stores across the Americas.
That doesn't include the company's partnership with department store J.C. Penney, which gives it another 574 outposts in the U.S.
In LVMH's most recent earnings report it said Sephora recorded steady growth and gained market share in all key markets. The brand also drove 6% comparable sales growth in LVMH's selective retailing segment.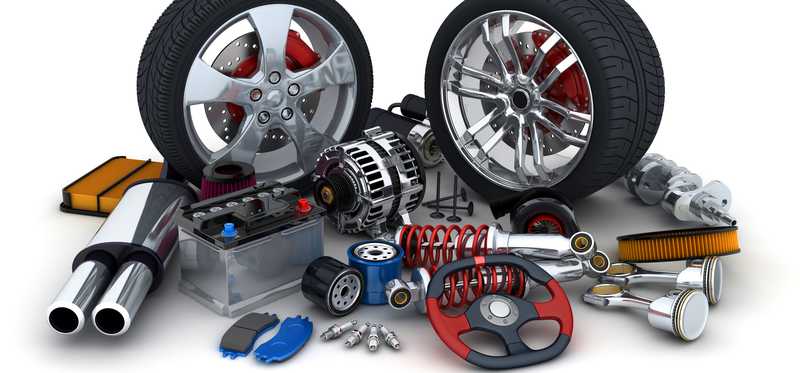 17. AutoZone
Another area of retail that's been a steady source of growth is auto parts. The sector has proven itself to be mostly Amazon-proof as retailers like AutoZone (NYSE: AZO) have relationships with dealerships and can provide customers with expertise they can't get online.
The stock is up 47% year to date as domestic same-store sales rose 3.4% in its most recent quarter, and earnings per share have increased modestly through the first three quarters of the year. AutoZone has nearly 6,000 stores in the U.S., but continues to add new locations with 18 new stores opened in the quarter.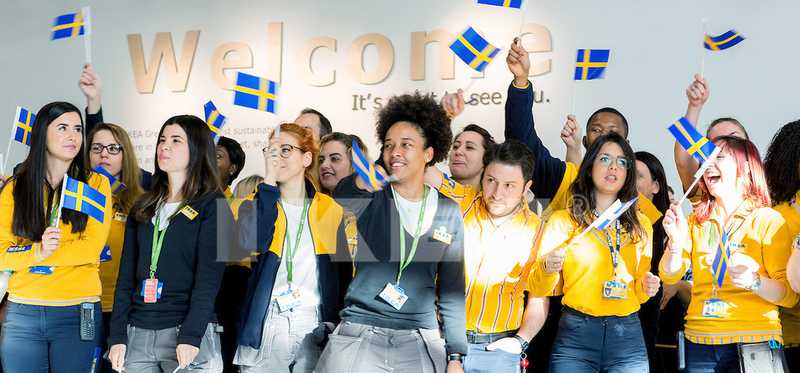 18. IKEA
The privately held Swedish home-furnishings giant has thrived over the last generation with a unique model, selling low-priced "flat-pack" furniture that customers assemble at home.
In the fiscal year ended Aug. 31, IKEA saw revenue increase 6.5% to 41.3 billion euros, and generated 1.5 billion euros in profits. It opened 12 new stores around the world, bringing its total to 433, and continues to invest in e-commerce, which now makes up 7% of its sales.
With the company's unique brand and reputation for low prices, it should be able to grow methodically even as it finishes substantial competition in home furnishings.

19. Tractor Supply
Though Tractor Supply Company (Nasdaq: TSCO) may not be the first name that comes to mind when you think of retail, the rural lifestyle chain serving recreational farmers and ranchers has delivered steady growth in recent years.
Comparable sales in the most recent quarter rose 2.9%, and the company expects earnings per share to increase about 10% this year. Tractor Supply, which also owns the pet chain PetSense, has over 1,800 stores across the country, but continues to open new locations as its niche is not well served by e-commerce. This year, the company plans to open 80 new Tractor Supply stores and 10 PetSense locations.

20. Canada Goose
Canada Goose (NYSE: GOOS), the maker of high-end parkas, makes most of its money through its wholesale business, but its retail segment can't be ignored.
To complement its wholesale business and drive brand visibility, the company has opened a number of flagship locations in cold-weather cities across North America, Europe, and Asia, and its direct-to-consumer business, which includes its retail stores and e-commerce, is its fastest growing segment.
In its most recent quarter, overall revenue increased 27.7% to $294 million CAD and direct-to-consumer revenue grew by nearly 50% to $74.2 million CAD.
Strong growth in the high-margin retail segment is part of the reason why the company has achieved a market cap of $4.4 billion even though its footprint is still relatively small.

Retail isn't dead
As this list of companies shows, the retail industry is undergoing more of a transition than an apocalypse as retailers who have learned how to adapt are still growing and thriving. Though mall-based chains and department stores continue to struggle, among others, there will still be opportunities in the industry for inventive companies that are able to meet consumers' needs.
John Mackey, CEO of Whole Foods Market, an Amazon subsidiary, is a member of The Motley Fool's board of directors. Jeremy Bowman owns shares of Amazon and Target. The Motley Fool owns shares of and recommends Amazon, Apple, Canada Goose Holdings, and Lululemon Athletica. The Motley Fool recommends Costco Wholesale, Five Below, Home Depot, Lowe's, RH, The TJX Companies, Tractor Supply, and Ulta Beauty and recommends the following options: long January 2020 $115 calls on Costco Wholesale, short January 2020 $180 calls on Costco Wholesale, long January 2021 $120 calls on Home Depot, and short February 2020 $205 calls on Home Depot. The Motley Fool has a disclosure policy.