These 21 Companies Pay a $15 Minimum Wage (or More!)
By Selena Maranjian - Apr 19, 2019 at 8:51AM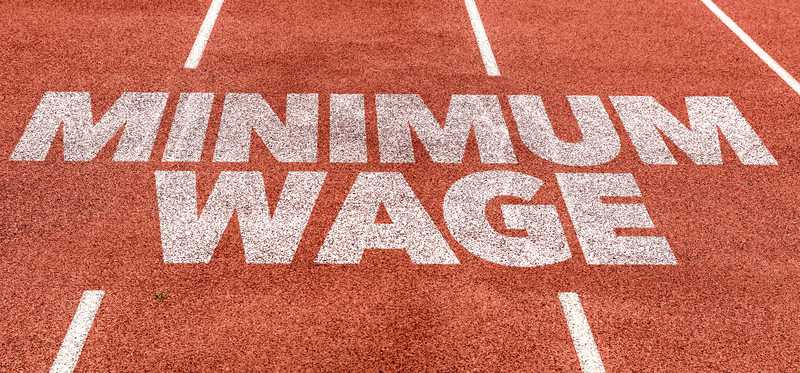 These 21 Companies Pay a $15 Minimum Wage (or More!)
Companies, states, and cities -- paying much more than the federal minimum wage
When the Democrats took control of the House of Representatives in Washington, D.C. early this year, one of the first things they did was to introduce a bill calling for the federal minimum wage to be gradually increased to $15. That minimum wage is far lower at the moment: It's $7.25, where it has been since 2009.
The news isn't all bad, though. Many states and cities have instituted significantly higher minimum wages, and many companies have done the same. Here's a review of 21 companies with a minimum wage of at least $15 -- either in effect now or relatively soon.

1. Amazon
In early October of 2018, Amazon.com (Nasdaq: AMZN) made news with an announcement that it was hiking its minimum pay for all U.S. workers to $15 per hour. But it was also cutting incentive pay and stock grants. The company got grief over that, since many workers would end up with lower compensation under the new plan. It then tweaked its plan, adding more in raises and bonuses in order to make sure that workers wouldn't end up with less pay from the changes. The $15 minimum would affect a whopping 350,000 workers, many of whom had been earning less than $10 per hour.  
ALSO READ: Amazon Will Soon Pay a $15 Minimum Wage. Here's Why You Should, Too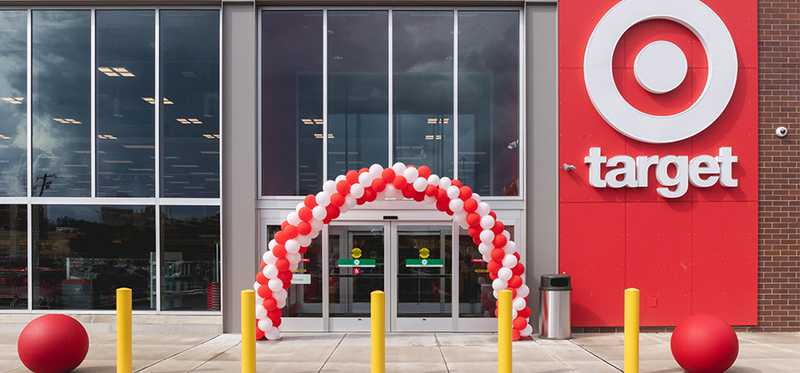 2. Target
Target (NYSE: TGT) has a target: $15 per hour as its minimum wage by 2020. The company just hiked its minimum from $12 to $13, following a $11-to-$12 increase last year. Retailers such as Target often operate with low net profit margins -- and Target's was recently just 3.9%. That's considerably higher than Walmart's (NYSE: WMT) 1.3%, but Walmart has much higher volume. Still, a higher wage can be a competitive edge and may lure workers from Walmart to Target. About a year ago, Walmart raised its starting pay to $11 per hour.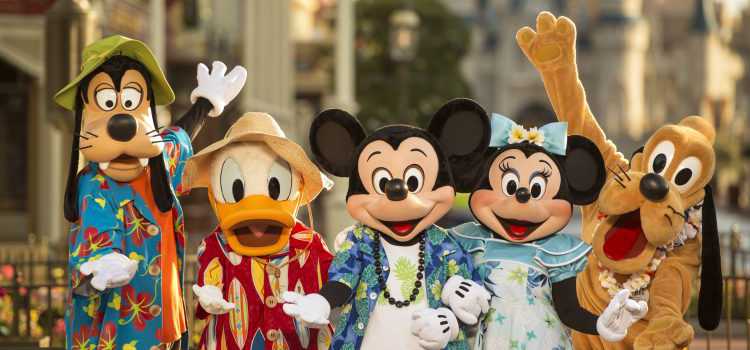 3. Walt Disney
Walt Disney (NYSE: DIS) also has a target of $15 per hour as its minimum wage, and it's aiming to have that in place by 2021. That came about as an agreement with its unionized workers, and some 38,000 service employees will be affected by the increase. As of August 2018, the average pay for most of its service workers was below $11, but per scheduled increases, the minimum is now $12 per hour, rising to $13 per hour in September and to $14 per hour in October of 2020. That should make for a happier kingdom.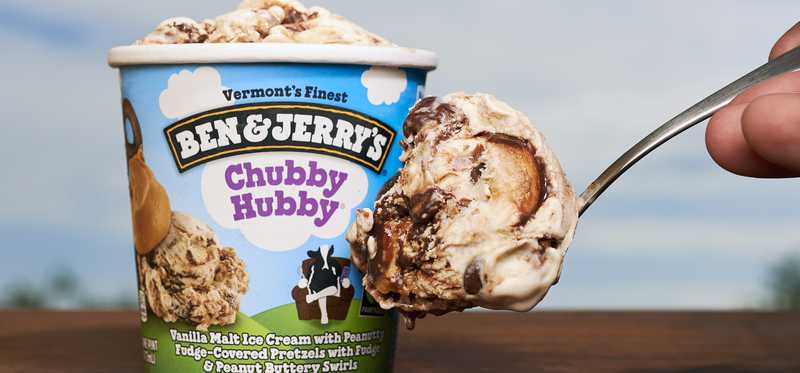 4. Ben & Jerry's
Ben & Jerry's, now part of Unilever (NYSE: UL), has long been known for championing progressive causes and having progressive corporate policies. Its website devotes a whole page to its "Livable Wage," explaining that:
"Ben & Jerry's commitment to economic justice starts with our employees. That's why we're committed to paying all of our Ben & Jerry's Vermont full time workers a livable wage -- enough to allow for a quality of life that includes decent housing, healthcare, transportation, food, recreation, savings, and miscellaneous expenses. Every year, we recalculate the livable wage to make sure it's keeping up with the actual cost of living in Vermont. In recent years, Ben & Jerry's livable wage has been nearly twice the national minimum wage."
The company's most recent livable wage, effective April 1, is $17.78 per hour.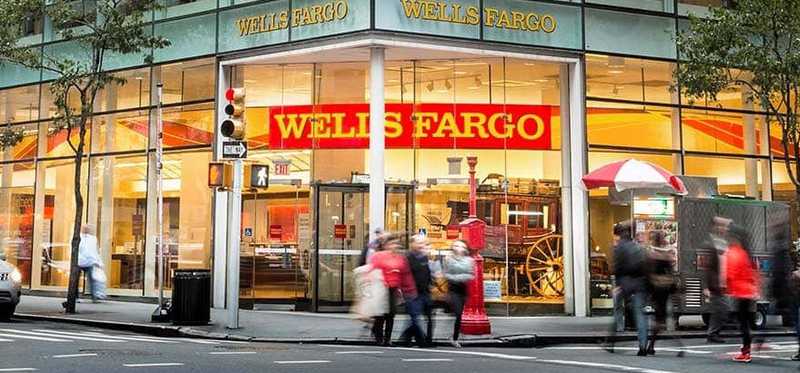 5. Wells Fargo
In late 2017, Wells Fargo (NYSE: WFC), announced plans to boost its minimum wage to $15 per hour, a move that would benefit some 50,000 employees. It also announced that it would be donating $400 million to charity, and it would award restricted stock grants to around 250,000 employees. These announcements, likely to boost the bank's image, followed a rocky scandal-ridden period, where the company was fined $185 million for creating millions of unauthorized customer accounts in order to boost profits.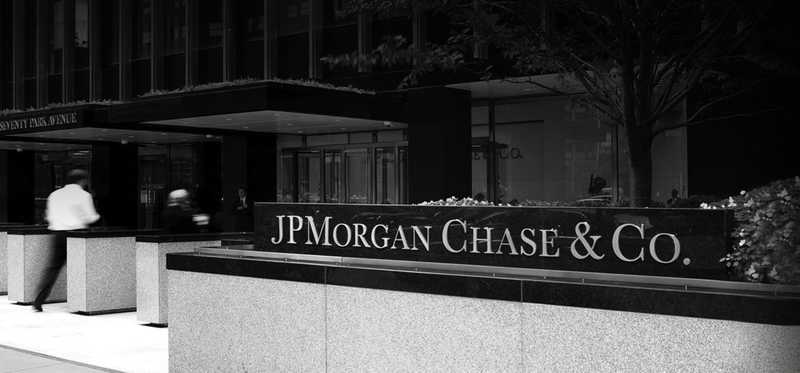 6. JPMorgan Chase
Early in 2018, JPMorgan Chase (NYSE: JPM) announced that it would be giving 22,000 of its workers a raise, paying a minimum wage of $15 to $18 to its workers, depending on location. The highest minimums would be for those in New York City, Boston, and San Francisco, and overall, workers' raises would be rising by an average of about 10%. Later in the year, the bank added Washington, D.C., to its $18-an-hour category.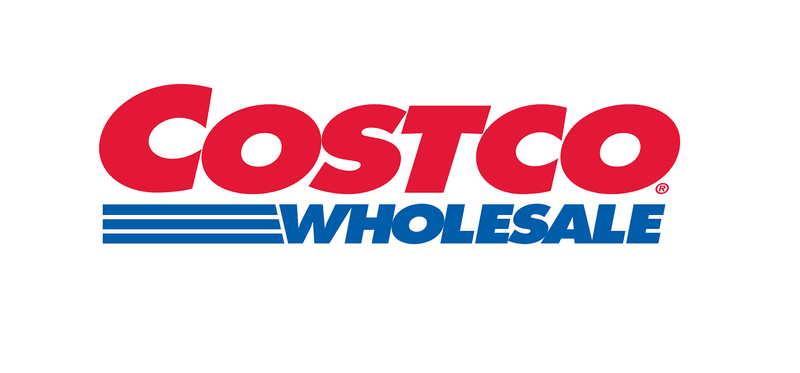 7. Costco
Costco (Nasdaq: COST), long known for treating its employees well and paying them more than rivals, has recently joined the ranks of companies offering a $15 minimum wage. It announced the hike in March, though it's not clear exactly when it goes into effect. Just last June, the company hiked its minimum from $13 to $14. The company operates more than 500 stores in the U.S. and more than 200 elsewhere, employing roughly a quarter of a million people.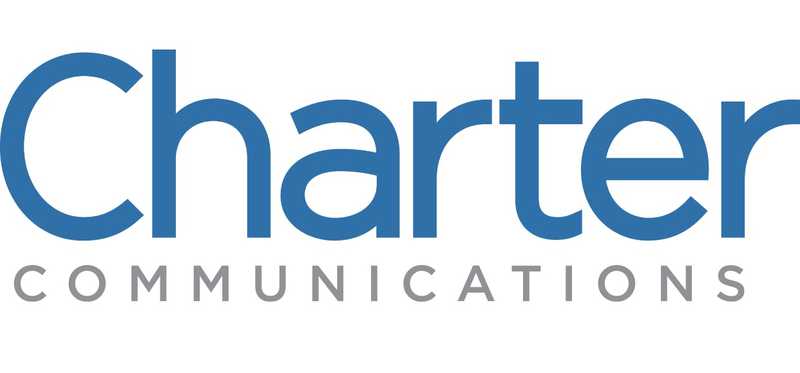 8. Charter Communications
Connecticut-based cable TV company Charter Communications (Nasdaq: CHTR), with close to 100,000 workers, boosted its minimum pay to $15 back in 2017. The rate was fully in effect in 2018, and it affected about 14,000 of the company's workers. Management offers some compelling reasons for the increase: "We chose to make this investment in our workforce specifically because it would directly impact the employees who are closest to our customers. These members of our team are the face of Charter, interacting with thousands of people every day… Raising our minimum wage will enable us to better attract, train, and retain the highly-skilled, diverse workforce we want and need to serve our customers, and meet our goal of hiring over 20,000 employees by 2020…"

9. Google
Alphabet Inc's (Nasdaq: GOOG) (Nasdaq: GOOGL) Google, after being criticized by employees for not taking good enough care of its many contract, temporary, and other non-employee workers, recently announced that it would require such folks to be paid a minimum of $15 per hour, along with getting healthcare coverage, $5,000 in annual tuition reimbursement, and 12 weeks of parental leave.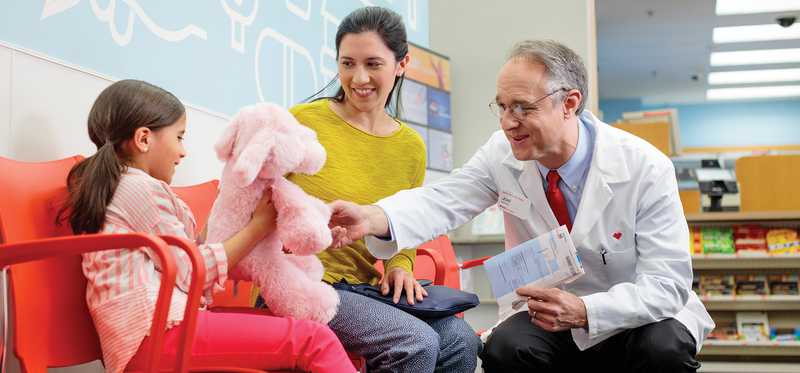 10. Aetna
Way back in 2015, health insurer Aetna hiked its minimum wage to $16, while boosting some other benefits for many workers. The move affected about 5,700 workers, delivering an average increase in pay of 11%, and for some, as much as 33%. In the years after the increase, the company's productivity jumped by 15%.
Aetna has now merged with CVS Health (NYSE: CVS), though, and CVS's minimum wage was recently $11.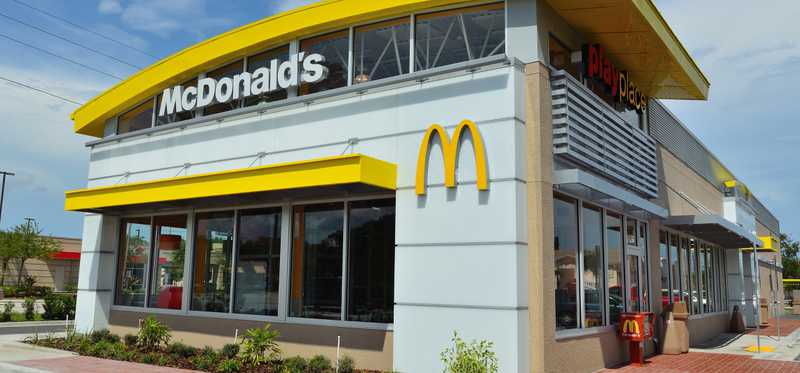 11. McDonald's (in some locations)
With Seattle having a minimum wage of $16.00 per hour as of Jan. 1 for large companies or chains with more than 500 workers globally, many major companies operating there will now be paying their workers a lot more than they used to. McDonald's (NYSE: MCD), for example, is among the companies that will now pay $16.00 per hour or more to their workers in Seattle. Meanwhile, workers in New York City will get relief via the city's recent minimum wage hike for many workers to $15 per hour. Workers in other places with minimums of $15 or more, such as the entire state of New Jersey, will also enjoy higher pay.
Workers at company-owned locations have been averaging starting pay of about $10 per hour recently, while the company has lobbied against minimum page increases across the nation. That practice, however, is ending, with management saying, "Going forward, McDonald's Corporation will not use our resources, including lobbyists or staff, to oppose minimum wage increases at the federal, state, or local levels." It's worth noting that most people who work at McDonald's do so at franchises, which set their own wage levels.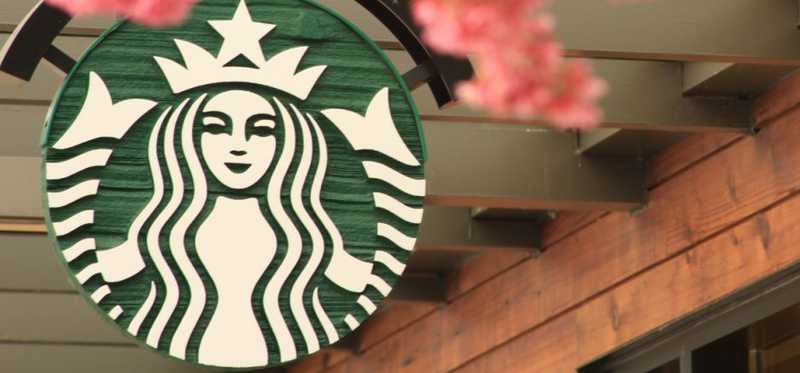 12. Starbucks (in some locations)
Starbucks (Nasdaq: SBUX), like McDonald's, is another big company whose Seattle and New York City workers will get minimum wages of, respectively, $16 and $15. (Starbucks was founded in Seattle.) Workers in other places with minimums of $15 or more, such as the entire state of California, will also enjoy higher pay. 
While most of Starbucks' workforce toils outside Seattle and won't benefit from those higher wages, the company does offer some other solid benefits to its workers. For example, it offers access to subsidized emergency childcare services, and it offers health insurance not just to full-timers, but also to part-time staff. 
ALSO READ: These Companies Gave Bonuses or Raises After Tax Reform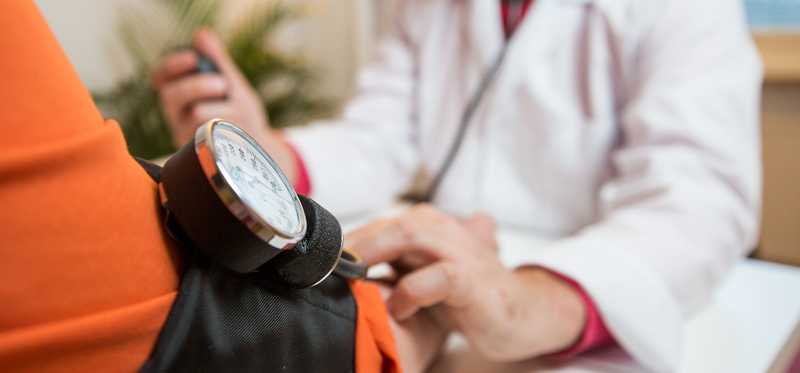 13. Hartford HealthCare
One of the most recent additions to lists of companies paying $15 or more per hour is Hartford, Connecticut's, Hartford HealthCare, employer of about 20,000 people. More than 2,000 of those folks benefit from the company's recent minimum-wage hike. For context, Connecticut's state minimum wage is $10.10.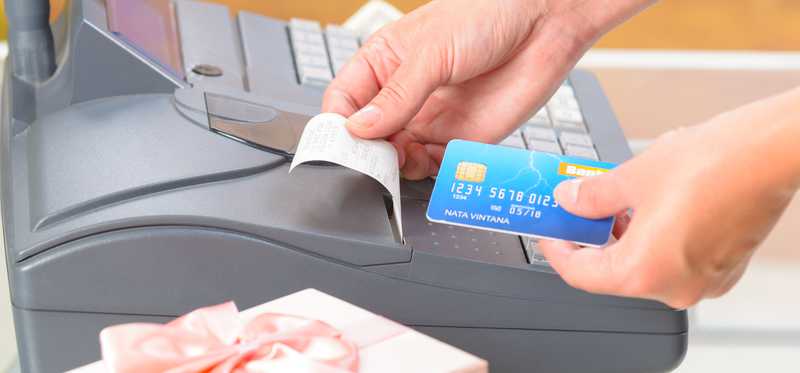 14. Gravity Payments
You may not be familiar with Gravity Payments, but it made the news four years ago in Seattle, where it's based, when its founder slashed his own salary and promised a minimum annual wage of $70,000 for all employees. (He had about 120 at the time). That amounts to more than $30 per hour, if you work 40 hours a week. Contrary to what some expected, it didn't doom the business. Instead, Gravity retained more employees, attracted many more, and even added customers that were attracted by how well the company treated its staff.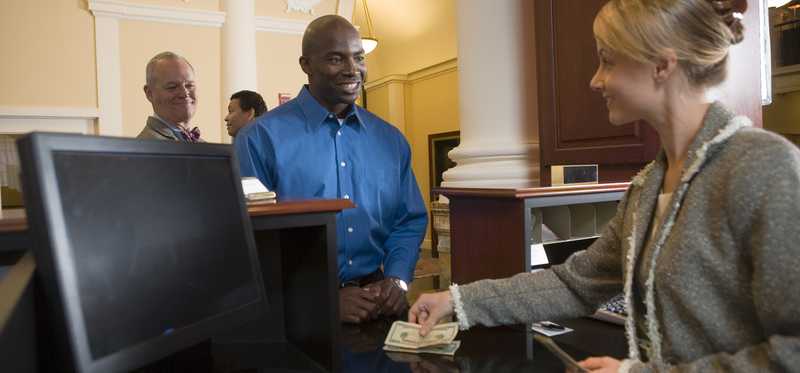 15. Fifth Third Bancorp
Along with some of the biggest banks boosting their minimum wages, some smaller ones have done so as well. For example, Fifth Third Bancorp (Nasdaq: FITB), with a market value recently about a tenth the size of Wells Fargo's, also hiked its minimum wage to $15. It did so in late 2017, and added a $1,000 bonus for 13,500 employees. The even smaller Amalgamated Bank (Nasdaq: AMAL), based in New York, also has a $15-per-hour minimum -- and that was instituted earlier than many other banks, in 2015.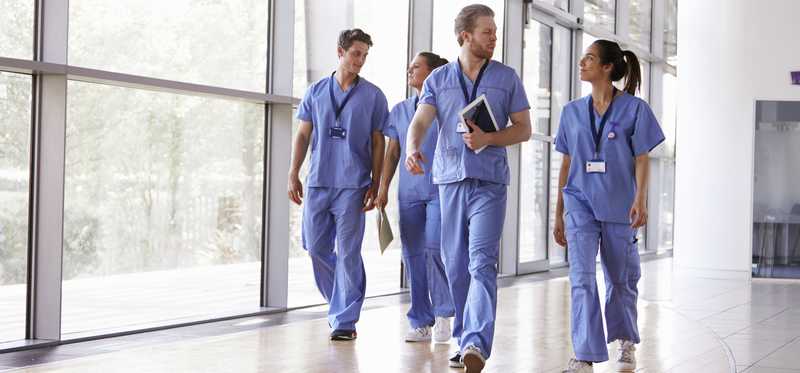 16. Cleveland Clinic
Late last year, management at Cleveland Clinic announced a new minimum hourly wage of $15 for the vast majority of its workforce -- to be in effect by 2020. CEO Tom Mihaljevic explained: "As the largest employer in Northeast Ohio and the second-largest employer in the state of Ohio, Cleveland Clinic has a responsibility to lead the way and help shape the future of healthcare and the healthcare workforce." The change will affect several thousand workers, but not contract workers.
ALSO READ: 21-Plus States That Are Raising Their Minimum Wage in 2019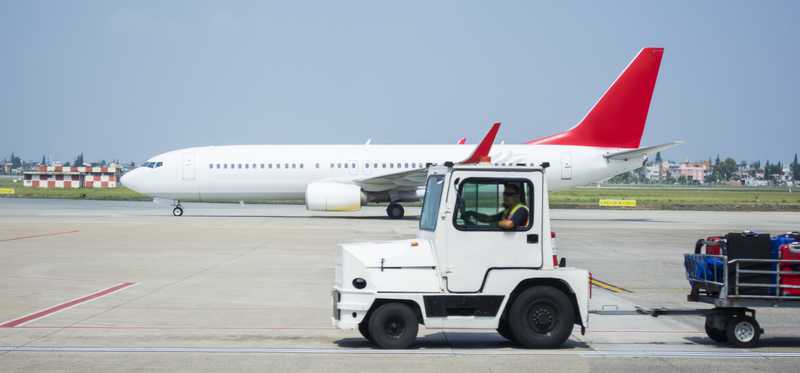 17. Port Authority of New York and New Jersey
As many as 40,000 workers who toil at New York City-area airports were awarded a handsome minimum wage in 2018 -- of $19 per hour -- which will be phased in over several years. While that might sound princely, remember that the New York City area has an extremely high cost of living. Still, this is a major victory for the unionized workers at LaGuardia Airport, Kennedy International Airport, and Newark Liberty International Airport.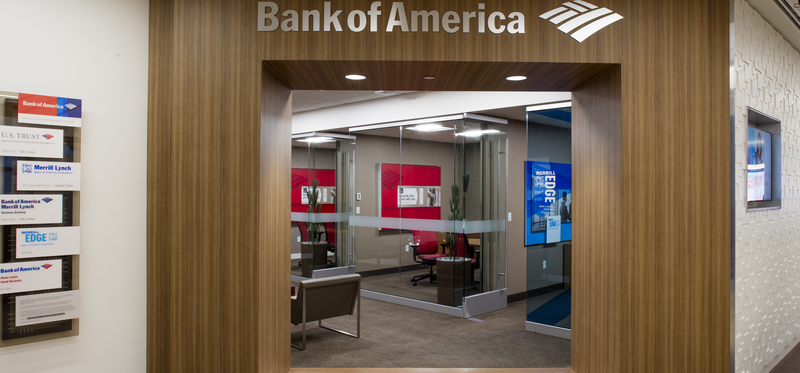 18. Bank of America
Bank of America (NYSE: BAC) made many workers happy in early May when it announced plans to hike its minimum wage to a hefty $20 per hour within two years. It already upped its minimum from $13.50 per hour to $15 back in 2017 and is raising that to $17 effective May 1, with incremental increases thereafter until it hits $20.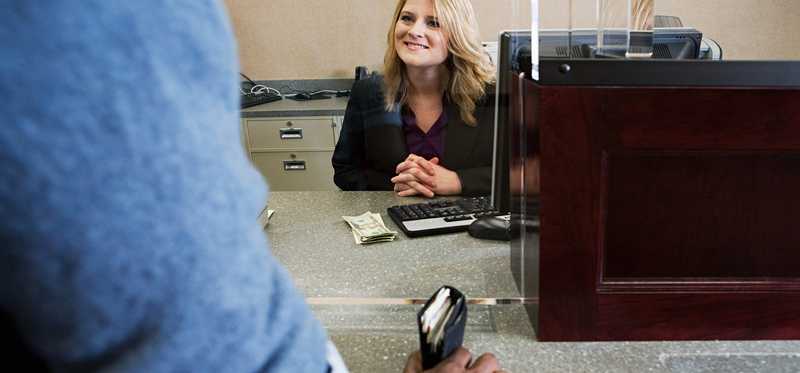 19. Santander Bank
Early last year, Banco Santander (NYSE: SAN) announced that it was raising its minimum wage for workers in the U.S. to $15. The move would affect about 1,500 people. Based in Spain and tracing its roots back to 1857, Santander employs more than 180,000 people worldwide and recently employed about 17,500 folks in the U.S.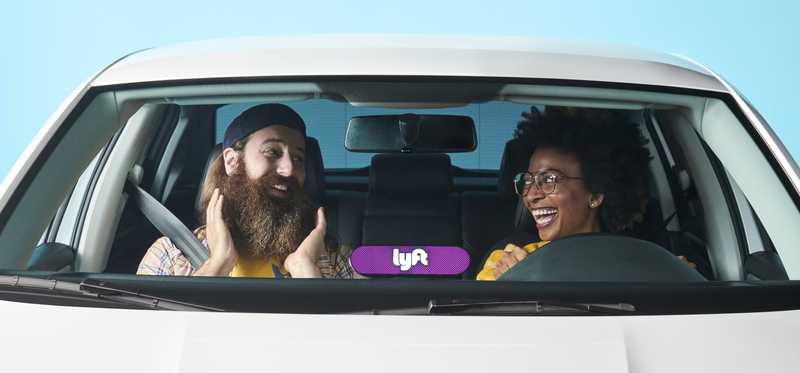 20. Uber and Lyft (in New York City)
As of this year, drivers for Uber and Lyft (Nasdaq: LYFT) will be getting a raise -- if they toil in New York City, which sports a steep cost of living. This is thanks to legislation passed in late 2018 following a hard-won campaign. Drivers will be collecting a minimum of $17.22 per hour after expenses. (In gross terms, it's $26.51 per hour.) The change is estimated to benefit some 70,000 families.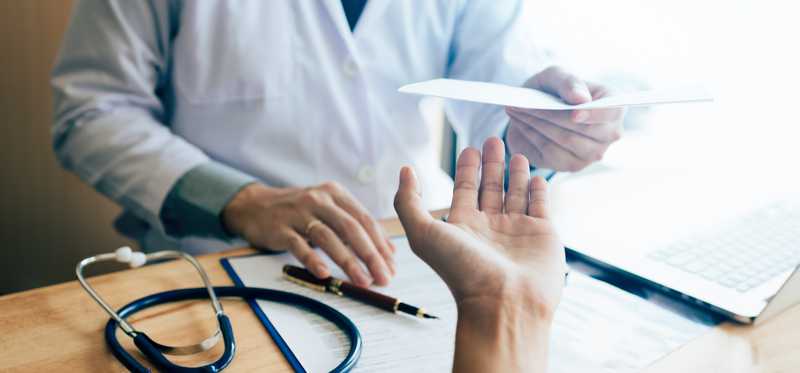 21. Cigna
Health services specialist Cigna (NYSE: CI) announced late last year that it was hiking its minimum pay for workers to $16 per hour. Some other boosts for workers were also rolled out, such as a $30 million increase in company matching funds for retirement accounts and $15 million more in salary increases, mostly for front-line workers. 
John Mackey, CEO of Whole Foods Market, an Amazon subsidiary, is a member of The Motley Fool's board of directors. Suzanne Frey, an executive at Alphabet, is a member of The Motley Fool's board of directors. Selena Maranjian owns shares of Alphabet (A shares), Alphabet (C shares), Amazon, Costco Wholesale, JPMorgan Chase, Starbucks, and Walt Disney. The Motley Fool owns shares of and recommends Alphabet (A shares), Alphabet (C shares), Amazon, Costco Wholesale, Starbucks, and Walt Disney. The Motley Fool recommends CVS Health. The Motley Fool has a disclosure policy.

Premium Investing Services
Invest better with The Motley Fool. Get stock recommendations, portfolio guidance, and more from The Motley Fool's premium services.