10 Companies Set to Dominate the Next Decade
By Chris Neiger - Apr 13, 2018 at 6:34AM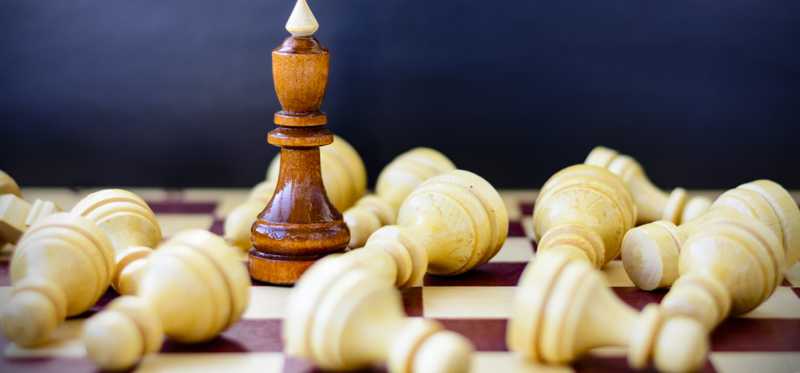 10 Companies Set to Dominate the Next Decade
Ready to come out ahead
The recent demise of Toys 'R Us and the ongoing headlines about Sears' financial woes can make it easy for people to wonder: Who's next? Thankfully, there are companies out there that are absolutely crushing it in their respective markets -- and they show no signs of slowing down.
The companies on this list are either dominating their rivals right now or are positioning themselves so well that you'll look back in a decade and wonder why you didn't see the makings of a juggernaut earlier.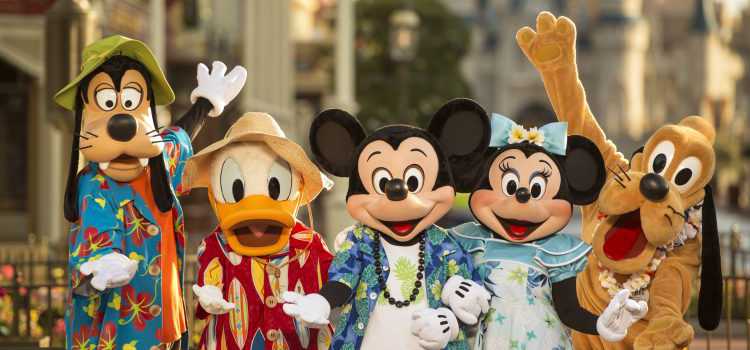 The Walt Disney Company
Walt Disney (NYSE: DIS) is still the same magical company it was when you were a kid, but it's grown into an even bigger powerhouse than it was before. The company's $4 billion purchase of Marvel Studios back in 2009 gave Disney access to the most popular superhero movie franchises. Then, in 2012, Disney made another gigantic move with its $4 billion purchase of Lucasfilm, giving it ownership of all-things Star Wars, including movies, licensing, and merchandise.
On top of all of that, Disney struck a deal to buy 21st Century Fox's film and television studios, its cable entertainment networks and TV business for $52 billion in stock at the end of last year. The deal still need to pass regulatory approval, but if it does Disney will gain all of the aforementioned, as well as the rights to X-Men, Avatar, FX Networks, The Simpsons, and gain a controlling interest in the video streaming service Hulu. And let's not forget the company's dominant position in its theme parks, which will benefit from all of these purchases, and whose revenue already jumped 13% in the most recent quarter. There's no other company that's quite like Disney, and with its recent acquisitions it's making sure it stays that way for a very long time.

ALSO READ: Disney World's Greedy Move Is Brilliant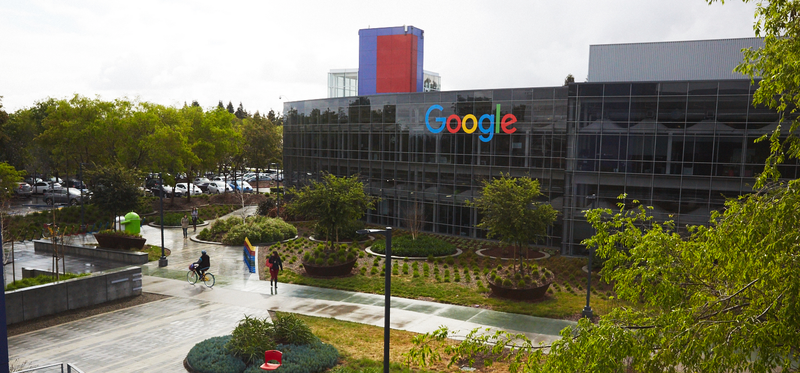 Alphabet
Alphabet (Nasdaq: GOOG) (Nasdaq: GOOGL) is the parent company of more than 20 smaller companies, including the tech giant Google. Try to imagine a world where you went just one day without "Googling" something, logging into Gmail, seeing a Google ad on a webpage, or noticing someone on an Android phone and you'll begin to realize the tremendous influence of this company.
At the core of Alphabet's business is, of course, its commanding presence in online advertising through Google. Advertising accounts for nearly all of Alphabet's sales, which reached a staggering $110.8 billion in 2017. Alphabet's online advertising dominance helps fund the company's ventures into new areas like artificial intelligence, driverless car technology, and cloud computing, all of which should keep Alphabet safely outpacing its tech rivals for years to come.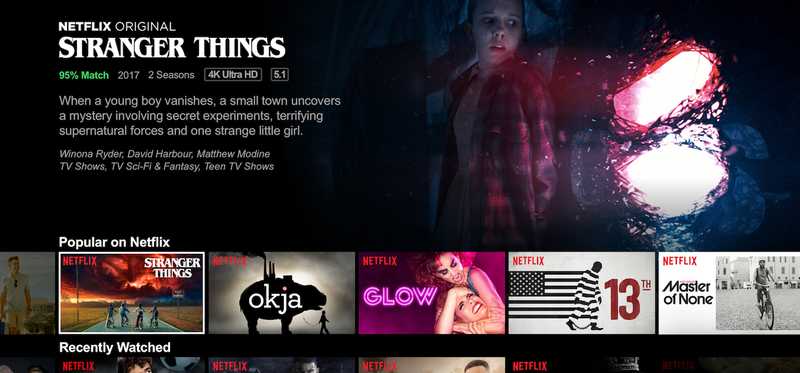 Netflix
Netflix (Nasdaq: NFLX) has built out such a robust and growing list of original and third-party video content that the company's streaming subscription has grown into a must-have service for many viewers. If you don't believe me, then consider the 117.5 million members the company had at the end of 2017, which was a 25% year-over-year jump.
More and more add-on streaming services are hitting the market these days, but that doesn't mean they'll take the place of Netflix any time soon. In fact, about 33% of people who have a television streaming services subscribe to two services -- and Netflix is by far the No. 1 choice. The company is dominating because of its first-mover advantage in the streaming content market and it should continue to hold onto that position as it invests more into its original programming. Netflix has said that it will spend between $7.5 billion and $8 billion this year to create original shows and movies for its streaming service. When you add to all of this the fact that more and more Americans are ditching cable for streaming services it's easy to see that this company is perfectly poised to lead the pack for the next 10 years.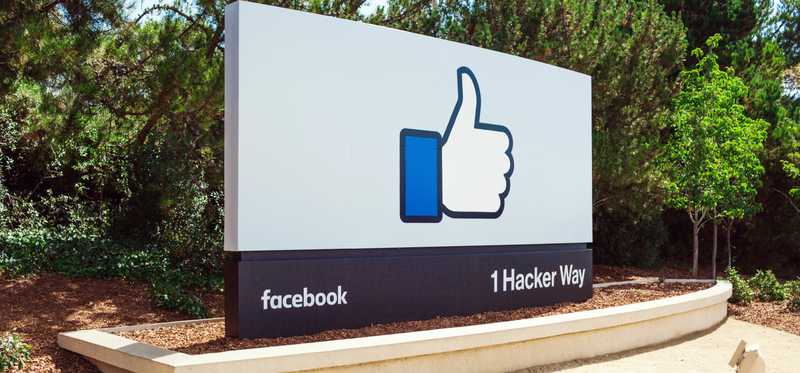 Facebook
Facebook (Nasdaq:FB) is still reeling from revelations that a political research firm, Cambridge Analytica, improperly used and failed to destroy data from tens of millions of Facebook users. The company is facing government investigations as to how it collected and handles Facebook user data and all of this came on the heels of Facebook's platform being used to show politically divisive ads during the 2016 U.S. election, which were paid for by the Russian government.
But despite all of that mess, I don't think there's any reason to believe Facebook won't continue to dominate the social media landscape for the next decade or more. Consider than Facebook has 2 billion users right now. Two. Billion. A user base like that simply doesn't fade away, even with the problems Facebook is currently facing. The Facebook brand itself is taking a hit for sure, but it's also important to remember that the company also owns other popular social media apps, like Instagram and WhatsApp. The company's massive reach, successes in digital advertising, and its ability to snatch up popular social media companies are all creating a bright future for Facebook, even if it is experiencing some cloudy days right now.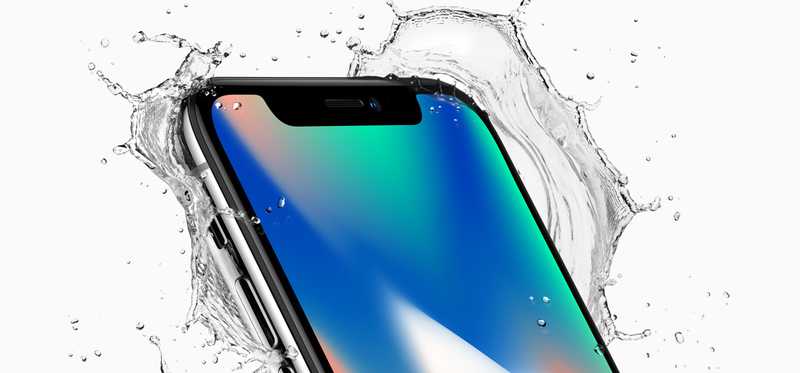 Apple
A lot of naysayers have been predicting Apple's (Nasdaq: AAPL) decline for years… only to be proven wrong time and time again. Sure, the post-Steve Jobs Apple isn't the same, but under CEO Tim Cook Apple has thrived and the company remains one of the of the most dominant tech companies in the world. Apple's bread and butter is still sales of its iPhone, which have slowed a bit recently, but not to worrying levels.
Apple's continued success lies in its ecosystem of both products and services, and on that front the company is firing on all cylinders. For example, the company's services revenue grew 18.5% in the first quarter fiscal 2018, to $8.5 billion. Apple said last year that it wants to double its services business over the next four years and it's already making great progress. Services sales were up 22% in the trailing twelve-months to $31.2 billion. It's also worth mentioning that the company's Apple Watch sales have now made the company the largest wearable device maker on the planet and its cash hoard of $285 billion  means this company has plenty of reserves to continue innovating for years to come. Apple may not seem like the same company it was years ago, but it's long-term viability is as strong as ever.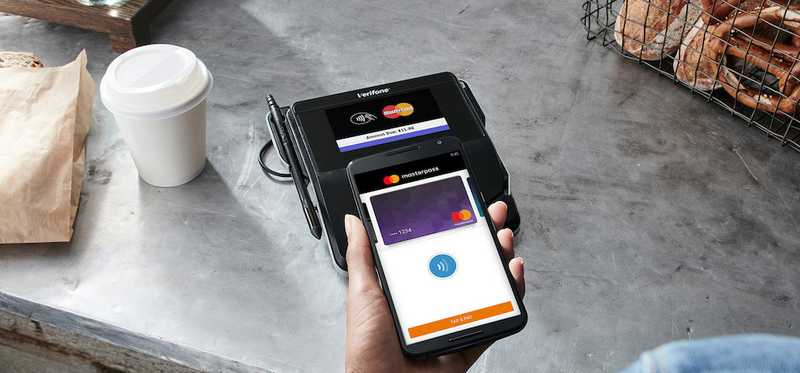 Mastercard
Mastercard (NYSE: MA) and its rival Visa essentially have a duopoly in the payment processing market -- and business is booming. The company charges a fee each time a transaction is made between a cardholder, merchant, or banks, and in the most recent quarter Mastercard's sales were up 20% from the year ago quarter and its gross dollar volume popped 13% to $1.4 trillion. Mastercard has about 2.3 billion cards issued by 22,000 financial institutions and it makes money every time each one is used. You just can't beat that type of global reach.
Technology is changing how financial transactions are made, but Mastercard is evolving right along with them. For example, Apple Pay and PayPal's Venmo app are growing in popularity because of their ease of use in making merchant and peer-to-peer payments. But Mastercard still benefits from these digital payments trends because the cardholders, merchants, and banks are still at to core of the transaction.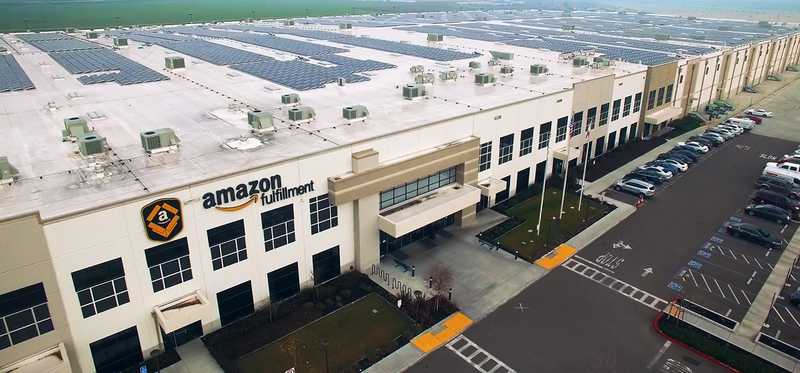 Amazon
Amazon.com's (Nasdaq: AMZN) influence in the marketplace is staggering. What other company can claim that it provides its customers everything from bed sheets to cloud computing services? The company built its empire from its e-commerce platform of course, but it has expanded that dominance by offering its own television streaming service and selling its own consumer tech devices like its Fire tablets and Echo smart speakers. To understand how the company's benefited from building its own ecosystem of devices and services consider that Amazon customers who have an Echo device spend about 70% more on the platform than the average Amazon customer and that Amazon Prime members spend $600 more each year on the site than non-Prime members, according to data from Consumer Intelligence Research Partners.
Any argument that the company is too diversified falls apart pretty quickly when you look at Amazon's results. The company's full-year 2017 sales were up 31% from the previous year, it has about 90 million U.S. Prime members spending gobs of money on its website, and its Amazon Web Services (AWS) public cloud computing company dominates the industry with more than 62% market share. Amazon's ability to enter new markets, while capitalizing on existing ones, means this company can't be stopped for years to come.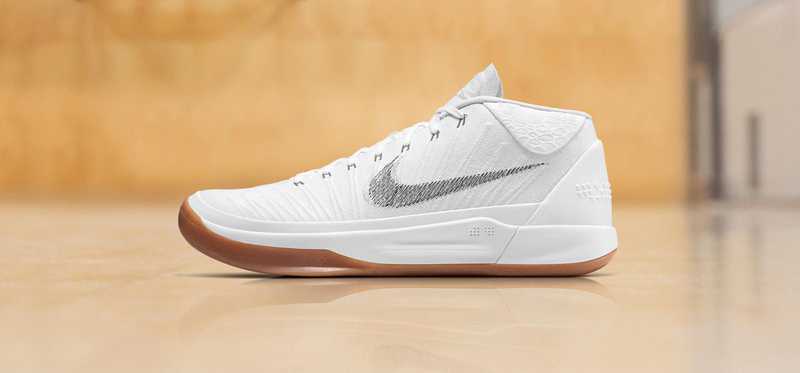 Nike
It's difficult for any company to reach the level of brand recognition that Nike (NYSE: NKE) has. Nike has built its retail empire over the past 50 years through superior marketing and sponsorship deals with the world's most elite athletes. The company's ability to promote its products and improve upon them year after year is what compels the average customer and full-time athlete to come back to Nike's products again and again.
Nike has experienced a bit of a slowdown from its U.S. sales as of late, but it's balanced that out with diversification in other markets across the globe. Nike has committed itself to bringing new innovations into its manufacturing process, which has already helped the company make its products faster, cheaper, and with less environmental impact than before. This, along with the company's unparalleled brand, is what will continue driving this company forward for the next decade.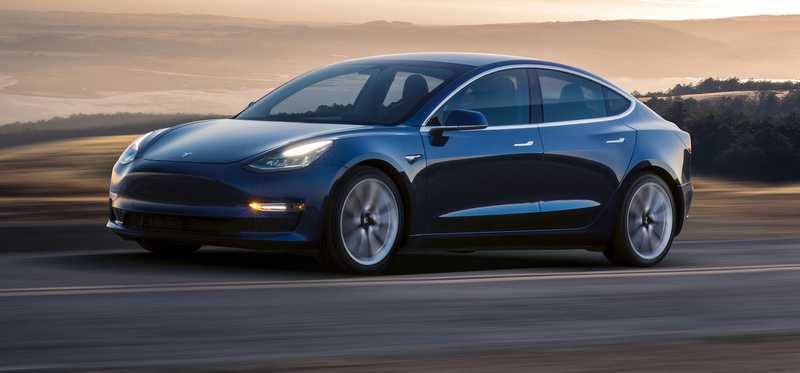 Tesla
Tesla (Nasdaq: TSLA) is one of those companies that people either love or hate. Its customers are often its biggest evangelizers (a great sign), while its competitors often point out the company's missed sales projections and lofty goals set by its CEO, Elon Musk. But when you cut out all of the drama, what you're left with is an American automaker that is pushing the limits of all-electric vehicles and forcing its rivals to do the same.
Just a few years ago, Tesla was beginning to ramp up manufacturing of its Model S sedan, now it's building its Model X SUV, has unveiled a roadmap for its battery-powered semi truck and new roadster, and is building its much-anticipated, mid-priced Model 3. Tesla lags behind the production numbers of bigger rivals -- it built just 34,500 vehicles in the first quarter of 2018 -- but its long-term advantage comes from being one of the only all-electric automakers. Electric vehicles will account for 30% of new vehicle sales by 2040, up from just 1% today. Naysayers might poke fun at Tesla's missed production goals now, but if the company continues to make the fastest, sexiest, electric cars on the market it won't be long before Tesla has the last laugh.

ALSO READ: What to Expect From Tesla in 2018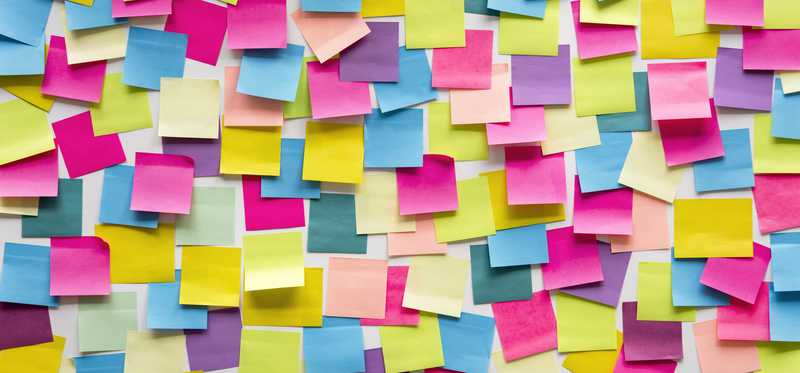 3M
If you're looking for a company that knows a thing or two about longevity, then look no further than 3M (Nasdaq: MMM). The company has been around for more than 100 years and has an enviable track record of raising its dividend for 60 consecutive years. You probably know 3M for its popular Post-It note and Scotch tape consumer products, but the company make a range of products -- 60,000 in all -- including industrial adhesives and films for tech devices.
3M's advantage over its competitors not only comes from its 112,000 patents and its laundry-list of products, but also from the company's commitment to spend about 6% of its revenue on research and development to find new products. That type of long-term planning is what has helped 3M not only grow its sales but also see its share price outpace the S&P 500 over the past five, 10, and even 25 years.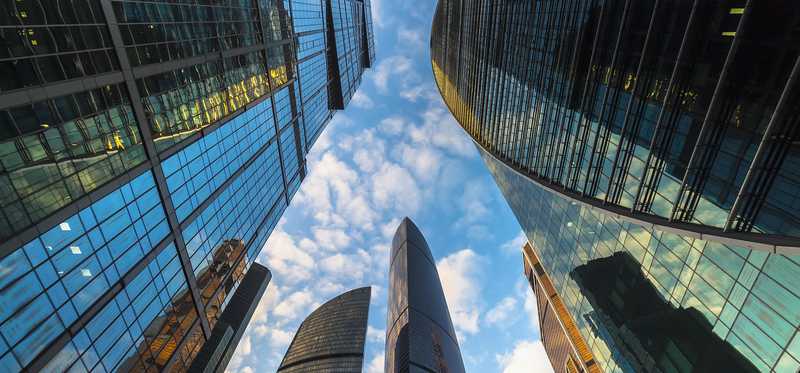 All have great long-term potential
Investors looking for great companies with mounds of long-term potential can take their pick from any of the companies on this list. All of them either have decades of experience dominating their respective markets, or are quickly building up their competitive advantages that will keep them ahead of their rivals for years to come.
Just keep in mind that investing in these companies doesn't mean that they won't have their share of ups and downs (Facebook's current problems are a good example), but all of them are likely be able to weather some big storms and still come out ahead of their competitors.
John Mackey, CEO of Whole Foods Market, an Amazon subsidiary, is a member of The Motley Fool's board of directors. Suzanne Frey, an executive at Alphabet, is a member of The Motley Fool's board of directors. Chris Neiger has no position in any of the stocks mentioned. The Motley Fool owns shares of and recommends Alphabet (A shares), Alphabet (C shares), Amazon, Apple, Facebook, Mastercard, Netflix, Nike, PayPal Holdings, Tesla, Visa, and Walt Disney. The Motley Fool has the following options: long January 2020 $150 calls on Apple and short January 2020 $155 calls on Apple. The Motley Fool recommends 3M. The Motley Fool has a disclosure policy.
Premium Investing Services
Invest better with The Motley Fool. Get stock recommendations, portfolio guidance, and more from The Motley Fool's premium services.