35 Ways to Lower Your Energy Bill This Winter
By Selena Maranjian - Nov 12, 2018 at 7:07AM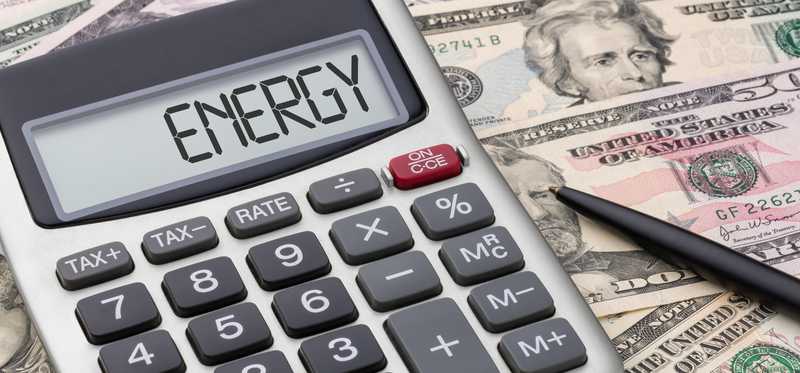 35 Ways to Lower Your Energy Bill This Winter
Conserve your finances this winter season
Just as we tend to bundle up in winter, wearing lots of layers in order to conserve our body's heat, there are lots of things that we can do in order to conserve our winter dollars.
Here are 35 ways that you can lower your energy bill this winter -- and in many cases, throughout the year and in future winters as well. Some are easy and some will take an investment of time and/or money, but each can help you keep more of your hard-earned dollars in your own pocket instead of in your utility companies' pockets.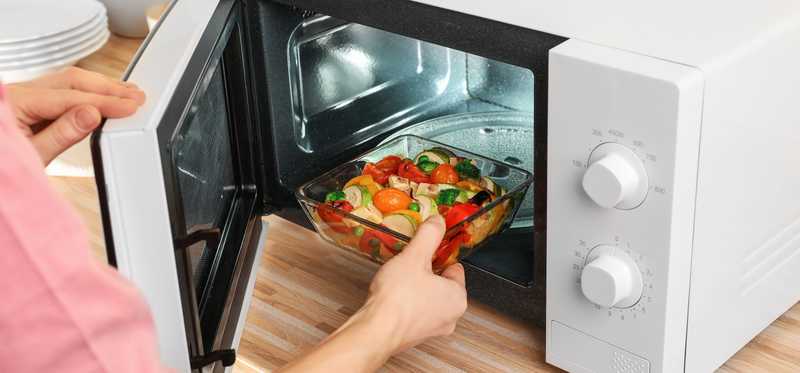 1. Use your microwave
For starters, use your microwave oven more in order to reheat food instead of your regular oven. That regular oven consumes more energy because it has to heat itself up before it can heat anything else up. In many cases, you can use the microwave to cook your food, too. "Using a microwave can use as much as 80% less energy when reheating than a standard oven," according to the U.S. Department of Energy.
Microwaves also often let foods retain more of their nutrients. If you boil your broccoli, for example, many nutrients get dumped down the drain when you discard the boiling water. If you buy and use a fancier combination microwave/convection oven, you can save even more, as the convection feature circulates the air, heating things faster. Convection ovens use about 20% less energy than conventional ones, on average.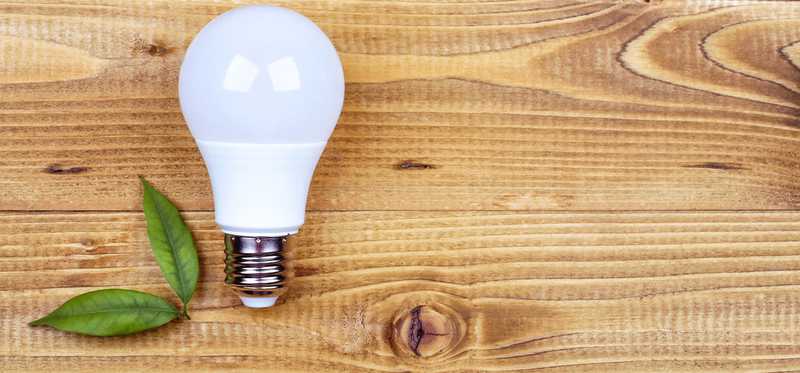 2. Change your light bulbs to LED bulbs or CFLs
Replace your traditional incandescent light bulbs with more energy-efficient compact fluorescent lights (CFLs) or light-emitting diode (LED) lights. Here's why: CFLs are about four times more efficient than incandescent bulbs in terms of wattage, and they generally last about 10 times longer, too, while costing not too much more. The folks at GreenAmerica.org have noted, "According to the Environmental Protection Agency (EPA), if every household in America replaced just one incandescent bulb with a CFL, the energy saved would be enough to light 3 million homes and prevent greenhouse gas emissions from the equivalent of 800,000 cars." LED bulbs generally last twice as long than CFLs, are more efficient in terms of wattage, and run cooler, too -- though they cost more. Still, if you don't have to change your bulbs for a decade, the higher cost can be worth it. The government has estimated that electric lighting is responsible for about 7% of the country's total electricity usage and for about 9% of the average residential electric bill, so don't assume that your home's lights don't affect your energy bill all that much.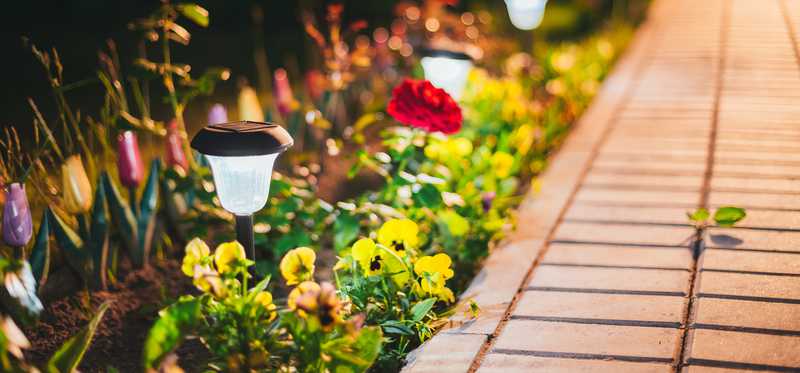 3. Invest in some solar outdoor lights
If you like to have some lights on outside your home at night, consider using solar-powered lights instead of ones that use electricity. They can lower your electric bill and better still, they can be placed in lots of spots that are far from an electrical outlet. (You will need to place them in a sunny location, though, of course.) You can find plenty of solar outdoor lights for $10 or less each -- some of them multicolored and/or in fancy shapes, such as butterflies or stars.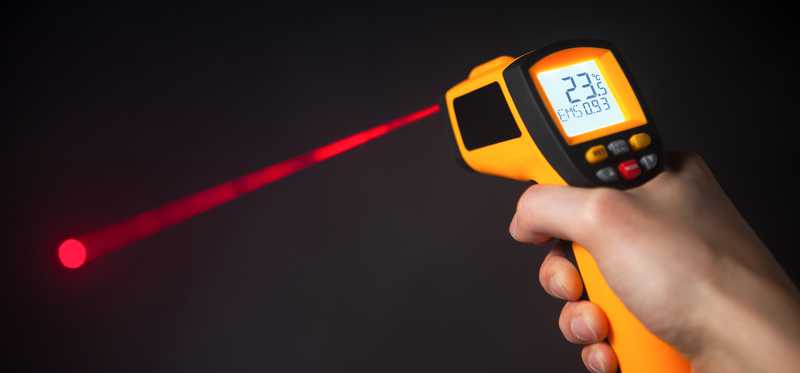 4. Have fun with a spot infrared thermometer
You may never have heard of a spot infrared thermometer, but it can help you save money -- while being fun to use, too. You hold it like a hairdryer and point it at spots all over your home, and it will tell you what their temperature is. So if you aim it at windows, doors, and walls, you'll be able to spot big differences in temperature, revealing where hot or cold air is seeping in or out of your house and adding to your energy bills. Spending $15 to $30 on one of these devices can save you hundreds of dollars or more, if it leads you to better insulate your home -- whether with a little caulk or a major investment in a professional insulation company's services.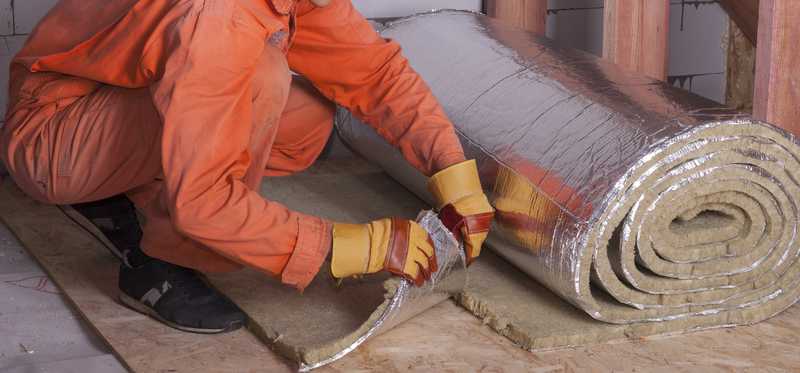 5. Insulate your home
This energy-saving and money-saving tip isn't quick or cheap, but it can save you a lot. Look into having insulation installed in your attic, in your walls, and around windows, among other places. It's estimated that homeowners can shrink their energy bills by between about 5% and 20% by doing so. If you pay, say, about $2000 to run your heaters (and air conditioners) each year, you might be able to lop $100 to $400 off your bills annually. This tip helps in summer, too, as well-insulated homes retain their coolness better.
Insulating your home well may cost several thousand dollars, but there's a good chance that you can take advantage of federal incentive programs to cut down the cost -- and your utility company may even be able to help you, too. A good first step is to contact your local utilities.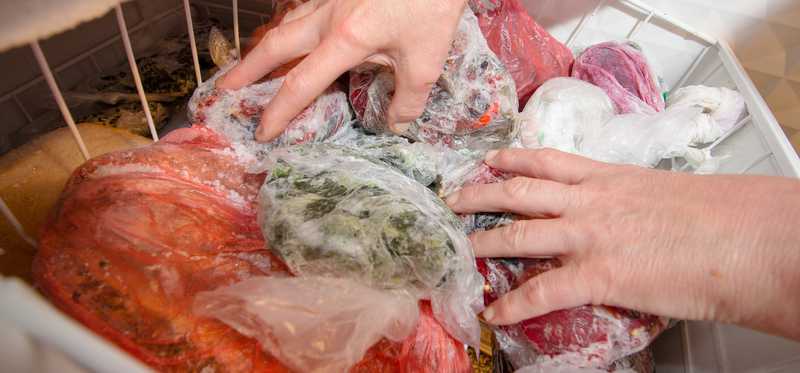 6. Fill your freezer
If you're pleased that your freezer isn't filled to the gills with foods that you've stuffed in there and forgotten about, you might want to rethink that. Yes, a freezer that's always full of food is carrying an inventory of edibles that cost a lot. But an empty freezer has to work much harder to stay cold than a filled one. Once your freezer is loaded and all those items are at their frozen temperature, they will help keep the freezer cold. A mostly empty freezer will fill with warm air every time you open it, and then will have to get cold again. There may be a good compromise between a full and empty freezer that will serve you best.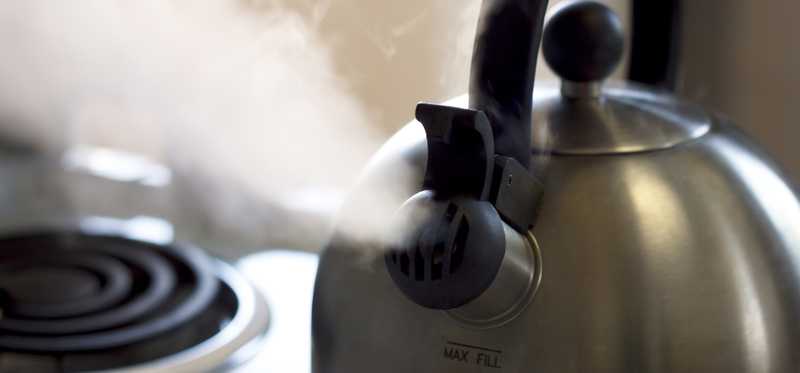 7. Drink more tea
In winter, at home and also when you're out and about, you may feel chilly. At home, that can cause you to crank up a heater. Instead of doing that, try drinking hot tea. Doing so can help you keep your home's temperature set lower, saving money. And tea has plenty of other benefits, too. The folks at WebMD.com have noted: "Studies have found that some teas may help with cancer, heart disease, and diabetes; encourage weight loss; lower cholesterol; and bring about mental alertness. Tea also appears to have antimicrobial qualities."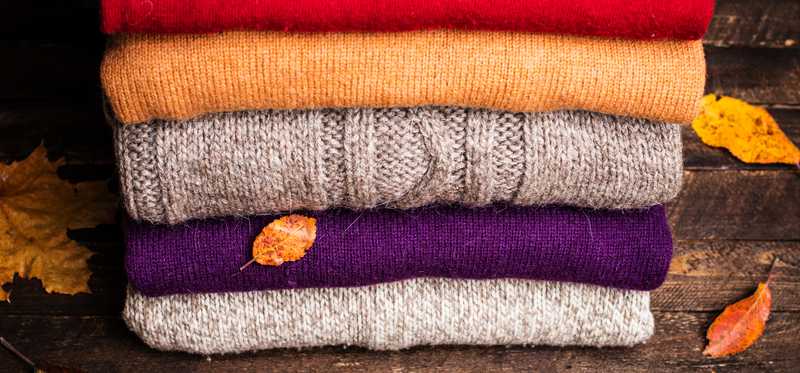 8. Wear more sweaters
While you're drinking hot tea to warm up, are you in a t-shirt or a sweater? Bundling up in layers not only when you go out but also when you're home can help you keep your thermostat set lower, keeping your energy bills under control. Invest in some warm wool sweaters -- or grab the ones that have been hanging out in your closet waiting for you. To feel even toastier, don a turtleneck, some thick socks, and perhaps even a scarf, too.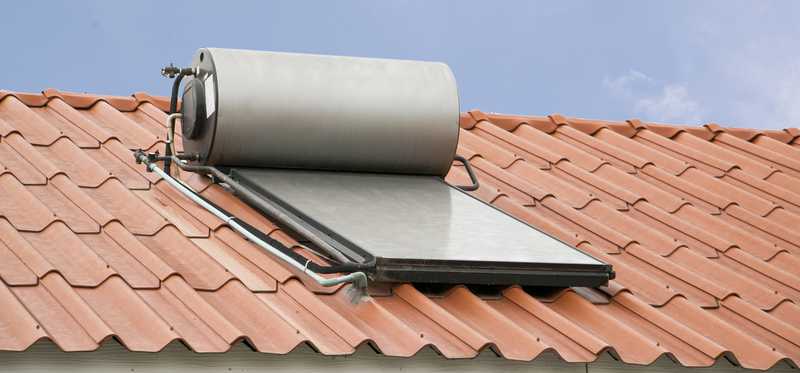 9. Get a solar water heater
No matter whether your water heater is powered by gas or electricity, it will cost you money to run. You can save money and use only renewable energy by opting for a solar-powered water heater. Yes, it will probably cost a meaningful sum to purchase and install, but that expense can be more than made up for over time. One estimate from the folks at the Energy Star program is that a solar water heater will save, on average, between about $100 and $200 per year in energy costs.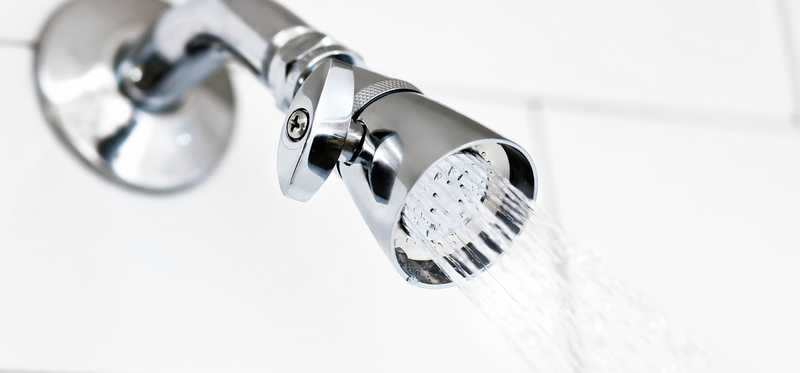 10. Install low-flow showerheads and faucets
Low-flow water fixtures of the past may have left you with unsatisfying trickles of water, but these days many of them deliver satisfying showers and water pressure while conserving water significantly. They're likely to reduce your water use by 25% to 60%, per the U.S. Department of Energy -- and the less water you use, especially hot water, the lower your water bills and heating bills will be. According to some studies, depending on the size of your household and your water usage profiles, you may save $100 to $200 per year with low-flow fixtures. That's more than $1,000 or $2,000 over a decade.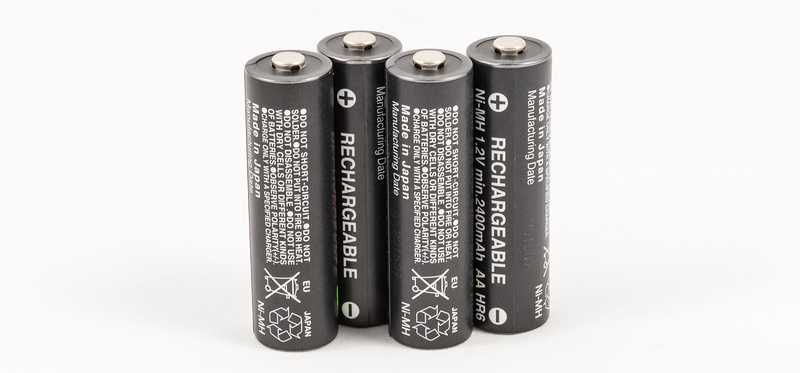 11. Use rechargeable batteries
Think about the batteries you use in your household -- such as for your remote controls, video game controllers, toys, flashlights, cordless phones, digital cameras, and wall clocks. There's a good chance that you go through a lot of batteries and, if so, that you could save some significant dollars by using rechargeable batteries.
Yes, there's a meaningful upfront cost. But after that, you won't have to buy new batteries very often. A battery charger that can refresh eight AA batteries at once might cost you $20 to $25 (with a set of batteries included), and you very likely won't need to buy more for several years. Alternatively, you might pay between about $6 and $8 for an eight-pack of good AA batteries.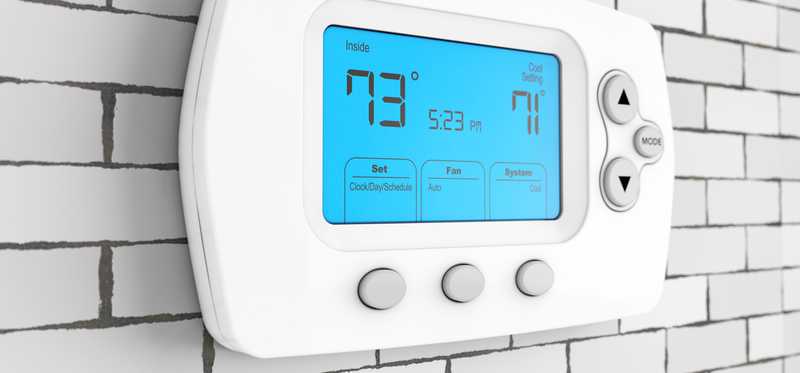 12. Use programmable thermostats
If your home uses old-fashioned thermostats, you can do better -- and can save money -- by switching to programmable thermostats. (It's been estimated that you might save between $100 and $200 or more annually.) With old-fashioned thermostats, it's up to you to turn them up or down. If you set your home to a cozy temperature and then forget to lower it before you leave for vacation, you'll waste a lot of energy and money. Programmable thermostats, on the other hand, let you set different temperatures for different times of the day or week, so that the house can be warmer when you're home and awake and cooler when you're away or asleep. Some are extra clever and can set the temperature lower when they don't sense you around -- and they can even be tied to apps that let you adjust temperatures when you're out of the house.
ALSO READ: Alphabet Discloses Nest Financials for the First Time

13. Make sure appliances are really off
Many people don't realize it, but just turning various appliances and electronic items "off" doesn't always stop them from drawing energy -- that you keep paying for. Thus, if you can really turn off things that you're not using, you can save power -- and money. How much? Well, the Department of Energy has estimated that electronic or electric items plugged in 24 hours per day are responsible for between about 5% and 10% of the typical electric bill, and that it costs the typical household about $100 per year. That's $1,000 over a decade from things that you thought you'd turned off!
A good solution: Buy a few power strips or surge suppressors and plug into them items such as televisions, computers, printers, DVD players, modems, cable boxes, and so on. Then you can easily turn a bunch of items on and off with the power strip's on/off switch.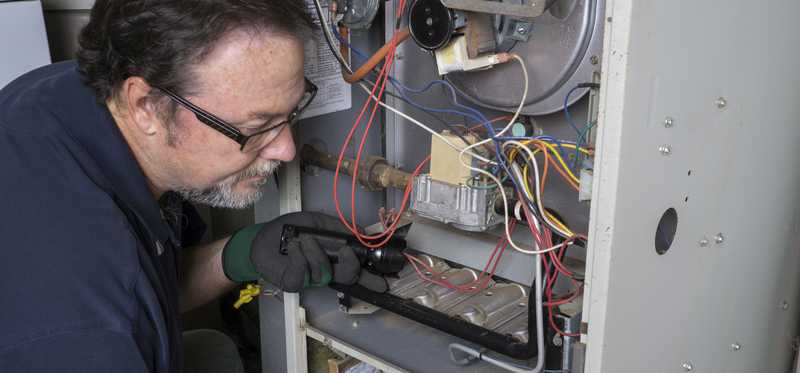 14. Rethink your home's heating system
This tip is a big-ticket item. But it can save you big bucks, too. Take some time to research how efficient and costly your home's current heating system is and how much you might save by switching. In general, natural gas heating costs much less than oil heating, with the Department of Energy estimating that the average person spent more than $700 (annually, presumably) heating a home between 2007 and 2012, and more than $1,700 heating one with oil. Propane and electric baseboard heating systems tend to cost even more. Consider switching to a more efficient and less costly heating system.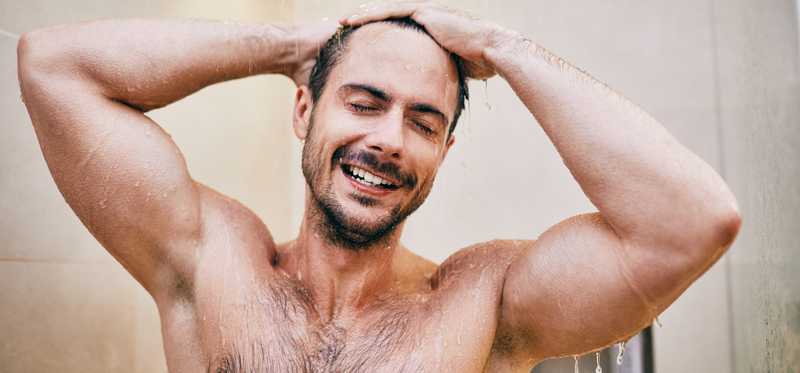 15. Take showers
Do you take a bath every day, or frequently? Consider switching to showers instead -- at least much of the time -- leaving baths as infrequent treats. Yes, a bath can be a delightful, but so can a hot shower. And baths tend to consume much more hot water than showers do -- especially if you take reasonably brief showers. According to the folks at wateralculator.org, "The average bath uses 35 to 50 gallons of water, whereas a 10-minute shower with a low-flow showerhead only uses 25 gallons."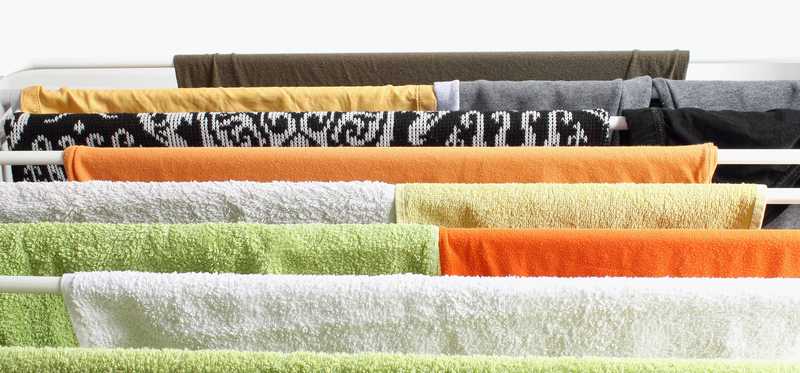 16. Use drying racks
A drying rack may seem to be an outdated and unnecessary item. But it can save you a lot of money while only costing you no more than $20 to $40. The folks at thespruce.com have noted that, "In the U.S., it costs approximately $0.45 to dry a load of laundry in an electric dryer, based on a 5,600-watt dryer, 40-minute run-time, and a 12-cent-per-kilowatt-hour rate." If you do about six loads per week, that's 312 per year, costing about $140. The recent national average kilowatt-hour rate was 13.30 cents, though, with people in many states paying more than $0.15 or $0.20. If your rate is $0.16, then you may be spending $0.60 per load, for a total of nearly $190 per year. Dry those clothes on a drying rack or on a clothesline strung outside and you can save a lot of energy and money over the years.
ALSO READ: 50 Easy Ways to Save More Money Now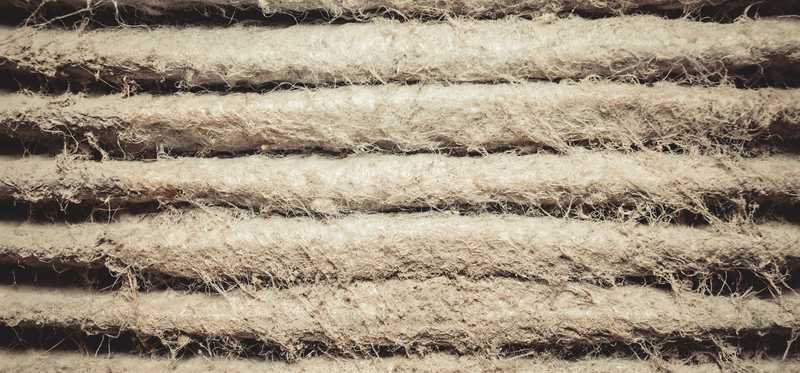 17. Keep your filters clean -- or replace them -- regularly
Most of us probably know that we should keep our filters clean (or replace them) -- and there are many filters in our lives -- air filters in our cars, air conditioning filters, heating system filters, lint filters/screens in our dryers, and so on. Even the little space heater roaring by your feet probably has a filter you should clean regularly. Not cleaning filters can reduce the effectiveness of various devices and can make them have to work harder, too, using more energy and costing you more. The Department of Energy has estimated that a dirty filter can cause a heating or cooling system to consume 15% more energy than it would with a new filter. Another estimate suggests that a dryer might use up to 30% more energy if its lint screen is packed with lint. Most equipment will last longer with filters that are regularly cleaned or replaced.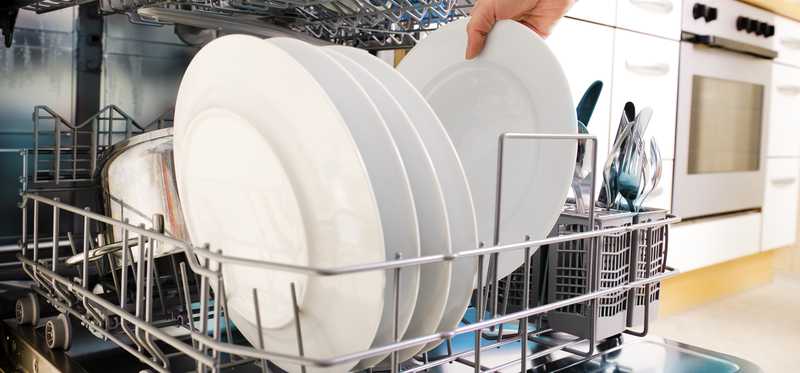 18. Enjoy your dishwasher
If you have a dishwasher and think of it as a luxury just for when you have company and a lot of dishes to wash, think again. Go ahead and use it -- frequently. Dishwashers tend to use much less water to clean dishes than we humans do, and if you're washing with hot water, that means they require less heated water, saving you money. For maximum savings, wait until the dishwasher is full before running it.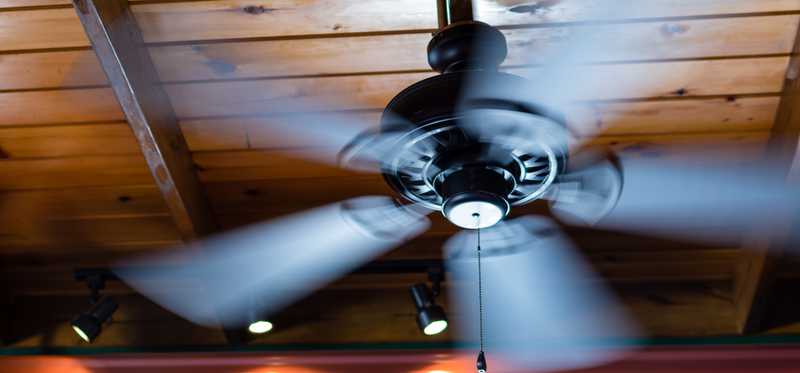 19. Use those ceiling fans
You might think that ceiling fans are just for hot weather, but that's not the case. Yes, in the summer they can cool you off by pulling hot air up and away from you, cooling you off. Most of them can be reversed, though -- either by changing a setting or by turning the blades down. When reversed, they can gently send warm air (which rises and tends to accumulate at the ceiling) down to you to warm you up.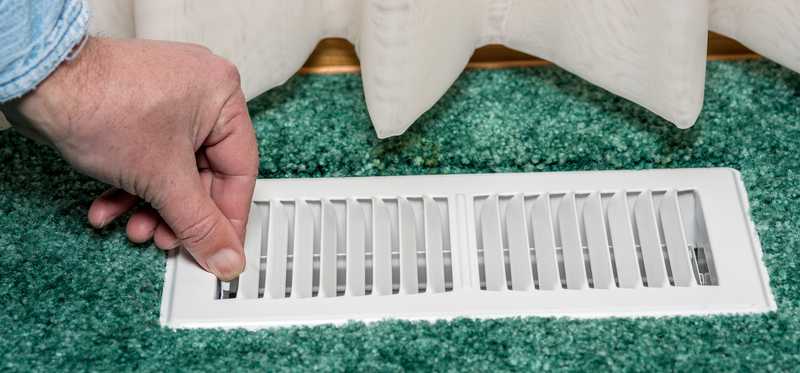 20. Don't block your heaters or vents
Here's a super-simple way to save some heating dollars: Don't block your heaters. For example, if you have baseboard heaters but half of them are blocked by sofas and bookcases, you're spending a lot of money heating those sofas and bookcases. Pull furniture away from heaters so that the heat can get into the room and warm it up. Note, too, that baseboard heaters need to be sitting at least 3/4 of an inch above the floor so that air can enter them from below. If you have a thick rug blocking much of the bottom of a baseboard heater, you're reducing its efficiency.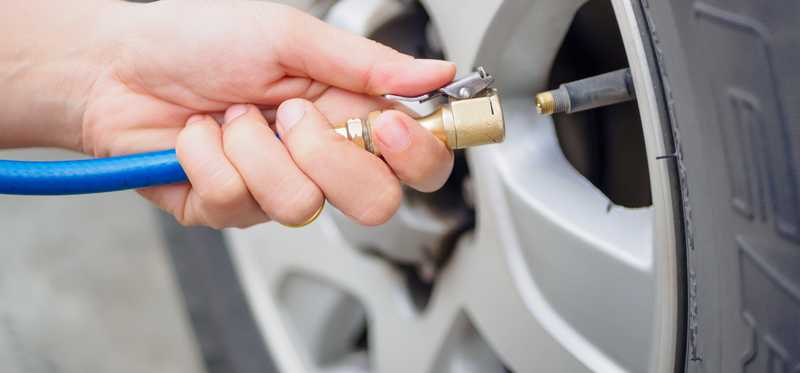 21. Check your tire pressure
Your tire pressure matters more than you probably think it does. Not only is it unsafe to be driving with significantly under- or over-inflated tires, but it can also cost you in fuel-efficiency. The folks at RightPSI.com have noted that by keeping their tires properly inflated, drivers can save up to $65 per year on gas and about $5 per year via making their tires last longer. So go buy a simple plastic tire-pressure gauge for a dollar or two or a fancier digital model for around $10, and check your tires regularly. At a minimum, have your tire pressure checked whenever you get an oil change or any other auto servicing.

22. Turn down the thermostat on your water heater
If, when you take a shower or a bath, you aren't turning the temperature close to as far as it will go for your hot water, you're probably spending more than you need to heating your water. You water heater may be set to a temperature that's higher than it needs to be, so it's always maintaining that high temperature for you, wasting energy. Try lowering the heat setting incrementally over a few days until it's a level where you're able to get water as hot as you like it -- but not much hotter.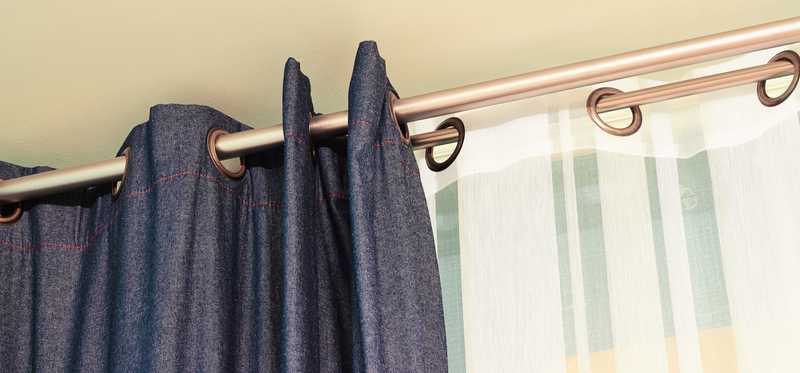 23. Keep certain things closed
You can save a lot of energy -- and dollars -- by keeping things closed. What things? Well, doors. Windows. Curtains. Fireplace dampers. If you leave your damper open, hot air can be escaping through your chimney, causing your heating system to work harder unnecessarily. If you're enjoying some fresh air from a window without realizing that your heating system is running, you're wasting energy. Curtains closed at night can keep more heat in your house, too, while opening them during the day will make your home bright while letting in more warm sunlight.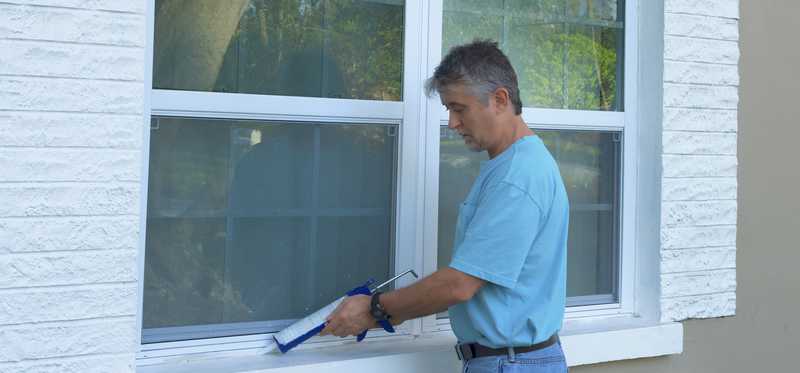 24. Weather-proof your home
Buy (and use!) some weather-stripping materials and caulking, and you may save a lot of money on your heating bills. Check for drafts around door frames and windows and seal up those leaks, as they're letting warm air out of your house or cold air in, causing your heating system to work harder than it should have to. Check for drafts around light switches, too, and know that you can add a little insulation behind the light switch plate. 
ALSO READ: Thinking About Selling Your Home? Make Sure You Do These 22 Things First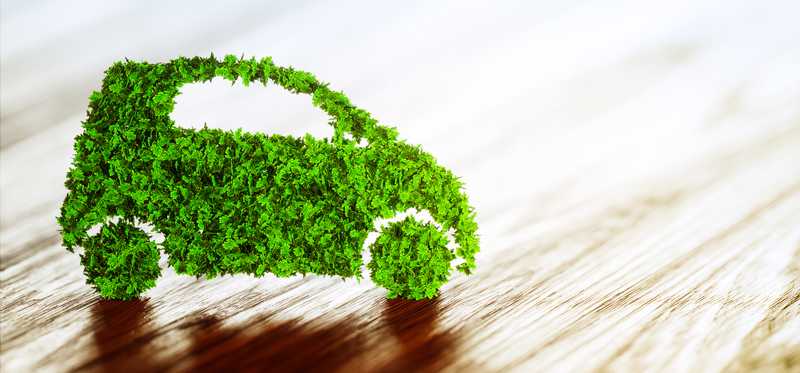 25. Buy a hybrid car
Here's another big-ticket item: Consider replacing a gas-guzzling car with a far more efficient one, such as a hybrid vehicle. These vehicles do often cost more than others you might be considering buying, but if you drive them a lot, their price premium will be offset by fuel savings -- especially at times when the cost of gas is high. Imagine, for example, that you're thinking of buying a $24,000 hybrid car that gets 50 miles per gallon and trading in your conventional car (with a trade-in value of $18,000) that gets 26 miles per gallon. According to a calculator at Edmunds.com, if gas costs $2.80 per gallon and you drive 15,000 miles per year, you will save $65 in gas each month and it will take 93 months (that's 7.75 years) to break even. If gas prices are $3.50 per gallon, though, your monthly savings jump to $81 and the breakeven point becomes only 74 months, or about six years.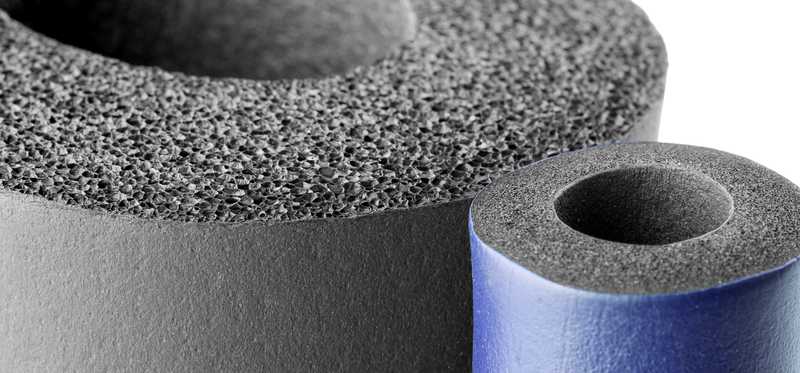 26. Insulate hot things
There's a good chance that you use an insulated container in the car to keep your coffee warm. That same heat-containing principle can be applied to parts of your home, with money-saving results. For example, if there are a lot of exposed hot-water pipes in your basement, you could cover them with inexpensive pipe insulation from your local hardware store. It takes just a few minutes to do and it will keep your hot water hot -- about two to four degrees hotter, per the Department of Energy. That, in turn, may allow you to set your water heater to a lower temperature.
And speaking of water heaters, they can be insulated, too. Newer ones are likely already insulated, inside, but older models may not be. If the outside of your water heater feels warm, that's a sign that it could use insulation. The Department of Energy notes that insulating your water heater "could reduce standby heat losses by 25% to 45% and save you about 7% to 16% in water heating costs -- and should pay for itself in about a year." It adds that pre-cut jackets or blankets are available from around $20.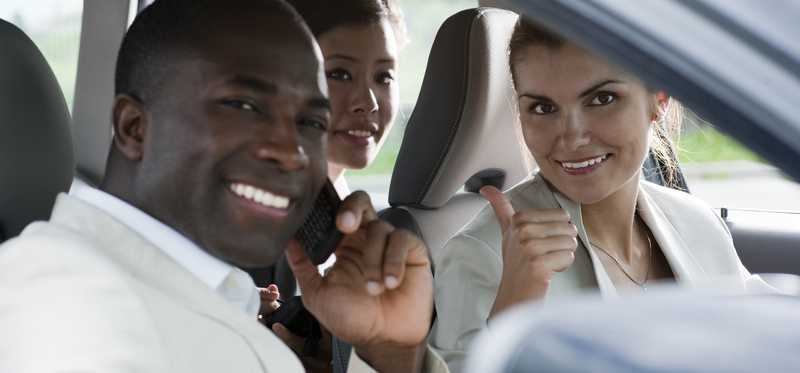 27. Carpool to work
How much do you spend on gas driving to and from work? If you drive 15 miles each way five times a week, that's a solid 150 miles per week. If you're getting 26 miles per gallon and paying $2.80 per gallon, you're looking at a weekly cost of more than $16 -- which is more than $800 per year. Car-pool with a friend or two and you might be able to slash that expense in half. Other savings might be reaped if you opt for public transportation instead or bike to work on some days, weather permitting.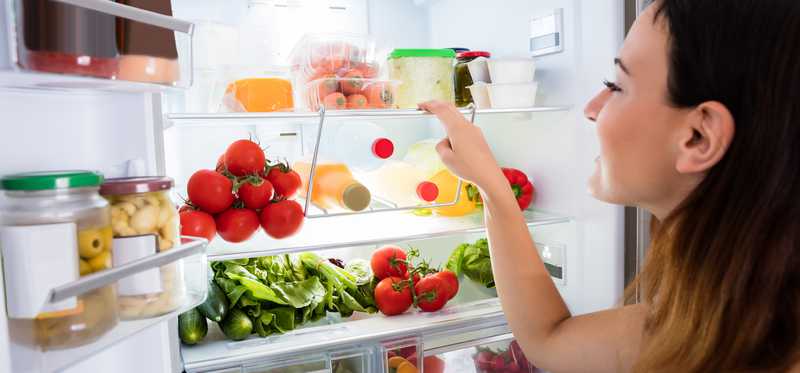 28. Change your refrigerator and freezer settings
Many of us rarely glance at the temperature settings for our refrigerators and freezers unless our ice cream is soft or our lettuce is frozen. It's smart to pay more attention to the settings, though, because if you're keeping your appliances colder than they need to be, you're wasting energy and dollars.
Another tip is to defrost frozen food in the refrigerator instead of on a counter because you'll not only face less risk of bacteria growing, but the frozen item will help keep the fridge cool, reducing its work load. Check your door seals, too, to make sure they're not worn and leaking air. One way to do so is to close the door on a dollar bill while holding onto it. Then remove it and see if there's any resistance. If it slips out from the door with no resistance at all, your door's gasket might not be doing its job any more. Do the dollar test all over the door, checking the seal at every point. 
ALSO READ: 3 Potential Winners and 1 Big Loser From Sears' Bankruptcy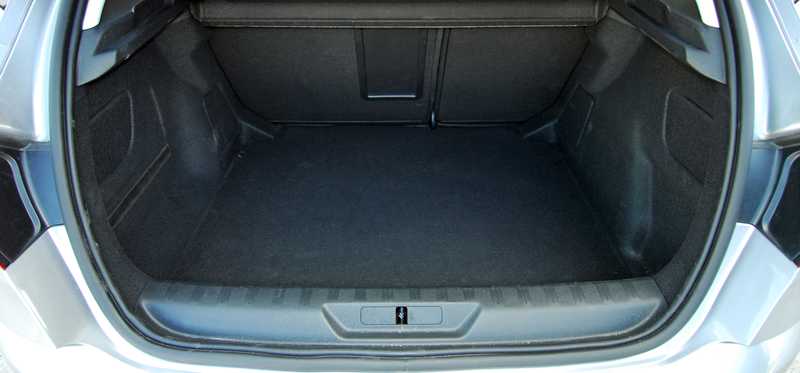 29. Lighten your car's load
Think about what's in your car's trunk -- or in the back seat. It's smart to carry some rock salt and perhaps a shovel during the winter months, in case you get stuck on ice, but if you're carrying all kinds of heavy things for no good reason, know that they're making your car work harder. That uses more gas and costs you more -- as much as $0.03 per gallon more, for every 100 pounds of stuff. So move that collection of sledgehammers and anvils and sewing machines out of your trunk! One heavy item that really should not be in your trunk is a container of gasoline, for whenever you run out of gas. That's dangerous.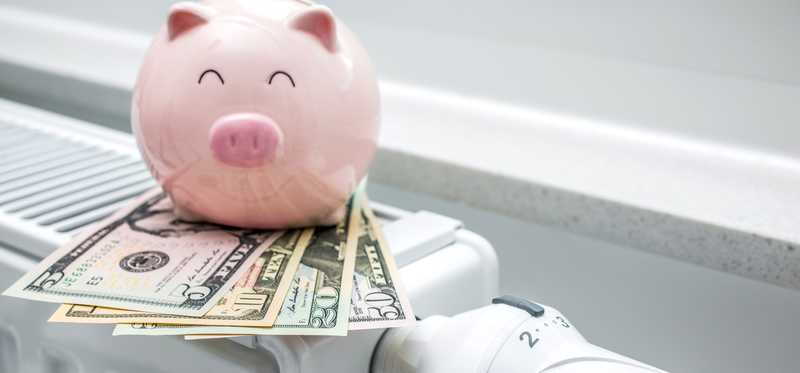 30. Buy Energy Star appliances
When you are in the market for a new appliance, such as a refrigerator, freezer, dishwasher, air conditioner, washing machine, dryer, dehumidifier, television, oven, and more, aim to buy an "Energy Star"-certified one, as that designation means that it's environmentally friendly and efficient -- and should save you money on your energy bill. There are even Energy Star-certified windows. According to the folks at EnergyStar.gov, "More than 2,200 product models from more than 140 manufacturers were recognized as 'ENERGY STAR Most Efficient' in 2017. By choosing ENERGY STAR, a typical household can save about $575 on their energy bills and still enjoy the quality and performance they expect."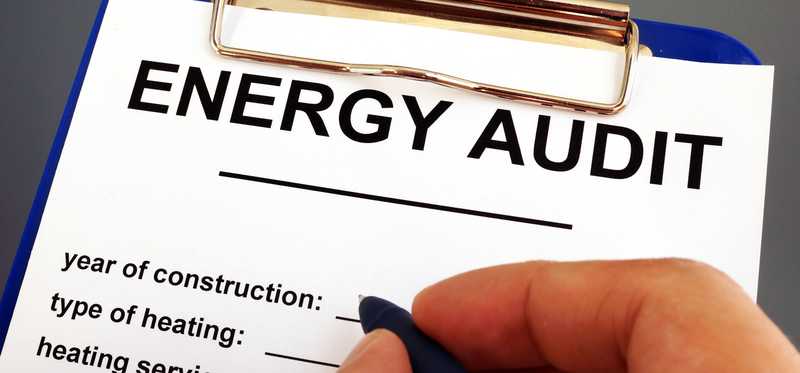 31. Have a home energy audit
It can be hard to track down all the ways in which you can save money by insulating your home, so it's a smart move to sign up for a home energy audit. Many utility companies will conduct one for you, sometimes for free. They'll pinpoint many ways that you can increase your home's energy efficiency and save money on your annual energy bills -- such as by having insulation blown into your walls and sealing certain cracks and gaps. In addition, they may offer information on available tax credits or other incentive programs you might take advantage of. A particularly nice aspect of this is that you'll likely be able to see which fixes will save you the most, so that you can be strategic in the actions you take.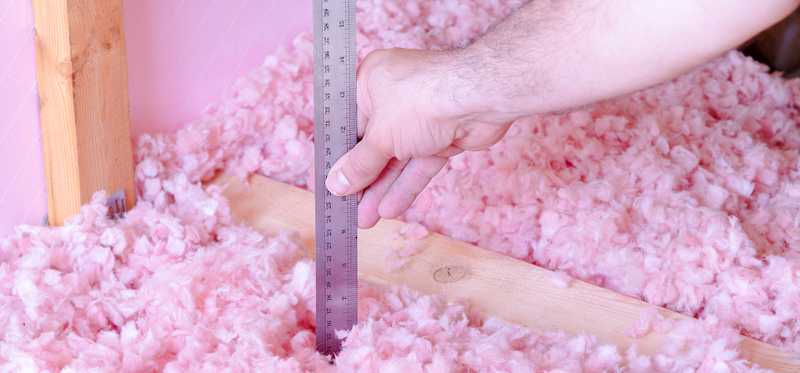 32. Install attic insulation
Even without a home energy audit, if your attic is cold and there's no insulation between it and the floor below, you likely have an opportunity to save energy and money by adding insulation. It's been estimated that if you beef up the degree of insulation in your attic from an R-11 rating to R-49, you might save about $600 per year -- after only spending perhaps $1,000 to $2,000 on the job. Another estimate is that a properly insulated attic can lop 10% to 50% off a home's energy bill. Sealing any air leaks in the attic is also well worth doing, and should be done before insulating the attic.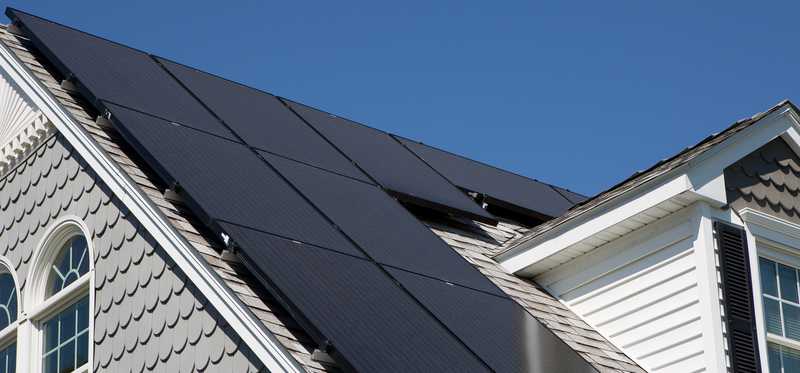 33. Sign up for solar power
If you'd like to stop sending money to your electric company, or to at least send less, look into getting solar power for your home. (Many people with solar panels on their roof generate so much power that they can sell some excess power back to their electric company.) The price of solar panels has dropped significantly over the years (though 2017 saw an uptick), and while you might pay $8,000 to $15,000 for a system, it could save you $20,000 to $30,000 over 20 years. There are lots of programs and incentives to help you pay for solar power, too.
ALSO READ: These 3 Reliable Utility Stocks Are Cheap Today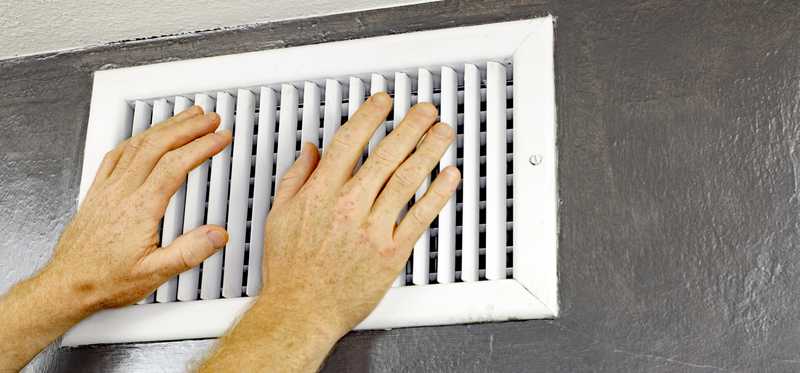 34. Don't close heat vents in unused rooms
Many people make the mistake of closing heating (or air conditioning) vents in rooms they don't use. It can seem sensible, as we assume that doing so will redirect more heated (or cooled) air to other rooms that we use regularly, or that it will draw less air from the system, costing us less. But in reality, the heat pump or air conditioning unit is likely to still keep generating the same amount of air, but with some vents closed, there may be more pressure on the ducts, which could cause them to leak, while damaging your overall system, too.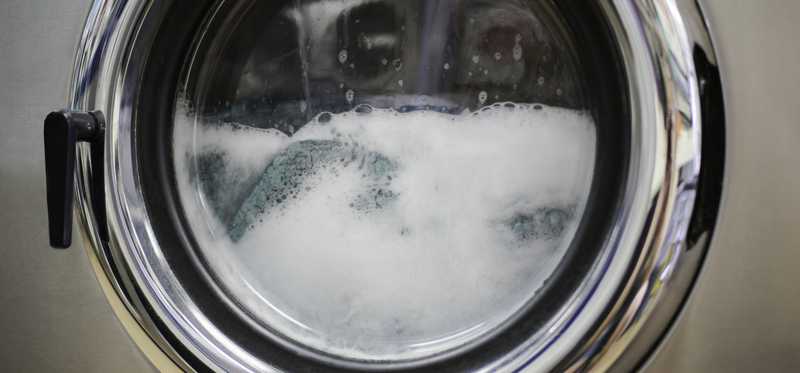 35. Do your laundry with cold water
Many of us assume that if we want our clothes as clean as possible, we need to set our washing machines to use hot, or at least warm, water. That's no longer true, though, and detergents designated as cold-water detergents are designed to get your clothes just as clean as with hot water. Since nearly 90% of the energy a washing machine uses is for heating water (according to the folks at Energy Star), you can save a lot by switching to cold water. The Department of Energy has noted that, "Using warm water instead of hot can cut a load's energy use in half, and using cold water will save even more." Cold water can even help clothes last longer.

The Motley Fool has a disclosure policy.

Premium Investing Services
Invest better with The Motley Fool. Get stock recommendations, portfolio guidance, and more from The Motley Fool's premium services.