Here's What These 30 Everyday Items Cost 30 Years Ago
By Selena Maranjian - Aug 8, 2019 at 7:33AM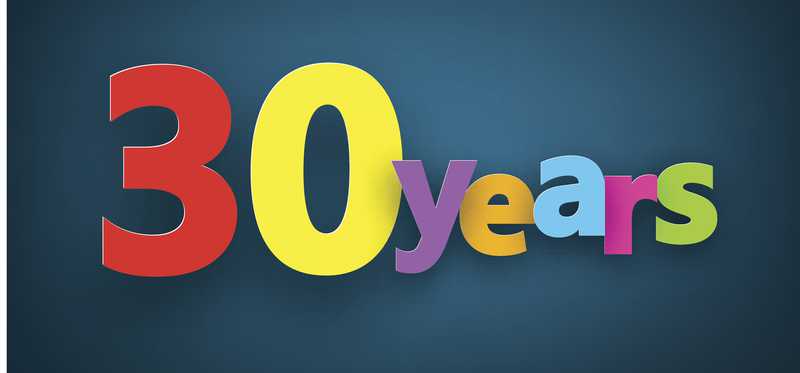 Here's What These 30 Everyday Items Cost 30 Years Ago
My, how prices have changed!
How old were you 30 years ago, in 1989? It's the year that George H. W. Bush was sworn in as President, many people demonstrated for democracy in Beijing, and the Berlin Wall came down. Also of interest, Salman Rushdie's controversial book, Satanic Verses, was published, the San Francisco 49ers won the Super Bowl, and Taylor Swift was born.
You probably don't remember what various everyday items cost in 1989, so here's a look at 30 representative prices. The inflation rate was 4.82% in 1989, and more recently has been 1.65%. Prices have roughly doubled, overall, during the 30 years, gaining 106.6% -- enough to have a $1 item in 1989 cost $2.07 today. You'll see that many of these items cost much more than twice as much today, and some have appreciated far less in value.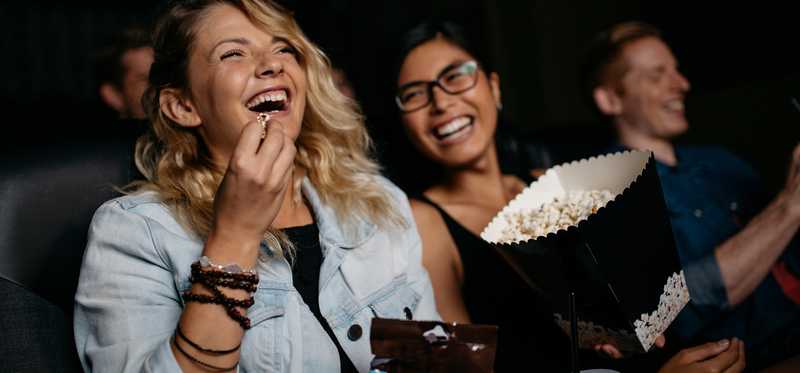 1. Movie tickets
The national average price of a movie ticket in 1989 -- a year featuring movies such as Batman, Do the Right Thing, When Harry Met Sally, Driving Miss Daisy, The Little Mermaid, Say Anything, and Roger & Me -- was $3.99. The cost has increased by about 132% over the past 30 years, with the national average ticket price recently at $9.26, according to the National Association of Theatre Owners. Times have been tough for movie theaters lately, with people increasingly choosing to stream movies at home or download digital movies instead of heading to their local multiplex to catch the latest film.
ALSO READ: Regal Unlimited Movie Subscriptions Are Here, and They're a Better Bargain Than AMC Stubs A-List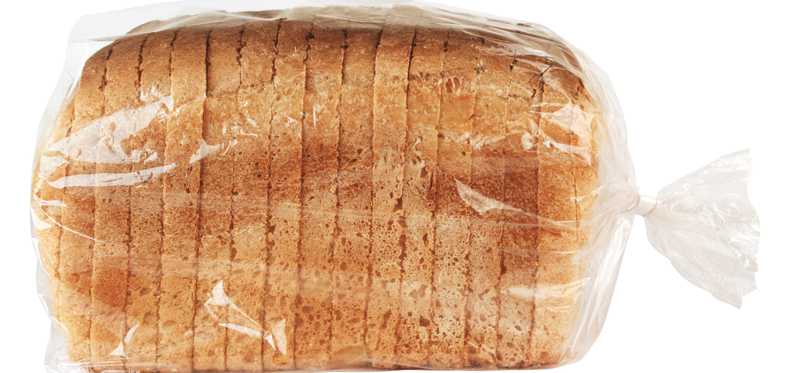 2. Bread
A 1-lb. loaf of white bread recently cost an average of $1.28 in cities tracked by the U.S. Bureau of Labor Statistics (BLS). The BLS also has data for mid-1989, when the price of such a loaf was about $0.67. That's an increase of 91%, less than the 107% overall increase in prices over that period due to inflation.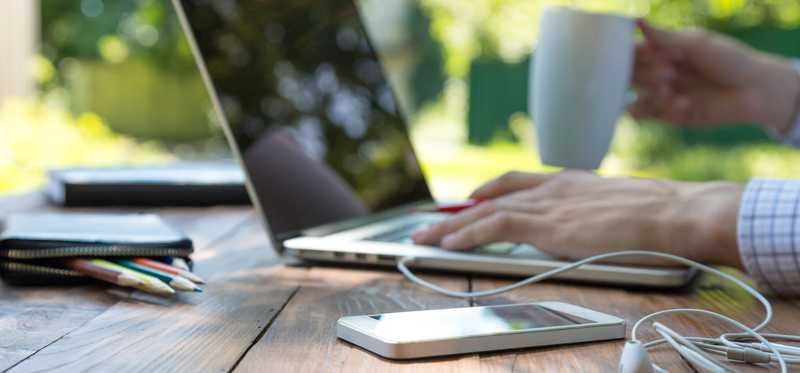 3. A personal computer
It's not news that computers cost much less today than they did in the past. But just how much less? Well, the Macintosh Portable M5120 came out in 1989, weighing 16 pounds -- and costing around $7,300. It featured 1MB of RAM, a 10-inch black-and-white display, and a 40MB hard drive. Today, $1,099 will get you a MacBook Air featuring 8GB of memory, a 13.3-inch color display, and a 128GB hard drive. Microsoft Windows-based laptops with plenty of power can be had for a few hundred dollars.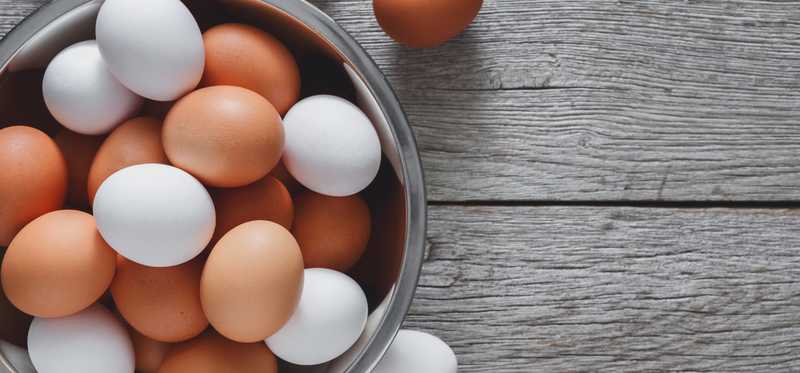 4. Eggs
A dozen large, grade-A eggs recently cost $1.63 in cities tracked by the U.S. Bureau of Labor Statistics (BLS). The BLS also has data for mid-1989, when such eggs cost around $0.95 per dozen. That's an increase of just 72%, well below the overall 107% increase in prices over that period. The reason that egg prices have been low lately is an oversupply that has led to some egg producers posting losses instead of profits.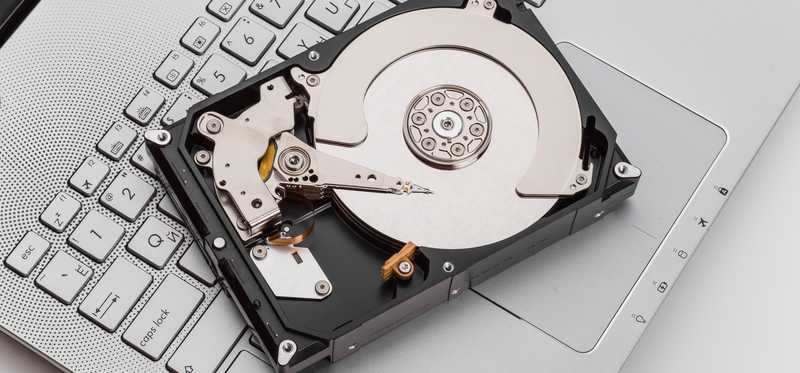 5. Hard drive memory
Many early personal computers had floppy disk drives instead of hard drives, but hard drives abound today, and most young people have no idea what a floppy disk is. Back in 1989, you could get a 60MB Seagate drive for about $449, putting the cost per MB at about $7.50. Today, Seagate Technology (Nasdaq: STX) is still making hard drives, and you can get one with an 8TB capacity for $150 or so, putting the price per MB at $0.0000187 -- quite a bit lower!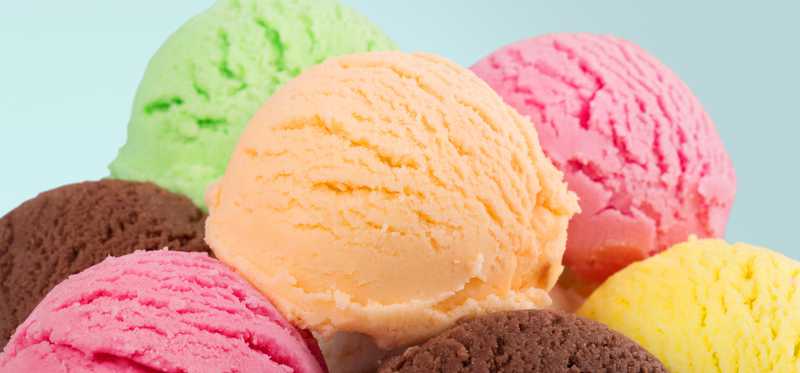 6. Ice cream
A half-gallon of ice cream cost an average of $2.57 in mid-1989 in cities tracked by the U.S. Bureau of Labor Statistics (BLS), while it more recently averaged $4.66, in mid-2018. That's an increase of 81%, reflecting slower growth than overall prices. Ice cream sales have been pressured recently by cool weather and increased competition.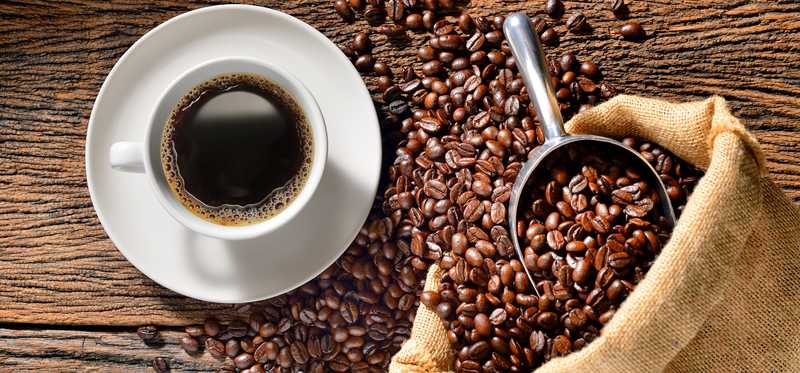 7. Coffee
A pound of ground roast coffee cost an average of $3.23 in mid-1989 in cities tracked by the U.S. Bureau of Labor Statistics (BLS), while it more recently averaged $4.31, in 2018. That's an increase of only 33%, reflecting much slower growth than overall prices, which increased by 107% over that period. 
Not all coffee has risen in price very slowly, though. Starbucks (Nasdaq: SBUX), as of last year, had upped its prices three times in three years, with the third increase being $0.10 to $0.20. Just this past May, another increase was announced for small and large brewed coffees -- a $0.10 hike in most locations, taking the price of a large coffee to $2.45 in most U.S. stores. That's still a bargain compared to some global locations. In Russia, for example, a tall latte can set you back more than $12.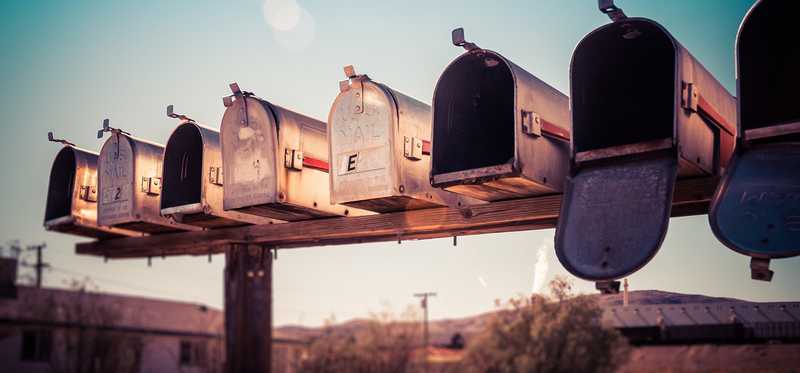 8. A first-class stamp
In 1989, the cost of a first-class stamp with which to mail an envelope weighing up to an ounce increased from $0.22 to $0.25. Today's rate is more than twice that -- $0.55, having risen to that level from $0.50 in January. Younger people may not remember or realize it, but before 2007, whenever there was an increase in the price of postage, most people had to invest in stamps worth one or a few cents, to add to the old stamps. That changed in 2007, though, with the introduction of "Forever" stamps, which remain valid for mailing a one-ounce first-class envelope, no matter when you bought them or when you use them.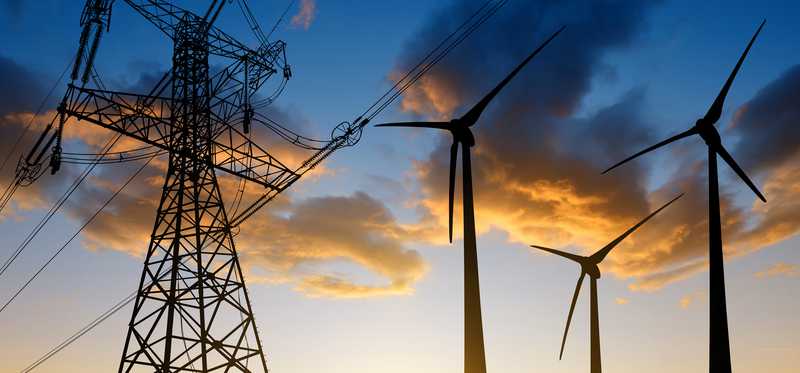 9. Electricity
A kilowatt hour of electricity cost an average of $0.086 in mid-1989 in cities tracked by the U.S. Bureau of Labor Statistics (BLS), while it more recently averaged $0.139, in mid-2019. That's an increase of only 62%, reflecting much slower growth than overall prices, which increased by 107% over that period due to inflation. Many people's electric bills may have risen by more than 62%, though, because we now have far more electric and electronic devices all around our homes, such as air conditioners, personal computers, phone chargers, cable boxes, and fancier appliances. Many of those items, such as refrigerators, now come in more energy-efficient models, which you can find by looking for the Energy Star designation.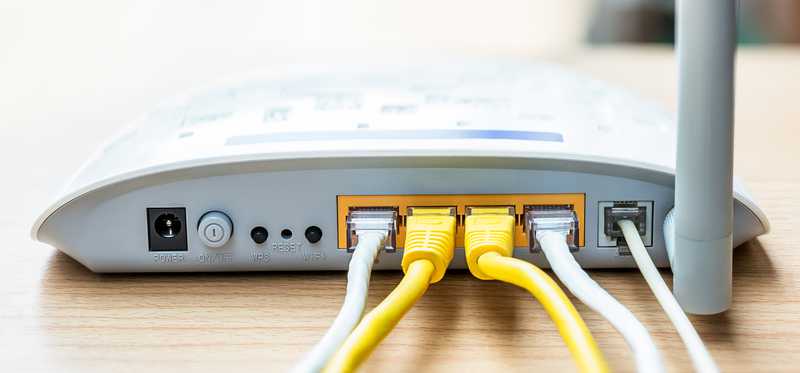 10. Internet access
1989 was the year that Tim Berners-Lee proposed the World Wide Web. Internet service for the masses was still a relatively new concept and the first internet service provider (ISP) to offer dial-up internet access was The World, but a better-known online service was CompuServe. Around that time, it cost $40 for a CompuServe start-up kit, along with $0.21 per minute to communicate at either 1200 or 2400 bits per second (bps), or $0.10 per minute for modem moving data at 300 bps. That meant that about 30 minutes online per day -- far less time than many of us now spend -- would cost around $3 to $6.30, amounting to around $100 to $200 or so per month.
Today? Well, the average price of stand-alone internet service (i.e. service not bundled with cable TV or other services) was recently around $50 to $100 per month, and that's for largely unlimited use, not the 30-minutes-a-day example above. 
ALSO READ: Could Amazon Beat SpaceX in Satellite Broadband Internet Space Race?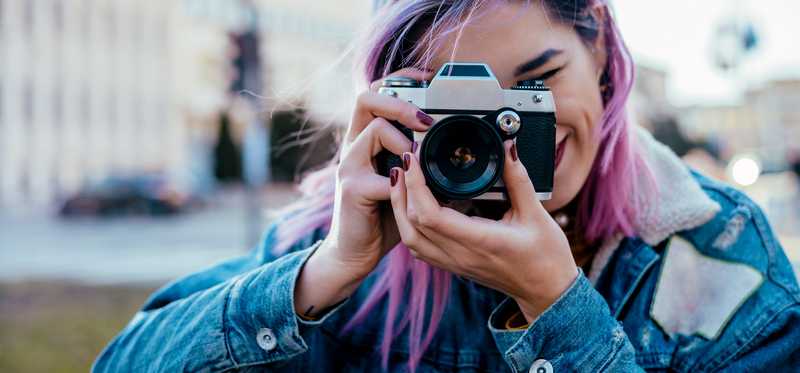 11. Camera
Back in 1989, if you wanted to take photographs, you needed a camera, and a good workhorse for that would have been Canon's newly introduced EOS-1. In today's dollars, it would have cost around $2,500 then. Compare that to Canon's much newer EOS Rebel T7, which can be found online these days for around $500 or less. Of course, today we don't need stand-alone cameras for photography, as we have cameras in the smartphones that most of us carry around all the time.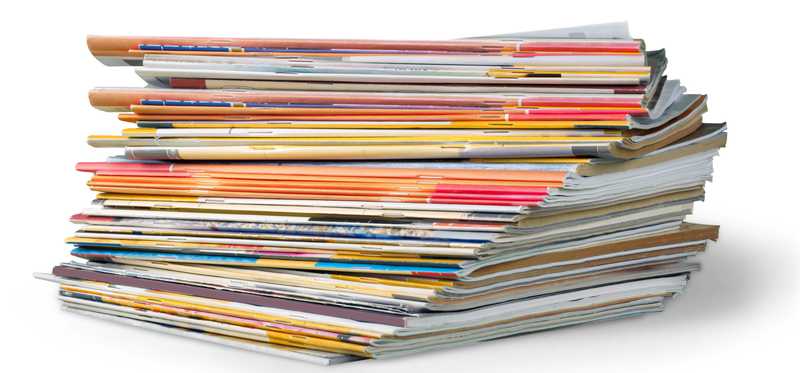 12. Magazines
Many of the items reviewed so far have experienced prices growing much more slowly than overall prices. That's not the case with many magazines. Consider, for example, that between 1989 and 2019, the cost of a single issue of New Yorker magazine has gone from $1.75 to $8.99, surging 414%. People magazine went from $1.79 to $5.99, rising 235%, while both Vogue and Fortune magazines roughly doubled in price, respectively jumping from $3.00 to $6.99 and from $3.50 to $6.99 per issue.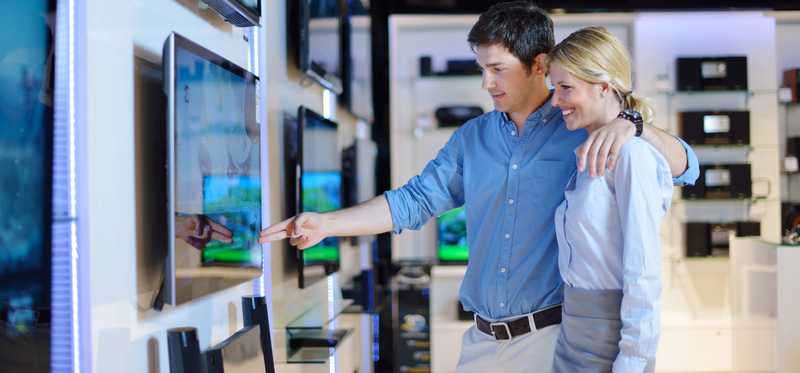 13. Big-screen TVs
Big-screen television sets are getting bigger and bigger. Back in 1989, Sony and Panasonic offered 40" televisions for more than $12,000 apiece. More reasonably, you could buy a Sony 32" XBR Trinitron for $2,700 or more. In today's dollars, that would be around $5,577! Today, though, prices are far lower. A recent search at BestBuy.com showed an 86" LG TV for $2,200, and a 75" Sony for $1,500. The resolutions of today's TVs are far better, too.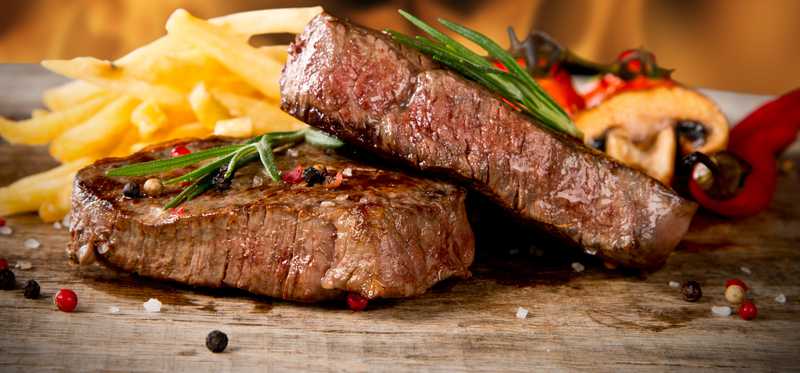 14. Sirloin steak
In 1989, the average cost of a pound of USDA Choice sirloin steak was about $4.15 in cities tracked by the U.S. Bureau of Labor Statistics (BLS). More recently, that kind of steak has averaged $8.51 per pound. That's an increase of 105%, just about the same as the overall 107% increase in prices over that period due to inflation. Americans are eating less beef overall, though, and more chicken. In 1989, the per-capita consumption of beef was 68.9 pounds, while it was just 57.2 pounds in 2018. Per-capita consumption of chicken has shot up from 57.8 pounds to 93.8 pounds between 1989 and 2019.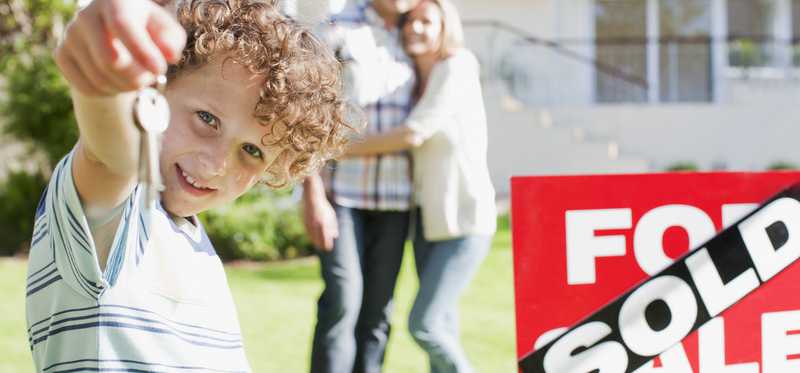 15. Houses
At the end of the second quarter of 1989, the median sale price of homes in the U.S. was $118,900. Thirty years later, the median home sale price was $320,300, representing an increase of 169%, much greater than the overall price growth during that period of about 107%. 1989 was a year of high interest rates, though, with typical mortgage rates near 10% or 11% for 30-year fixed-rate loans. If you bought a $120,000 home and paid 20%, or $24,000, down, you'd be taking out a loan for $96,000, which, with an interest rate of 10%, would cost you about $840 per month. In today's dollars, that would be close to $1,735.
Meanwhile, if you were to borrow $96,000 today, paying a representative 4.25% current interest rate, your monthly payment would be only $472, fully 44% less than the $840 demanded by the 10% interest rate of 1989!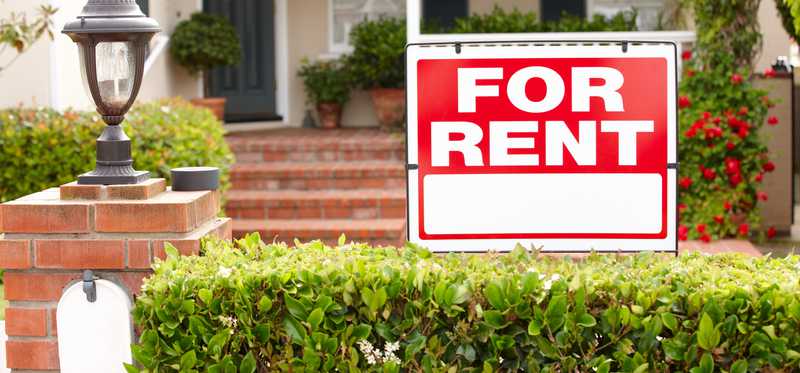 16. Rent
The median monthly asking rent for housing was recently around $1,008. That's up from 1989, when the rate was around $358, per data from the U.S. Census Bureau -- a hefty 182% increase. If you convert the 1989 price into 2019 dollars, the rent was more like $740 -- still considerably less than that $1,008.
A lot depends on what kind of housing you're renting, though, and where you live. The folks at apartmentlist.com recently pegged the national median rent for a 1-bedroom dwelling at $959, and $1,190 for a 2-bedroom place. Those rates were $602 and $773, respectively, in Oklahoma, while they were $1,448 and $1,846 in California. And even within a state, rates will vary considerably, depending on location.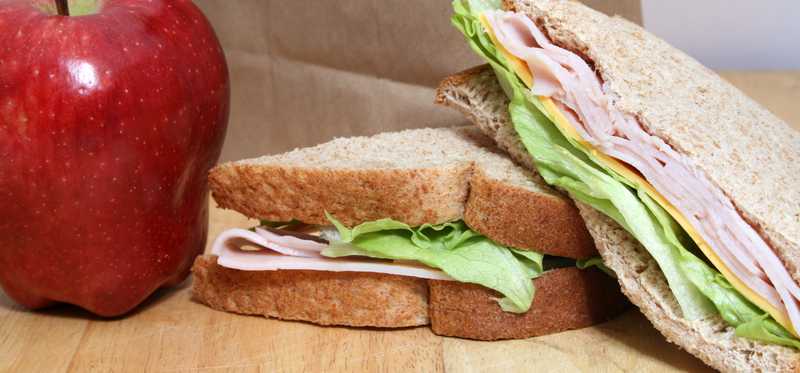 17. Apples
A pound of Red Delicious apples cost an average of $1.29 recently, per the U.S. Department of Agriculture's National Retail Report. The U.S. Bureau of Labor Statistics pegged that price at $0.68 per pound for mid-1989, representing an increase over the past 30 years of 90%. Interestingly, while Red Delicious apples have been the nation's favorite apple variety for more than 50 years, they ceded that top spot to the Gala apple in 2018.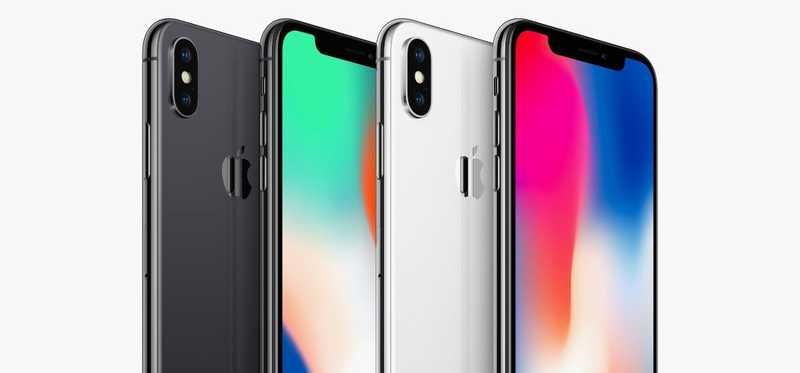 18. Apple stock
You just learned that the price of apples rose by 90% over 30 years. Here's a much more impressive Apple price increase -- that of stock in the Apple (Nasdaq: AAPL) company. Apple went public via an initial public offering (IPO) in late 1980. By summer of 1989, its shares were trading for around $1.16 apiece, with the price adjusted to reflect the various stock splits that have occurred since then. How has the stock done since 1989? Well, on Aug. 2, 2018, Apple became the first American company to have its market capitalization cross the $1 trillion mark, with its shares closing at $207 apiece that day. The stock was recently trading at just about that same price, $207, giving investors not much of a one-year return, but roughly a 17,750% return over the past three decades!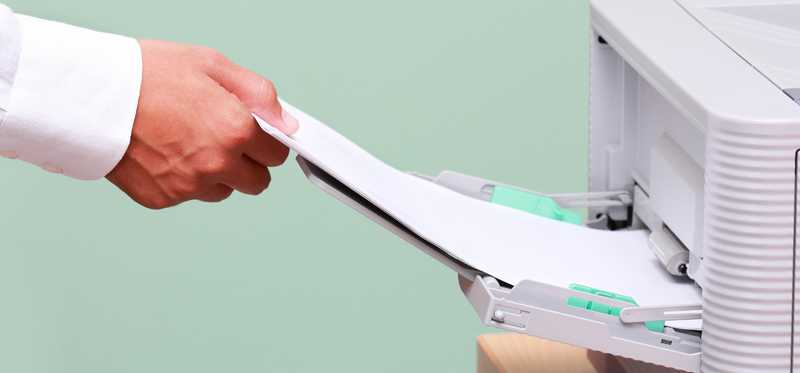 19. Printer
In 1989, Hewlett-Packard introduced the DeskWriter ink-jet printer for Macintosh computers. Its original price: $1,195. It also introduced an updated version of its 1988 Deskjet printer -- the HP Deskjet Plus, priced at $995.
Today, HP inkjet printers can be had for $50 or less, and many of them do much more than just print -- they also scan, fax, make copies, and print wirelessly. Even multi-function laser printers can be found these days for $100 or less -- and many can print more than a dozen pages per minute.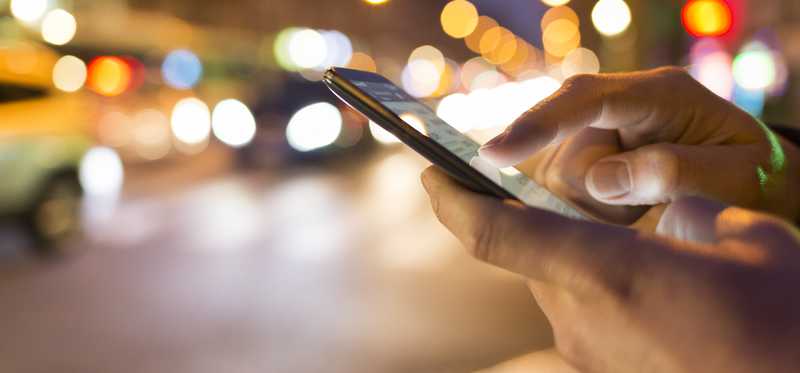 20. Cell phones
Cell phones are not as new a technology as you might think. They were introduced in the early 1980s, though they were quite large and heavy, and cost thousands of dollars. In 1989, Motorola introduced the first easily portable cell phone, the Motorola MicroTAC, which could fit in a pocket. Owners enjoyed its relatively long battery life of about 75 minutes -- but they had to cough up a lot for the device, as it listed at $2,995.
Today you can get many terrific smartphones for several hundred dollars or less. A new model that's close to top of the line from Apple or Samsung can be had for $1,000 or less. It might not seem the greatest discount, to go from $3,000 to $1,000 for a phone over 30 years, but remember that the 1989 phone was pretty much just that -- it was for phone calls. Today's phones, of course, can do gobs of other things, such as play music, take photographs, transmit email, run millions of apps, give directions, take orders, and access the internet.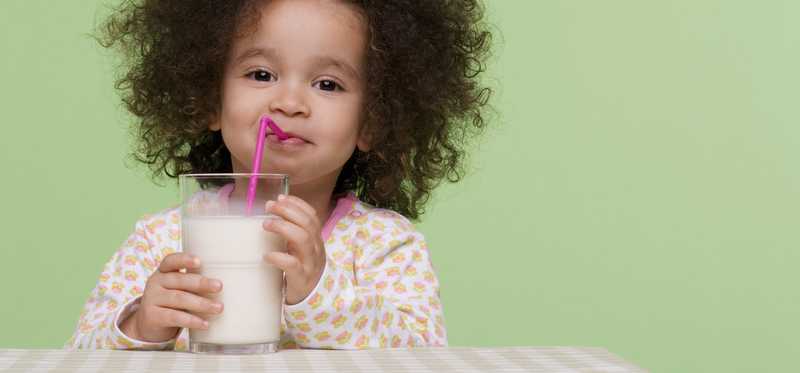 21. Milk
Back in 1989, a gallon of milk cost around $2.30. That's surprisingly close to the recent average price of $2.88, and it represents an increase over 30 years of just 25%. Part of the problem is a falling demand for the stuff, in part because the millennial generation consumes less milk than its predecessors, and that alternative "milks" such as soy and almond, have been gaining ground. In 1989, the per capita consumption of milk was about 223 pounds, per the U.S. Department of Agriculture, and it dropped to 149 pounds by 2017.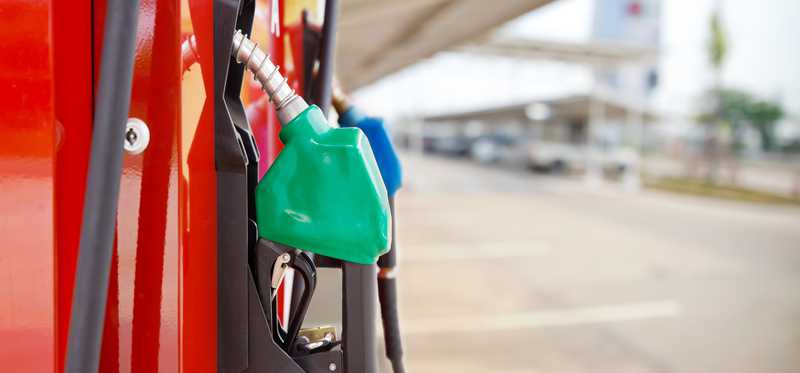 22. Gas
The price of gas can be quite volatile, as most of us know. Thirty years ago, in 1989, the average price of a gallon of gas was about $1.06. As of late July, the national average price per gallon was $2.74, representing a 158% increase. It has been much higher than that, though, hitting a peak average of $4.11 back in the summer of 2008.
The price of gas varies widely by location, too. While the recent national average was $2.74, it was $3.16 in Alaska at the same time, and $2.36 in Mississippi.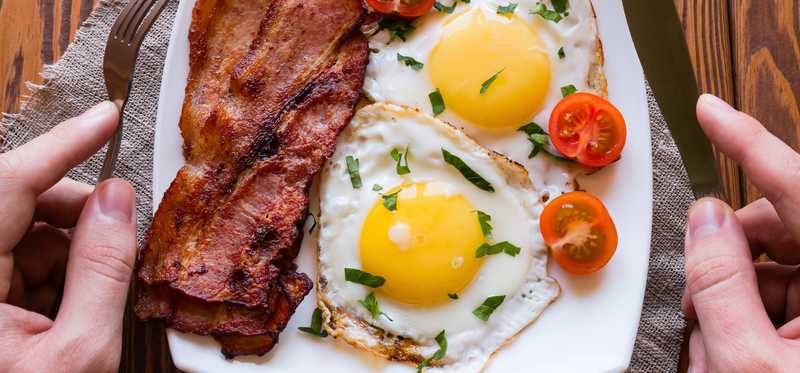 23. Bacon
A pound of bacon recently sported an average price of $5.25 -- considerably higher than the 1989 average price of $1.71. That's an increase of 207%, representing a tripling in cost. One factor keeping the price high recently has been a swine flu outbreak in China, which is one of the world's largest pork producers. The country has lost many millions of hogs, significantly shrinking the global supply. Demand for pork -- and bacon -- may also take a hit, if the burgeoning alternative meat industry continues to gain ground.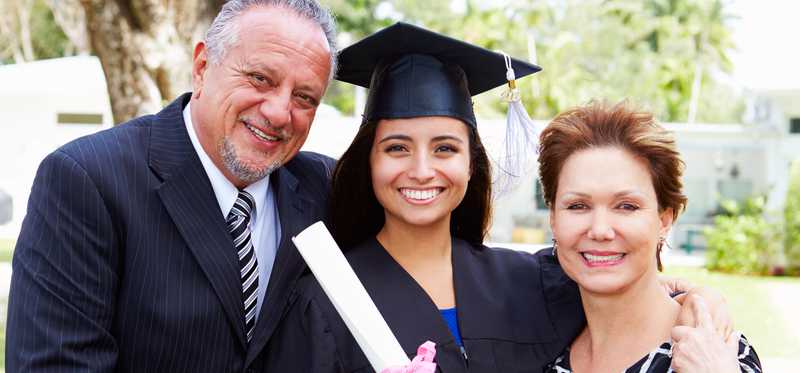 24. A college education
In 1989, tuition, fees, room, and board would set you back $12,560 for the year at a private college, vs. $4,720 at a public college. As of 2018, those numbers had risen to $48,510 and $21,370, respectively, representing increases of 286% and 353%, respectively. Jeepers! It's worth keeping in mind that though this is well above the average inflation gain over that period, many students simply don't pay those kinds of sums. After all, many receive some kind of financial aid.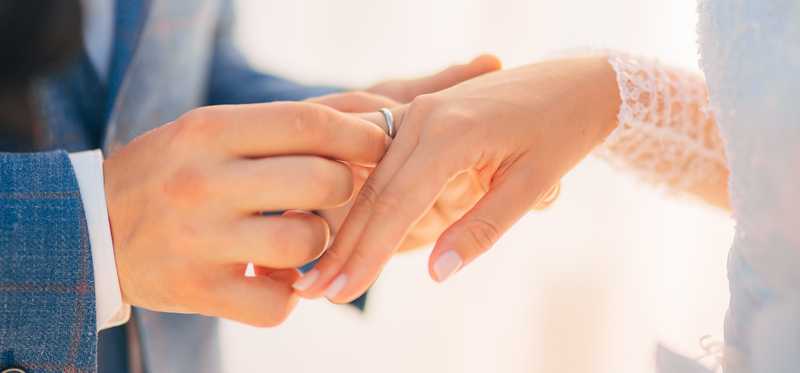 25. A wedding
Weddings don't have to cost a lot, but they often do. Cost estimates vary, with the costofwedding.com website pegging the national average cost of a wedding at $24,723 (as of 2018), while theknot.com reports $33,931. Roughly 30 years ago, an average wedding cost around $15,000, by one estimate. Fortunately, you can save on wedding costs in many ways, such as by having a buffet luncheon instead of a dinner with table service, inviting fewer people, hiring a DJ instead of a band, holding the event during the off-season or a weeknight, and even eloping! Remember, too, that wedding costs vary widely by location. You'll pay a lot more in major cities than you will in small towns across the country.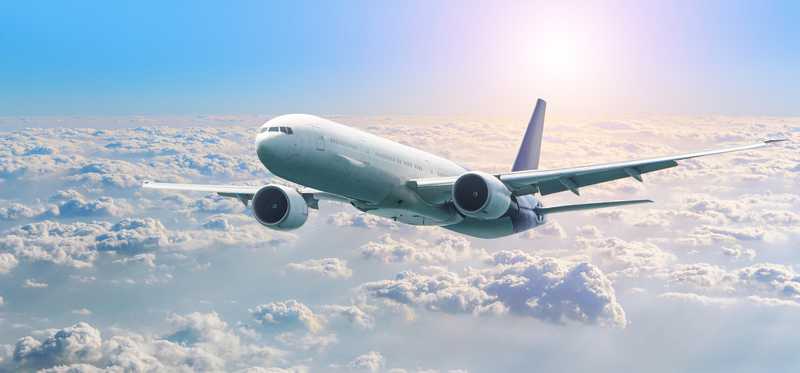 26. Airfare
In 1990, the average cost of a round-trip domestic airfare was around $289. In today's dollars, that would be around $566. So is the average round-trip domestic airfare anywhere near that these days? Well, no -- it's not even close. Instead, the average fare, as of 2018, was $362, representing an increase of only 25%, far below inflation during that period, which roughly doubled prices, on average. The primary cause of that drop was the 1978 deregulation of the industry, which ushered in more competition… leading to lower prices.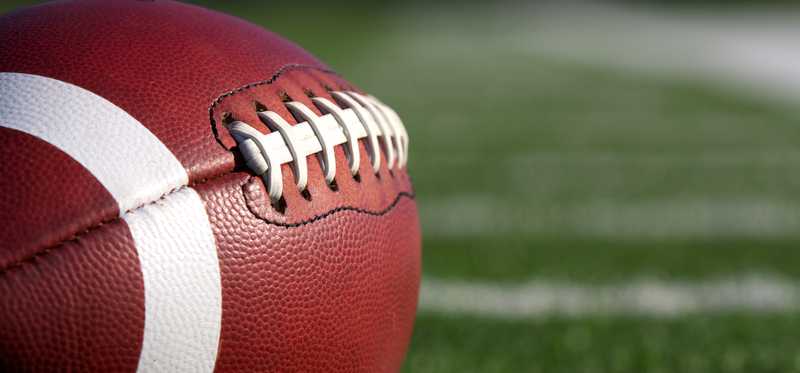 27. Superbowl tickets
In 1989, the San Francisco 49ers beat the Cincinnati Bengals 20-16 in the Superbowl, and the average face-value ticket price was about $100. In 2019 dollars, that would be $207. As you might guess, recent Superbowl tickets cost far more than that, with most 2019 tickets going for more than $2,800, and very often much more. The increase from $100 to $2,800 is a hefty 2,700%.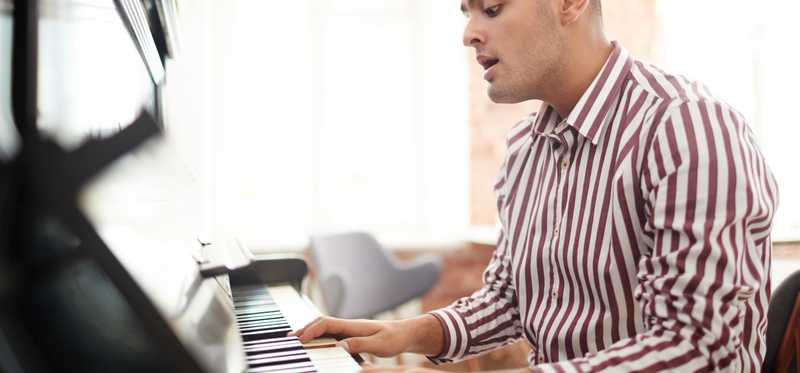 28. A piano
Back in 1989, if you were a serious musician and wanted to buy a good grand piano for your home or studio, or for a recital hall, you might have purchased the Steinway Model B Classic Grand -- and it would have set you back around $31,050. Today it ranges in price from around $90,000 to $100,000 or so, representing roughly a tripling in price over 30 years, versus the approximate doubling of overall prices over that period.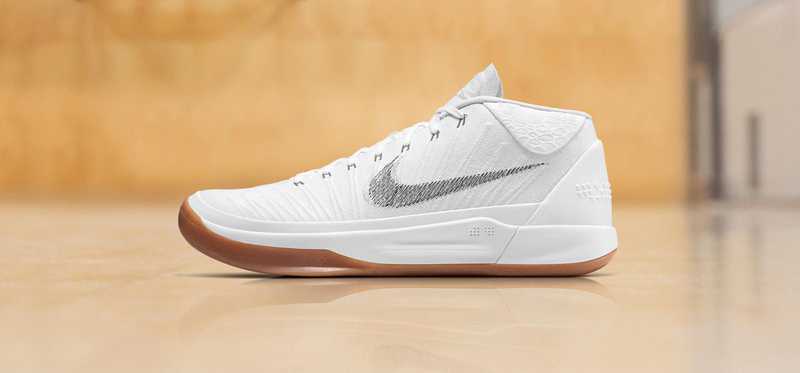 29. Sneakers
One of the first pairs of Nike (NYSE: NKE) running shoes, from 1972, was recently auctioned off for $437,500. Clearly, that's not what sneakers used to cost or cost now. Back in 1989, Reebok introduced "The Pump" -- a sneaker with a built-in pump -- that cost $170. That might seem a steep price for a pair of sneakers today, but in 2019 dollars, that $170 would actually translate to a $351 price tag. Today, you can buy lots of different kinds of sneakers for less than $150 a pair -- and often much less. For example, Zappos recently offered a Nike Men's Air Max 200 sneaker for $120.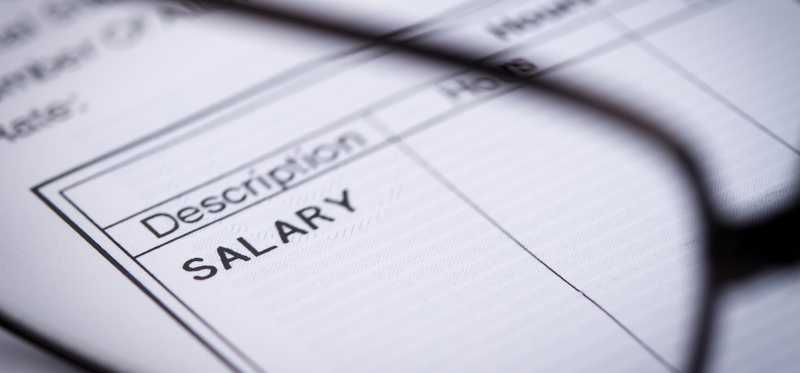 30. Workers and earnings
After looking at all these costs from 1989 and today, it can help to put them into perspective -- and for that, you should be interested in the average household income in 1989 and today. After all, it's hard to tell just how affordable cell phones or Superbowl tickets or bacon would have been in 1989 without a sense of typical earnings. So know that, per the U.S. Census Bureau, the median household income in 1989 was $26,440, which would be $54,616 in today's dollars. More recently, the median household income level was $60,145 in 2017, translating to $62,850 in today's dollars. Together, those numbers show the typical American household earning a little more today than it did in the past. 


Teresa Kersten, an employee of LinkedIn, a Microsoft subsidiary, is a member of The Motley Fool's board of directors. Selena Maranjian owns shares of Apple, Microsoft, and Starbucks. The Motley Fool owns shares of and recommends Apple, Microsoft, Nike, and Starbucks. The Motley Fool is short shares of Hewlett Packard Enterprise Co and has the following options: long January 2021 $85 calls on Microsoft, short January 2020 $155 calls on Apple, long January 2020 $150 calls on Apple, short January 2020 $155 calls on Apple, and long January 2020 $150 calls on Apple. The Motley Fool has a disclosure policy.

Premium Investing Services
Invest better with The Motley Fool. Get stock recommendations, portfolio guidance, and more from The Motley Fool's premium services.