These 15 Retailers Are Closing Stores in 2019
By Jeremy Bowman - Jan 30, 2019 at 7:35AM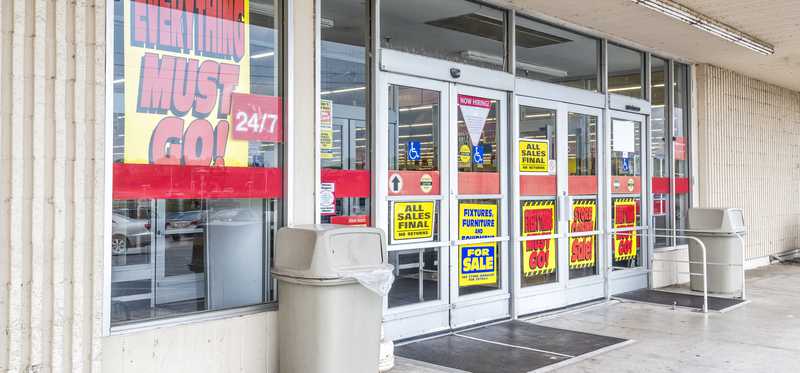 These 15 Retailers Are Closing Stores in 2019
The time has come for some to scale back and retrench
Following one of the best holiday seasons in years, retailers are coming into 2019 with some tailwinds. Consumer confidence remains high, and unemployment and gas prices are low. However, that rising tide has not lifted all boats. Department store stocks broadly fell as the sector's holiday results disappointed, and retail chains are also facing challenges from the government shutdown and tariffs on Chinese imports. E-commerce also remains a threat as the online channel continues to take market share from brick-and-mortar retail.
Therefore, shoppers can expect more store closures this year. Keep reading to see 15 retailers that are closing stores in 2019.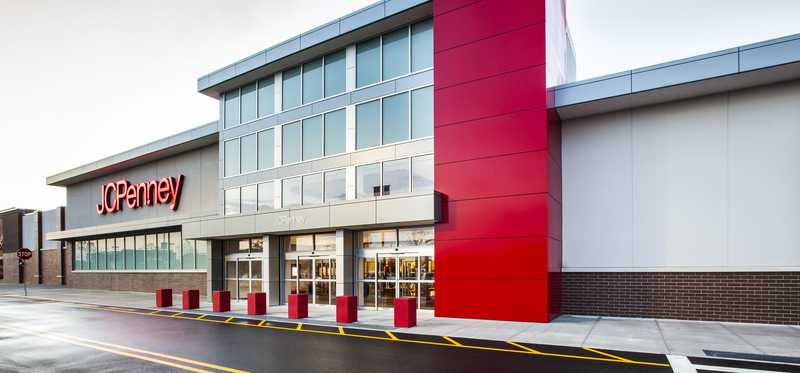 1. J.C. Penney
J.C. Penney (NYSE: JCP) has been struggling for years, but the company has maintained the vast majority of its store base, though it did close 139 stores in 2017. However, after reporting a 5.4% decline in comparable sales in November and December, management said it would begin three preliminary store closings in the spring as part of a broader evaluation of the store base.
That seems to be a strong sign that the company will close more than just three stores this year, especially as new CEO Jill Soltau puts her imprint on the company and attempts to return it to profitability.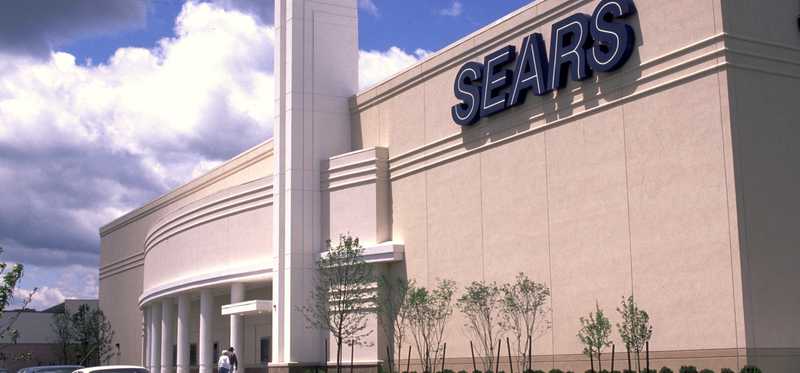 2. Sears/Kmart
Sears Holdings, the parent of Sears and Kmart, declared bankruptcy back in October 2018, but the fate of the company's store base is still in the balance. The company accepted Chairman Eddie Lampert's $5.3 billion buyout bid, which would keep a core group of about 400 profitable stores, though some creditors are unhappy with it, preferring liquidation instead, and it's unclear if that plan will ultimately prevail.
Sears had 766 stores as of Nov. 3, 2018 and planned to close 241 of them in the fourth quarter that extends into 2019. At the beginning of the year, Sears announced 80 store closures, which is in addition to 40 stores it planned to close by February 2019. In a best-case scenario then, if Lampert takes over the business and keeps 400 stores open, that would mean another 125 would close. Otherwise, all of the remaining Sears and Kmart locations could shut down in a liquidation.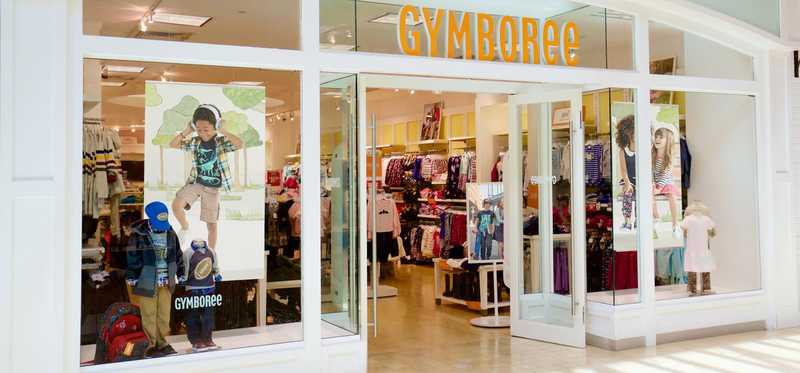 3. Gymboree
Gymboree was one of the earliest retail victims of the new year as the children's apparel retailer declared bankruptcy on Jan. 16, saying it would shutter its Gymboree and Crazy 8 chains, but attempt to sell the high-end Janie and Jack chain and the intellectual property of Gymboree's website.

That will lead to the closing of about 800 stores, many of them located in malls, as this is the second time in less than two years that Gymboree has declared bankruptcy. A restructuring in 2017 reduced the company's debt burden from $1.4 billion to $500 million, which followed a leveraged buyout by private-equity firm Bain Capital in 2010. However, that restructuring was enough to get the company back on its feet only temporarily.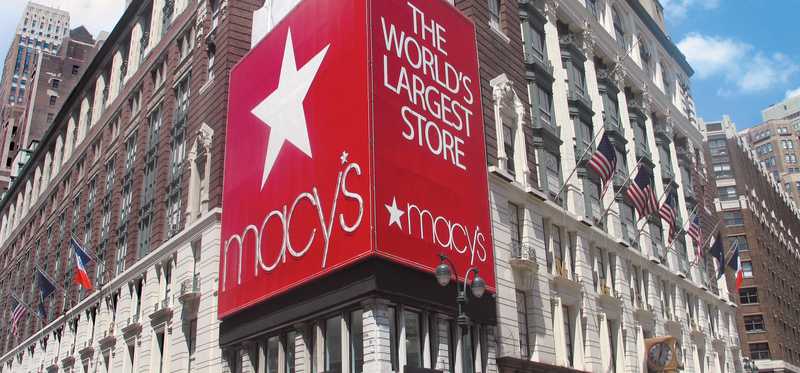 4. Macy's
Like its peer J.C. Penney, Macy's (NYSE: M) also kicked off the year with a weak holiday sales report. Macy's stock plunged on Jan. 10 as the company slashed its full-year earnings guidance and said that comparable sales in November and December rose just 0.7%, disappointing investors.
Though Macy's did not announce any new store closures, the company was set to shutter eight stores in the beginning of the year as leases expire. It had announced the store closures in 2016.
As it continues to optimize its real estate portfolio, the company could close more stores or consolidated current locations to sell valuable property. Investors should be aware that unlike its peers above, Macy's is solidly profitable.
ALSO READ: How Safe Is Macy's and Its Dividend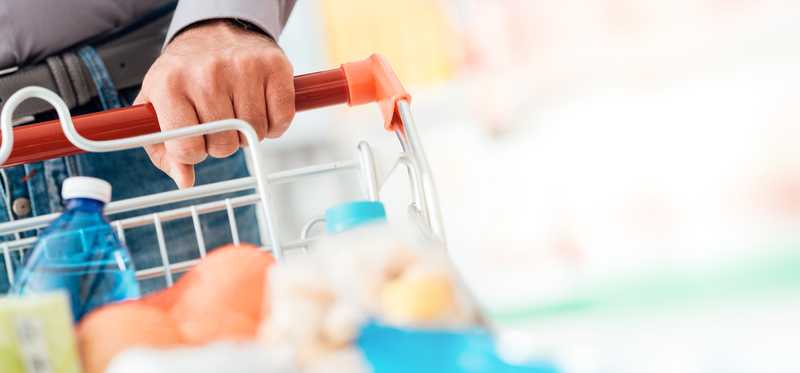 5. Shopko
General merchandise retailer Shopko joined Gymboree in bankruptcy earlier in January, filing for Chapter 11, and announcing it would close an additional 38 stores after it had announced an earlier store-closing plan. In total, the company plans to close 105 stores, the majority of them in the Midwest.
The privately held retailer received $480 million debtor-in-possession financing, meant to keep the remaining stores operating while the company goes through bankruptcy negotiations and proceedings, and blamed excessive debt and competitive pressures for the bankruptcy.
Shopko hopes to emerge from bankruptcy in April with about 250 operating stores.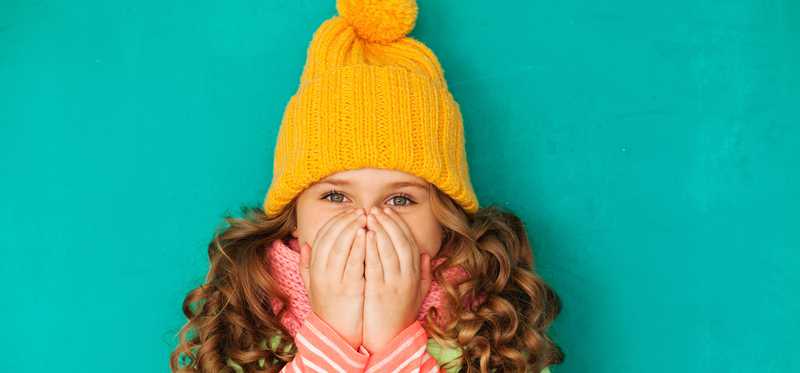 6. The Children's Place
While The Children's Place (Nasdaq: PLCE) has not announced any specific store closures for 2019, the company is in the midst of a long-term store optimization process with plans to close 300 stores by 2020. The children's apparel retailer began the initiative in 2013 and had closed 195 locations by the third quarter of 2018.
It's unclear if the company will reach that goal, but doing so would entail closing about 50 stores this year. Currently, it has 988 locations.
Children's Place is a unique example because the company is a healthy, profitable, and growing retailer, but it is still slowly closing stores in order to improve efficiency and profitability, a plan that seems to be working so far as comparable sales increased nearly 10% in its third quarter.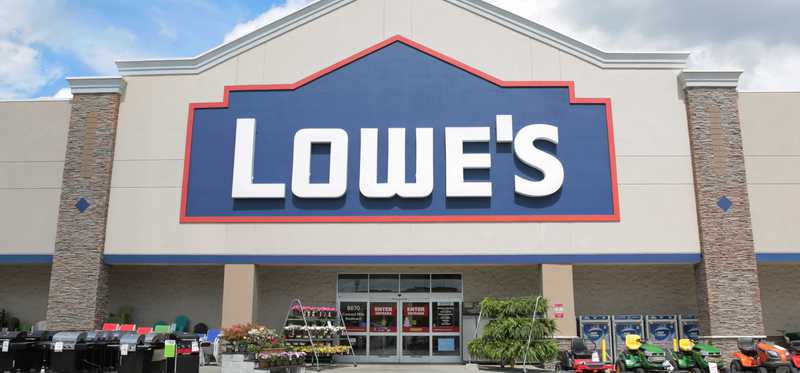 7. Lowe's
Like Children's Place, Lowe's (NYSE: LOW), the nation's No. 2 home-improvement retailer recently announced a wave of store closings, but the company remains solidly profitable and healthy. In its third-quarter earnings report, Lowe's said it would close 20 underperforming stores in the U.S. and another 31 in Canada as the company makes changes under new CEO Marvin Ellison. Lowe's said the closures would take effect by Feb. 1, though it likely kept many of them open through the holidays to take advantage of the shopping season.      
The closings follow its announcement earlier in 2018 that it would shutter the entire Orchard Hardware Supply chain of 99 stores.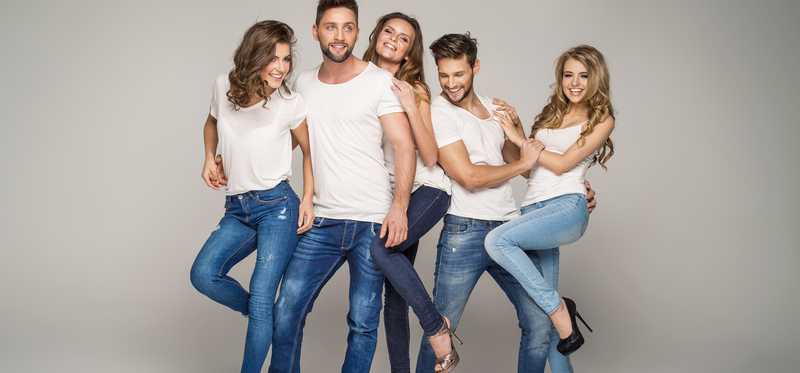 8. Gap
Gap (NYSE: GPS), the ubiquitous casualwear retailer that also owns Banana Republic and Old Navy, may be a staple of American shopping, but the namesake has struggled in recent years with comparable sales plunging 7% in its third-quarter earnings report.
As a result, CEO Art Peck said the company would consider closing hundreds of Gap brand stores across the country. Gap hasn't provided any more details since then, but it's already begun closing some stores as it shuttered its flagship store in New York on Jan. 20.
ALSO READ: Should Gap Stores Just Kill Off the Gap Brand?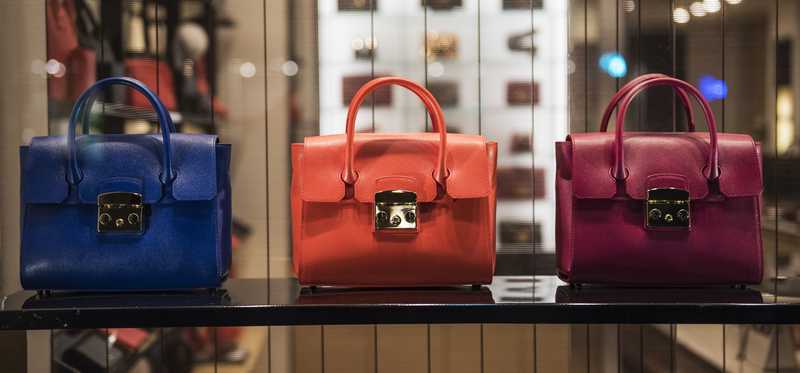 9. Henri Bendel
Victoria's Secret-parent L Brands (NYSE: LB) said in 2018 that it would close its Henri Bendel chain after the holiday season, marking the end of the high-end retailer after 123 years in business. L Brands said Henri Bendel's 23 stores, as well as its website, would close in early 2019.
The move comes as the company is struggling to prop up performance at its main brand, Victoria's Secret, which has struggled as both tastes in women's lingerie and undergarments and the broader culture have changed, leaving the brand out of step. The company said it would close 20 Victoria's Secret locations last year, and more could follow in 2019.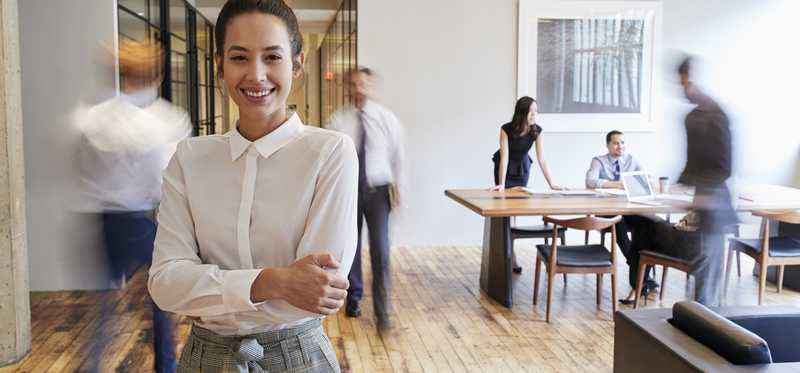 10. Ascena Retail Group
You may not know the name Ascena Retail Group (Nasdaq: ASNA), but you're likely familiar with its brands, Ann Taylor, Lane Bryant, and Justice, among others. Ascena has nearly 5,000 apparel stores across the country, making it one of the biggest by store count. However, the retailer is struggling to turn a profit and has been steadily closing stores.
In its most recent quarter, the company shuttered 31 locations, including 11 Maurice's stores. Though the retailer hasn't provided specific information about store closures this year, that pattern is expected to continue as the company said in 2017 it would close up to 667 locations over the next two years.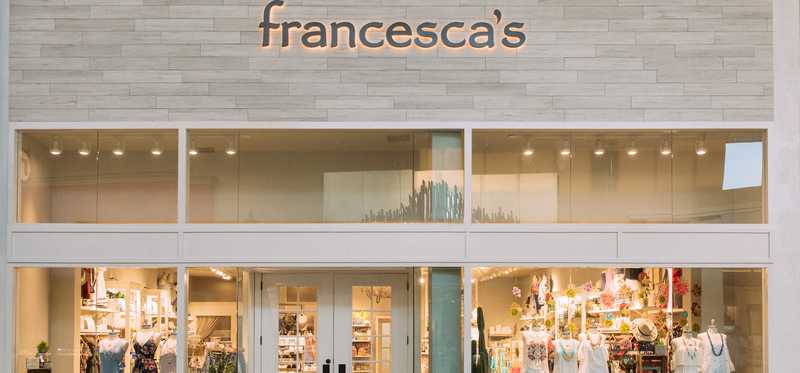 11. Francesca's
Another mall-based retailer that's fallen on hard times is Francesca's (Nasdaq: FRAN), the specialty boutique chain that sells gifts, jewelry, apparel, and accessories. Comparable sales have fallen by double digits in recent quarters, and management said in its most recent report that it would close 30-40 underperforming stores this year as part of a plan to shutter as many as 129 stores over the next few years.
Francesca's has plunged to penny stock range, trading for less than $1, as it's lost 90% of its value over the last six months, a sign of the desperate straits the company has found itself in.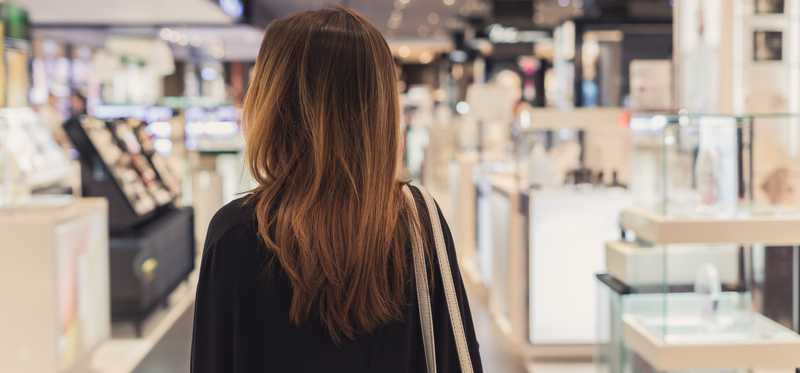 12. Lord & Taylor
The department store chain now owned by Hudson's Bay, which is also the parent of Saks, said previously that it would close 10 of its stores in 2019, including its flagship location on New York's Fifth Avenue, which closed shortly after the holiday season. It sold that building to WeWork for $850 million and also said it would close a store in New Jersey and one in Chicago, though the remaining closings have yet to be announced.
Like other department store chains, Lord & Taylor has seen its traditional advantage chipped away by the rise of e-commerce. It's partnered with Walmart to give its online sales a boost, but that has done little to help the brick-and-mortar locations.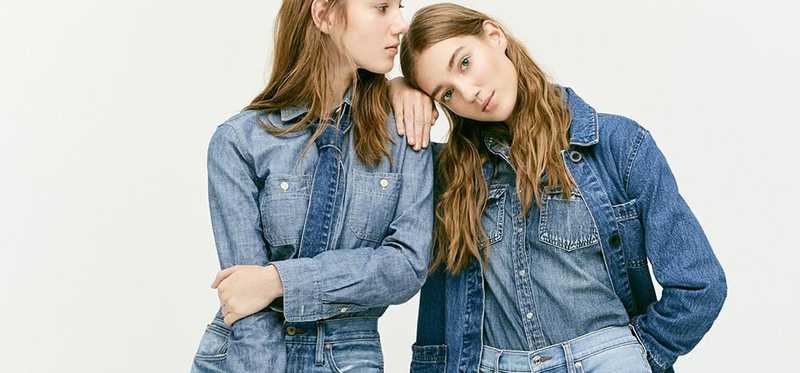 13. J.Crew
Like the Gap, J.Crew was once a retail leader, but the preppy chain is now saddled with debt and its brand has receded. After announcing 30 store closures last year, J.Crew said it would close six of those locations in January
CEO Jim Brett stepped down from the leadership role in November 2018 and a group of four executives is now running the company, yet another sign of disarray. Though its Madewell brand continues to thrive, problems at J.Crew have put the company at risk of bankruptcy after sales have fallen for several years in a row.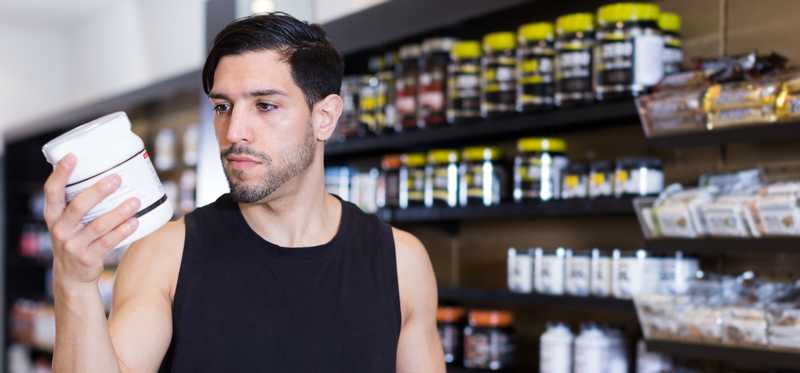 14. GNC
The struggling nutritional supplement retailer said in its third-quarter earnings report that it would close 700-900 stores over the next three years. GNC is one of many retailers that are simply overstored in this day and age as Americans can easily buy the vitamins and supplements it sells online.
The stock is down 88% over the last three years as profits have disappeared and the company's business model has gone obsolete.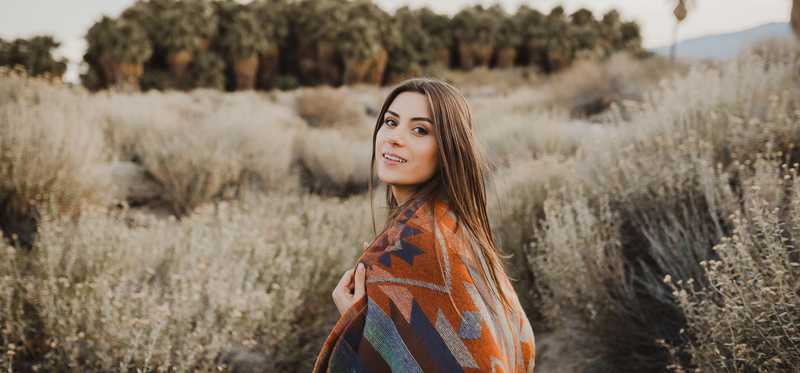 15. Chico's FAS
Another apparel retailer to find its way on to the list is Chico's FAS (NYSE: CHS), which said earlier this month that it would close 250 stores over the next three years as part of a fleet optimization plan. Like a number of other women's apparel retailers, Chico's, which also owns White House Black Market and Soma, has seen sales slide, particularly at its namesake chain.
In the same announcement, the company did say that holiday sales results were better than expected so not all is bad, but profits are still expected to fall significantly for the fourth quarter.
ALSO READ: Chico's FAS Embraces the Future With an Amazon Partnership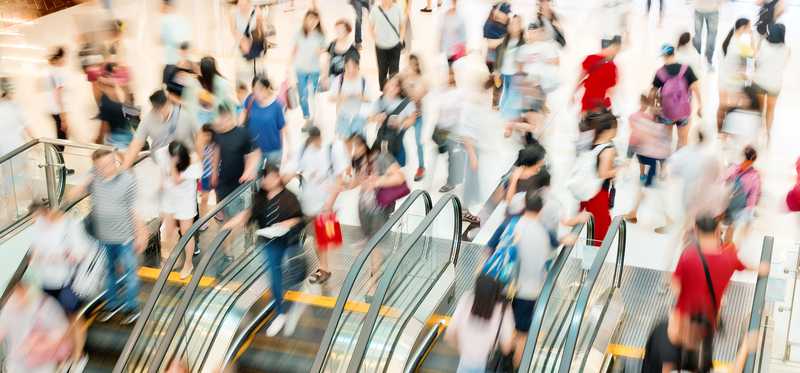 A changing industry
While plenty of brick-and-mortar retailers are still opening new stores, the rise of e-commerce and the changing competitive dynamics are forcing a number of retailers to retrench, closing underperforming stores and adjusting their business model.
In particular, department store chains and women's apparel retailers are some of the most challenged.
As e-commerce grows and consumer habits change, we'll continue to see more stores close, and that pattern could be hastened by a recession, which some analysts fear is coming sooner than people think.
Retail is always tough business, but that's especially true in these times.

Jeremy Bowman owns shares of J.C. Penney and The Children's Place. The Motley Fool recommends Lowe's. The Motley Fool has a disclosure policy.

Premium Investing Services
Invest better with The Motley Fool. Get stock recommendations, portfolio guidance, and more from The Motley Fool's premium services.