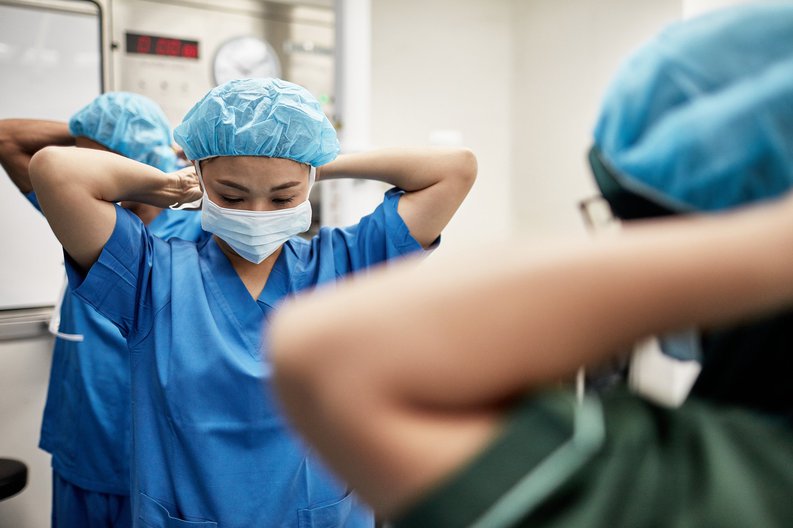 Millions of working professionals carry student debt, and many inevitably struggle to pay it off. But if there's one profession where debt seems almost inevitable, it's healthcare. 
Healthcare workers require specific training that can't be learned independently, and doctors cannot practice without first attending medical school. As such, it's common for those in the healthcare field to kick off their careers loaded with debt -- and all in the name of trying to help and heal people.
The injustice of this situation has come to light during the novel coronavirus outbreak. Over the past seven weeks, countless healthcare workers have put themselves on the line to treat and care for sick patients. Yet many of these workers have to deal with more than just the stress of COVID-19 exposure; they're also grappling with the student debt payments that continue to hang over their heads. But one lawmaker from New York is looking to change that.
Will there be student loan relief for healthcare workers?
New York has seen the highest number of COVID-19 cases since the pandemic reached the U.S., and the struggles of healthcare workers extend beyond finances alone. But Representative Carolyn Maloney (D-N.Y.) thinks the people who are fighting this battle the hardest shouldn't have student loans to deal with at all. As such, she's introduced the Student Loan Forgiveness for Frontline Health Workers Act, which, if passed, would forgive all student loans -- both federal and private -- for medical professionals who are interacting with COVID-19 patients. That includes doctors, nurses, aides, and even medical researchers working to develop treatments. 
The purpose of this bill is twofold. First, its aim is to take away the financial burden of student debt at a time when healthcare workers shouldn't have to grapple with it. This would also mean that healthcare workers wouldn't have to worry about their families getting stuck with their debt should they fall victim to COVID-19 or another illness and pass away. Secondly, Rep. Maloney hopes that offering student loan forgiveness could help address healthcare worker shortages in hard-hit areas of the country. 
Could this proposal actually pass?
The Student Loan Forgiveness for Frontline Health Workers Act puts no cap on debt forgiveness, which sets it apart from previous proposals. And while front-line healthcare workers may not end up getting their student loans wiped out entirely, this could lead to a compromise. Perhaps they could get a portion of their loans forgiven, coupled with the option to hit pause on their loan payments until the crisis is truly over. 
Right now, the government is granting automatic federal student loan forbearance through Sept. 30 because of COVID-19. This applies to all borrowers, not just healthcare workers. But if the crisis drags on, that date could be pushed forward, which will no doubt provide financial relief to medical workers on the hook for federal debt payments.
For the time being, however, healthcare workers should assume that their debt still stands. The silver lining, if you want to look at it that way, is that many are so consumed by the gut-wrenching task of caring for COVID-19 patients that they don't have time to stress about the thousands of dollars they continue to owe.
None