17 Retailers Struggling to Avoid Default, Death in 2019
By Kris Kinkade - Apr 1, 2019 at 1:18AM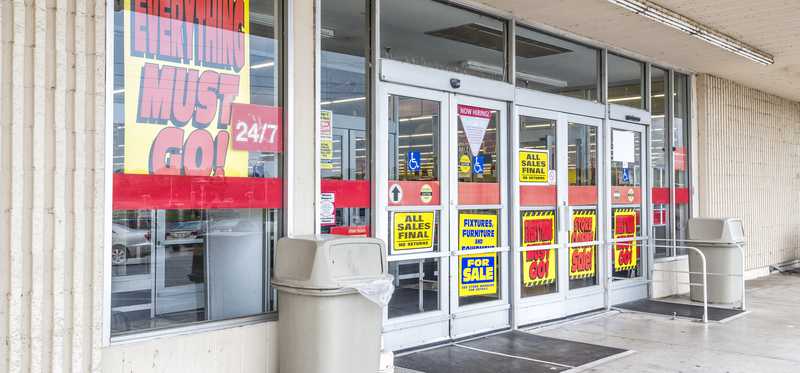 17 Retailers Struggling to Avoid Default, Death in 2019
Debt report from Moody's shows trouble ahead for these companies
It's only April, but 2019 is already looking to be another rough year for struggling retailers.
By mid-March there were already more than 4,800 announced store closures from retailers like Gap, Victoria's Secret, J.C. Penney, and Abercrombie & Fitch. Four retailers had filed for bankruptcy protection: Payless ShoeSource, Charlotte Russe, Gymboree and FullBeauty Brands. In 2018, Coresight Research tracked 5,524 store closings for the whole year. That total was down 30% from the record 8,139 closures announced in 2017.
The news isn't all bad. Moody's Investors Service (NYSE: MCO) came out with its annual analysis of the retail landscape recently and forecast a less volatile year for U.S. retailers as it relates to defaults and bankruptcies. The agency expects the default rate for U.S. speculative-grade retailers to fall to 4.3% a year from now, after peaking at 19% in April of 2017.
But Moody's warns that at least 17 additional U.S. retailers could go into default or bankruptcy this year. What are they struggling with? Debt, e-commerce problems, and fierce competition from bigger players.

1. Academy (Academy Sports & Outdoors)
The Texas-based sporting-goods discount retailer Academy Sports & Outdoors has more than 240 locations in 16 states. It employs roughly 23,000 workers in the South, Southeast, and Midwest.
For 74 years it was a privately held company until its May 2011 acquisition by Kohlberg, Kravis, Roberts investment firm. Like other sporting goods chains, it's struggling to compete with larger rivals like Amazon, Walmart, and Dick's Sporting Goods.

Moody's says the company is doing alright near-term with good liquidity, but its credit profile is weakening as $1.8 billion in debt comes due in the next few years. It's stable for now but has operational and execution issues.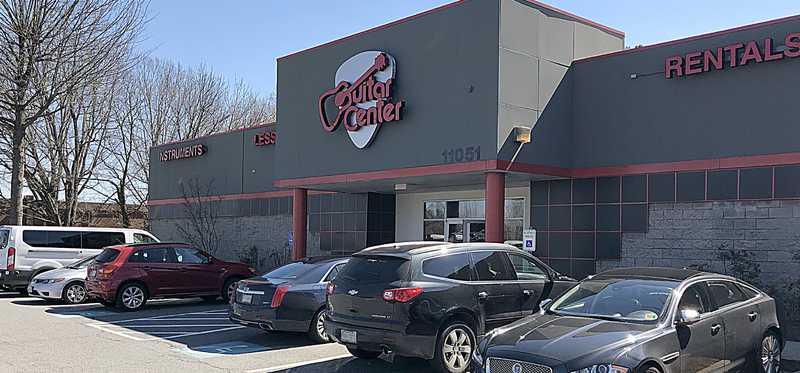 2. Guitar Center
Guitar Center
refinanced about $900 million in debt in 2018 and used it to fund the remodeling of its 269 stores across the country in an effort to revive sales. CEO Ron Japinga said the California-based company is turning a corner after several years of "going sideways."
The problem is that the musical instrument industry is forecasting flat sales with little sign of improvement. The 50-year-old company has about 10,000 employees and Moody's rates its outlook as negative because its overall debt is roughly $1 billion and it has operational and execution issues.

ALSO READ: The Retail Apocalypse May Not Be What You Think It Is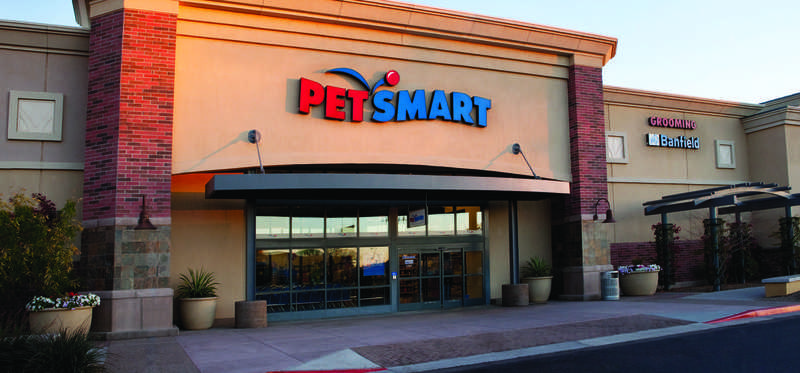 3. PetSmart
This 33-year-old company headquartered in Phoenix has 1,600-plus locations in the U.S., Puerto Rico, and Canada. The largest pet retailer in the U.S., it employs more than 53,000 workers.
It is also struggling to pay down roughly $8.1 billion in debt. About $3.4 billion of that debt came from its purchase of Chewy.com in 2017.
Unfortunately, PetSmart is getting hit with growing competition from the likes of Walmart, Target, Amazon, and others and Moody's rates its outlook as negative because of operational and execution issues.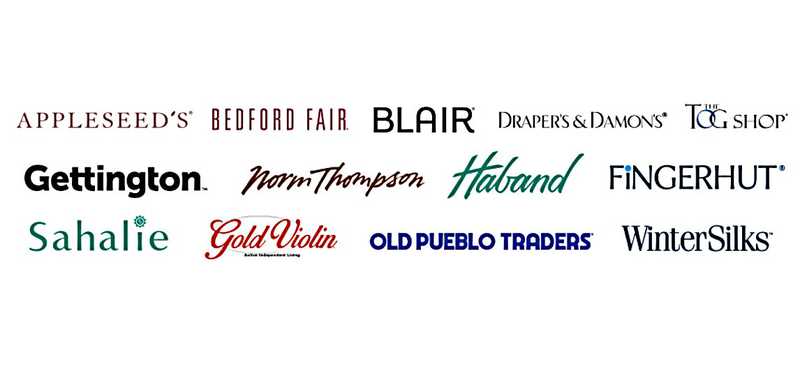 4. Bluestem Brands (Fingerhut, Blair)
Headquartered in Minneapolis, Bluestem Brands has been around since 2002 and is the parent company for 13 e-commerce sites. It offers a selection of name-brand, private label, and non-branded merchandise through websites and catalogs like Appleseed's, Bedford Fair, Fingerhut, Draper's & Damon's, Blair, Gold Violin, LinenSource, and Gettington.
It has roughly $2 billion in annual sales and $600 million in debt. Moody's rates its outlook as negative based on operational and execution issues and some upcoming debt maturity problems. A $200,000 civil penalty from the Consumer Financial Protection Bureau back in October 2018 over its debt sale practices didn't help the retailer's debt situation.
To improve its finances, the company announced efforts in February to exit six of its brands which account for roughly 5% of overall revenue.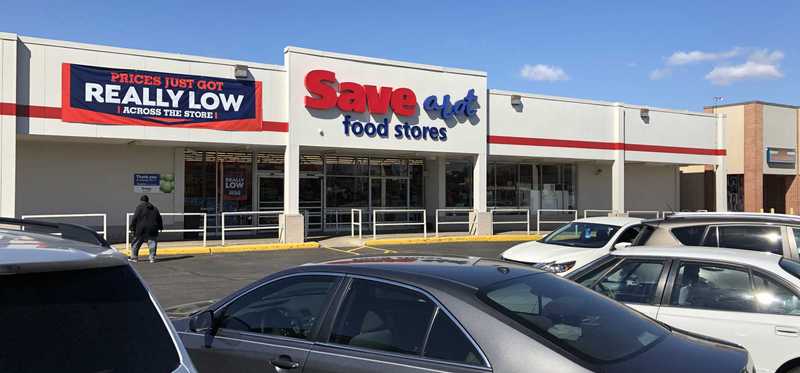 5. Moran Foods (Save-A-Lot)
Headquartered in St. Louis, Moran Foods operates the discount grocery chain Save-A-Lot. With more than 1,300 stores in 36 states, it has a wide reach. But it's also dealing with $700 million in debt and Moody's gives it a negative outlook for operational and execution issues.
The company was acquired by Onex Corp., a Canadian private-equity firm, in 2016 for $1.4 billion.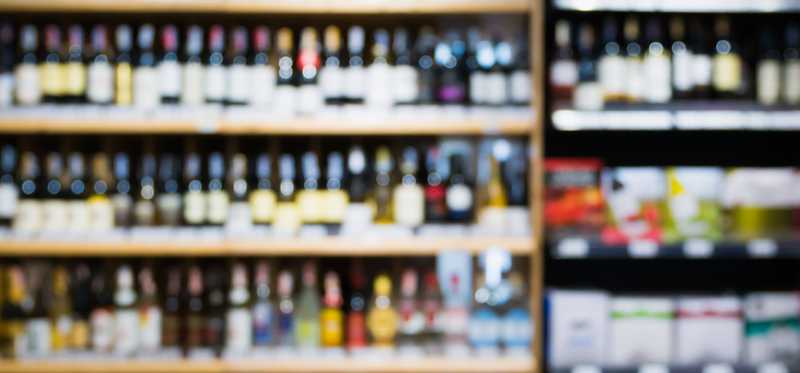 6. BevMo (Beverages & More)
BevMo -- originally Beverages & More -- is based in Concord, Calif., and was founded in 1994. It sells beer, wine, and liquor online and in 170 stores in California, Washington, and Arizona.
Moody's gave the company a negative outlook because it has competitive disadvantages, weak liquidity, and upcoming debt maturities of roughly $200 million.
In February, BevMo made an effort to address its e-commerce issues by partnering with Drizly, a large alcohol e-commerce marketplace.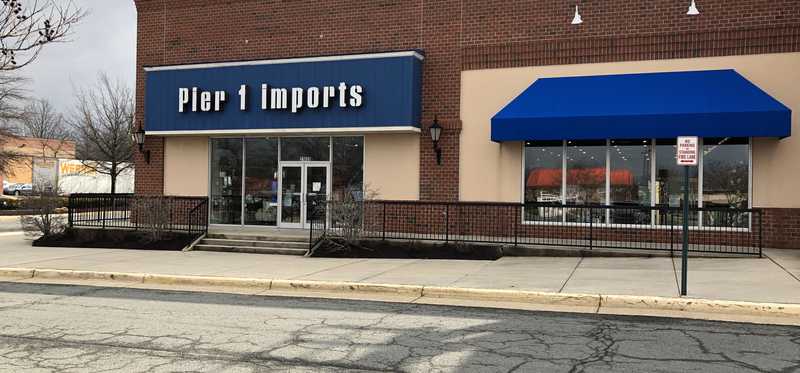 7. Pier 1 Imports
Pier 1 Imports
(NYSE: PIR) is a Texas-based retailer that specializes in home furnishings and décor and has been around since 1962. It operates more than 1,000 stores in the U.S. and Canada and posted $1.8 billion in net sales in fiscal 2018. Pier 1 has had some turnover in the CEO spot in the past few years and is currently managed by an interim CEO trying to execute a turnaround plan.
Moody's analysts are skeptical that it can make a comeback. In December, the service downgraded its outlook on Pier 1 to negative, saying the company's recovery has operational and execution issues and a major competitive disadvantage. Profit pressure from growing competition and tariffs on Chinese home-furnishings imports were also taking a toll. Its debt totals about $200 million.

8. J.Crew Group (J. Crew)
This once-popular multi-brand apparel retailer operates more than 450 stores in the U.S. as well as stores and outlets in Canada, France, the U.K., China, Korea and Japan. It has been around in some form since 1947 but started using the J. Crew name in 1983.
The preppy retailer has roughly 10,000 employees and $2.4 billion in annual revenue but has struggled of late because of decreased mall foot traffic and poor pricing decisions.
Moody's rates it as having a positive outlook overall despite being saddled with $1.7 billion in debt from a 2017 deal with bondholders it used to avoid a bankruptcy filing. It has had mixed results in its efforts and replaced CEO Jim Brett (who resigned in November after 17 months in the position) with a four-person management team.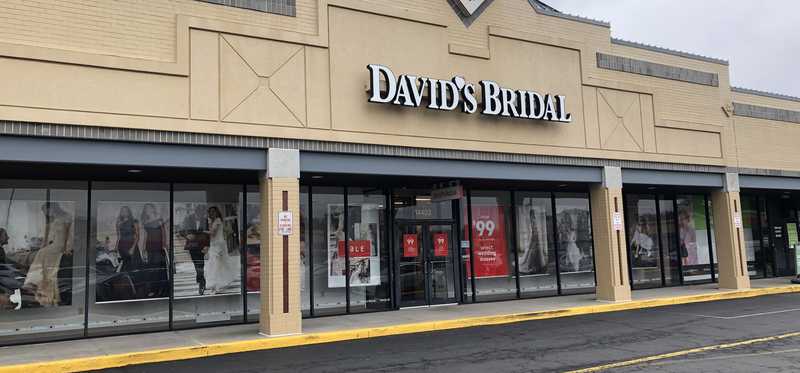 9. David's Bridal
America's largest bridal-store chain operates more than 300 stores in 45 states, Canada, the U.K. and Puerto Rico. As millennial brides increasingly turn to casual wedding dresses rather than traditional gowns, the formal wear specialist has struggled to cope with sales, earnings, and margin drops.
It filed for bankruptcy in November 2018 and emerged in January after shrinking its debt load by about $450 million through restructuring. Moody's currently rates it as stable, but the clothier still faces operational and market challenges, as well as the need to manage about $270 million in debt.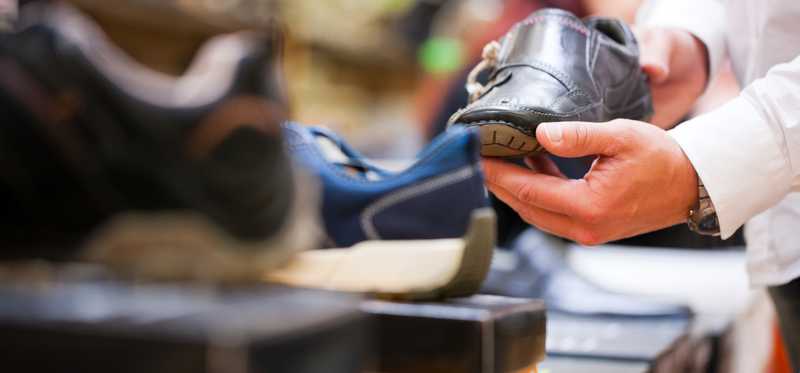 10. SHO Holding (Shoes for Crews)
Based in New York, this holding company has been around since 1984 and designs and manufactures slip-resistant footwear that it sells under the brand Shoes For Crews. It has only a couple retail outlets in Florida and Nevada and sells mostly through e-commerce sites.
It has about $300 million in debt and Moody's outlook for the company says it's stable with an unsustainable capital structure and high risk of distressed debt exchange.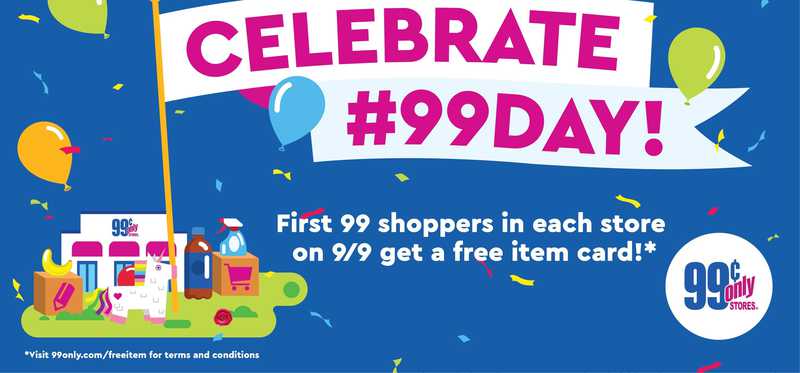 11. 99 Cents Only Stores
This discount chain has been around since 1982 and operates 391 locations in California, Texas, Arizona, and Nevada. As the store name implies, nearly all of its products are sold for less than $1.
The privately-held retail chain has been selective in releasing its financial statements. It's last quarterly report in December 2017 showed $553.6 million in net sales and a net loss of $27.1 million. Moody's rates the company as stable with weak liquidity issues and more than $700 million in debt on the books, mostly from a 2012 leveraged buyout.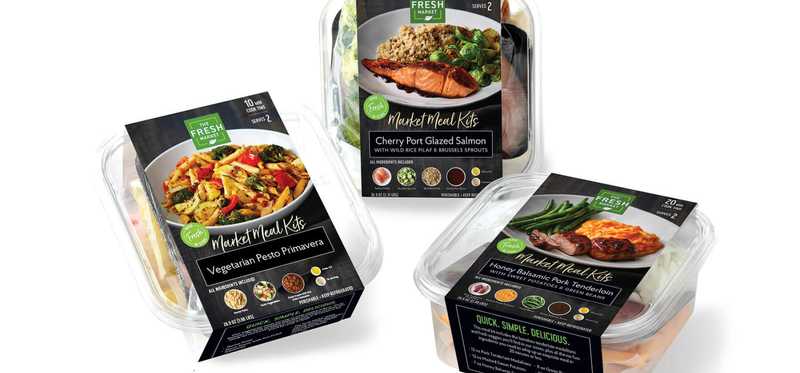 12. Fresh Market
The Fresh Market, is based on Greensboro, N.C., and operates 161 stores in 22 states. The "gourmet supermarket" chain has been privately held since 2016.
It's carrying more than $800 million in debt and has been under pressure from a competitive pricing environment and challenges from more traditional grocers, like Kroger and Walmart. Moody's outlook is negative over operational and execution issues.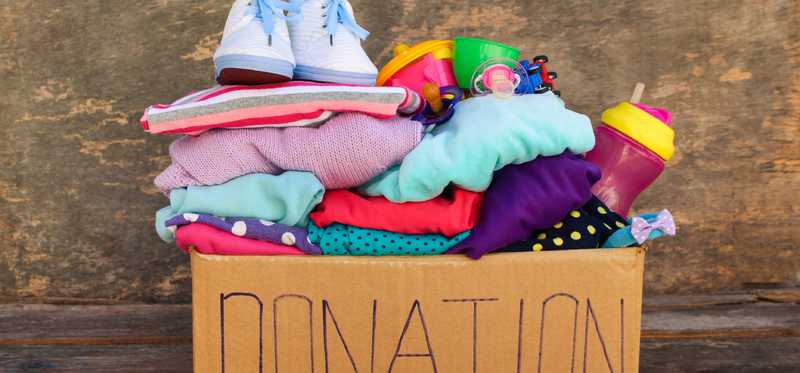 13. Evergreen (Value Village, Savers)
Based in Bellevue, Wash., Evergreen AcqCo 1 LP operates the thrift-store chains Value Village and Savers and has 22,000 employees. It buys gently used clothing, accessories, and household goods and resells them at 300-plus locations in the U.S., Canada, and Australia.
The company is carrying more than $800 million in debt and Moody's outlook is negative based on concerns over weak liquidity, an unsustainable capital structure and high risk of distressed debt exchange.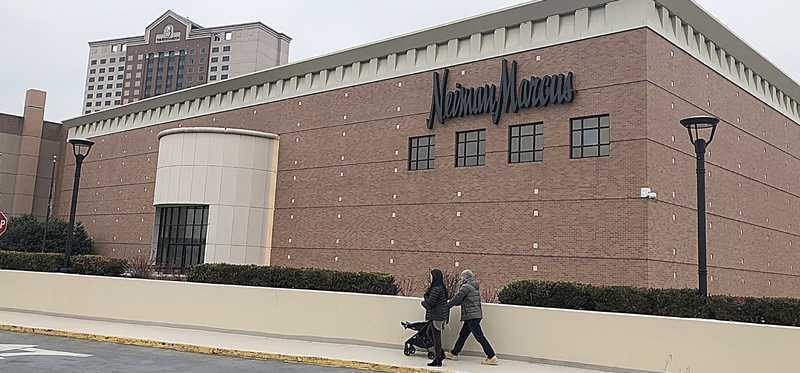 14. Neiman Marcus Group
The luxury department-store group Neiman Marcus includes 42 Nieman Marcus stores, two Bergdorf Goodman stores in Manhattan, and 24 Last Call locations. After years of losses, it has had five consecutive quarters of positive sales growth, but it's still wrestling with $4.6 billion in debt.
The retailer has been investing heavily in its online platform, which now accounts for over a third of sales and it is working to expand its international business to help maintain its growth. But a strong dollar, global economic uncertainties, and what Moody's calls an unsustainable capital structure mark the retailer's outlook as just stable for now.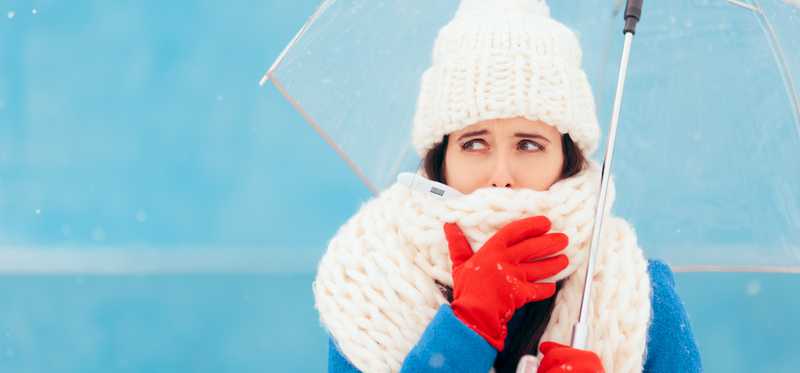 15. Indira Holdings (Totes, Isotoner)
The parent company of the Totes and Isotoner brands is based in Cincinnati and sells umbrellas, footwear, gloves, and other cold-weather accessories. It has net revenues close to $400 million a year, but it also has more than $200 million in debt on its books.

It's facing tough competition from Amazon, Walmart, Target, and others, both in-store and online. Moody's outlook for the company is negative based on concerns over weak liquidity, an unsustainable capital structure, and high risk of distressed debt exchange.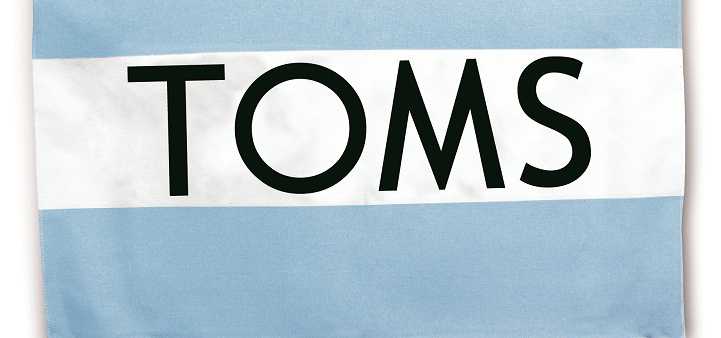 16. TOMS Shoes
This California company has been around since 2006 and started out selling shoes using a charitable model of giving away a pair of shoes to a needy child for every pair bought at retail. Many of the shoes are made in the countries where the donations are made. The company also sells eyewear, coffee, apparel, and handbags.
It's been struggling to pay down $313 million in debt it owes to private-equity firm Bain Capital (which bought 50% of the company in 2014). Moody's outlook for the company is negative based on concerns over weak liquidity, an unsustainable capital structure, and high risk of distressed debt exchange.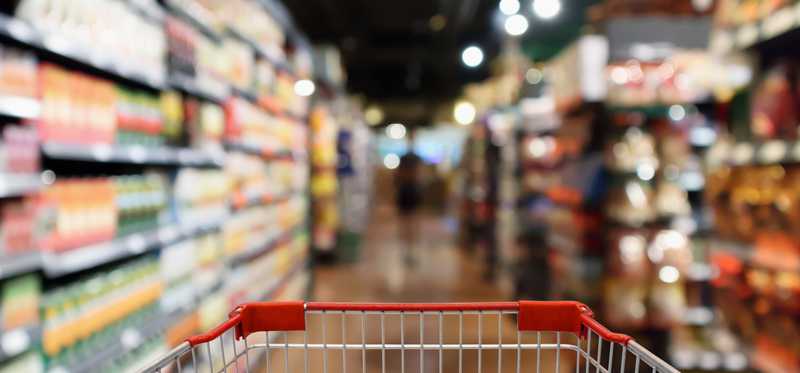 17. Fairway Group Holdings (Fairway Markets)
This chain operates 15 Fairway Markets and four wine shops in New York, Connecticut, and New Jersey. It is dealing with tough competition from specialty grocers like Whole Foods, Trader Joe's, and others which is putting a strain on its top-line growth, cash flow, liquidity and profitability, according to Moody's analysts.

It was publicly traded from 2013-2016 but went private after filing for bankruptcy in 2016. Moody's outlook for the company is negative with about $300 million in debt on the books and operational and execution issues.
The company's CEO, Abel Porter, told Bloomberg in November that Fairway is at no risk of running out of capital and it can still compete. "We're not burning cash; we're accumulating cash," he said.
John Mackey, CEO of Whole Foods Market, an Amazon subsidiary, is a member of The Motley Fool's board of directors. Kris Kinkade owns shares of KKR. The Motley Fool owns shares of and recommends Amazon. The Motley Fool owns shares of Moody's. The Motley Fool recommends KKR. The Motley Fool has a disclosure policy.
Premium Investing Services
Invest better with The Motley Fool. Get stock recommendations, portfolio guidance, and more from The Motley Fool's premium services.