If you want to start real estate investing -- especially flipping houses -- after repair value (ARV) is one of the most important terms to know. So what is it exactly? We'll dive in and explain everything you need to know about after repair value, including how to calculate it, when to use it, and things to keep in mind when using ARV as a real estate investor.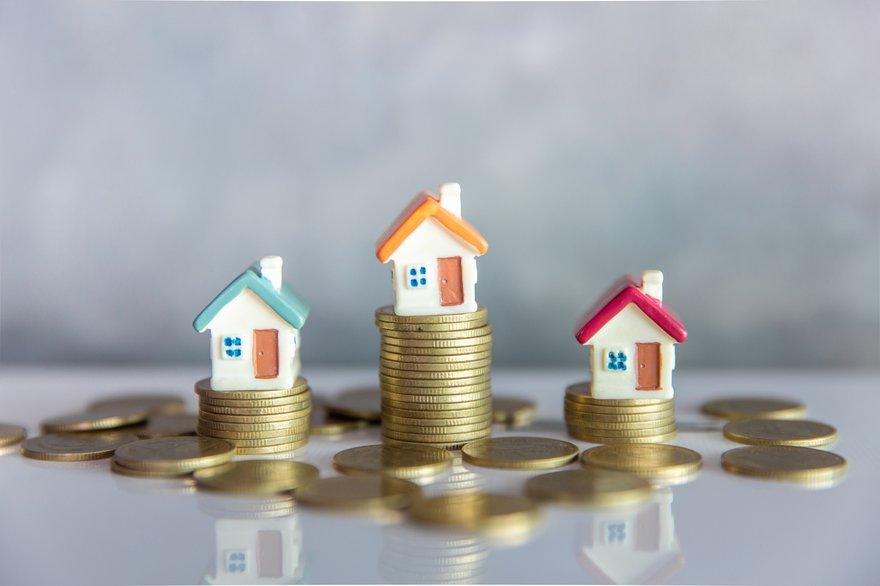 Source: Getty Images
What is after repair value (ARV)?
The after repair value is the value of a property after it's been improved, renovated, or fixed up. It's the estimated future value of the property after repair. ARV is determined by referencing nearby comparable properties (comps) in similar condition, age, size, build, and style that have recently sold.
After repair value is most commonly used with rehabbers who fix and flip homes, but can also be used with any type of real estate investment in which renovations or improvements to the property would add value.
How to calculate ARV
You can calculate the ARV by looking at comps in the multiple listing service (MLS) that have recently sold. Comps are comparable properties that are as similar as possible to the subject property, including the:
Condition of the property (upgrades, finishes, features, etc.)
Age of the property (ideally no more than five- to 10-year difference in age)
Size of the property (square footage should ideally be within 250 square feet of the subject property)
Construction and style of property (Craftsman, wood frame, brick, etc)
Location (typically within one mile or less, but ideally in the same neighborhood or subdivision)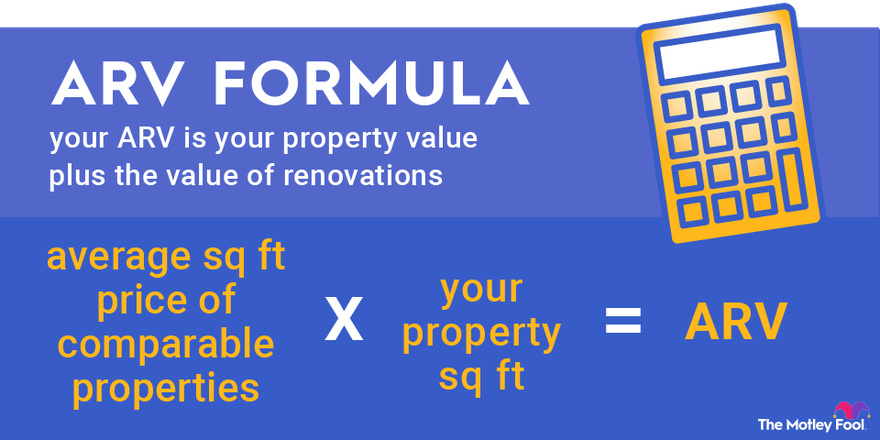 Image source: The Motley Fool
Most investors and real estate professionals try to find three to six comparable properties that sold no more than 90 days prior -- although sometimes you may have to find comps that sold as far back as six months.
From there, the after repair value is calculated by averaging the sales price of comparable properties. For example, let's say you find four properties in the immediate neighborhood that were renovated and sold in the past 90 days, and they came out to an average price of $175,000. This is your ARV and can be used to determine the likely sales price of the property after repair.
To get a more precise ARV, you can determine the average per square foot price (total sales price divided by the total square feet of the property), then multiply that price by the number of square feet in the subject property. For example, you found four comparable properties with an average price per square foot of $145. The subject property is 1,200 square feet, so your ARV would be $174,000.
Calculating the ARV of an investment property requires some skill and practice. Some investors are able to determine the ARV on their own, while many seek the help of a professional real estate agent to get a comparative market analysis (CMA).
The ARV formula in real estate investing
Most investors don't want to purchase a fixer-upper at market value. They want to purchase the property at a discount from its current value accounting for the repair cost.
The standard after repair value formula most wholesalers and rehabbers use to make offers is:
70% of the after repair value – repair cost = maximum offer price
For example, if a property has an after repair value of $250,000 and the estimated repair costs are $55,000, the investor would use the formula:
($250,000 x 70%) (ARV)
- $ 55,000 (estimated repair cost)
$ 120,000 (maximum offer price)
The maximum offer price is the most the investor should pay for the property, so most will start with a lower offer. The lower the purchase price, the more room for profit. While the 70% rule is a common standard in the industry, depending on the market, some rehabbers or wholesalers will go as far up as 75%–80% of ARV to have a competitive edge, although profit margins and risk will be greater if the percentage used is higher.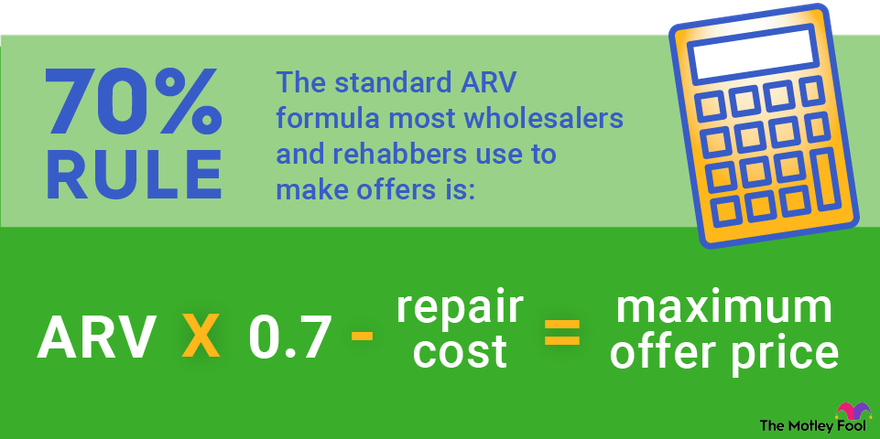 Image source: The Motley Fool
Having an accurate idea of estimated repair costs is essential to the success of using the ARV formula. Investors should account for every expense relating to the renovation of the property, including but not limited to:
Cosmetic improvements (such as new kitchen cabinets, countertops, appliances, paint, landscaping, light fixtures, backsplash, etc)
Structural improvements (such as a new HVAC, roof, plumbing, electrical, repairs to structural damage, etc)
Holding costs utilities (such as water, electricity, and property insurance)
How ARV relates to fix-and-flip financing
The after repair value isn't just used to formulate an offer; it's also used when getting financing for the fix and flip. There are private and hard money lenders that specifically offer loans for rehabs, typically with a maximum loan amount of 65% of the ARV. So if the ARV of the property is $250,000 the most the lender would finance is $162,500.
Knowing what the maximum loan can be helpful as you craft your offer. Let's say in that scenario above you are able to negotiate a purchase price of $110,000 and the repair cost will be around $55,000. This means the loan amount almost fits in the lending parameters that most hard money lenders or private lenders offer, and the investor only needs to bring a few thousand dollars to closing.
Things to keep in mind when using ARV as a real estate investor
I receive emails from wholesalers' advertising fix-and-flip opportunities. Sometimes their estimations of ARV and repairs are spot-on; other times, they are widely off base. You cannot always trust other's ARV or estimated repair cost even if they used the 70% rule or ARV formula.
After repair value is a valuable tool to help real estate investors quickly determine a starting offer price or determine if an investment property is worthwhile or not. Just keep in mind that the ARV is only useful or valid if the method and comps used to determine the ARV are accurate.
If you underestimated repair costs or used poor comps to derive the ARV, your estimation of a likely sales price could be way off base, leaving you with a property that you put more money into than it's worth.
If you aren't comfortable with calculating repair costs, get quotes before making an offer. Maybe you don't feel confident comping a property on your own. Ask for a local Realtor to help you determine a current market value and after repair value with a CMA. The more you practice calculating ARV, the better you will get.