Arweave (CRYPTO:AR) is a Web3 protocol that offers data storage on a decentralized network of devices. Like other storage coin projects, it matches people who need storage with users who have extra space available. There's one big difference between Arweave and the competition, though, which is that Arweave claims to offer permanent storage for a single up-front fee.
Storage is always needed, and Arweave's permanent storage is an intriguing selling point, although it technically guarantees 200 years of storage. It's also already in use and working with the Internet Archive to back up data collections. Considering how much potential Arweave has, it's worth understanding how it works.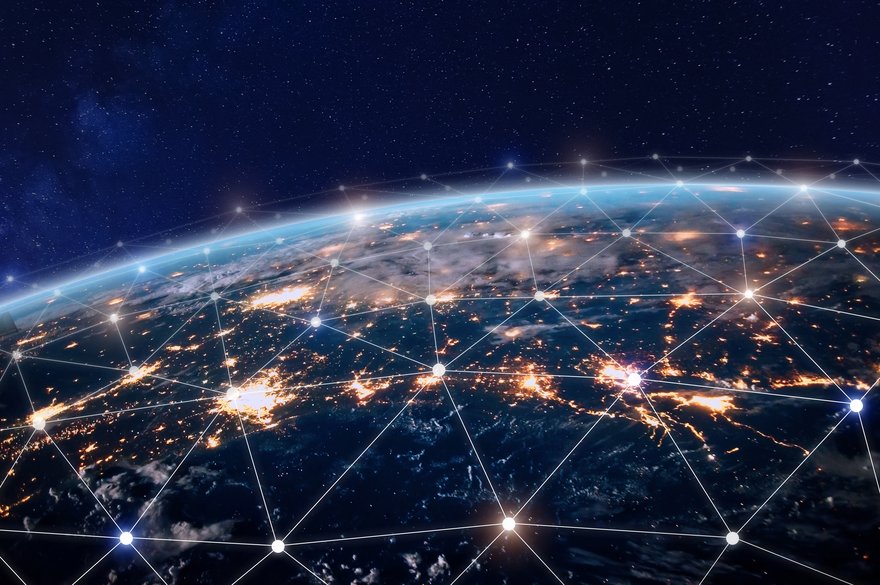 Source: Getty Images
What makes Arweave unique?
Arweave seeks to provide the world with the "Permaweb," which it defines as a "global, community-owned web that anyone can contribute to or get paid to maintain."
The basic idea behind Arweave is similar to other storage coins, such as Filecoin (CRYPTO:FIL) and Storj (CRYPTO:STORJ). All these projects allow anyone to rent out their unused hard drive space. While traditional storage providers operate data centers, storage coins create decentralized storage networks.
Most storage providers, including storage coin projects, charge monthly or yearly fees. Arweave turns the model on its head by charging one up-front fee for permanent storage. Storage on Arweave is paid for using the protocol's AR tokens.
The obvious question here is how a service can provide storage indefinitely for a single fee. Arweave's solution is a sustainable endowment. Most of its storage fees are deposited into this endowment, which grows by earning interest. Arweave pays future storage costs using the interest generated by the endowment.
However, there is fine print to the storage contract. Arweave guarantees to store data for at least 200 years or as long as the endowment has enough value. If its calculations are accurate, then it should be able to store data permanently. It guarantees 200 years because that's a conservative estimate.
Where Arweave came from
Sam Williams and William Jones co-founded Arweave while working on their doctoral degrees at the University of Kent. According to Williams, he thought of the idea while walking up a mountain in Scotland and brought it to Jones, who helped him with the technical details. They founded a technology company for the project, which was originally called Archain, on June 28, 2017.
The name was changed to Arweave a year later, and the Arweave mainnet launched in June 2018. Williams serves as the CEO. Rounding out the team are CTO Jesper Noehr and COO Sebastian Campos Groth.
Arweave's seed investors included heavyweights Coinbase Ventures and Andreessen Horowitz. There was also a public coin offering in 2020. Arweave operates a decentralized autonomous network (DAO) to incorporate community voting and decision-making.
How Arweave works
Most cryptocurrencies are built on blockchain technology, where data is stored in a chain of blocks. Arweave puts its own twist on this concept with a technology called blockweave, where data is stored in a graph of blocks.
Arweave miners maintain the blockweave by providing their disk space and replicating the network's data. Mining and validating blocks of data is done through a system called proof of access. In the proof-of-access system, when a miner checks a block, they must verify that it also contains a randomly selected marker from a previous block.
The result is an entirely different structure from what traditional blockchains and blockchain companies do. On the blockweave, every block is linked to two previous blocks and one following block.
Arweave also handles the legal challenges of public, permanent blockchain-based data storage by offering content moderation through several flexible mechanisms. Miners can analyze and refuse to store any data. Network gateways that provide access to stored data can filter data (regional gateways could implement different standards based on different legal needs). And Arweave-based apps can filter the data they show to users, allowing for the possibility of community-driven content moderation. As an example of positive content moderation, Arweave works with the Internet Watch Foundation to prevent distribution of content associated with the abuse of children.
There are several interesting Arweave apps, and since Arweave is a smart contract blockchain, there is an ongoing stream of new apps. The new apps include the Arweave web archive, for storing websites; Ardrive, for storing your files; and Permaweb Community, which allows users to create and run profit-sharing communities.
Partnerships
Given Arweave's goal of creating a permaweb, it makes sense that Arweave and the Internet Archive would team up since the two projects are a natural fit.
Arweave began working with the Internet Archive, a nonprofit digital library of internet sites, in 2020. The project involves Arweave using its technology to make access to the Internet Archive's data fault-tolerant and decentralized.
In addition, quite a few major blockchain networks have integrated Arweave to store their blockchain data. Blockchains that rely on Arweave to store historical transaction data include:
Beyond the ongoing demand for storage services that comes from blockchain transaction data storage, the Polygon network recently added Arweave integration for its dApps. As of early 2022, there is also a wrapped form of the AR token (wAR) that makes Arweave interoperable with the Ethereum network. The wAR token is available from the decentralized exchange Uniswap.
Unique risks
Arweave is offering a service with an extremely long life cycle and banking on its storage endowment for funding. It calculates how much to charge up front based on how much storage costs decline over the years.
The method makes sense, and it appears Arweave is conservative in what it promises compared to the amount in its storage endowment. But this is still a relatively new project that's claiming it can offer storage for hundreds of years at a minimum. It's natural to be skeptical of whether Arweave can live up to those claims. Plenty of other blockchain projects have made lofty promises only to end up failing.
Arweave's claim of permanent storage also feels disappointing when you learn that it's actually guaranteeing 200 years of storage. That's a long time, but it's a far cry from "permanent" and "forever," which is what Arweave states on its website.
Is Arweave a good investment?
Arweave has potential as a cryptocurrency investment. It has a well-defined use case, provides a unique service, and the number of partnerships it has established are a good sign since it shows what other organizations think of this storage coin.
To temper expectations, Arweave is still a high-risk project that's currently in the early stages. Permanent storage is a useful service, but it's one thing to promise it and another to deliver it. Arweave could run into unforeseen issues down the road as the amount of data it's storing grows.
It's also worth mentioning that Arweave's usability isn't the best. If you want to use it to store data, first you will need to use an Arweave-compatible blockchain wallet, find an exchange that sells AR tokens, buy some, and send them to your Arweave wallet. There is "how-to" documentation, but it requires several steps and potentially a new wallet and/or a new exchange.
Arweave wallet use will become simpler soon because a Metamask wallet "snap-in" extension for Arweave ("ArSnap") is under development -- but it's not released yet. By comparison, Arweave competitor Storj has a much more beginner-friendly interface and accepts credit card payments, so it's easier to use.
When you're investing in cryptocurrency, it's always good to take a measured approach. Arweave certainly has potential and could be a winner. At the same time, there are risks with every cryptocurrency, and Arweave is no exception. Investors should only put in money they can afford to lose and be prepared for price volatility.
How to buy Arweave
Buying options for Arweave are limited, at least if you're in the United States. Most of the major U.S. crypto exchanges haven't listed this cryptocurrency yet. Fortunately, there are a couple of places where U.S. investors can buy Arweave:
Internationally, Arweave is offered by Binance, KuCoin, Huobi Global, and Gate.io.
Although there are several storage coins on the market, Arweave is one of the most interesting. Its permanent storage and permaweb are both unique advantages that set Arweave apart. If you believe decentralized storage is the future, then this cryptocurrency could be worth buying or at least keeping an eye on.