10 Facts About Bitcoin You Should Know
Author: Matt Cochrane | March 28, 2018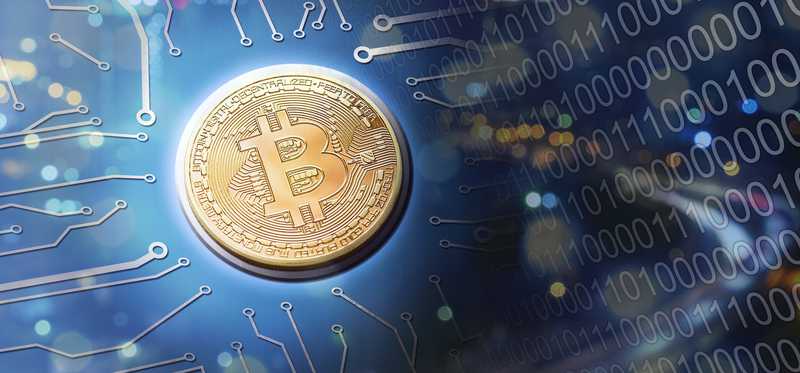 All aboard the crypto-coaster
The biggest investment story of the past 12 months has been the meteoric rise -- and fall and then rise and then fall and then rise and then fall -- of cryptocurrencies. Of course, the headline act of the group has been bitcoin, the first cryptocurrency to arrive on the scene more than nine years ago. In the past year, the price of bitcoin has rocketed from about $970 to $8,713, where it stands today -- an eightfold increase! Of course, during that time, its price peaked at nearly $20,000!
Because of its rapid rise in price, the asset has attracted lots of attention from both would-be investors and those that are just curious. Yet there still exists a lot of confusion about bitcoin and the blockchain technology behind it. If you are in either one of these camps, here are 10 facts you should know about bitcoin.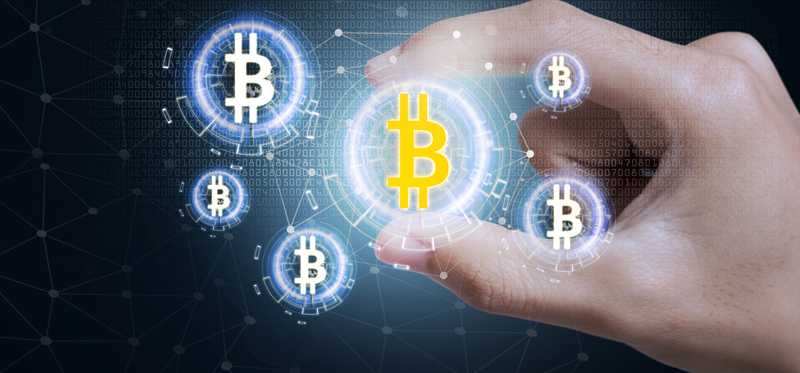 What is bitcoin?
It's probably best to begin by defining exactly what a bitcoin is. Bitcoin is a type of cryptocurrency, defined as "a digital currency in which encryption techniques are used to regulate the generation of units of currency and verify the transfer of funds, operating independently of a central bank."
In theory, it could enable direct, anonymous transactions between parties with virtually no transaction costs. It can do this because it is a virtual currency that involves no middlemen such as banks, payment processors, or credit card networks. It accomplishes all this using blockchain technology.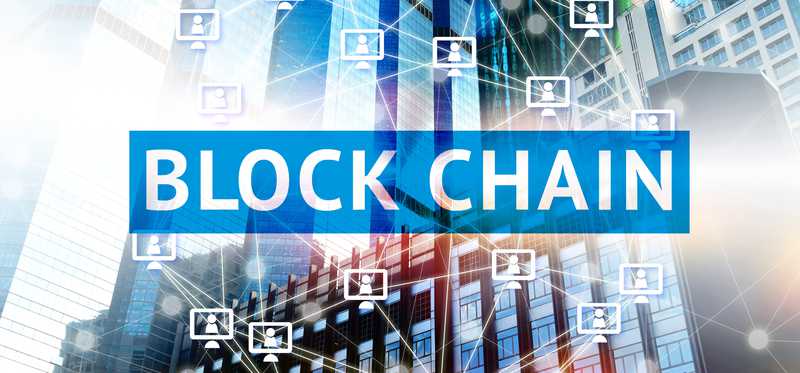 What is blockchain technology?
Simply put, a blockchain is a digital, decentralized, and distributed ledger, having the ability to be accessed by several different parties at any given time. This ledger can be used for tracking and documenting a variety of transactions of different asset classes and is not strictly used for bitcoin and other cryptocurrencies. When a transaction is made using bitcoin, it is recorded on a block. Once a block's memory is full, it is added to the previous blocks of recorded transactions in sequential order, making a chain of such blocks. The blockchain then becomes a permanent, unalterable database of recorded transactions.
For bitcoin purposes, the blockchain records each and every transaction made with bitcoins, including the time of the transaction, the amount, and the bitcoin wallets involved, but not any personal information of the parties involved. Several companies see the potential for blockchain technology outside of bitcoin and have begun making investments to explore these possibilities.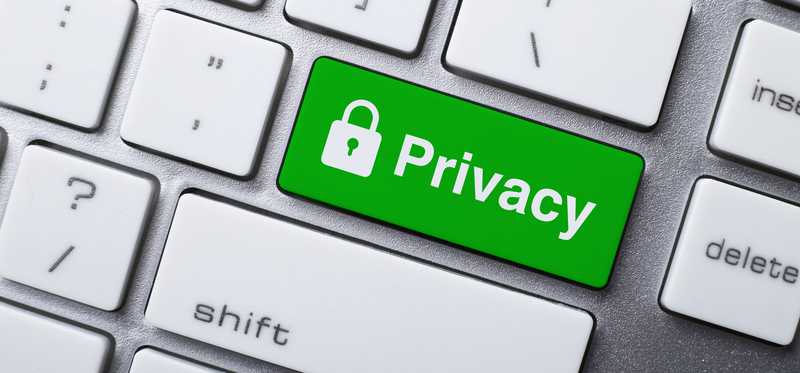 What makes bitcoin so special?
Bitcoin enthusiasts will say that it's the very nature of blockchain technology that gives bitcoin transactions three distinct advantages over the current monetary system.
First, because no middlemen are involved and all personal info is anonymized, bitcoin transactions are far more private than current transactions.
Second, the lack of middlemen means bitcoin transactions have the potential to be virtually free -- with no banks, credit card companies, or payment processors waiting to take small cuts from every single transaction. This is far from being realized today due to the high costs of buying and selling bitcoin, this remains the end goal for many bitcoin enthusiasts.
Finally, because the blockchain is distributed and decentralized, there is no central database that can be hacked. To hack a transaction, each computer hosting the blockchain, called nodes, would have to be hacked at virtually the same time, an impossible feat.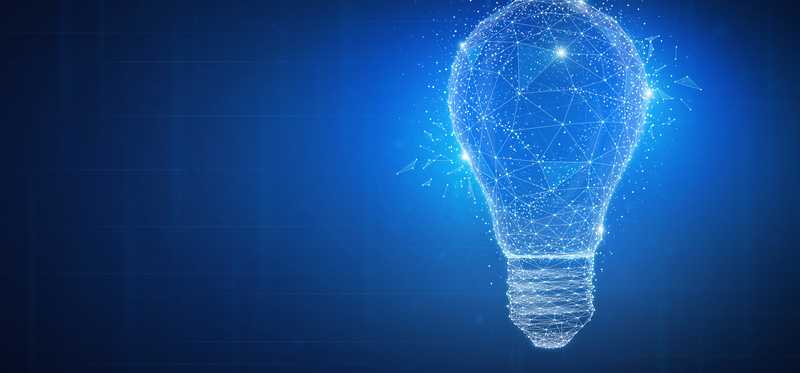 Where did bitcoin come from?
In October 2008, person or group using the pseudonym Satoshi Nakamoto posted a paper on a cryptography mailing list on bitcoin and how the cryptocurrency could work. In January 2009, the first bitcoin was mined and the software was released. The inventor of bitcoin was rewarded with all bitcoin mined in the currency's first ten days of existence, all of which is still unspent to this day. The blockchain shows that that there are still about one million bitcoins in Nakamoto's known wallet addresses, making the inventor worth a cool $7.5 billion.
There is still much speculation about the true identity of Satoshi Nakamoto, most of which is focused on a group of cypherpunks, a term used for cryptography enthusiasts and experts.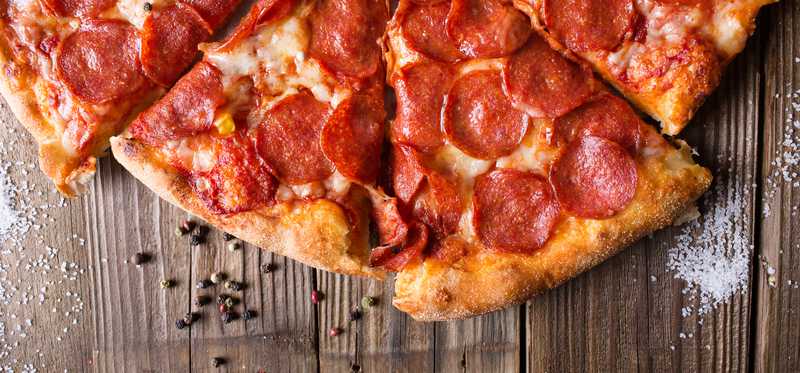 From pizza to the black market
On May 22, 2010, a Florida developer paid 10,000 bitcoins in exchange for two pizzas, a purchase widely recognized as the first transaction ever made using the cryptocurrency. Today, those same bitcoins would be worth almost $75 million!
After this modest introduction, bitcoin became a popular means of payment in the criminal underworld because of its anonymous nature. From 2011 to 2013, Ross Ulbricht, using the pseudonym Dread Pirate Roberts, ran the dark web site Silk Road, as an online black market. The site was built on a Tor network, allowing for anonymous internet surfing, and bitcoin payments, allowing for anonymous payments. The site gained in popularity until Ulbricht was finally discovered to be the site's founder, arrested in a San Francisco public library, and sentenced to a lifetime in prison for drug trafficking.
Of course, now bitcoin can be used to make purchases for so much more.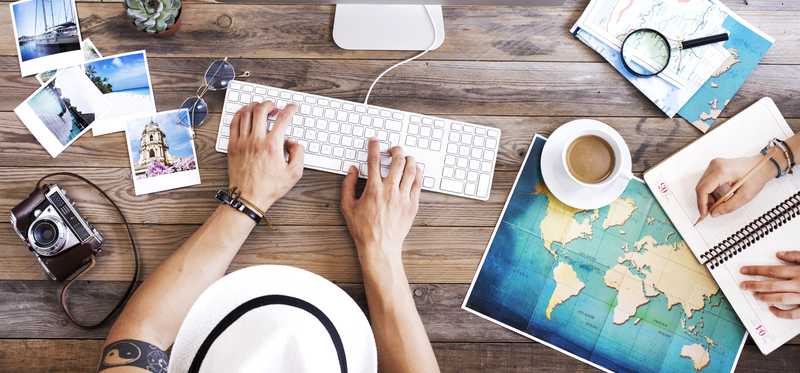 What bitcoin can buy today
Now, in 2018, bitcoin holders can use the cryptocurrency to buy almost anything their hearts desire. In fact, it might be shorter to actually list what bitcoin can't buy. Since 2014, Overstock.com Inc. (NASDAQ:OSTK) has partnered with Coinbase to accept the cryptocurrency for orders made on its website. The rise in the price of bitcoin caused the stock to soar in 2017, even though it has given a good deal of those gains back year-to-date.
Of course, Overstock.com is far from the only company accepting cryptocurrencies these days.
Dish Network Corp (NASDAQ:DISH) has accepted bitcoin in exchange for its cable packages since 2014.
Microsoft Corporation (NASDAQ:MSFT) accepts bitcoin for downloaded content from its X-box and Windows stores, but not for purchased items from its online store.
Merchants using Intuit Inc's (NASDAQ:INTU) Quickbooks invoice software can accept bitcoin as payment.
Vacationers can pay for their trips using bitcoin through Expedia Inc's (NASDAQ:EXPE) many travel booking brands such as Orbitz, Travelocity, Hotels.com, and Hotwire.
Other items that can be bought using bitcoin include guns (legally), gold, and even real estate.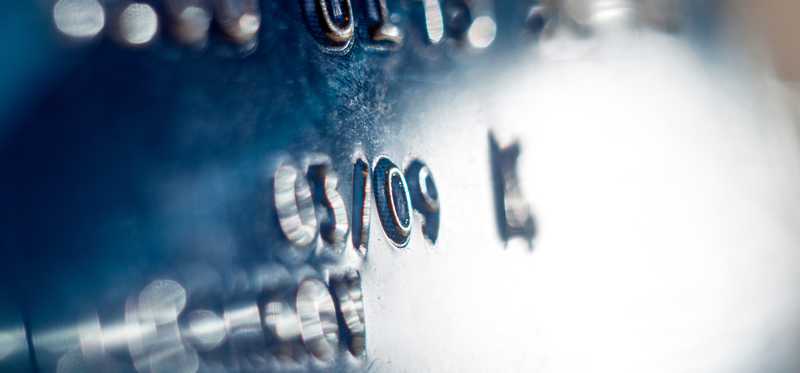 How to buy bitcoin
Many still wonder how they can even purchase bitcoin. After all, it's not like we can buy the cryptocurrency at a local drug store or even through Amazon. The most popular way to buy bitcoin is through a bitcoin wallet, which can either be web- or device-based. One of the most popular of the web-based wallets is Coinbase. Setting up an account on Coinbase is remarkably similar to establishing an online brokerage account. Account holders have to give the online exchange their personal information and link it to a traditional bank account. If customers simply want to buy cryptocurrencies and are not worried about selling, then linking an account to a credit card will do.
Due to severe hacking problems of online bitcoin exchanges, many believe hardware wallets are better, more secure options. After all, it's not like online bitcoin wallets are FDIC-insured in cases of breaches and theft. Of course, hardware wallet devices come with their own risks as well. For starters, there is no bank or hotline to call if a password is lost. That means if you forget it or lose it or pass on without your loved ones having access to it, the bitcoins contained within the wallet are gone forever. No matter which type of wallet investors choose to go with, tips available from bitcoin.org on securing your wallet should be carefully considered -- there are many precautions that should be taken when investing in bitcoin. 
ALSO READ: Who's Really Getting Rich in Bitcoin and Cryptocurrencies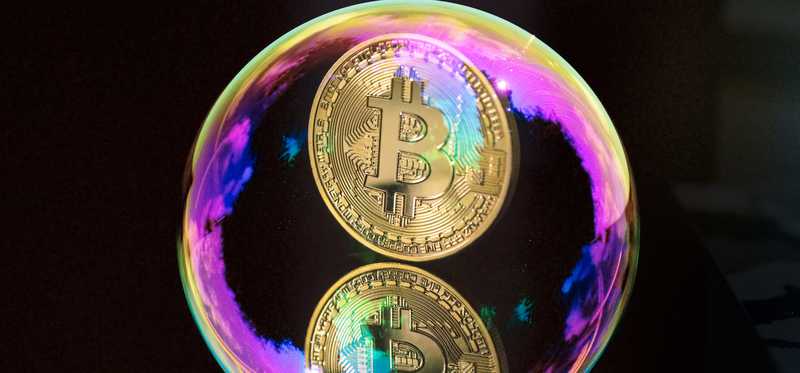 Is bitcoin a good investment?
Opinions on whether bitcoin makes a solid investment vary widely. JPMorgan Chase & Co. (NYSE:JPM) CEO Jamie Dimon famously called bitcoin a "fraud" last year, comments he has since said he regrets. As early as 2014, Warren Buffett called the cryptocurrency a "mirage." Dallas Mavericks owner and serial entrepreneur Mark Cuban said, "If you have money you can gamble with, then it's worth taking a shot." Billionaire entrepreneur Richard Branson is a huge fan of blockchain and bitcoin, though he allows that another cryptocurrency might overtake it one day.
What do I think? I tend to side with Mark Cuban: If one has money they can afford to speculate with, it could be considered as a hedge against stock market uncertainty and the world's established currencies, much like gold is used in the investment world. That being said, I do think there are smarter ways to gain exposure to the cryptocurrency than buying it outright.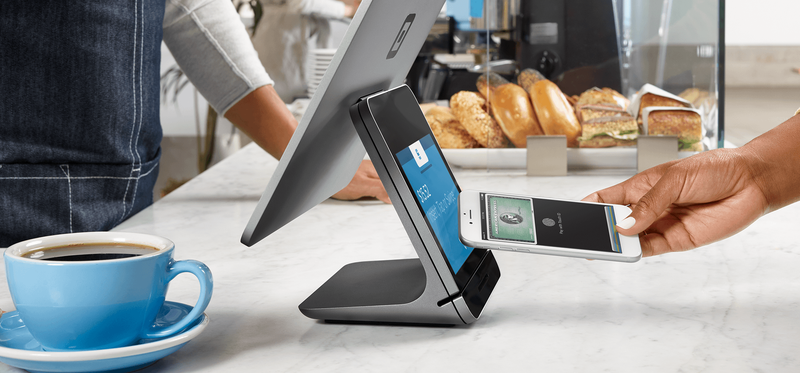 Top bitcoin stocks
Beyond buying bitcoin, there are other, safer ways for investors to benefit from a continued rise in the cryptocurrency. For starters, both Cboe Global Markets Inc. (NASDAQ:CBOE) and CME Group Inc (NASDAQ:CME) began allowing the trading of bitcoin futures on their platforms last December. With the price chart of bitcoin over the past three months looking like a mountain range, more and more traders might want to try their hand at profiting from this volatility, making these future contracts very popular.
Savvy investors might also want to consider NVIDIA Corporation (NASDAQ:NVDA). The company designs graphics chips that are ideal for cryptocurrency mining. While these chips are not used for bitcoin mining per se, they are used for new cryptocurrencies and offer investors a chance to gain exposure to the cryptocurrency asset class.
A final top bitcoin stock idea is Square Inc (NYSE:SQ). Square has been innovating in the payments processing industry for several years by introducing platforms such as Caviar and Square Capital in its subscription and services-based revenue segment. Late last year, Square added the capability for its Cash app users to buy and sell bitcoins through the platform. Since that time, use of the app has exploded and now sports 7 million monthly active users. Square doesn't add any fees to the buying and selling of bitcoin, but does make money from the spread in the prices that it buys and sells bitcoin.
ALSO READ: These "Bitcoin Stocks" Have Virtually Nothing to Do With Bitcoin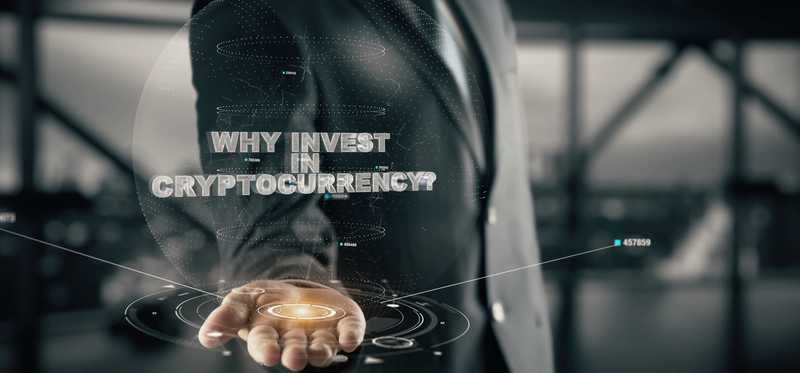 Bitcoin isn't the only cryptocurrency
The final thing investors should know and understand about bitcoin is that it is far from the only cryptocurrency game in town. While it was the first cryptocurrency and has the largest market cap (approximately $150 billion), there are several others investors should know about:
Ethereum, with a market cap of about $55 billion, is most noticeable for the attraction its blockchain model has gotten from big businesses.
Ripple XRP's market cap is almost $27 billion and might be the perfect solution for cross-border payments.
Many believe Litecoin has the necessary attributes to eventually push aside bitcoin and become "the go-to medium of exchange for digital currency users." Litecoin is currently the fourth-largest cryptocurrency with a market cap of about $9.5 billion.
Of course, these are the largest but there are many, many more. A recent count put the number of cryptocurrencies on the market at 1,658 and, by the time you read this, that number will undoubtedly be higher.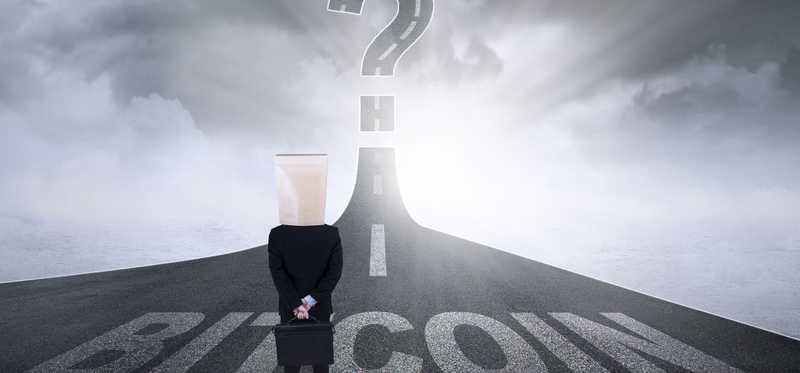 What's next for bitcoin?
Ultimately, it's almost impossible to know where bitcoin will go from here. Ten years from now we could be looking back at one of the most transformative objects in the financial industry's history or at a curiosity that burned out almost as fast as it burned bright. In due course, it could also be remembered for paving the way for another cryptocurrency. Either way, before making any investment in the cryptocurrency market, it's important to understand what bitcoin is and where it came from. 
Teresa Kersten is an employee of LinkedIn and is a member of The Motley Fool's board of directors. LinkedIn is owned by Microsoft. Matthew Cochrane owns shares of JPMorgan Chase, Microsoft, Nvidia, and Square. Matthew Cochrane has no positions in any cryptocurrencies mentioned. The Motley Fool owns shares of and recommends CME Group, Intuit, and Nvidia. The Motley Fool owns shares of Square. The Motley Fool recommends Cboe Global Markets and Expedia. The Motley Fool has no position in any cryptocurrencies mentioned. The Motley Fool has a disclosure policy.