While it doesn't influence our opinions of products, we may receive compensation from partners whose offers appear here. We're on your side, always. See our full advertiser disclosure.
Get the terms you want for your student loans by refinancing them.
Image source: Getty Images.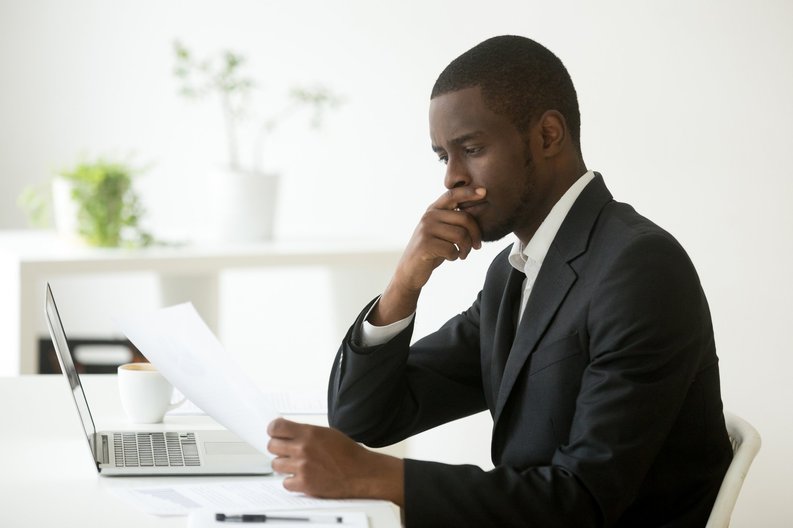 Student loans are a major expense that most people spend years paying off, but you don't need to be saddled with the same terms the whole time. If you want to get a lower interest rate, go from a variable to a fixed interest rate (or vice versa), or pay less per month, refinancing your student loans can help you accomplish any of those goals.
When you refinance your student loans, it pays to know what you're doing and how you can get the best deal. This guide will cover every stage of the process from start to finish, beginning with how student loan refinancing works.
What is student loan refinancing?
Student loan refinancing is like any other type of refinancing. You borrow a new student loan with the terms you'd like, and then you use that to pay off any previous student loans you had. Popular reasons to refinance would be to get a:
Lower interest rate -- A popular reason to refinance student loans is so that you can secure a lower interest rate and save money.
Lower monthly payment -- If you're having trouble making your student loan payments every month, you could elect to refinance them with a loan that has a longer term. This will reduce your monthly payment amount. Of course, you'll pay more interest overall when you have a longer loan term.
Different type of interest rate -- Student loans are available with fixed interest rates, which always stay the same, and variable interest rates, which usually start out lower but can change over time. Refinancing allows you to switch from one to the other.
You can do this with any or all or your current student loans, including private and federal loans. But if you're planning on refinancing federal student loans, you need to know what the long-term ramifications can be.
Why you should be careful about refinancing federal student loans
Federal student loans offer certain benefits that you won't get with private student loans. These include:
Income-based repayment options
Loan forgiveness programs
Forbearance or deferment on your loan (some private lenders also offer this, but not all of them)
Herein lies the problem -- the only way to refinance student loans is by getting a new private student loan. To refinance federal student loans, you do so by paying them off with a private loan, meaning you lose out on the potential benefits that federal loans have.
You'll have to evaluate your situation to decide whether refinancing federal student loans is a wise decision. For example, if you work in the public sector and could qualify for loan forgiveness in the future, you'd typically be better off keeping your federal loans. On the other hand, if you don't work in the public sector and you've had no problems making your loan payments to date, then you may want to go ahead and refinance to save money on interest.
Remember that when you're refinancing, you can pick exactly which loans you want to refinance. You're free to refinance only your private student loans and continue paying off the federal loans like normal. You may find that option gives you the best of both worlds, allowing you to save money on your private loans while retaining the perks of your federal loans.
What to do before refinancing your student loans
Once you've decided that you'll refinance your student loans, there are a few preliminary steps you should take:
Decide which of your student loans you'll refinance
Figure out whether you want a fixed- or variable-rate loan
Check your credit and pay down any credit card debt
First, you'll need to check the current student loans you have to figure out which ones to refinance. Consumers frequently refinance all their student loans together, which is good because it also works as a form of loan consolidation. However, if you have federal student loans, you may want to leave them out.
Next, you can choose what type of interest rate you want when you refinance. Variable-rate student loans can cost you less to start, but there's the possibility that the interest rate goes up later. As a general rule, a variable-rate loan works well when you only need a couple years to pay off the balance, but you may also want to read more about choosing between fixed and variable student loan refinancing.
Last but not least, it's time to check your credit. This will play a big part in the lenders and loan terms you have available to you. The fastest way to bump up your credit score is to lower your credit utilization by paying down credit card debt, and raising your score this way could save you a lot of cash if it gets you a lower interest rate.
Alternatively, you could find a cosigner who's willing to go to bat for you on your application to refinance your student loans. When you have a cosigner, the lender will use that person's credit and financial history to determine your loan terms, which can help you out significantly if that person has a much higher credit score than you.
How to refinance your student loans
You've done all the leg work, and now you can get your student loans refinanced. Here's how:
There are a lot of student loan refinancing options out there, so the more you look at, the more likely you are to find the best deal.
Shop around to find one that seems like a good fit. All these lenders let you check what kind of loan terms you could get through them online in a matter of minutes. You just plug in some of your information, the lender does a soft credit check (which has no impact on your credit score), and then they'll show you potential loan options.
As you're researching your loan options, you'll see that you have the option of getting a loan with a fixed or a variable interest rate. Variable-rate loans generally have lower interest rates in the beginning, but the risk is that the interest rate could go up, whereas a fixed-rate loan would always remain the same.
Neither type of loan is necessarily better than the other, so you'll need to figure out which is best for you. If you're not sure, we've got a guide on fixed and variable-rate loans that will help you make the right choice.
After researching lenders and checking loan terms with a few of them, you'll be ready to pick one and fill out an application.
Again, you can do all this online. The loan application will take a bit of time, but it's not too tough when you're prepared. You'll have to provide some of your personal information, such as your Social Security number, date of birth, and billing address.
The lender will also require income verification, so make sure you have paystubs, bank records, or another type of verification ready to go. Since you're refinancing student loans, you'll also need statements for any loans you plan to refinance.
Once you've submitted your application, you just need to wait for the lender's decision. Fortunately, this hardly ever takes longer than a couple weeks, and many times it's even faster.
Assuming you're approved, you can use your new loan to pay off your previous student loans once it's funded. Until that happens, make sure you stay up to date on your loan payments.
If you're denied, you have two options:
Wait and try to refinance again in the future, either after you've improved your financial situation (your credit score and/or your income) or when you've found a cosigner.
Find another lender with easier borrowing requirements. Some student loan refinancing lenders are more flexible than others when it comes to their customers' credit and income.
A better deal on your student loans
Whether the terms of your student loans aren't working for you or you want to look into securing a lower interest rate, refinancing could be just what you need.
Need a checking account? Check out The Ascent's list of the best checking accounts for students.