It's fair to say that cryptocurrencies aren't always easy to understand. Cryptocurrency has only been around since 2008, so it's still a new concept for many people. There's also a constant influx of crypto projects that have their own unique features and technologies. Fortunately, a whitepaper gives potential investors a detailed breakdown of a cryptocurrency.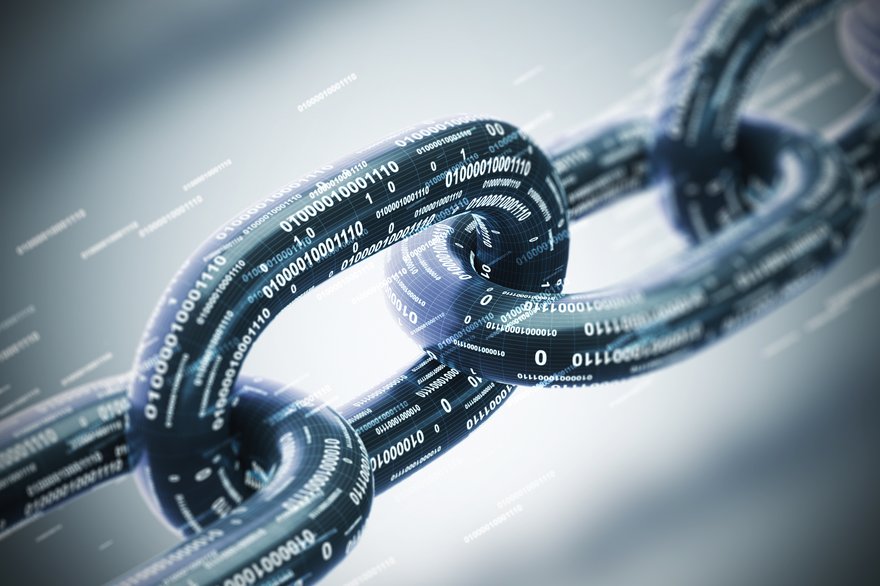 Source: Getty images
What is a whitepaper?
A whitepaper is a document that explains the purpose of a project and how it works. For a cryptocurrency, the whitepaper is a guide to its technology, features, and goals. It's designed to introduce the project to a new audience of prospective users and investors.
Cryptocurrency whitepapers are normally written in an academic format with technical information, statistics, and diagrams. Founders of a new cryptocurrency publish the whitepaper before launch to generate interest, especially if they plan on holding an initial coin offering (ICO) for fundraising purposes.
It's important to clarify that there are no rules about what constitutes a whitepaper. Having a whitepaper doesn't mean a cryptocurrency is a quality project. The team behind a project can write the whitepaper in any style they want. They're not always detailed -- or even useful, as anyone who has read the whitepaper for a meme coin can tell you.
Understanding a whitepaper
The key to understanding a whitepaper is taking your time on it. Most whitepapers aren't light reading.
It helps to look at a cryptocurrency whitepaper as a way to answer the most important questions about that cryptocurrency, starting with its purpose. A whitepaper should cover the real-world problems its cryptocurrency is attempting to solve, and this information should be presented quickly. Be wary of cryptocurrencies with lackluster goals, such as "building a strong community," or, worse yet, "putting memes in space" (that's an actual goal from a crypto project).
The whitepaper should also explain how the cryptocurrency's technology works. Look for how it validates transactions and adds new tokens to the circulating supply. For example, Bitcoin (CRYPTO:BTC) does this through a system called proof of work, which relies on miners who expend computing power. Other cryptocurrencies have their own methods, with proof of stake being another popular system.
One more important item to look for in a whitepaper is a roadmap. This lays out a project's goals, such as launching its mainnet or getting listed on major crypto exchanges, and when it plans to accomplish them. For projects that have already launched, reviewing the roadmap is a good way to see if they've stayed on track.
Key components of a whitepaper
The key components of a whitepaper are:
Outline/table of contents
Introduction
Functionality
Consensus mechanism
Real-world examples
Diagrams
Conclusion
A crypto whitepaper may have some or all of those components. Every project is different, and the right whitepaper format depends on the cryptocurrency.
Here are more details on each whitepaper component:
Outline/table of contents
The beginning of most whitepapers includes a breakdown of the overall structure. That may be in the form of a table of contents listing every section or a paragraph providing a general outline of what's to come.
Introduction
The introduction is a crucial part of every whitepaper. It explains why this cryptocurrency is needed. It often starts by detailing a current system, its problems, and how the cryptocurrency could solve them. Introductions also typically include a quick summary of the cryptocurrency project and how it will work.
Functionality
In most cases, the bulk of a whitepaper is dedicated to a cryptocurrency's functionality -- or, more simply, what the cryptocurrency does and how it does it. There are normally multiple sections that cover the cryptocurrency's blockchain network and its different features.
Consensus mechanism
A consensus mechanism explains how the nodes in a blockchain reach an agreement on the state of the network. It's the system used to reach a consensus on which transactions are valid and should be added to the blockchain.
Real-world examples
Cryptocurrency concepts are often far from beginner-friendly. A good whitepaper will include real-world examples that help explain a project's features and uses more clearly. The Bitcoin whitepaper did this well, using the electronic payments system at that time to illustrate Bitcoin's role.
Diagrams
Like real-world examples, diagrams are another helpful tool that makes a crypto project easier to understand. Some concepts are difficult to explain completely in text, and that's where a visual aid comes in handy
Conclusion
At the end of most whitepapers, there's a conclusion that summarizes the project. Although previous sections tackled different parts of the cryptocurrency individually, a conclusion shows how the elements come together into a cohesive whole.
Examples of whitepapers
The first cryptocurrency whitepaper was "Bitcoin: A Peer-to-Peer Electronic Cash System" by the anonymous Bitcoin founder who used the pseudonym Satoshi Nakamoto. Released in 2008, the Bitcoin whitepaper is surprisingly short by cryptocurrency standards. It's nine pages and consists of 12 sections. The introduction covers the weaknesses in the electronic payments system, while most of the following sections explain the technical aspects of Bitcoin.
Although there have been many whitepapers released since then, arguably the most important is the whitepaper for Ethereum (CRYPTO:ETH). "Ethereum: A Next-Generation Smart Contract and Decentralized Application Platform" was written by Vitalik Buterin and released in 2014.
Ethereum is a more versatile blockchain platform than Bitcoin because it can run smart contracts, and it has a much longer whitepaper. The Ethereum whitepaper is 36 pages and explains the unique features it offers, which include a variety of decentralized services such as decentralized finance (DeFi) apps that act as a blockchain alternative to traditional financial services.
Importance of whitepapers
Whitepapers are the introduction to new cryptocurrencies. They're also typically the most thorough description of cryptocurrency projects. Although a cryptocurrency's website should also have plenty of information, a whitepaper is more in-depth and will likely cover technical details that a website might not.
A whitepaper is the best way to educate people about a cryptocurrency and to attract investors. If you're investing in cryptocurrency, whitepapers are one of the most detailed resources for learning about them. It can take some time and patience to get through a whitepaper, but it's well worth it to fully understand a cryptocurrency before you invest.