Top CEOs to Watch in 2022
The best chief executive officers (CEOs) in the world typically aren't the flashiest ones. They think beyond tomorrow's share prices or the next earnings call to create lasting value. These are seven top CEOs for long-term investors to watch as they build great businesses that are worth holding for decades.
1. Dr. Lisa Su, AMD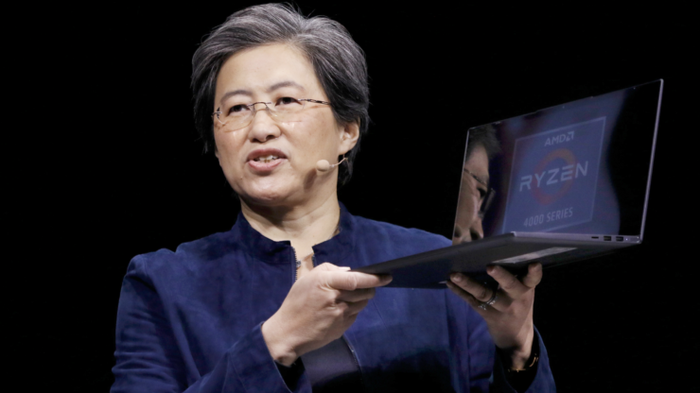 Advanced Micro Devices (NASDAQ:AMD) seemed destined for bankruptcy in late 2014, which is when Dr. Lisa Su became the chipmaker's CEO. As of May, 2021, AMD's share price is nearly 25 times what it was when she took command of the semiconductor manufacturer.
Su, who has a PhD in electrical engineering from the Massachusetts Institute of Technology, led the remarkable turnaround by zeroing in on what the company did well: making central processing units (CPUs) for computers and servers. She also diversified the business to focus on chips for gaming consoles and data centers, both of which have been lucrative bets during the pandemic. Just as important, though, were Su's decisions about what not to focus on: developing chips for smartphones and tablets, even though the rest of the industry still believed in mobile as the next big thing.
Although the AMD share price is down by about 20% from a peak in January, 2021, highs, due to the technology sell-off and increased competition from rival Intuit (NASDAQ:INTU), long-term investors should pay attention to Su. In April, 2021, shareholders approved AMD's first major acquisition under Su's leadership -- the $35 billion purchase of fellow semiconductor manufacturer Xilinx (NASDAQ:XLNX). AMD has said that the acquisition will increase its total addressable market to $110 billion.
2. Corie Barry, Best Buy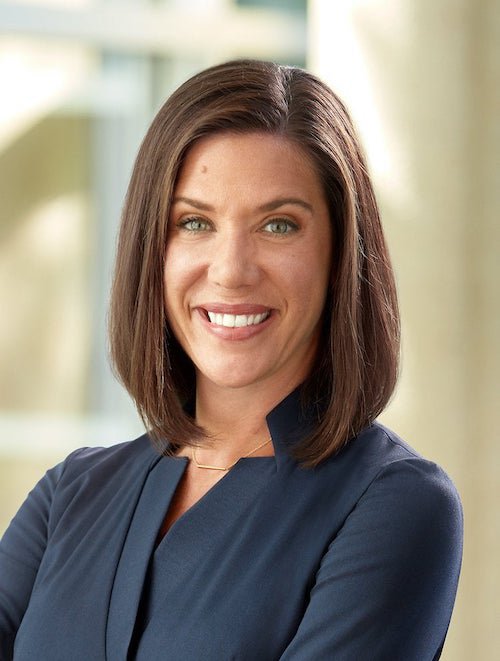 CEO Corie Barry's pandemic-driven decision to voluntarily close all Best Buy (NYSE:BBY) stores nationwide due to COVID-19 could have been a disaster for the retailer. But Barry's quick decision making helped the company in 2020 to maintain sales at 81% of those of the same six-week period in 2019 -- while not a single customer shopped in its brick-and-mortar stores.
Barry held about 15 employee positions at Best Buy before becoming CEO less than a year before the pandemic. She oversaw the rapid shift to curbside pickup that helped the company to stay competitive, if at a newcomer's disadvantage, against rivals like Walmart (NYSE:WMT) -- where customers already habitually stock up on essentials. In late April, she unveiled an appointment-only model to draw customers back to stores. Barry then made the once-unthinkable move of remodeling stores right before the holiday rush, to accommodate demand for same-day delivery and in-store pickup.
Barry is now testing new store formats in response to post-pandemic consumer shopping habits. That includes reducing some new-store footprints by nearly half and using brick-and-mortar space for online order fulfillment. Barry's willingness to take quick action makes her a CEO to watch long after the pandemic.
3. Marvin Ellison, Lowe's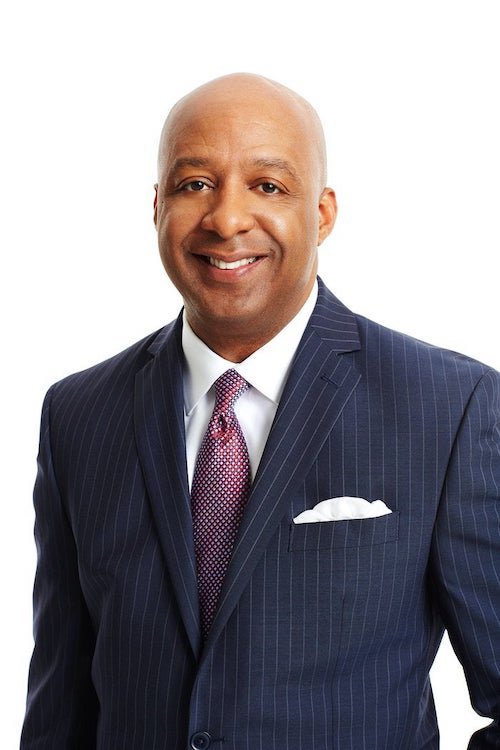 On his first day as the CEO of Lowe's (NYSE:LOW) in 2018, Marvin Ellison skipped the welcome celebrations. Instead he headed straight to the contractor's desk in a store, to better understand pain points for customers. In February, 2020, Ellison publicly told CNBC about another customer pain point, describing the company's website as so "clunky" that "you may not get the whole way to checkout." Ellison's push to improve e-commerce paid off, with online sales increasing by 111% in the company's 2020 fiscal year.
Although home-improvement chains in general were big pandemic winners as people spent more time at home, Lowe's has increased its sales at a faster pace since COVID-19 began than rival Home Depot (NYSE:HD) -- which just so happens to be Ellison's former employer. With the stay-at-home-related surge in sales likely to cool off, Ellison has shifted more focus toward increasing the company's business with professional contractors.
4. Mary Barra, General Motors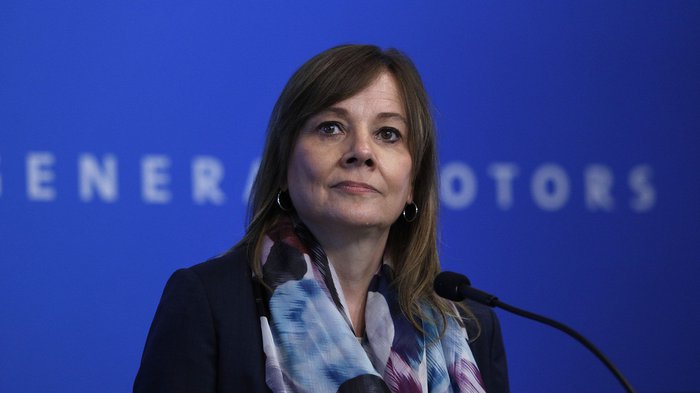 General Motors (NYSE:GM) isn't the electric-vehicle maker that the world is talking about. But anyone who believes that the future of cars will be fuel-free should pay close attention to CEO Mary Barra's plans for GM. Barra is pushing forward with an ambitious plan to invest $27 billion into electric vehicles through 2025. In January, 2021, Barra announced GM's goal of going all-electric for light-duty vehicles by 2035.
Barra, an electrical engineer who joined GM in 1980 as an 18-year-old intern, doesn't have a track record of blowing cash on ill-fated trends. Upon becoming GM's top executive in 2014, Barra started streamlining, by eliminating underperforming vehicles and pulling out of unprofitable markets, including Europe and India.
Barra has taken a streamlined approach to management as well. She famously distilled GM's 10-page dress code down to two words: "Dress appropriately." In April, 2021, she took a similar approach when she announced GM's new "Work Appropriately" policy of allowing employees to work remotely on a permanent basis if their jobs permit it.
5. Satya Nadella, Microsoft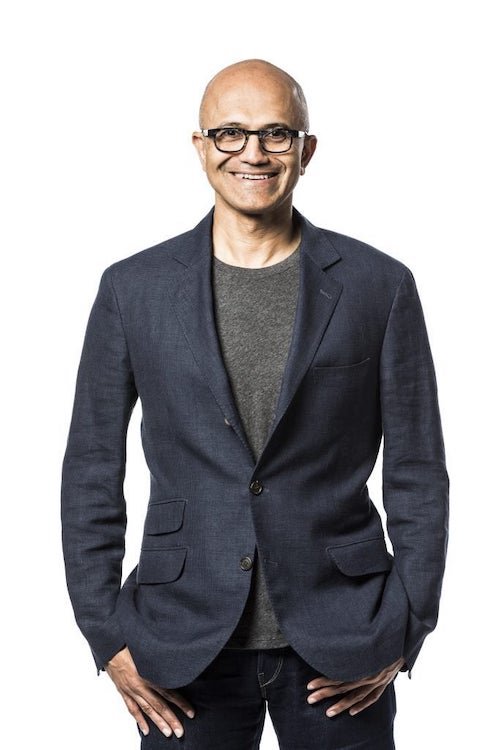 In Satya Nadella's first five years as CEO, Microsoft's (NASDAQ:MSFT) market cap smashed the $1 trillion ceiling. One of the key drivers of Nadella's success was focusing on Microsoft's then-fledgling cloud services as the new core of the company's business and eventually ditching plans for a Windows smartphone. The company under Nadella has delivered plenty for investors, with the Microsoft share price increasing more than fivefold under his leadership.
Nadella has also accomplished the feat of overhauling Microsoft's notoriously cutthroat culture, which often resulted in employees competing rather than collaborating. When he first became CEO in 2014, he challenged employees to become "learn-it-alls" rather than "know-it-alls." But while Nadella has been widely praised for turning around Microsoft's culture, he's careful to not take too much credit.
"From ancient Greece to modern Silicon Valley, the only thing that gets in the way of continued success and relevance, and impact, is hubris," Nadella told The Los Angeles Times in 2019.
With a 98% approval rating, Nadella ranked No. 6 among Glassdoor's Top CEOs in 2019, which is the most recent year of data from Glassdoor. (The 2020 Glassdoor survey was suspended due to COVID-19.)
6. Eric Yuan, Zoom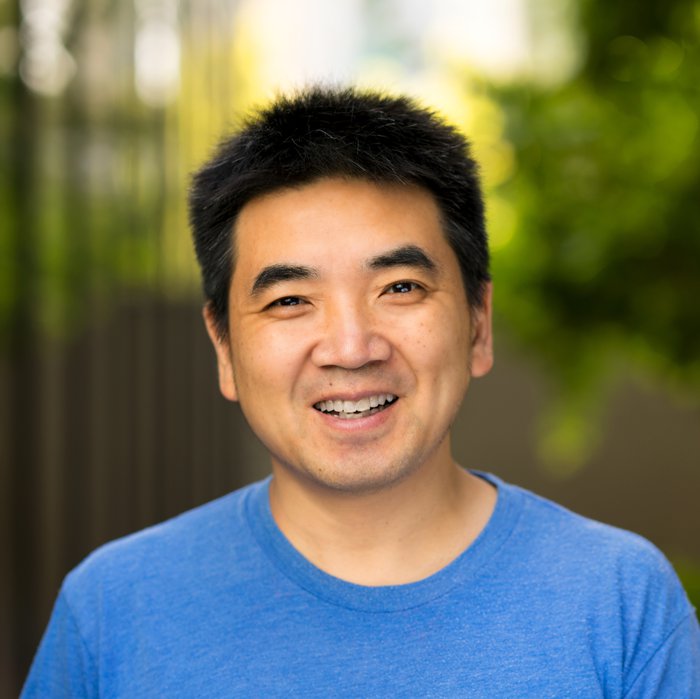 Zoom Video Communications (NASDAQ:ZM) founder and CEO Eric Yuan took his company public in 2019. Less than a year later, the pandemic suddenly made Zoom's video conferencing software into the world's epicenter for workplace meetings, school, social gatherings, and even weddings and funerals. By March, 2020, Zoom was hosting 200 million virtual meetings daily, up from around 10 million in late 2019.
Zoom became the dominant virtual meeting platform in part because of Yuan's vision from the beginning. His idea for Zoom dates back to the early 1990s, when he was a college student living 10 hours away from his long-term girlfriend (and now wife) in his native China. Zoom's mission statement is simply: "Make video communications frictionless."
The "frictionless" aspect of Yuan's company became clear from the start of the pandemic. Its cloud-native architecture made Zoom easier to use than rivals' platforms in areas with weak internet connections. And while Zoom received plenty of negative attention early in the pandemic due to security and privacy issues, Yuan won praise for his transparency and quick action to address concerns. He stopped development of all new features until security flaws were fixed.
Yuan was a top-rated CEO in 2020 on the review site Comparably, and received 4.9 out of 5 stars and an A+ rating based on anonymous employee surveys.
7. Warren Buffett, Berkshire Hathaway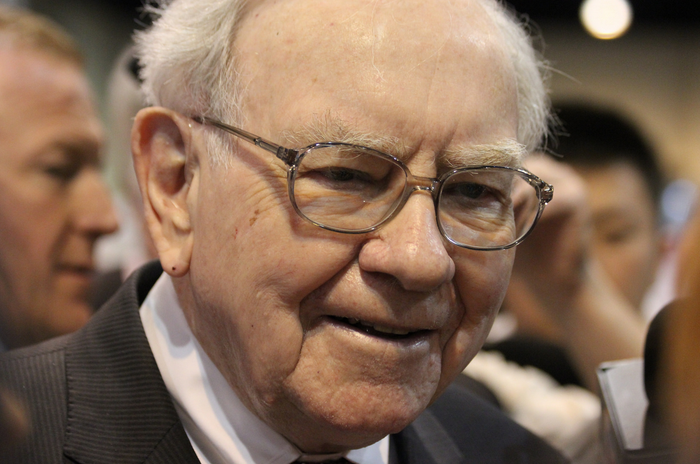 Of course, no list of CEOs to watch for long-term investing would be complete without including Uncle Warren. Although Warren Buffett, 90 years old and the CEO of Berkshire Hathaway (NYSE:BRK.A) (NYSE:BRK.B), appears to be letting investment managers Ted Weschler and Todd Combs make many stock picks these days, investors everywhere still scour the company's 10-K filings. "Buffett stocks" gain value because investors mimic Buffett's investing decisions and cling to Buffett's famed words of wisdom.
Regardless of whether Buffett personally agrees with all of Weschler and Combs' stock picks, you can bet that he holds the two men to the highest of standards. "Lose money for the firm, and I will be understanding," he's said. "Lose a shred of reputation for the firm, and I will be ruthless."