Mark Zuckerberg is the brain behind Facebook and one of the world's richest people. Here's a look at how he made his wealth and where he invests it.
Who is Mark Zuckerberg?
Zuckerberg is the co-founder and CEO of Meta Platforms (NASDAQ:FB), the parent company of Facebook. He's also a college dropout, philanthropist, and self-taught computer programmer.
In 2007, Zuckerberg became the world's youngest billionaire at age 23. In  2021, Forbes ranked Zuckerberg the fifth-richest person on the planet.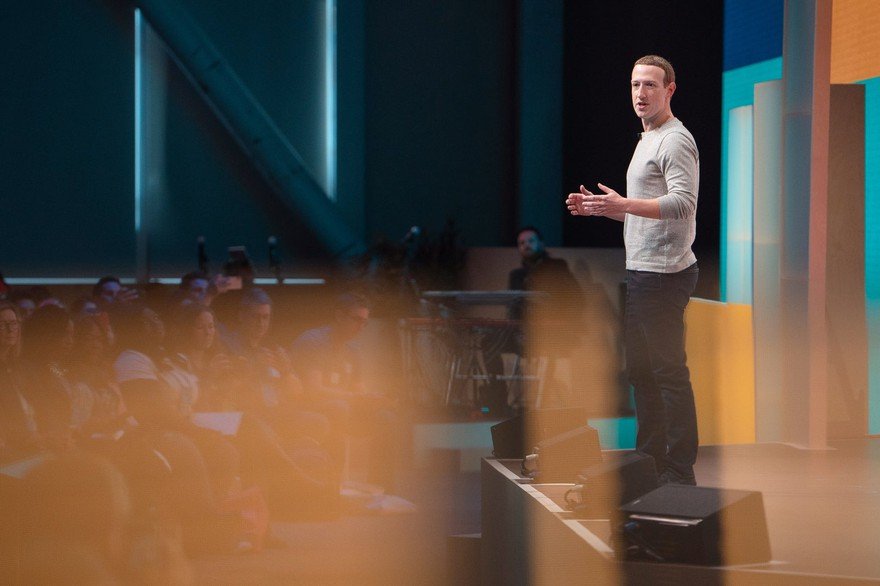 Image source: Meta Platforms.
The history of Mark Zuckerberg
Zuckerberg transformed himself from college student to billionaire between 2004 and 2007. Here are the highlights of his progression:
Zuckerberg and four friends launched Facebook from a Harvard dorm room in 2004.
Zuckerberg dropped out of Harvard in 2005 to focus on the business.
Facebook raised almost $13 million in venture capital in 2005 to fund a nationwide rollout, first to other colleges and universities and then to the public.
In 2012, Facebook went public, raising $16 billion. Today, the company's valuation exceeds $600 billion, down from a high point of more than $1 trillion in 2021.
In 2015, Zuckerberg and his wife, Priscilla Chan, launched the Chan Zuckerberg Initiative (CZI), a philanthropic organization. CZI funds programs to create opportunity in northern California communities, advance criminal justice and immigration reform, eradicate disease, and improve education.
Mark Zuckerberg's investment strategy
Zuckerberg is a famous investor, although he's not a fund manager type like Warren Buffett, Ray Dalio, or Carl Icahn. Those guys increased their wealth by learning to pick good companies that already existed. Zuckerberg's path was different. He found his fortune through entrepreneurship -- building a single company from the ground up.
Zuckerberg's public interviews typically center on Facebook and Meta Platforms, rather than his investing style or which stocks to buy. Still, it's possible to glean a sense of his style by looking at the projects he personally funds and the companies he's rolled into his Meta Platforms empire.
Zuckerberg investments: Many of Zuckerberg's personal projects are cause-driven. Recent investments and grants funded by CZI have focused on technological solutions for healthcare, climate change, and education. Some of the companies that Zuckerberg has supported include:
Bluefield Technologies, a company that makes sensors and micro-satellites that detect methane leaks.
LEANLAB Education, a nonprofit that develops technologies for public education.
BYJU's, which is an education technology company based in India.
Nerdy (NYSE:NRDY), the owner of Varsity Tutors, an online tutoring marketplace. Nerdy is the first CZI investment to go public.
CarbonBuilt, a producer of low-cost, low-carbon concrete.
Meta Platforms investments: Meta's early acquisition strategy involved buying up potential rivals such as Instagram in 2012 and WhatsApp in 2014. But, in recent years, the company has used acquisitions to position itself as a leader in the metaverse.
The metaverse is a mashup of virtual reality (VR) and augmented reality (AR). Zuckerberg sees it as the next evolution of the internet where users can connect, interact, and have immersive virtual experiences. His attachment to the concept drove the company's 2021 name change from Facebook to Meta Platforms.
Meta has been building its VR and AR resources since its 2014 acquisition of Oculus VR. More recent purchases include VR game-makers Downpour Interactive and BigBox VR, VR/AR optics company ImagineOptix, and CTRL-Labs, makers of a wristband that activates and controls a virtual hand.
Takeaways for individual investors: As an individual investor, your financial goals probably don't match Zuckerberg's. You may not have corporate rivals, for example, or the resources to battle large-scale global climate change. Still, there are some investing strategies you can copy from Zuckerberg, CZI, and Meta:
Focus on sectors you know. Zuckerberg knows technology. You might feel more comfortable investing in the financial sector, real estate, food and beverage, or mass market retail.
Invest in emerging trends that interest you. Zuckerberg wants to be at the forefront of virtual experiences. Maybe you don't get the metaverse, but what about self-driving cars or biotech that saves lives? Find a cause you can get behind and invest there.
Review your portfolio for exposure gaps and fill them in as necessary. Meta has a long history of buying companies to round out the experience on its biggest platform, Facebook. You can apply a similar concept to your investment portfolio. Look for gaps in your exposure and consider whether you should fill them. Think in terms of sectors, geographies, and business size.
Mark Zuckerberg's best investments
Zuckerberg's largest investment by far is his position in Meta Platforms. He owns about 400 million shares of Meta, which comprise the bulk of his $80 billion net worth.
Three of Zuckerberg's best investing decisions were made through Meta -- Instagram, WhatsApp, and Oculus. Another good bet was Intercom, which landed in his portfolio by way of Iconiq Capital. Iconiq is a private venture capital firm with Zuckerberg and other billionaires on its client list.
1. Instagram
Meta purchased Instagram in 2012 for $1 billion. At the time, the photo-sharing app had 50 million users and no revenue. Since then, the Instagram base has grown to more than 1 billion users globally. The app also generates an estimated $20 billion annually in advertising revenue.
In 2018, Bloomberg pegged Instagram's stand-alone value at $100 billion. The value increase from $1 billion to $100 billion in six years equates to a compound annual growth rate of 115%.
2. WhatsApp
Two years after the Instagram buy, Meta bought the messenger app WhatsApp for an eye-popping $19 billion. The company wasn't profitable, but the driver of the deal was WhatsApp's momentum. The app had 450 million users and was adding 1 million users daily.
That user growth has continued. In 2020, WhatsApp reported 2 billion users worldwide. Meta has since dropped WhatsApp's original revenue generator, a $1 subscription fee. Instead, Meta is pushing WhatsApp business users to paid services such as ad campaigns on Facebook and Instagram. Meta does not break out the revenue impact of this strategy.
3. Oculus VR
Meta bought VR headset maker Oculus VR in 2014 for $2 billion. Eight years later, it's tough to argue the purchase has paid off -- yet. Oculus is the leader in its space, owning a 75% share in VR headsets, according to research company IDC. And, Oculus sales have grown from an estimated 3.5 million devices in 2020 to an estimated range of 5.3 million to 6.8 million in 2021.
The growth is promising, but there's a bigger picture for Oculus that hasn't yet materialized. Recently renamed Meta Quest, the company stands to be the launching pad for Meta's domination of the metaverse.
The latest headset release, Meta Quest 2, provides quick access to the metaverse at a starting price point of $400. If that drives increased user engagement and interest in the metaverse, then Meta's bigger strategy starts to take shape. That could make the Oculus acquisition Zuckerberg's smartest move to date.
4. Intercom
Intercom launched in 2011 in Dublin, Ireland. Zuckerberg got involved via Iconiq with the 2014 Series C round that raised Intercom's total funding to $66 million. Four years later, the messaging software company raised another $125 million at a $1.3 billion valuation.
In 2021, Intercom  CEO Karen Peacock confirmed that the company was preparing for an IPO, so this could be one to watch. Peacock didn't specify a timeline for the offering, but she did say that Intercom's revenues had significantly grown since 2018. That pushes the company's value beyond the $1.3 billion mark from its Series D round.
Copying Mark Zuckerberg's portfolio
The simplest way to copy Zuckerberg's investment portfolio is to buy shares in Meta. That would provide exposure to Instagram and Facebook, plus the emerging metaverse.
Meta is spending billions to deliver on its metaverse vision. The investment will temper the growth delivered by the company's more mature social media properties. This dynamic has many investors nervous about Meta's future, which has recently pushed down its stock price. If you believe in the metaverse strategy, now might be the time to buy Meta and other metaverse stocks.
Zuckerberg's other investments are mainly private placements that aren't universally accessible. Still, you can channel his style by investing in trends and causes that interest you. Impact funds, innovation funds, and disruptive tech funds are good starting points for your research.
Catherine Brock has no position in any of the stocks mentioned. The Motley Fool has no position in any of the stocks mentioned. The Motley Fool has a
disclosure policy
.