Investing in Pharmaceutical Stocks
The global pharmaceutical industry tops $1.2 trillion in sales each year. This huge sector advances the quality of life for many patients, in addition to creating attractive opportunities for long-term investors. The COVID-19 pandemic has attracted even more attention to those pharmaceutical companies developing coronavirus drug and vaccine candidates.
Before you invest in pharmaceutical companies, find out our top picks and learn how to choose the best stocks in the pharmaceutical sector.
Four great pharmaceutical stocks
Here are four top pharmaceutical stocks for investors to consider that have the potential to generate solid long-term total returns.
| Company | 2020 Revenue | 2020 Earnings |
| --- | --- | --- |
| AbbVie (NYSE:ABBV) | $48.8 billion | $4.6 billion |
| Bristol Myers Squibb (NYSE:BMY) | $42.5 billion | $9 billion |
| Johnson & Johnson (NYSE:JNJ) | $82.6 billion | $14.7 billion |
| Pfizer (NYSE:PFE) | $41.9 billion | $9.6 billion |
AbbVie
AbbVie's top-selling blockbuster drug -- defined as generating more than $1 billion in annual sales -- is the rheumatoid arthritis treatment Humira. Although sales from Humira are expected to decline in 2023 when AbbVie's patent for the drug expires, the drugmaker's portfolio also includes several other products with strong sales performances.
AbbVie's blood cancer drugs Imbruvica and Venclexta continue to perform well, and the company also expects to profit significantly from its anti-inflammatory drugs Rinvoq and Skyrizi. AbbVie's 2019 acquisition of Botox manufacturer Allergan is a major reason why the company's revenue increased by nearly 38% in 2020.
AbbVie is conducting 20 different phase 3 clinical tests, with most programs targeting additional approvals for existing drugs. AbbVie is in the late stages of testing promising candidate drugs to treat migraines, myelofibrosis, and Parkinson's disease.
AbbVie has raised its dividend for an impressive 49 years in a row, making the company a Dividend Aristocrat. In just the past five years, company has increased its dividend by 128%.
Bristol Myers Squibb
Bristol Myers Squibb makes the blood thinner Eliquis and the cancer drug Opdivo. It acquired the drugmaker Celgene in 2019 to add three more cancer drugs -- Revlimid, Pomalyst, and Abraxane -- to its portfolio.
The Celgene purchase also brought under Bristol Myers' control the multiple sclerosis and ulcerative colitis drug Zeposia. In early 2021, Bristol Myers won regulatory approval in the U.S. for the cell therapies Abecma and Breyanzi. It also manufactures Reblozyl, which treats anemia in patients with blood disorders and myelodysplastic syndromes.
Bristol Myers is conducting more than 50 clinical testing programs, including for combination therapies. The company is exploring a combination of the immunotherapies Opdivo and Yervoy for their potential to treat additional types of cancer. The company is also testing a new cancer immunotherapy drug that it calls Relatlimab.
Bristol Myers' revenue increased by nearly 63% in 2020, due largely to the Celgene acquisition. The drugmaker has increased its dividend annually for 12 consecutive years and by nearly 29% in the past five years.
Johnson & Johnson
Johnson & Johnson is a healthcare giant that derives the majority of its growth from its pharmaceutical business. J&J makes the immunology drugs Stelara and Tremfya and the cancer drugs Darzalex and Erleada.
The company is conducting nearly 50 late-stage clinical testing programs. These clinical trials are both testing new drug candidates and seeking additional approvals for drugs such as Darzalex and Imbruvica, which treat cancer.
Johnson & Johnson won Emergency Use Authorization (EUA) for its single-shot COVID-19 vaccine, but the company has been experiencing some manufacturing issues, and U.S. regulators have also issued safety warnings. These setbacks have prevented the J&J vaccine from becoming a major commercial success for the company.
In 2020, Johnson & Johnson's revenue increased by less than 1%. The COVID-19 pandemic significantly impacted the company's medical device business and also weighed on its consumer health unit, although to a lesser extent.
Despite recent challenges, Johnson & Johnson retains its status as a Dividend King, having raised its annual dividend for 59 consecutive years.
Pfizer
Pfizer manufactures many well-known drugs and medical devices including the EpiPen, an epinephrine autoinjector; Depo-Provera, the birth control injection; Dimetapp, a children's cough medicine; and Neosporin, the antibiotic ointment.
Pfizer, in partnership with BioNTech (NASDAQ:BNTX), has developed a successful COVID-19 vaccine. Its commercial success has turbocharged Pfizer's sales and will likely be a major revenue generator for the company for years to come.
Pfizer is also conducting late-stage tests or awaiting regulatory approval for nearly 30 clinical programs. Its vaccine candidate for the respiratory syncytial virus and Abrocitinib, a candidate drug to treat atopic dermatitis, are especially promising.
Pfizer's revenue declined by 19% year-over-year in 2020, but that was largely due to the company divesting its consumer health unit to form a joint venture with GlaxoSmithKline (NYSE:GSK). Pfizer also merged its Upjohn unit, which manufactures and licenses drugs whose patents have expired, with the drugmaker Mylan to form a new entity called Viatris (NASDAQ:VTRS).
Pfizer, which has increased its dividend in each of the past 10 years, has long been a favorite among income-seeking investors. The company in the past five years has increased its dividend by around 30%.
Related investing topics
Choosing the best pharmaceutical stocks
The top pharma companies have a few key characteristics in common. Knowing what to look for can help you as an investor to identify the best pharmaceutical companies.
The leading pharmaceutical companies generally increase their revenue and earnings on a consistent basis. Pharma companies must always contend with expiring patents and increasing competition, but the best companies have robust drug pipelines that more than offset any decreases in existing revenue streams.
The strength of a drug company's pipeline is perhaps the most important factor. While pharmaceutical companies have many drugs in various stages of development, most companies only publicize the development of a drug when it advances to clinical testing in humans or is awaiting regulatory approval. Some clinical trials test new drugs, while others test existing drugs for new uses. The best pharmaceutical companies are adept at both developing new therapies and using existing drugs for new purposes.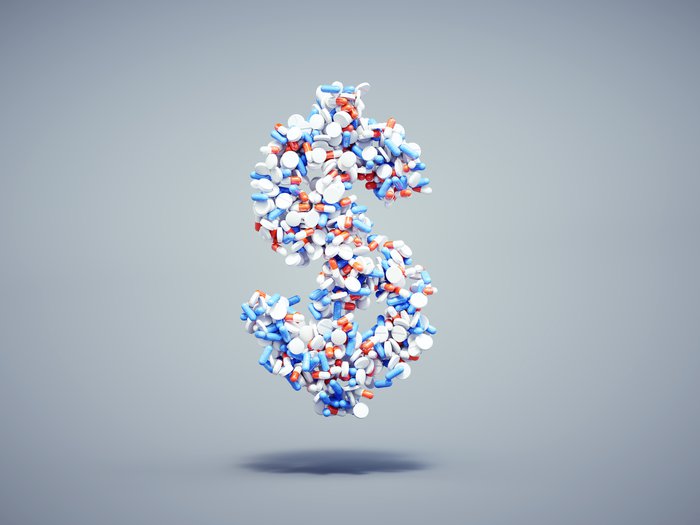 The average cost of developing a new drug is $2.6 billion, and the average elapsed time between drug discovery and regulatory approval is 10 years. But the payoff for developing an effective treatment, especially for a common ailment, can be massive. Owning an important patent can generate significant profits for a pharmaceutical company for many years, with little or no competition from other drugmakers.
Risks of owning pharmaceutical stocks
The significant cost and long elapsed time between drug discovery and approval (assuming the drug development process succeeds and regulatory approval is granted) are what make investing in pharmaceutical stocks relatively risky.
Consider these risk factors before investing in any pharmaceutical companies:
Potential for clinical failure: Early-stage drug candidates are especially likely to fail, meaning they are proven to be unsafe or ineffective in clinical trials. Even drug candidates in phase 3 testing can ultimately fail.
Potential failure to win regulatory approval: Even drug candidates that successfully complete clinical testing may fail to win approval from the relevant regulatory agencies.
Non-reimbursement risks: To achieve commercial success for approved drugs, pharma companies must convince institutional payers, such as public and private health insurers, to reimburse patients for the costs of their drugs. Pharmaceutical companies must also contend with pressure from these payers to set drug prices lower than their targets.
Product liability and litigation potential: The medical risks associated with pharmaceutical drugs expose drugmakers to liability issues. Companies can be forced to recall drugs from the market due to safety concerns, and lawsuits against pharma companies are common.
As in any industry, pharmaceutical companies face competition from other drugmakers. But competition in this sector can be especially fierce because when patents expire, generic drugmakers are able to produce the same drugs much more cheaply.
Should you invest in pharmaceutical companies?
Since many pharmaceutical companies pay attractive dividends, these types of stocks are well-suited for income-focused investors. Another great reason to consider buying pharmaceutical stocks is that the U.S. population is aging. With the boomer generation becoming elderly, many more people in coming years are likely to need prescription medications.
FAQs
Are pharmaceutical stocks a good investment?
Since many pharmaceutical companies pay attractive dividends, these types of stocks are well-suited for income-focused investors. However, the significant cost and long elapsed time between drug discovery and approval are what make investing in pharmaceutical stocks relatively risky.
You might also like: