Investing in Genetic Sequencing Stocks
Genetic sequencing companies are the "engines" underpinning the field of genomics and are a critical component of genetic research and genetic testing. Technology advancements are making sequencing cheaper, faster, and more accurate. Sequencing volumes continue to increase in research and are growing rapidly in clinical applications, with the key drivers including whole-genome sequencing, cancer testing, and recurrence monitoring.
The overall genetic sequencing market is projected to grow to $35 billion by 2030. Meanwhile, ARK Investment Management estimates sequencing costs will decrease by 28% year over year. Falling costs are a critical aspect of opening up new markets and use cases.
Top genetic sequencing companies
These are some of the genetic sequencing companies investors should have on their watch list:
The Motley Fool: Data current as of Sept. 3, 2021.

| Company | Market Capitalization | Description |
| --- | --- | --- |
| Illumina (NASDAQ:ILMN) | $68 billion | Industry leader in DNA short-read sequencing technology. |
| Pacific Biosciences of California (NASDAQ:PACB) | $6 billion | Champion of DNA long-read sequencing technology. |
| 10X Genomics (NASDAQ:TXG) | $21 billion | Pioneer in single cell and spatial analysis of biological systems. |
| Bionano Genomics (NASDAQ:BNGO) | $1.6 billion | Pioneer in optical genome mapping technology. |
1. Illumina
Since its founding in 1998, Illumina has become an industry leader, with more than 90% of the global sequencing market and an installed base of more than 17,000 sequencing systems.
Human DNA contains 3.05 billion base pairs. Illumina gained its dominant market position by championing short-read sequencing technology, which breaks DNA into short segments to aid in analysis for genetic research. As the sequencing market expands from research to clinical applications, Illumina is developing tools to help physicians diagnose and select treatments for patients.
Its desire to play a large role in clinical testing led Illumina to make a controversial move in August 2021: It completed the $8 billion acquisition of cancer-testing company Grail despite an ongoing European Commission review over monopoly concerns. The unconventional move sent Illumina's stock down 12% as investors were taken by surprise. As of August 2021, U.S. regulators were attempting to derail the acquisition.
In Q2 2021, llumina reported $1.13 billion in revenue, an increase of 78% year over year, and $4.3 billion in cash.
2. Pacific Biosciences of California
Pacific Biosciences of California (aka, PacBio) is pioneering long-read sequencing technology, which uses longer DNA segments to map the whole genome. Long-read sequencing can uncover parts of the genome missed by short-read sequencing. Although the Human Genome Project was declared "complete" in 2003, it missed about 8% of the genome. PacBio highlighted the benefits of its HiFi whole genome sequencing technology by helping scientists fill in that remaining 8%.
PacBio has been working to address some of the accuracy and throughput limitations compared to short-read sequencing. In July 2021, PacBio agreed to acquire Omniome, Inc., for its Sequencing by Binding (SBB) chemistry.
SBB is an alternative approach to short-read sequencing and is designed to read repetitive, hard-to-read stretches of the genome. When successfully integrated, PacBio's HiFi sequencing, combined with SBB chemistry, could make it an alternative for scientists who want the benefits of both short- and long-read sequencing.
In Q2 2021, PacBio reported revenue of $30.6 million, a 79% year-over-year increase, against a loss of $41 million. Installed systems increased to 282 total.
3. 10x Genomics
10x was founded in 2012 to "build solutions for scientific discovery that reveal and address the true complexities of biology and disease." The company manufactures instruments, consumables, and software for whole genome sequencing, exome sequencing, and single cell transcriptomics.
10x has been involved in longstanding litigation with Bio-Rad Laboratories (NYSE:BIO) over patent rights for single cell technology. The cloud of uncertainty over the cost and outcome of the litigation was finally put to rest in Q2 as the companies settled the dispute.
Revenue for 2Q 2021 totaled $116 million, up 170% year over year, against a net loss of $11.1 million. 10x products have been adopted by researchers around the world, including in all of the top 100 global research institutions.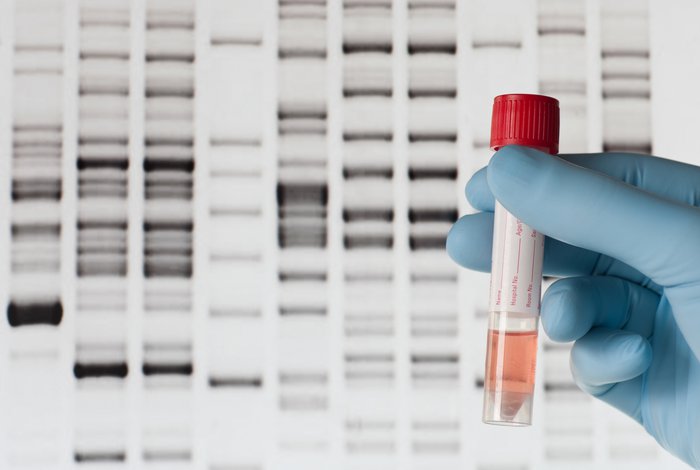 4. Bionano Genomics
Bionano was founded in 2003 with a mission "committed to the relentless pursuit of the truth in genomics." The company is using its optical genome mapping technology to perform structural variant detection for cancer research and precision medicine.
Structural variants are thought to play a significant role in disease susceptibility. For example, research has shown structural variants may be associated with higher rates of schizophrenia. It's difficult to detect some structural variants using traditional short-read sequencing. Bionano believes it has the only genome analysis platform capable of comprehensive detection of large structural variations.
In Q2 2021, Bionano reported revenue of $3.9 million, a 226% year-over-year increase, against a loss of $41 million. By the end of Q2, Bionano had deployed 121 of its Saphyr mapping systems, with a goal to reach 150 by the end of the year.
Investing in genetic sequencing stocks
By 1990, it took 13 years and $2.7 billion (in 1991 dollars) to map our DNA as part of the Human Genome Project. Since then, more sophisticated next-generation sequencing (NGS) technology enables an entire genome to be sequenced within a single day at a cost of less than $600.
Sequencing companies have developed different approaches and innovations to read the sequence of base pairs in the genome. Some approaches, such as short-read sequencing, maximize the number of base pairs sequenced in the least amount of time. Alternatively, other approaches, such as long-read sequencing, map longer pieces of DNA essential to understanding structurally complex regions where many genetic variants are located. Recent improvements in technology, chemistry, throughput, and costs are driving new and hybrid approaches, including integrated long-read and short-read sequencing.
Sequencing companies have the genetic version of the razor-and-blade business model, where instruments are the equivalent of razors and consumables are blades.
Instruments can range in cost from $20,000 to $1 million and are an important element of expanding the business and locking customers into long-term relationships. Consumables often represent 50% or more of sequencing company revenue and include library prep kits, test panels, reagents, and flow cells. Services often contribute 10% or more to revenue and help increase customer value by improving sequencing process workflow, analysis, and reporting.
As with many technology companies, investors can directly measure and monitor the progress of sequencing companies against specific levers of performance. For example:
Number and type of instruments being placed or under development
Growth in customers and partners using the instruments and consumables
Level of penetration into research and clinical markets
Efforts to lower price points to open new use cases and markets
Product development and M&A to expand testing approaches
It's been almost 20 years since completion of the Human Genome Project. However, we are in the early innings of a genomic revolution that could create many companies with multibillion-dollar market capitalizations. This won't happen overnight, but for patient, buy-and-hold investors, genetic sequencing company stock could be a healthy addition to your portfolio.
You might like: