Considering the name, it's easy to assume that Kitty Inu (CRYPTO:KITTY) is just another meme token with no real purpose. That's not the case here, though, since the Kitty Inu team has several big goals for the project.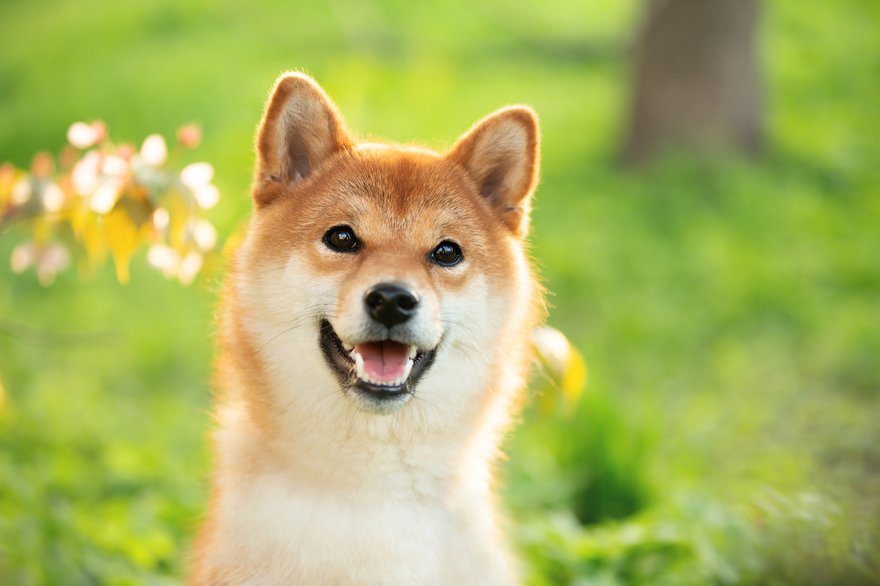 Image source: Getty Images
First on the list is KittyKart, a racing game clearly inspired by Mario Kart. The more expansive goal is Kitty Inu's metaverse, the 9VRSE, which is intended to house blockchain games, digital avatars, episodic content, and artificial intelligence (AI). If it goes as planned, it will be a virtual world where different communities can interact.
Some have speculated that Kitty Inu could be the next Dogecoin (CRYPTO:DOGE) or Shiba Inu (CRYPTO:SHIB). As a general rule, meme tokens aren't recommended as investments. In this Kitty Inu guide, we'll see if it's an exception to the rule.
What makes Kitty Inu unique?
Many projects in the crypto space have built passionate followings. There are quite a few popular meme tokens, such as Shiba Inu, and there are also non-fungible token (NFT) collections with sizable fanbases. These communities are typically isolated and don't interact with each other.
Kitty Inu plans to change that with its 9VRSE. It's a meme-centric metaverse, an interoperable digital platform that different communities can access. There are five development stages to the 9VRSE:
Play-and-earn gaming: Kitty Inu's blockchain gaming model, which acknowledges that recreational value and the potential to earn are both equally valuable. Earned assets are designed to add value by enhancing a user's game experience.
Avatar NFT series: Native digital identities that can be used across the 9VRSE and can interact with NFTs from other compatible metaverses.
Virtual environment and social worlds: Digital spaces that feature interaction between virtual reality, augmented reality, and mixed reality.
AI NFTs: Artificially intelligent NFTs, also known as iNFTs, that add personality traits and other features to users' digital identities.
Episodic content: Interactive and noninteractive content, such as scripted content, music, and events.
The Kitty Project, as it's called, is still in the early stages. It's starting with the racing game KittyKart, where players will be able to race with their digital avatars, customize their carts, and earn NFTs.
Where Kitty Inu came from
According to the Kitty Inu lite paper, an early version of its white paper, it was started by a group of friends from all over the world. They launched the Kitty Inu cryptocurrency on Oct. 24, 2021.
The current team is a large group that consists of executives and several other departments, including operations, engineering, and communications and marketing. While the Kitty Inu website provides links to Twitter accounts for all the co-founders, it doesn't provide their identities. However, one co-founder and also the lead developer is Anna Nevison, a scientist in computational and theoretical physical chemistry.
How Kitty Inu works
Kitty Inu is an ERC20 utility token issued on the Ethereum (CRYPTO:ETH) blockchain. The maximum supply is 1 trillion KITTY tokens, which have been allocated as follows:
46% are circulating as of the mainnet launch and are available via decentralized exchanges.
28% were locked upon the mainnet launch to be unlocked, with monthly opportunities to use some for exchange liquidity as new exchange listings are identified.
26% have been burned (permanently removed from circulation) over the course of ecosystem development.
For funding purposes, the Kitty Inu protocol formerly charged a 10% fee on KITTY transactions, including purchases, sales, and transfers between wallets. The fee has since been eliminated as Kitty Inu builds other revenue streams.
The Kitty Inu token is the native cryptocurrency for 9VRSE. All marketplaces built on 9VRSE will transact in KITTY tokens.
Partnerships
Kitty Inu has established partnerships with several organizations so far to help build its brand. Here are the partners that are working with Kitty Inu:
The Culture DAO, a metaverse guild, is collaborating with the Kitty Inu team to help them expand their ecosystem.
David Gokhshtein of Gokhshtein Media is working as Kitty Inu's brand consultant.
Shopping.io, a crypto e-commerce company, allows non-U.S. holders to purchase products using KITTY tokens at many major online retailers.
Squire Patton Boggs, a full-service legal firm that represents many high-profile clients, is serving as Kitty Inu's external legal counsel.
Crypto Cosmos World, a women-led NFT project, is working with Kitty Inu to ensure that its NFTs are interoperable with 9VRSE.
Unique risks
The main risk of Kitty Inu is that it's still in the early stages, and it hasn't actually launched any products or built much of a following yet. With projects in this position, there's big growth potential but even more risk because most of them won't pan out.
Kitty Inu has an ambitious roadmap, but so do many other cryptocurrencies with metaverse applications. All we have to go on at this point with Kitty Inu are its plans and some teasers of its first game, KittyKart, including a trailer and a demo. To be fair, a Mario Kart-type game is a great way to kick off a platform.
Is Kitty Inu a good investment?
Kitty Inu is an intriguing metaverse and gaming crypto. If you're interested in smaller blockchain projects with virtual worlds and games, this could be one to either put on your watchlist or invest a small amount in.
The Kitty Inu team has come up with an interesting idea of creating one interoperable metaverse for a wide mix of communities. It also looks like the core team has done a good job of adding consultants, a legal team, and other members who can help build the project.
One more thing I like about Kitty Inu is that it seems to be focusing on both gaming quality and the play-to-earn components. Although that may seem obvious, some blockchain games just aren't that fun. The developers put the actual gameplay on the back burner, and the result is games that are only played by people trying to earn crypto.
It's important to reiterate that Kitty Inu is a very risky play, even compared to other cryptocurrency investments. Although it could grow, there's also a strong possibility that it doesn't. If you invest, only put in what you could afford to lose and be prepared for market volatility.
Related investing topics
How to buy Kitty Inu
Because Kitty Inu is a new and comparatively small cryptocurrency, there aren't many places to buy it. In fact, there's just one and it is a decentralized exchange: Uniswap (CRYPTO:UNI). The exchange requires you to connect your own blockchain wallet and trade another cryptocurrency for Kitty Inu.
Here's a quick breakdown of how you can trade for Kitty Inu this way:
Buy cryptocurrency on one of the major crypto exchanges that lets you make purchases with bank transfers or card payments. You'll need either WETH (CRYPTO:WETH) to trade for Kitty Inu on Uniswap.
Transfer the cryptocurrency you've bought to a blockchain wallet.
Go to Uniswap.
Connect your blockchain wallet and trade for Kitty Inu.
After the success of Dogecoin, people are always looking for the next big meme coin. Kitty Inu's games and metaverse applications could help it going forward, but it remains to be seen how widely adopted it will be.