Since Ethereum (ETH 0.2%) launched in 2015, its potential business applications have boosted its popularity. The challenge is bringing these applications from theory to reality, and that's where the Enterprise Ethereum Alliance comes in. The alliance includes everything from brand-name companies to start-ups, united by a goal of leveraging Ethereum for business use.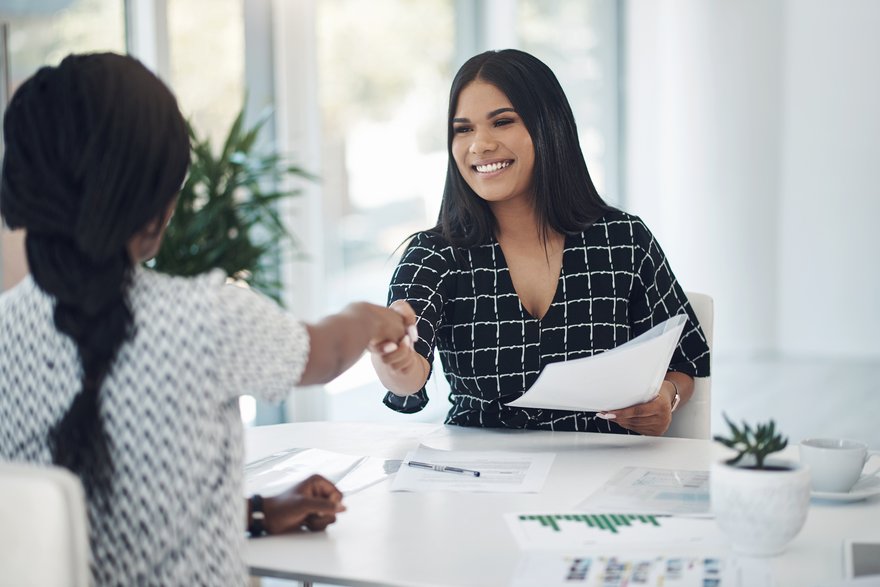 Source: Getty Images
What is the Enterprise Ethereum Alliance?
The Enterprise Ethereum Alliance (EEA) is a community of organizations collaborating to adopt and use Ethereum, one of the largest blockchains. It includes Fortune 500 companies, start-ups, academics, and technology vendors, and it connects them with Ethereum subject matter experts.
An EEA membership includes a range of benefits. It's useful for networking; members can connect with each other, find investors, and get speaking opportunities at events. The EEA is also a source of Ethereum education. Members have free access to technology showcases, technical strategies, and expert insights.
Enterprise Ethereum Alliance explained
The EEA launched on Feb. 28, 2017, with 30 members. By July 2017, it had become the world's largest open-source blockchain initiative.
The primary objective of the EEA is to turn Ethereum into an enterprise-grade technology that its members and other companies can use. The businesses can benefit from the transaction times and volumes that can be processed using blockchain technology, as well as other blockchain applications available through Ethereum.
There were multiple reasons why Ethereum was the blockchain of choice. Ethereum was the first blockchain network capable of running smart contracts. A smart contract is a self-executing contract programmed into a blockchain. The capability significantly expanded the uses of blockchain technology beyond simply being able to validate and record transactions.
Ethereum also has a very large global developer community, always a plus for a blockchain project. And its native cryptocurrency, Ether, is the second-largest by market cap, behind only Bitcoin (BTC 2.1%).
Who is in the EEA?
There are currently more than 100 members in the EEA. Most of them are financial services or blockchain companies, although there are other types of organizations as well. Representatives from the following member companies serve as the EEA board of directors:
How the EEA works
The EEA is a member-led organization, and its primary goal is driving the use of Ethereum technology by businesses. There are four tasks that guide its operations:
Understand enterprise requirements.
Build standard specifications that address these requirements.
Evolve alongside and include the public Ethereum blockchain.
Achieve global interoperability through certification programs.
As part of its mission, the EEA regularly holds events and conducts research to highlight developments in the enterprise blockchain space. It has also established the EEA Specifications, which are open standards for developing enterprise-ready, interoperable blockchain implementations.
Organizations that want to join the EEA can fill out an application on the group's website. The EEA has the following membership criteria:
The applicant must be an organization promoting and facilitating Ethereum-based enterprise applications.
The applicant must agree to the EEA's rules, intellectual property rights policy, confidentiality and non-disclosure policy, and antitrust policy and guidelines.
The applicant must comply with local laws and regulations.
After an application is submitted, the EEA membership team reviews it and follows up with any questions. If it's approved, then the applicant receives the EEA governing documents and membership agreement. There are annual dues to be a member, which are determined by the size and type of organization.
Pros and cons of the EEA
There are quite a few benefits of the EEAm as well as some drawbacks worth mentioning. To start, here are the pros of this group:
It brings together different organizations interested in Ethereum, facilitating communication and speeding collaboration. By working together, these organizations will be able to better solve problems and push Ethereum forward.
It holds several useful events every year where members can network, learn, and share information.
Several brand-name companies have joined, including JPMorgan Chase and Microsoft, which gives the group credibility.
Any type of organization can join the EEA provided it meets the membership criteria. Many are finance and technology companies, but organizations in other fields can also apply.
Now let's look at the cons of the EEA:
It's only focused on enterprise applications for Ethereum. Although Ethereum is the largest programmable blockchain, there are plenty of others, including Cardano (ADA

17.16%

), Solana (SOL

8.1%

), and Avalanche (AVAX

13.92%

).
It has received criticism for not thoroughly vetting members. One in particular, Kuailian, had numerous red flags indicating it was a Ponzi scheme, and it collapsed in 2021. Despite that, it's still currently listed as an EEA member.
Cryptocurrency is a volatile, unstable market. Although that's most important for those who hold cryptocurrency investments, it can also be an issue for crypto organizations such as the EEA, which could struggle to grow during bear markets.
EEA project examples
The EEA has two types of projects: community projects and member projects. EEA community projects are led by the group and focus on the open-source development of code, API, standards, and reference implementations. They're community-driven projects where anyone, including non-members, can contribute. Here are a few examples of EEA community projects:
The Baseline Protocol is a zero-knowledge enterprise framework built by the EEA community. It allows companies to synchronize business processes and maintain verified records with privacy.
In April 2022, the EEA started a project to develop standards for layer 2 blockchain scalability solutions. Layer 2 solutions are built on top of the layer 1 Ethereum mainnet to improve efficiency. The goal of this project is to consider technical standards and best practices for layer 2 technologies.
EEA member projects are collaborations where EEA members can exchange information, share use cases, and work together toward specific goals. Members can find these projects through the EEA's list of interest groups and working groups. Examples of EEA working groups include:
A digital identity working group to establish a general understanding of Ethereum in the digital identity space.
An energy working group to define standards around Ethereum blockchain implementations for oil and gas, utilities, grids, and other verticals within the energy industry.
A multiplatform working group to make the Ethereum platform available across multiple operating systems and physical hardware.
If you're investing in Ethereum or considering it, the EEA is one reason to be bullish about this blockchain network. The member list includes several high-profile companies, which is a good sign that they believe in Ethereum's potential. The EEA provides a space for these companies to communicate and work together on Ethereum-based enterprise solutions.
JPMorgan Chase is an advertising partner of The Ascent, a Motley Fool company.
Lyle Daly
has positions in Bitcoin, Cardano, Ethereum, and Solana. The Motley Fool has positions in and recommends Accenture Plc, Avalanche, Bitcoin, Cardano, Ethereum, JPMorgan Chase, Microsoft, and Solana. The Motley Fool recommends the following options: long January 2025 $290 calls on Accenture Plc and short January 2025 $310 calls on Accenture Plc. The Motley Fool has a
disclosure policy
.