Investing in International Stocks
Whether you're looking to strengthen your portfolio through diversification or create new avenues to explosive growth, international stocks can be an excellent component in your overall investment strategy. Rapid expansion for international economies, increased productivity, and improving standards of living are leading to the rise of a new global middle class, and these trends suggest that the world's most dramatic economic growth over the next century will take place outside the U.S. Allocating space in your portfolio to stocks in international markets is a move many investors should strongly consider.
5 top international stocks to watch
1. JD.com
China accounts for roughly half of global e-commerce spending, and its online retail market looks poised for substantial long-term growth. JD.com (NASDAQ:JD) is China's second-largest online retailer (trailing only Alibaba (NYSE:BABA)), the country's largest business-to-consumer seller, and a business that's sufficiently differentiated from competitors thanks to its focus on high-quality products and unmatched fulfillment infrastructure.
2. Yandex
Yandex (NASDAQ:YNDX) is sometimes referred to as "the Google of Russia" because its core business revolves around search engine and digital advertising services. Yandex is one of Russia's leading artificial intelligence companies, and it also operates ridesharing and food delivery businesses, social networks, video platforms, and cloud services.
3. StoneCo
Brazil-based payment-processing company StoneCo (NASDAQ:STNE) is benefiting from the shift away from physical money in favor of digital payments -- or, as it's sometimes called, "the war on cash." Brazil's population of over 210 million people gives StoneCo a large base of potential users, and the company has the opportunity to expand its services elsewhere in Latin America and South America as the digital payments market grows.
4. Shoprite Holdings
Africa is on track to account for over half of global population growth through 2050, according to the United Nations, and Shoprite Holdings' (OTC:SRGH.Y) status as the continent's largest grocery chain positions it to benefit from economic and demographic tailwinds. The company is headquartered in South Africa and operates roughly 3,000 locations across 15 countries.
5. HDFC Bank
India's largest private sector lender, HDFC Bank (NYSE:HDB), is positioned to benefit as the country's economy continues to develop. The company has over 5,300 branches across more than 2,700 cities and towns. HDFC is also a player in the digital payments space and looks poised to benefit from the war on cash.
Should I invest in international stocks & funds?
Foreign markets present opportunities you'd miss out on if your holdings were strictly limited to U.S.-based stocks. While nondomestic companies sometimes come with added risk factors, international stocks also tend to be cheaply valued relative to comparable businesses in the United States.
Many investors prefer to pay more for domestic stocks because growth in international markets is considered less reliable than growth in the U.S. Another big factor is that most investors simply aren't as familiar with opportunities in international markets because they have limited personal experience with nondomestic companies -- and because these businesses tend to receive less coverage from U.S. analysts and media.
That said, the vast majority of global population growth in coming decades is projected to occur outside the United States. Demographic factors and the industrialization of relatively underdeveloped areas suggest that this century's biggest economic growth will happen outside the country, as well.
The U.S.'s status as the world's largest economy means it's likely to have slower growth rates than countries starting with smaller, less developed economies. While the United States has a population of roughly 330 million, India and China each have populations of roughly 1.4 billion people, and rising productivity per person could allow both economies to surpass the size of the U.S. economy by 2030.
Even a country like Poland, which is home to roughly 38 million people and has actually seen its population shrink in recent years, could post gross domestic product (GDP) growth that significantly outstrips that of the U.S. thanks to industrialization initiatives and a fast-growing tech sector. An economy with strong growth typically creates conditions that give individual companies more opportunities to grow, too.
Of course, domestic companies are working to expand their presence in international markets and should see benefits from global growth. However, investing in foreign stocks is a way to have a direct stake in growth outside the U.S. and to benefit from a broader range of market trends and opportunities.
How can I trade foreign stocks in the U.S.?
The easiest (and perhaps safest) way for you to invest in foreign stocks is by investing in exchange-traded funds (ETFs) or mutual funds that include nondomestic companies.
Buying shares of a fund like the Vanguard FTSE Europe ETF (NYSEMKT:VGK) would give you a position in over 1,300 companies on the continent, while the iShares MSCI Emerging Markets ETF (NYSEMKT:EEM) would give you exposure to over 1,200 large and midsize companies from countries including China, India, Brazil, South Korea, and South Africa. Alternatively, a fund like the iShares PHLX Semiconductor ETF (NASDAQ:SOXX) mostly consists of U.S. companies, but Taiwan Semiconductor Manufacturing (NYSE:TSM) stock is one of its biggest components -- and the fund also includes foreign chipmakers ASML Holding and NXP, among others.
Some foreign companies list their stocks on U.S. exchanges in addition to their home markets, in which case you can simply purchase shares on the Nasdaq or the NYSE through domestic brokerages just as you would with a U.S.-based company. These shares will usually be in the form of American depositary receipts (ADRs) and represent equity stakes equivalent to a predesignated number of shares of the company's core stock on its home market. For example, an ADR share of Chinese video-streaming company iQiyi (NASDAQ:IQ) trading on the Nasdaq is roughly equivalent to seven ordinary shares.
You may also have the opportunity to buy ADR stakes in companies that don't trade on U.S. exchanges through over-the-counter (OTC) markets. These are sometimes referred to as "pink sheets." However, be aware that ADRs may not offer privileges such as voting rights that are included with a company's core, home-market shares. Many investors are willing to forego the prospect of voting rights in order to build stakes in promising international companies, but the importance of owning voting shares is something individual investors must decide for themselves.
The other main way to invest in foreign stocks is by trading directly on the exchange where the company is listed. You can do this through a global account with a participating U.S. brokerage or by establishing a brokerage account in the country where you hope to trade. Each of these avenues is relatively easy in most cases, but both involve significant downsides.
If you do open a global account or a foreign brokerage account, you should expect to come up against fees, regulations, and tax requirements well above what you'd expect from a U.S. equity market. You also won't get the benefit of domestic securities protections or have a guaranteed easy path to restitution through foreign courts if something goes sour.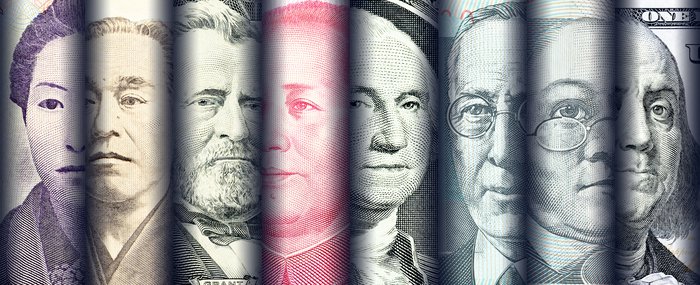 What risks come with investing in international markets?
While the rewards of investing in international stocks can be high, there are some risks to consider, including political instability and currency fluctuations. It's also not unusual for foreign companies to fail to meet the communications and reliability standards that most U.S. investors expect.
If you invest in international stocks, you may have less visibility into business operations than you're used to (particularly in emerging markets). Even foreign companies that have gotten approval from the Securities and Exchange Commission to list ADR shares on U.S. exchanges will sometimes fail to meet reporting expectations and management responsibilities, so it's essential to have a good sense of a company's track record in investor relations through other means.
Before investing in international stocks, consider how much risk you're comfortable taking on and whether you want to invest in developed economies, emerging markets, or both. While emerging markets grow faster, they also tend to be more volatile. By establishing clear, realistic goals for your non-domestic investments, you'll be in better shape to ride out bouts of market turbulence and pursue long-term gains.