Investing in Top Telecommunications Stocks
Telecom companies provide the technology that ties together our increasingly connected world. Companies in this sector provide phone, internet, and television services and the infrastructure to support them.
The sector is often attractive to more conservative investors looking for dividend-yielding stocks, but it's also full of companies with good potential for capital appreciation. Here's how to find top telecommunications stocks for your portfolio.
The latest
The telecom industry is rapidly changing in the current economic climate. Find the latest information in the newsfeed at the end of this article.

What are the best telecom stocks?
1. Verizon Communications
Verizon Communications (NYSE:VZ) is the largest wireless carrier in the U.S. That scale produces excellent free cash flow and superior gross margin versus its peers. Unfortunately, that scale doesn't translate into its wireline business, where it goes up against much larger competitors with better and cheaper infrastructure, like Comcast (NASDAQ:CMCSA). Verizon's management recognizes its disadvantage in that area, though, and has taken steps to cull its wireline business, divesting assets over the years.
While competitors like AT&T (NYSE:T) have taken on significant debt while expanding well beyond the telecommunications industry, Verizon's management has kept debt in check. Where it's made bets outside its wheelhouse, it's kept them relatively small. It kept debt levels stable while its competitors increased their leverage to fund acquisitions.
Investors interested in Verizon's dividend yield can rest assured of its relative safety. Verizon's cash flow consistently exceeds its dividend payment. And with the recurring nature of its revenue, it's unlikely to see a significant drop in cash flow anytime soon.
2. Comcast
Comcast is the largest pay-TV and home internet service provider in the United States. While it also owns NBCUniversal, a giant in the media industry, Comcast's biggest source of revenue and profits is its cable communications business.
Importantly, while AT&T and Verizon have been struggling to tread water in the home internet market, Comcast brings in hundreds of thousands of new subscribers every year. The relatively high margin on those customers has enabled the company to offset its video subscriber losses and still grow EBITDA at a strong rate.
Comcast also operates Sky, a dominant pay-TV operator throughout Europe, which it acquired in 2018. Comcast's strengths in content through its NBCUniversal arm ought to support the continued expansion of Sky throughout the continent. Meanwhile, Sky provides a platform for NBCUniversal's plans for direct-to-consumer streaming in Europe.
The high price Comcast ended up paying for the company left it with a lot of debt on the balance sheet, but nothing it can't handle with its strong free cash flow and improving margins.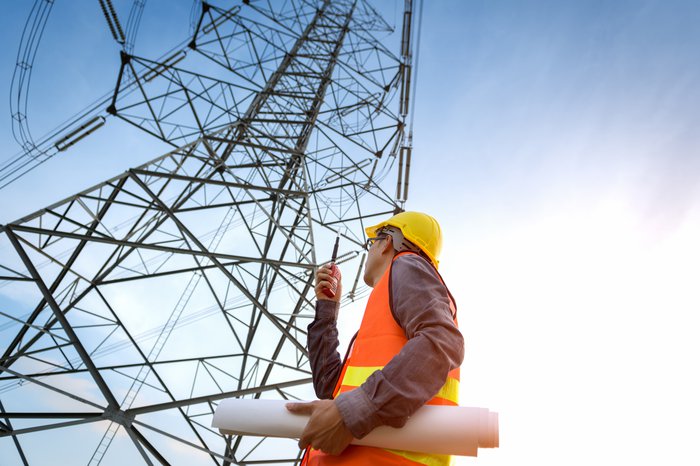 3. American Tower
American Tower (NYSE:AMT) operates more cell towers in the United States than anyone else. Additionally, it's well diversified in international markets, focusing on fast-growing, emerging markets like India, Brazil, and Mexico.
American Tower's large number of cell sites puts it in a good position to take advantage of the increasing demand for mobile data. Wireless carriers are in the midst of building out their 5G networks, requiring new cell sites and equipment. Despite some consolidation in the wireless industry, American Tower should see an increase in tenants per tower in the U.S., as fast wireless networks are an increasingly valuable asset. Meanwhile, its position in several growth markets internationally should lead to strong growth as well.
The use of small cells in 5G networks could prove a challenge for American Tower, due to its limited exposure. Rival Crown Castle (NYSE:CCI) has invested heavily in small cells, betting these will be the backbone of 5G networks. But American Tower believes its towers are best suited for building out a 5G network in the more suburban and rural areas where you can find most of its sites. With less dense populations, there's less need for small cell technology.
As a real estate investment trust, American Tower pays out at least 90% of its taxable income to shareholders every quarter. And with a strong position in the growing U.S. market, sites in many developing markets, high switching costs for its tenants, and contractual annual rate increases, investors should expect both net income and dividends paid to keep climbing.
Related topics
How can I find a good telecom stock?
The stocks listed above are some of the best, but you can pick your own telecom stocks, too! Here's how.
1. Make sure they measure up
Investors looking for a good telecom stock should pay attention to the following five factors:
Strong free cash flow: Telecom companies produce lots of recurring revenue. But maintaining a communications network is extremely expensive. Investors will want to see cash flow strong enough to support capital investments while growing any dividend the company might pay investors.
A healthy balance sheet: While recurring revenue enables telecom companies to take on a lot of debt, investors will want to see management keep its leverage ratios reasonable. Some common metrics to pay attention to are the debt-to-equity ratio, current ratio, net cash, and debt as a percentage of invested capital.
Sufficient scale: Scale can be a big advantage in the telecom industry. Thanks to high fixed costs, a large subscriber base creates significant improvements in gross margin and free cash flow.
Competitive advantages: Aside from scale, investors will want to find telecom companies with other strengths that keep rivals away. That could mean strategic holdings, like radio spectrum licenses, land rights, or unique intellectual property. It might also mean a strong brand or high switching costs.
Growth potential: While overall demand for telecom services is growing, each company is unique. Investors will want to examine management's plans to keep growing.
2. Pay attention to the trends driving the telecom industry
The biggest trend driving the telecom industry is the need for faster connections and the increasing number of internet-connected devices. Wireless carriers in the U.S. and around the world are working to build out their 5G networks as quickly as possible in order to support demand from both consumers and enterprises.
The growth of the internet of things, smart cities, the work-from-home trend, and the number of consumer devices like smartphones, wearables, and smart speakers in use is increasing the need for networks to be able to handle a lot of connections at once. And as more cloud computing processing moves to edge computing, there'll be an increased need for more dense communications networks.
3. Connect with strong companies
The best telecommunications stocks are usually already market leaders. In an industry where scale represents a big competitive advantage, investing in the companies that are already winning can be a good strategy. As long as these companies continue to push the competition forward while maintaining good fiscal discipline, they should continue to reward investors with strong returns through stock price appreciation, dividends, or both.