Investing in Income Stocks
One of the best aspects of investing is getting paid to do so. And investing in income stocks is one of the best ways for investors to generate lots of cash from their investments. Here's a handy income investing guide that can help you begin to earn passive income from the stock market.
What are income stocks? 
An income stock is the stock of a company that pays a dividend to its shareholders. Dividends are payments, typically in cash, that companies send to their investors regularly, often quarterly but sometimes even monthly. Dividends represent a portion of a business's profits.
Unlike growth stocks, which investors buy primarily for capital appreciation (an increase in a stock's value), income stocks help you earn a yield on your investment. You can calculate a stock's dividend yield by dividing its total annual dividend payments by its stock price. For example, a stock that pays a quarterly dividend of $0.25 produces $1.00 in annual payments. If that stock is trading for $20 per share, its dividend yield is 5%.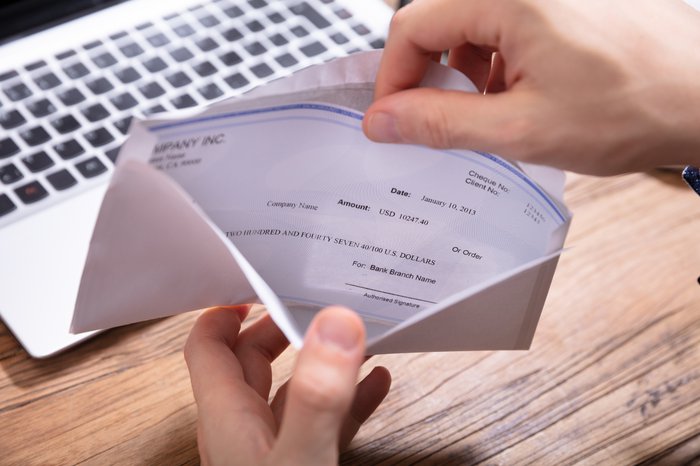 Best income stocks
The best income stocks can increase their cash payouts over time, which can result in a sharply higher income stream for investors. A stock that can increase its dividend by 10% annually will double its cash payout to shareholders in a little more than seven years, while a stock that can increase its dividend by 15% annually can do so in five years. Dividend growth also tends to drive a stock's price higher over time, as investors are typically willing to pay more for a higher cash payout.
With this in mind, here are some of the best income stocks available on the market today.
Waste Management (NYSE:WM) excels at turning trash into cash for its investors. The aptly named provider of waste collection, disposal, and recycling services is the largest such company in North America. Its vast network of landfills forms a wide economic moat around its business, as strict regulations and rigid opposition from homeowners make it unlikely that competitors will be able to wrest market share from the garbage king. In turn, Waste Management's profits are well protected, and it passes much of its free cash flow on to investors via its steadily growing dividend, which yields approximately 2%. In fact, Waste Management has increased its cash payout for 17 consecutive years, and investors who buy shares today can expect many more dividend increases in the years ahead.
Verizon Communications (NYSE:VZ) is another excellent income stock. The telecommunications titan is widely regarded as having the best wireless network in the U.S., which helps it serve approximately 120 million wireless customers. Verizon has earned its customers' loyalty, as shown by its industry-leading retention rates. Therefore its wireless subscribers represent a reliable base of revenue and cash flow. Verizon generated a staggering $17.8 billion in free cash flow in 2019, which enabled it to reward investors with more than $10 billion in dividends. Verizon's shares currently yield a hefty 4.6%. Better still, considering its 13 straight years of dividend increases, Verizon's investors can expect their cash payouts to grow steadily over time.
Microsoft (NASDAQ:MSFT) is an outstanding dividend-growth stock. The technology giant gives income investors several ways to make money. Its Windows computer operating software continues to produce sizable profits, and its massively popular Office suite of productivity software is enjoying renewed growth thanks to its transition to a cloud-based delivery model. Perhaps most exciting is Microsoft's Azure cloud infrastructure business, which is growing at a brisk clip. Investors also shouldn't overlook Microsoft's rapidly growing social media platform for professionals, LinkedIn, and its popular gaming platform, Xbox -- both of which should also help to fuel the company's revenue growth in the coming years. Microsoft's current dividend yield is somewhat modest at roughly 1.4%, but it's growing quickly; the company boosted its payout by 11% in September, marking the 16th consecutive year that it's raised its dividend.
You might like: