In cryptocurrency, there's the good, the bad, and the downright weird. CRAB-17 and the meme series it's part of fall into the last category.
When crypto went through one of its biggest bear markets in 2018, a YouTuber started creating videos to poke fun at the wild price swings and how they affected traders. The videos involved a plan called CRAB-17 launched by all-powerful meme twins, the Bogdnaoffs, and it's just as confusing as it sounds. In this breakdown, we'll attempt to explain a very strange moment in crypto history.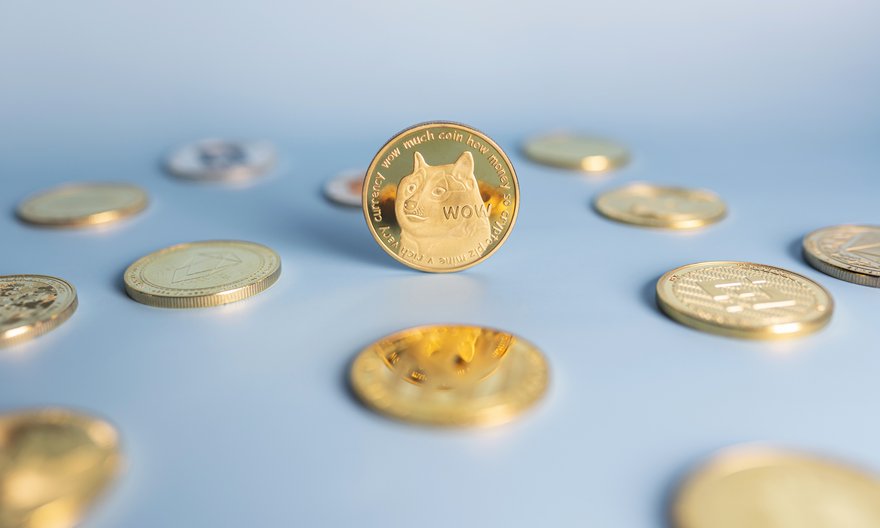 Source: Getty Images
What is CRAB-17?
CRAB-17 is a fictional top secret plan referenced in crypto meme videos. The videos were published by a YouTuber called Bizonacci, and they feature the Bogdanoff twins, who were frequent subjects of crypto memes starting in 2015. The memes would typically feature the twins saying either "pump it" or "dump it."
Bizonacci's video series, which was released in 2018, depicted the Bogdanoff twins as the controllers of the global financial system. Their goal was to ruin the cryptocurrency trades of the protagonist, a day trader named Wojak investing in the cryptocurrency market.
The plan they followed to accomplish this was called CRAB-17, which involved pumping prices to convince the protagonist to buy and then dumping them to cause huge losses. The second stage of the plan was later revealed to be garnishing Wojak's wages from his job at McDonald's (NYSE:MCD).
Although these meme videos were silly, many people who had lost money by investing in cryptocurrency connected with them. The protagonist's plight reflected their own confusion and frustration with the market's volatility. The videos were also successful for their use of the Bogdanoff twins, who had become popular figures on forums such as 4chan.
Who were the Bogdanoff twins?
The Bogdanoff twins were French brothers Igor and Grichka Bogdanoff. They became famous by hosting science and science fiction shows, and they attracted controversy for allegedly publishing nonsensical advanced physics papers in 2001 and 2002. Despite their quality issues, these papers were published in legitimate scientific journals.
Igor and Grichka were also known for their distinctive appearance due to plastic surgery, which most likely played a large role in why people used them so much for memes. The Bogdanoff twins also claimed to have been involved in the creation of Bitcoin (CRYPTO:BTC) by helping to write its source code, and they claimed that founder Satoshi Nakamoto gave them Bitcoin in physical form as a gift.
Both brothers, who were not vaccinated against COVID-19, died from the virus at age 72. Grichka died on Dec. 28, 2021, and Igor died six days later on Jan. 3, 2022.
The story behind CRAB-17
CRAB-17 is part of a larger story involving a battle between the Bogdanoff twins and Sminem, another popular character in crypto memes. Sminem is based on a picture of a Russian teenager wearing a knockoff Eminem shirt, where the rapper's name is spelled as (you guessed it) "Sminem."
In memes, the Bogdanoff twins represent losses, market manipulation, and pump-and-dump crypto scams. Sminem represents gains and positive market sentiment.
Bizonacci incorporated these characters into YouTube videos and added the CRAB-17 plan. The video "SMINEM VS. BOGDANOFF" ended with one of the twins saying "Activate CRAB-17." A later video, "CRAB-17 STAGE II," showed that the next stage of the plan was having the protagonist's employer, Ronald McDonald, garnish his wages.
The most recent video in Bizonacci's channel was uploaded in 2018, and, after that, the YouTuber went off the map. Other meme creators have since incorporated CRAB-17 into their own videos. The memes are ridiculous, especially for anyone on the outside looking in, but they've provided a form of entertainment for crypto investors as they experienced the highs and lows of the market.