Ripple Labs is the financial technology company behind the popular cryptocurrency XRP (XRP -2.04%), sometimes called Ripple. The company uses XRP as a bridge currency to help facilitate cross-border payments and foreign exchange transactions.
Ripple got into legal trouble with the Securities and Exchange Commission (SEC), which alleged the company was selling its XRP cryptocurrency as an unregistered security to investors a few years ago. Ripple claims XRP is a commodity and not a security.
Those legal troubles are currently holding Ripple Labs back from completing its initial public offering (IPO). The company plans to eventually go public once it puts its legal issues in the rearview mirror.
Ripple's focus on using cryptocurrency to help improve the speed of cross-border payments has investors eagerly anticipating its IPO. Here's a guide to everything you need to know about how to invest in stocks like Ripple and the company ahead of its eventual IPO.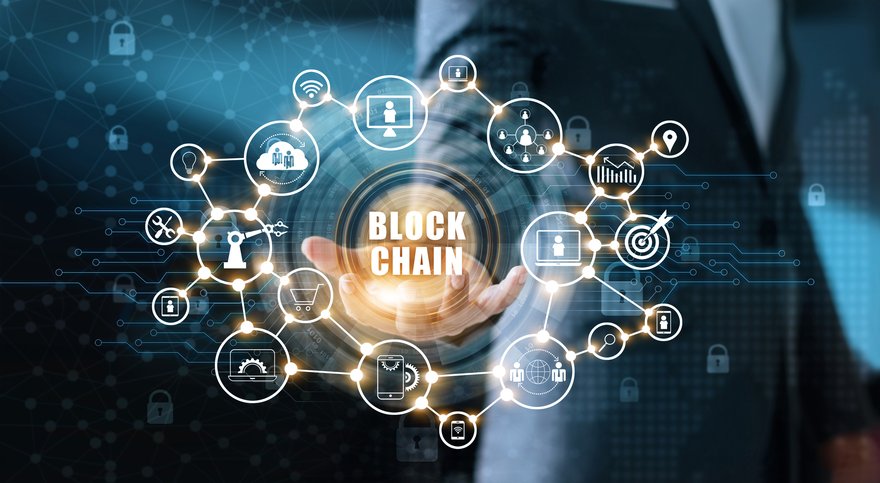 Image source: Getty Images.
Is it publicly traded?
Is Ripple publicly traded?
Ripple Labs, the technology company behind the Ripple payment protocol, isn't publicly traded. However, the company does have a cryptocurrency, XRP, which trades freely on cryptocurrency exchanges.
IPO (Initial Public Offering) is the first sale of stock by a private company to the public, making it a publicly traded entity.
When it will IPO
When will Ripple IPO?
Ripple didn't have an IPO on the calendar as of late 2023. One of the factors delaying its IPO was a lawsuit brought against it by the SEC for selling $1.3 billion in XRP as an unregistered security. The case will go to trial in April 2024. A settlement of that case or a positive ruling during the trial could pave the way for a Ripple IPO over the next year.
How to buy
How to buy Ripple stock
You can't yet buy shares of Ripple Labs in a brokerage account because it's not a publicly traded company. However, people interested in the financial technology company have alternative options they can consider while awaiting its IPO. Here are three Ripple investment alternatives.
1. Coinbase
Coinbase (COIN 7.66%) is a leading cryptocurrency exchange. It was launched to provide anyone anywhere with an easy and secure way to send and receive Bitcoin (BTC -0.32%). It has since expanded to other cryptocurrencies, including Ripple's XRP. The company's revenue and earnings will grow as more people use cryptocurrency.
2. Block
Block (SQ 1.02%) is a financial technology company that provides companies with several financial tools. The company started offering Bitcoin trading on its Cash App in 2017. It also formed Square Crypto, since renamed Spiral, to help advance the usage of Bitcoin. The fintech company is also working on a Bitcoin hardware digital wallet, BitKey. Block's investments in driving Bitcoin use could be a meaningful revenue and earnings catalyst for the company in the future.
3. PayPal
PayPal (PYPL 0.79%) is a leading digital payments platform. The company's Venmo peer-to-peer payments app enables users to trade popular cryptocurrencies like Bitcoin and Ethereum (ETH -0.37%). PayPal has also developed a stablecoin, PayPal USD, to help users buy, sell, hold, and transfer cryptocurrency on its site. The company earns fees as customers use crypto for payments or its stablecoin. The fees could be a significant revenue driver for the company in the future if cryptocurrency becomes more than a speculative investment.
People who want to buy one of these Ripple alternatives can purchase shares in any brokerage account. Here's a step-by-step guide to investing in these financial technology companies.
Step 1: Open a brokerage account: You'll have to open and fund a brokerage account before buying shares of any company. If you still need to open one, here are some of the best-rated brokers and trading platforms. Take your time to research the brokers to find the best one for you.
Step 2: Figure out your budget: Before making your first trade, you'll need to determine a budget for how much money you want to invest. You'll then want to decide how to allocate that money. The Motley Fool's investing philosophy recommends building a diversified portfolio of 25 or more stocks you plan to hold for at least five years. You don't have to get there on the first day. For example, if you have $1,000 available to start investing, you might want to begin by allocating that money equally across at least 10 stocks and then grow from there.
Step 3: Do your research: It's essential to thoroughly research a company before buying its shares. You should learn about how it makes money, its competitors, its balance sheet, and other factors to make sure you have a solid grasp on whether the company can grow value for its shareholders over the long term.
Step 4: Place an order: Once you've opened and funded a brokerage account, set your investing budget, and researched the stock, it's time to buy shares. The process is relatively straightforward. Go to your brokerage account's order page and fill out all the relevant information, including:
Once you complete the order page, click to submit your trade and become a shareholder of one of these Ripple alternatives.
Investors would follow a similar process to buy an IPO stock like Ripple when it goes public. Once shares become available, select Ripple's chosen stock ticker to buy shares through your brokerage account.
Profitability
Is Ripple profitable?
The privately held Ripple doesn't need to publicly disclose its financial results, so there currently isn't any publicly available information on its revenue or profitability.
The company's primary funding source has been selling XRP cryptocurrency. It has sold almost $1.3 billion worth of XRP on cryptocurrency exchanges over the years.
In addition, the company makes money on transaction fees. XRP is primarily used as a bridge currency to quickly facilitate foreign exchange transactions.
People interested in investing in the eventual Ripple IPO should carefully evaluate its financial statements when they become publicly available. Potential investors will want to see the company's revenue growing rapidly with at least a line of sight to future profitability.
Should you invest?
Should I invest in Ripple?
Ripple Labs isn't a publicly traded company, so investors can't buy shares yet. That gives them plenty of time to research the company while deciding if they want to buy shares when it goes public. Here are some factors that could lead you to buy shares when Ripple goes public:
You use XRP or other cryptocurrencies and want to invest in the company behind this technology.
You believe XRP will play an important role in foreign currency transactions in the future.
You don't think Ripple did anything wrong and that the SEC is unjustifiably suing the company.
You understand the risks, including that IPO stocks can be volatile and lose money.
You think Ripple can deliver strong revenue and earnings growth in the future.
On the other hand, here are some factors that might lead you against buying Ripple's IPO:
You don't understand what the company does or how it makes money.
You don't use or own cryptocurrency.
You're concerned about the company's legal battle with the SEC, which could foreshadow future issues.
You don't like that Ripple uses XRP sales to fund its business and generate revenue for the company.
You don't want to invest in volatile stocks, which will likely be the case for Ripple stock when it completes its IPO.
ETFs
ETFs with exposure to Ripple
Since Ripple is still a private company, investors can't get passive exposure to it through an exchange-traded fund (ETF).
An exchange-traded fund, or ETF, allows investors to buy many stocks or bonds at once.
However, they can gain exposure to the trends Ripple seeks to capitalize on through ETFs. One alternative to consider is a cryptocurrency ETF. For example, the Amplify Transformational Data Sharing ETF (BLOK 3.76%) focuses on companies developing and utilizing blockchain technology. It held shares of almost 50 companies as of late 2023, led by Coinbase at 4.9% of the fund's value. It had a reasonable ETF expense ratio of 0.75%.
Another ETF alternative to consider is one focused on financial technology stocks. For example, the Ark Fintech Innovation ETF (ARKF 2.4%) focuses on companies involved in the financial technology theme. The well-known Cathie Wood actively manages the fund and typically holds 35 to 55 stocks. Its largest holding in late 2023 was Coinbase, at 10.3% of the fund. The ETF also has a reasonable expense ratio of 0.75%.
The bottom line on Ripple
Ripple is working to blaze new trails by using its XRP cryptocurrency to help facilitate cross-border and foreign exchange transactions. Those transactions could enable the company to generate lots of fees in the future.
However, the SEC's lawsuit over selling XRP is a major overhang and delaying its IPO. Once that uncertainty clears, the company could go public. That could spur more widespread use of XRP, driving up the value of Ripple and its cryptocurrency.
Investing in Ripple FAQs
Is buying Ripple a good investment?
It's unclear if Ripple Labs, the company behind the XRP cryptocurrency, will be a good investment once it completes its IPO. The company has yet to publicly report any financial data. Meanwhile, it has a long-running legal battle with the SEC over sales of XRP.
To be a good investment, the company would have to show rapid revenue growth and have a clear line of sight to future profitability. It would also need to trade at a reasonable valuation following its IPO. Finally, the SEC would need to clear it of any wrongdoing related to XRP sales.
Can I buy Ripple in the US?
Ripple Labs, the company behind the XRP cryptocurrency, isn't publicly traded, so you can't buy shares in the U.S. from your brokerage account. However, you can buy Ripple's cryptocurrency, XRP, on exchanges in the U.S. like Coinbase and Robinhood.
Can you currently buy Ripple?
Ripple Labs, the company behind the XRP cryptocurrency, is a privately held company, so you can't buy its shares through your brokerage account. However, you can buy its cryptocurrency, XRP, through many popular exchanges and trading platforms, including Coinbase and Robinhood.
Matthew DiLallo
has positions in Block and PayPal and has the following options: short December 2023 $67.50 puts on PayPal and short February 2024 $67.50 calls on PayPal. The Motley Fool has positions in and recommends Bitcoin, Block, Coinbase Global, Ethereum, PayPal, and XRP. The Motley Fool recommends the following options: short December 2023 $67.50 puts on PayPal. The Motley Fool has a
disclosure policy
.